Increase
sales 🤑
by booking more meetings
from better prospects 📅
Leadoo Sales Assistant qualifies your leads for you and lets your prospects choose the suitable times for meetings.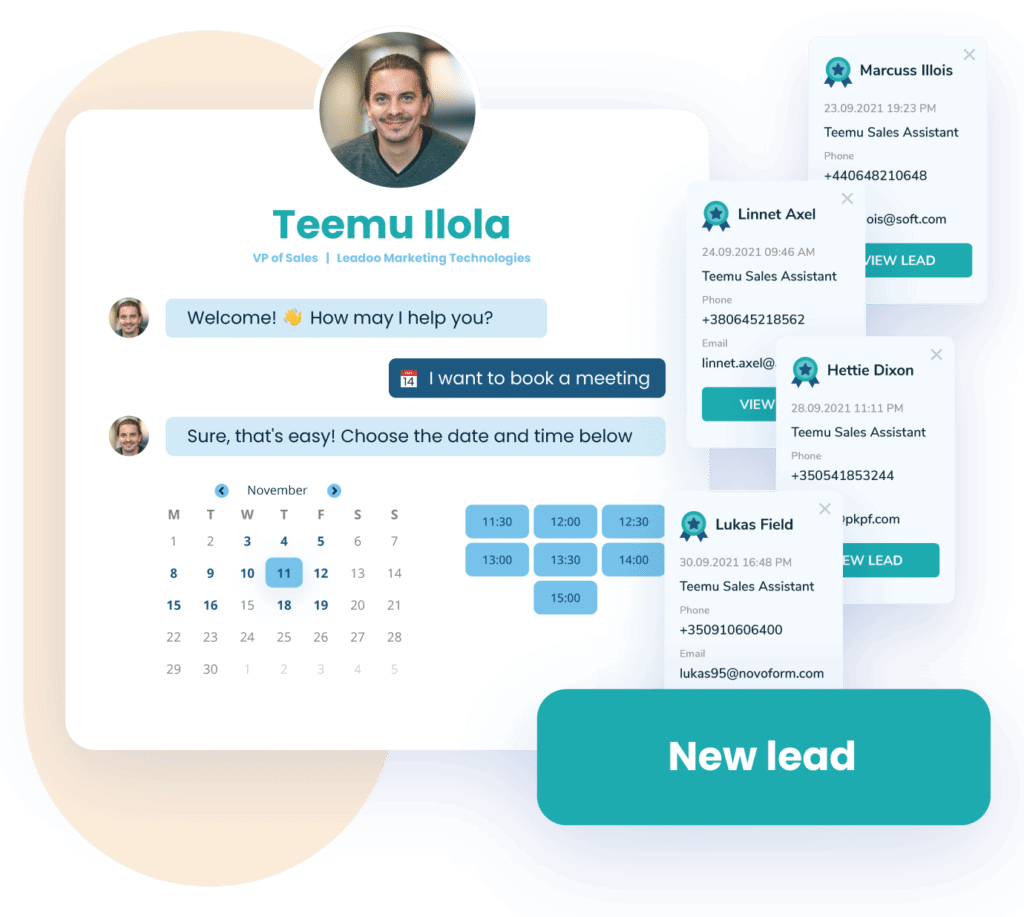 You will save time on the continuous back and forth emailing, trying to fit a meeting to everyone's calendars.
Let Leadoo Sales Assistant handle booking meetings, answering FAQs and qualifying your leads for you, so you can focus on closing the ripest opportunities!
From setup to ready for bookings
in minutes ⏱️
Sync your calendar
with Leadoo
Prepare your personal
page
Personalize your FAQ/quote conversation
Share your Leadoo Sales Assistant through a unique link.
Sit back and relax and let virtual you do all the hard work.
Try it for yourself, so you'll see how much it
is already helping others to close more 😏
No credit card needed. This is free.