Conversion
Insights
Conversion Insights shows you what works, what doesn't, and how to improve your conversion rates even further.
Actionable insights, ripe for converting.
100% GDPR compliant. #readysetconvert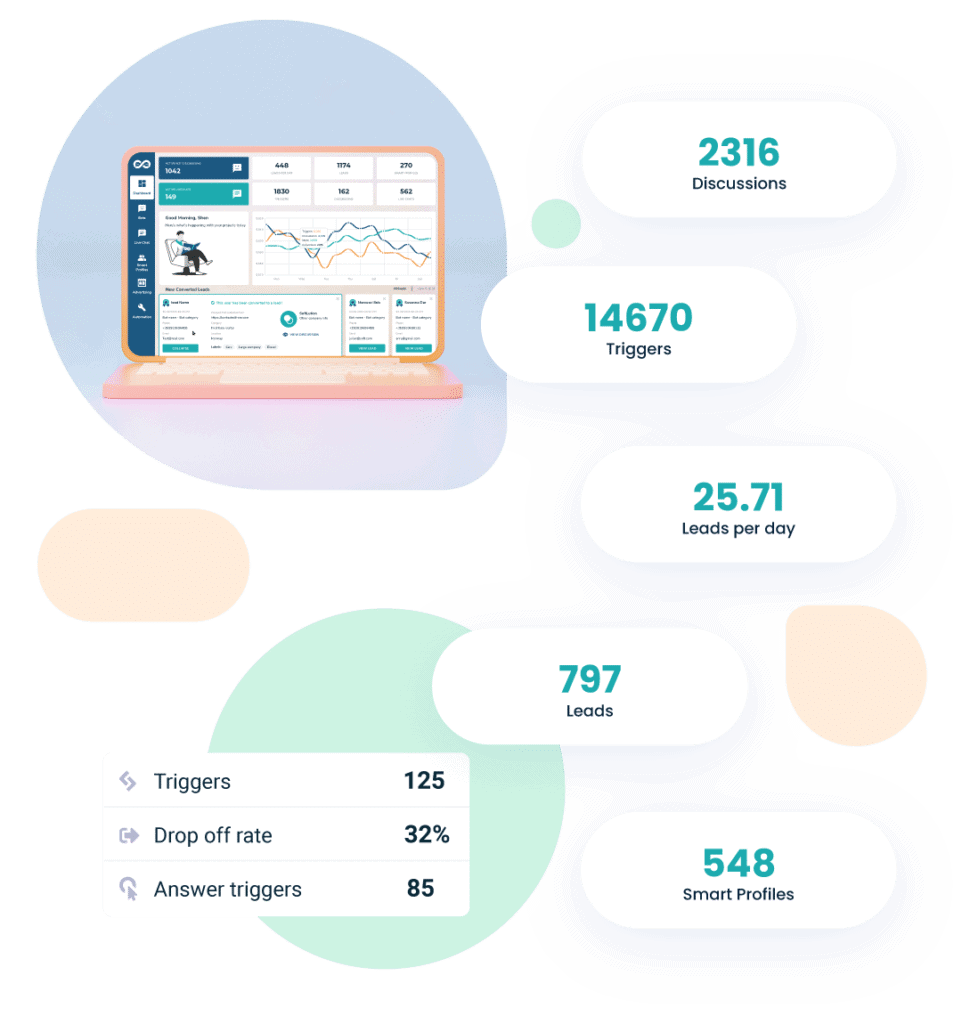 Draw insights and make better decisions
Leadoo Conversion Insights empowers you to make data-driven business decisions. Identify customer needs, optimise conversation flows and achieve better results by knowing what's happening on your website. 100% GDPR compliant, 0% cookies, keeping your data secure.
Conversion Analytics
Understand the whole picture of what's happening on your website, and take action to up your conversions.
See when your visitors are the most active
See which tools from your Conversion Kit bring in the most results
Have a clear view on what interests your visitors the most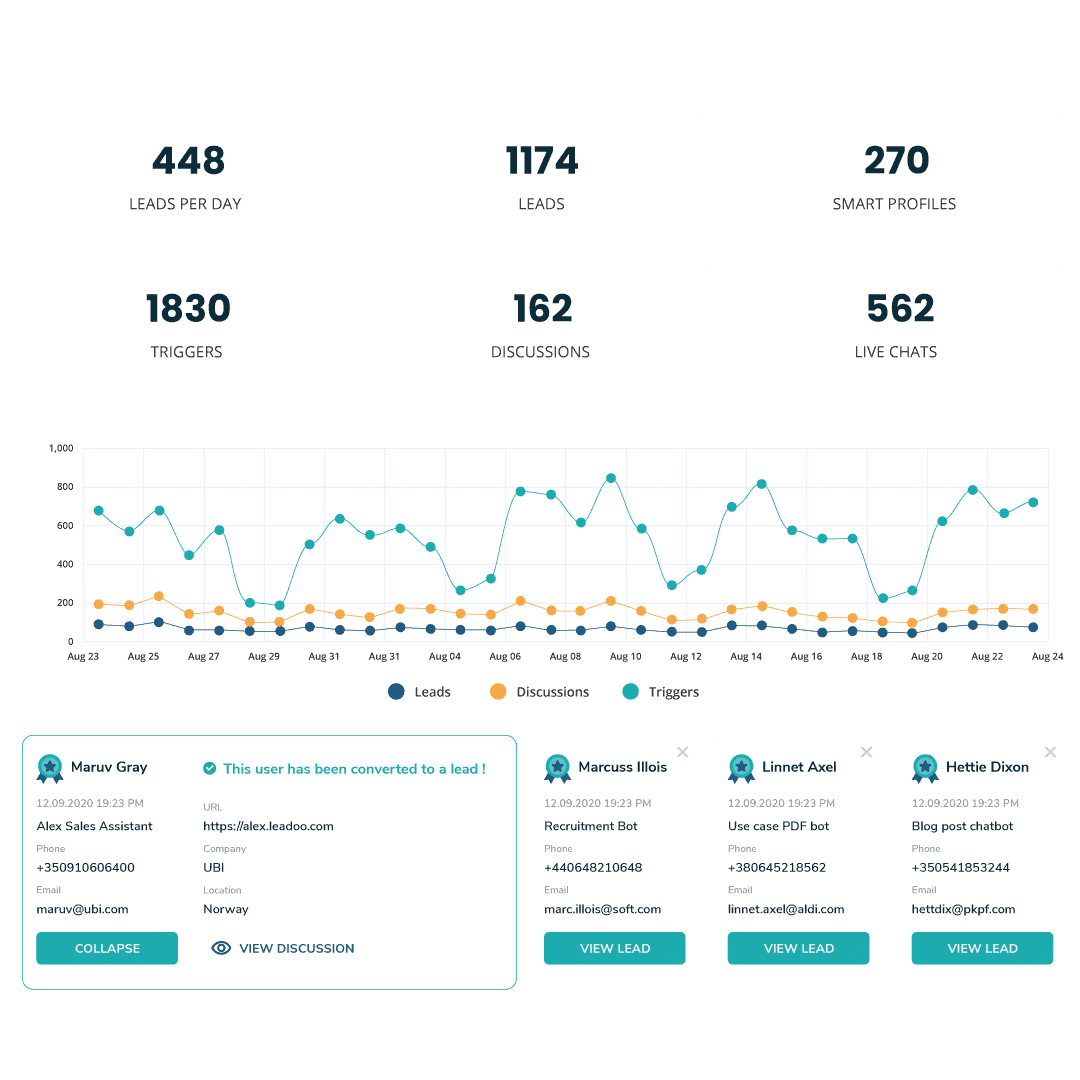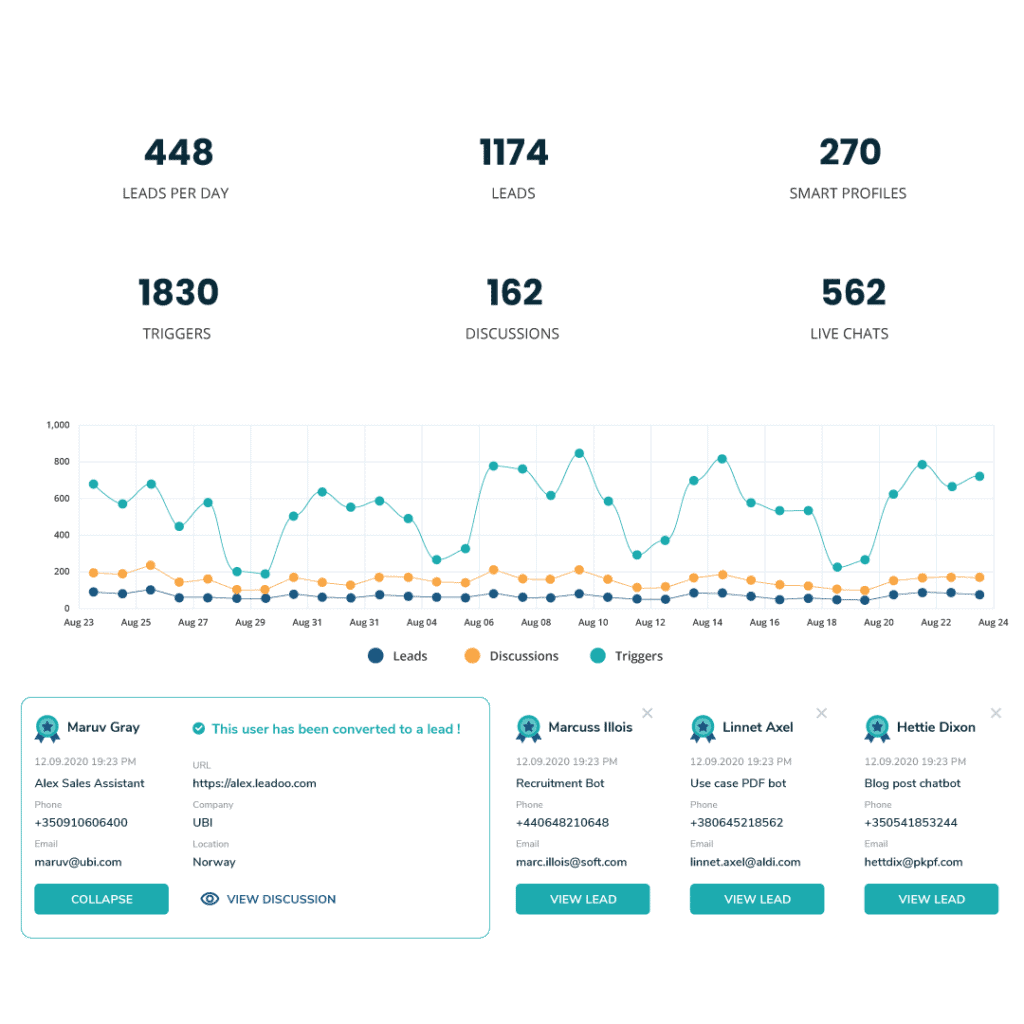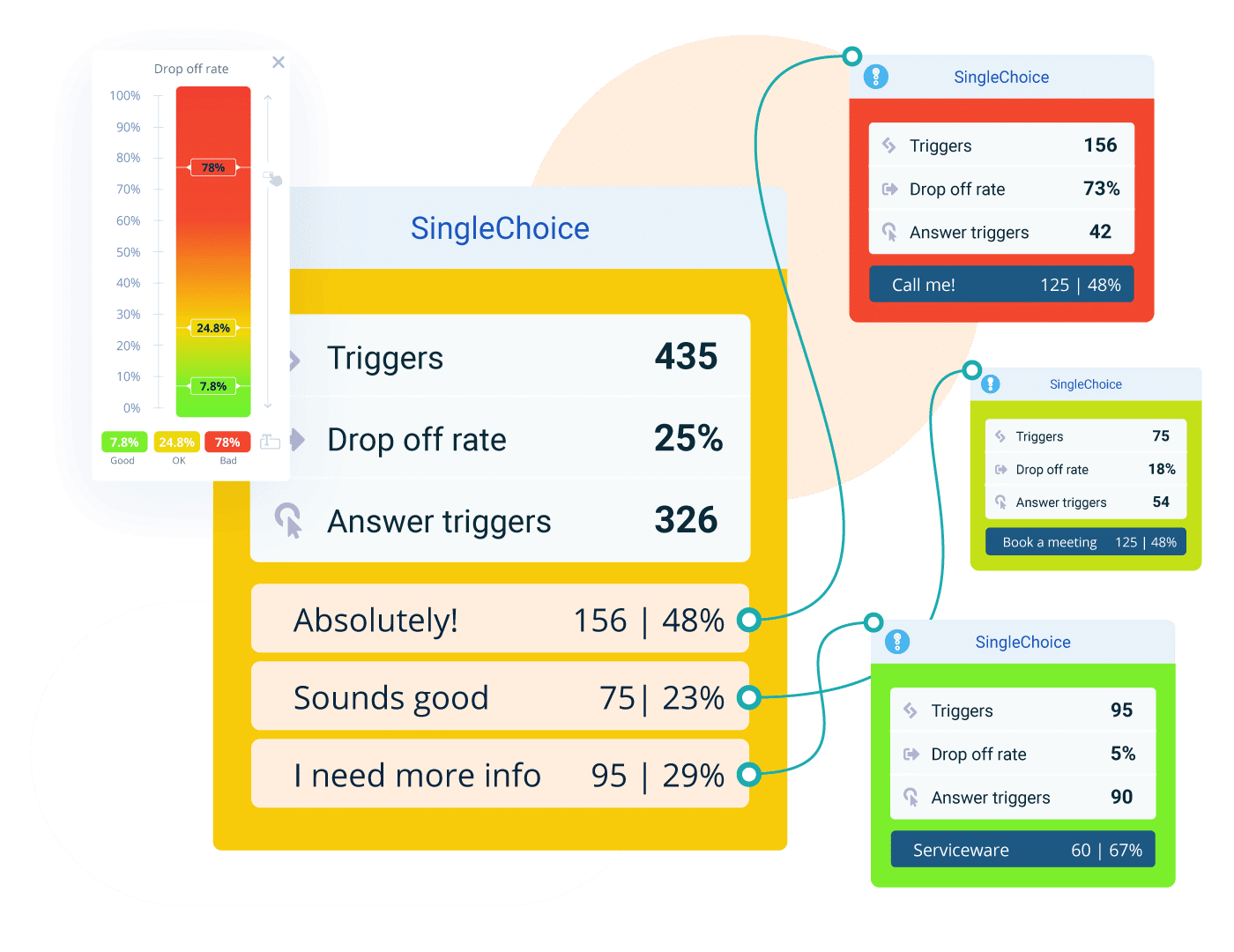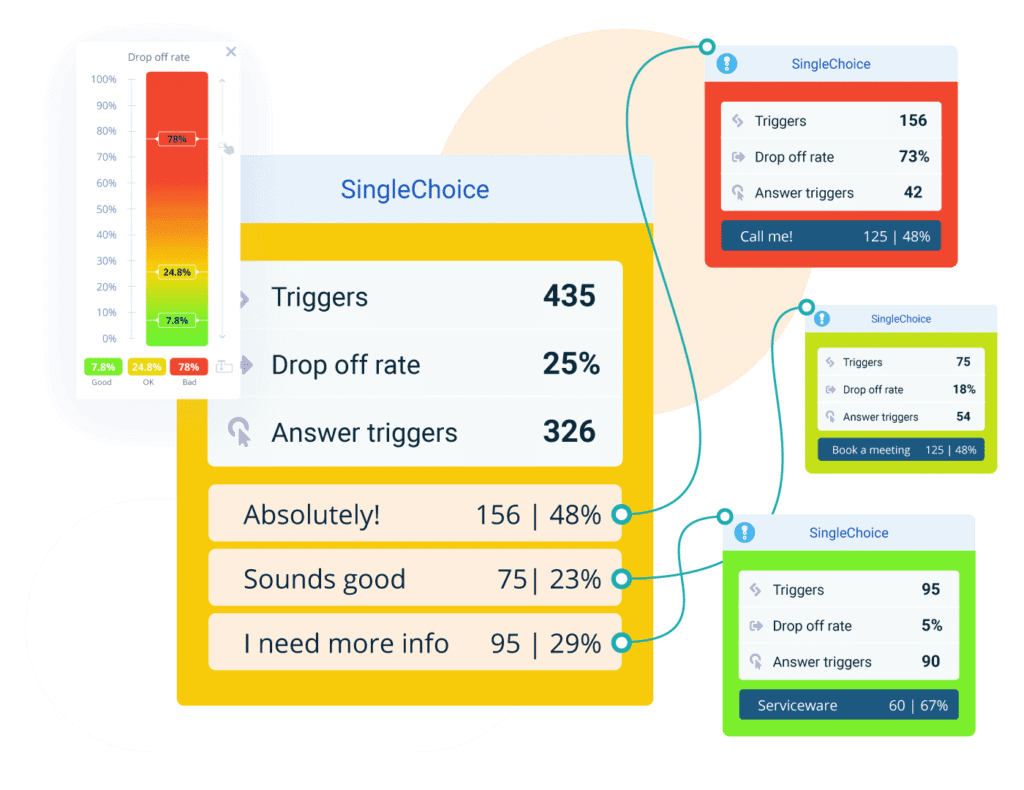 Conversation Analytics
Reveal accurate information about your customers' needs. See what's working and adjust based on valuable insights.
Analyse conversations to optimise for even better conversion rates
Analyse conversion tool engagement and drop-offs to test tactics
Understand what works through direct responses
Act on valuable insights revealed in datasets
Company Identification
With Leadoo's Company Identification you are able to see which companies visit your website. We also provide you with company information such as annual revenue, industry category, and more.
You'll see all interactions, conversations, and conversion points visitors have on your website.
100% GDPR compliant
Reveal important company data of your website visitors
Investigate their decision making process and buyer's journey
Take immediate action, get immediate results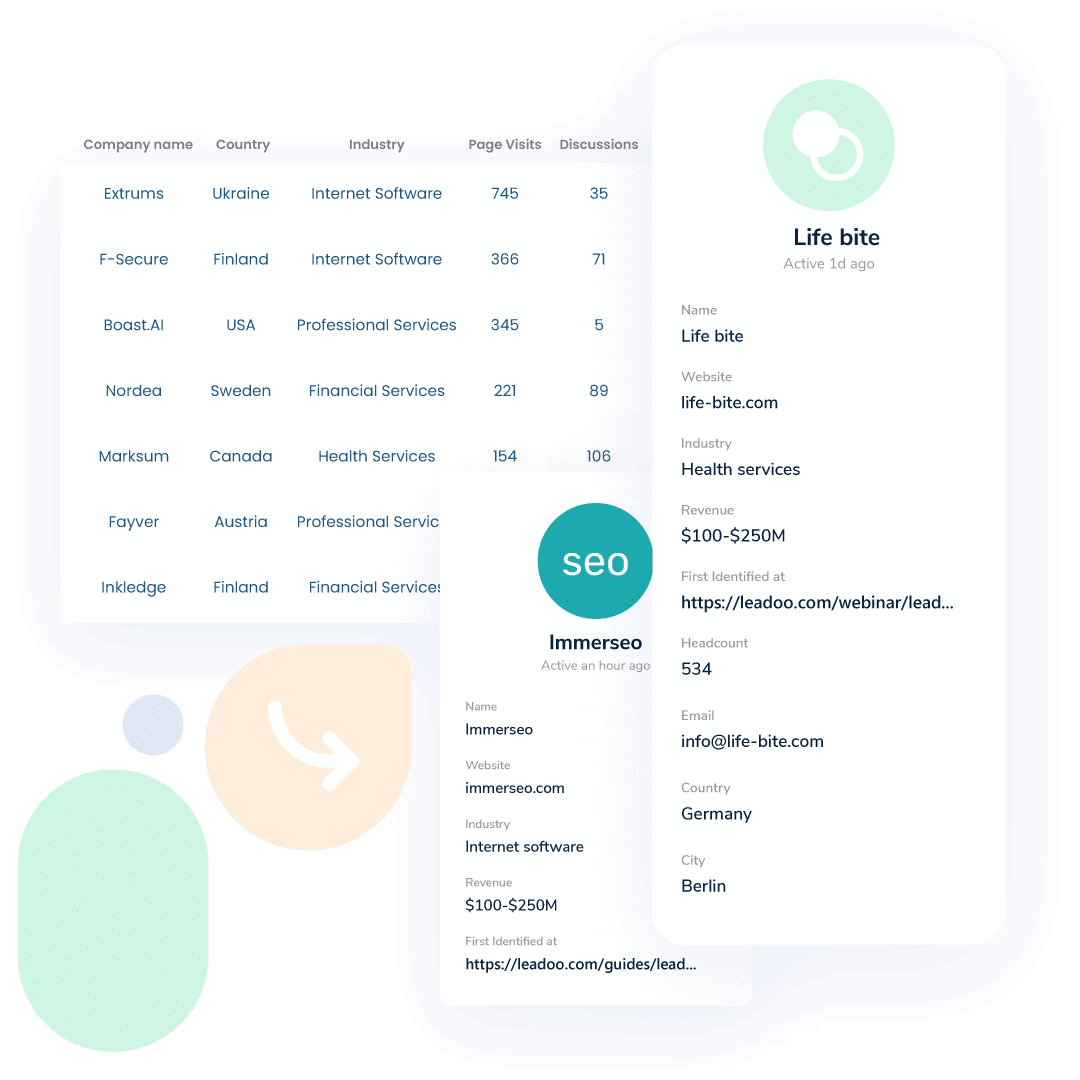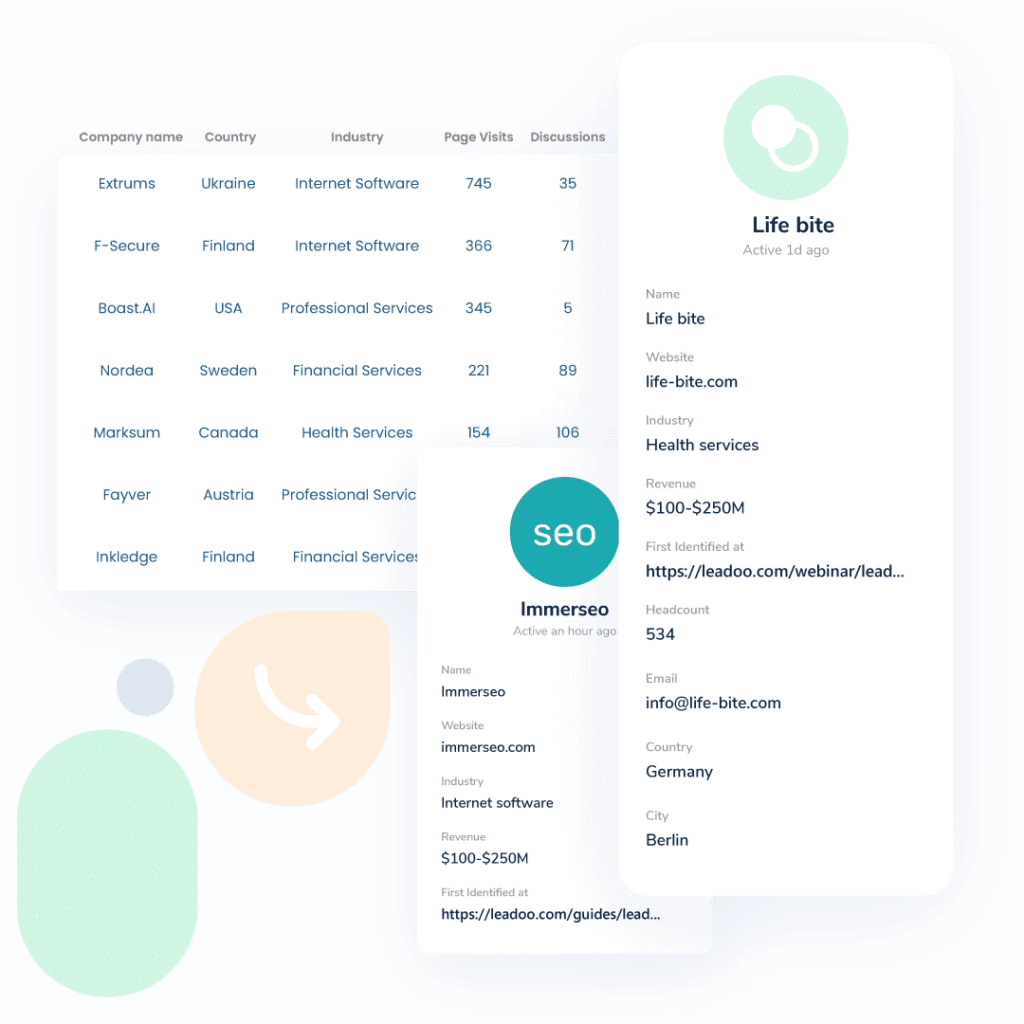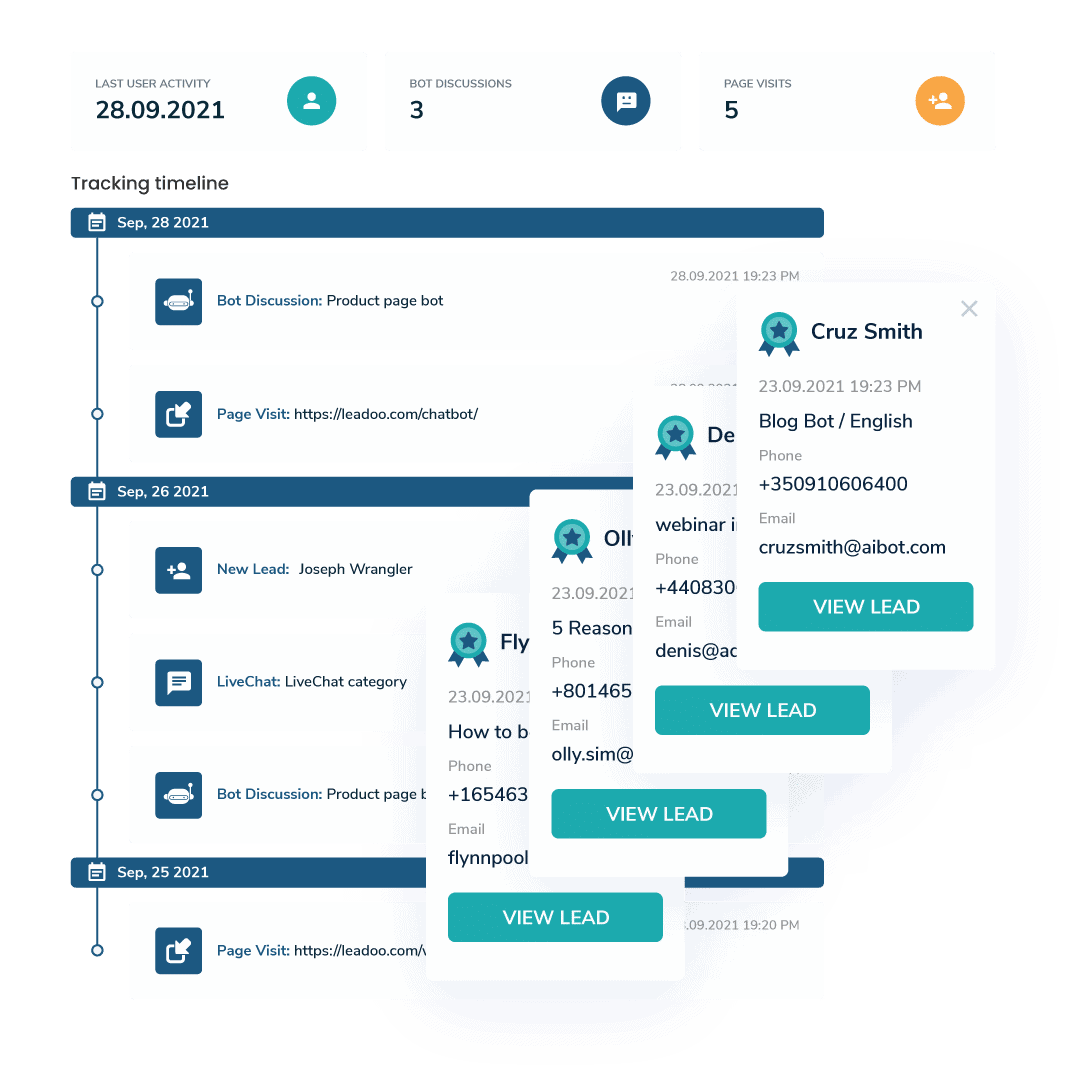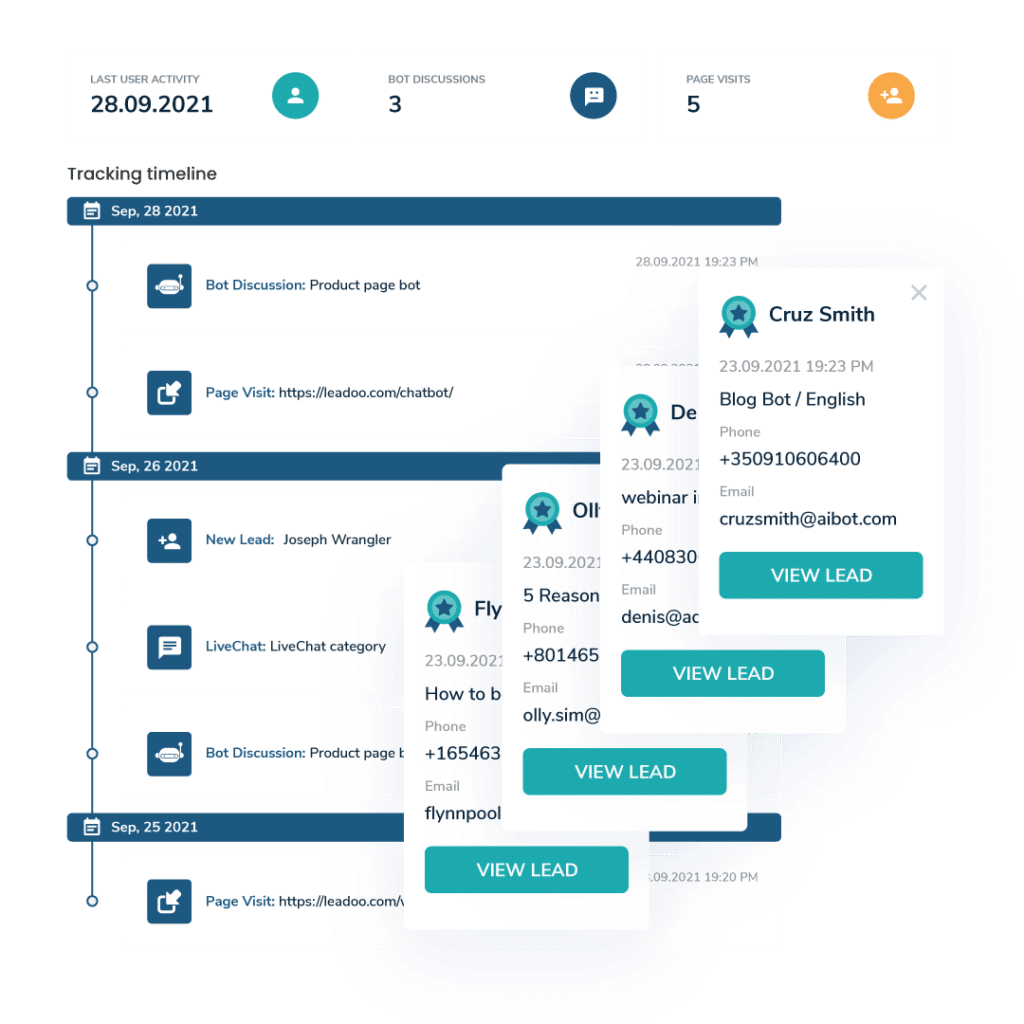 Visitor Analytics
Visitor Analytics collects all visitor data and user behaviour in one place. And every time a new user enters your website, an individual user profile is created for them, allowing Visitor Analytics to get to work mapping out each customer journey for you.
Get in-depth knowledge about your visitors behaviour
Analyse buyers' journeys to understand how to improve
Ensure your marketing efforts reach the right audiences
Get your custom offer with our InpageBot