Conversion Insights
Understand the whole picture of what's happening on your website, and take action to up your conversions.
See when your visitors are the most active
See which tools from your Conversion Kit bring in the most results
Have a clear view on what interests your visitors the most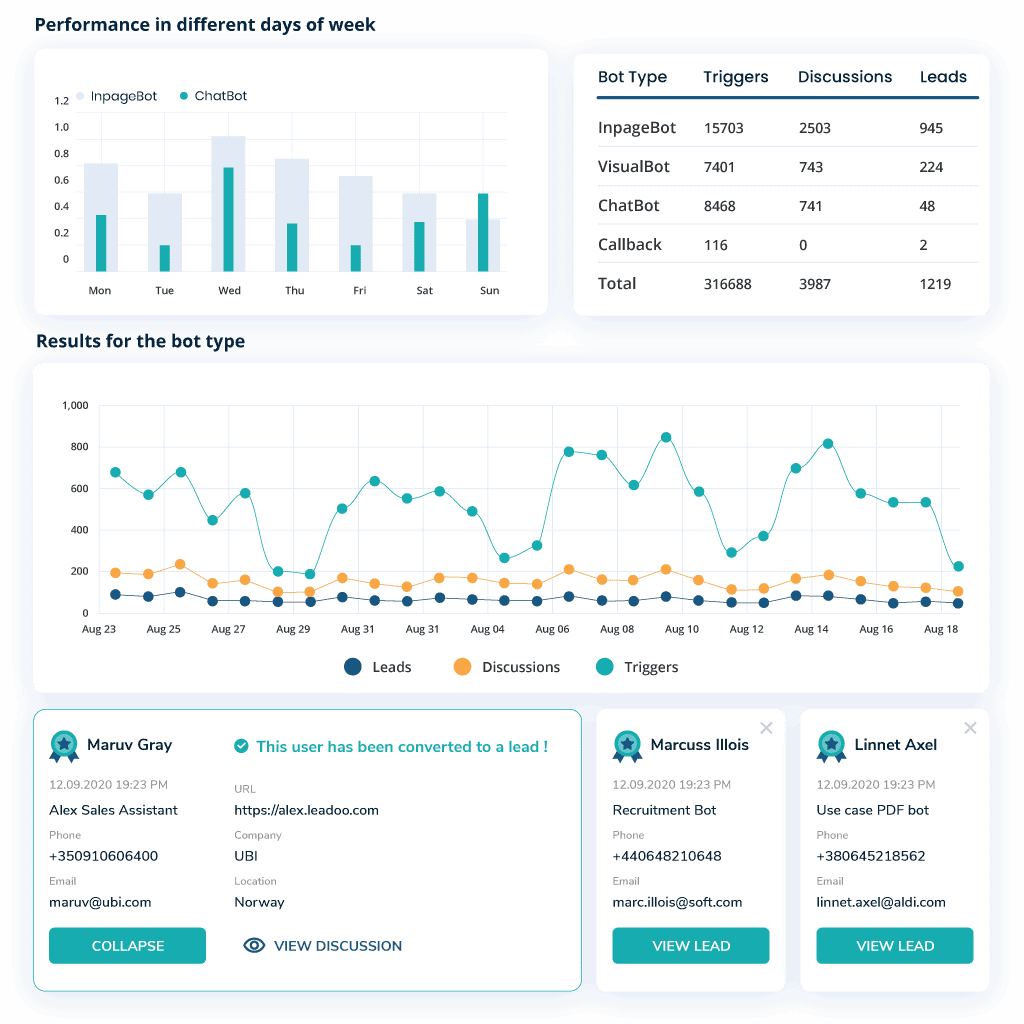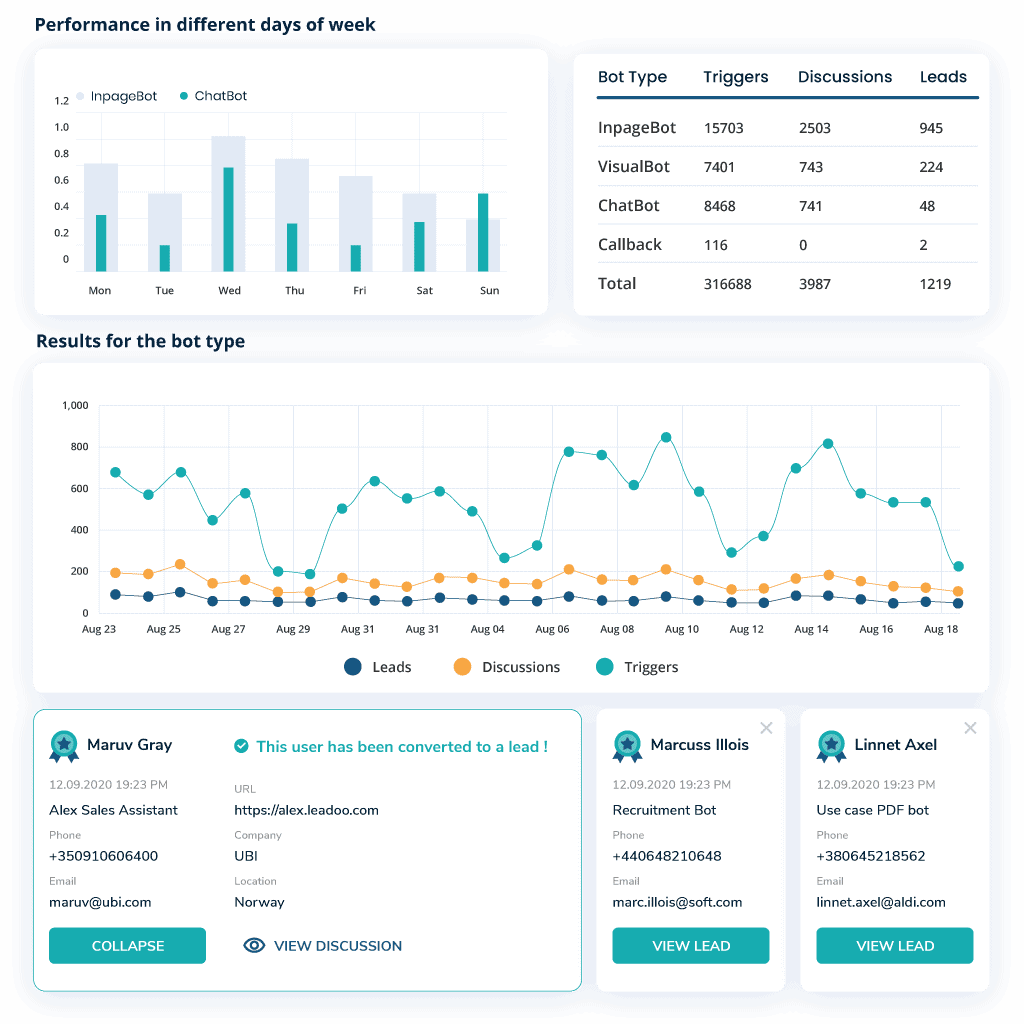 Conversion Insights
Reveal accurate information about your customers' needs. See what's working and adjust based on valuable insights.
Analyse conversations to optimise for even better conversion rates
Analyse conversion tool engagement and drop-offs to test tactics
Understand what works through direct responses
Act on valuable insights revealed in datasets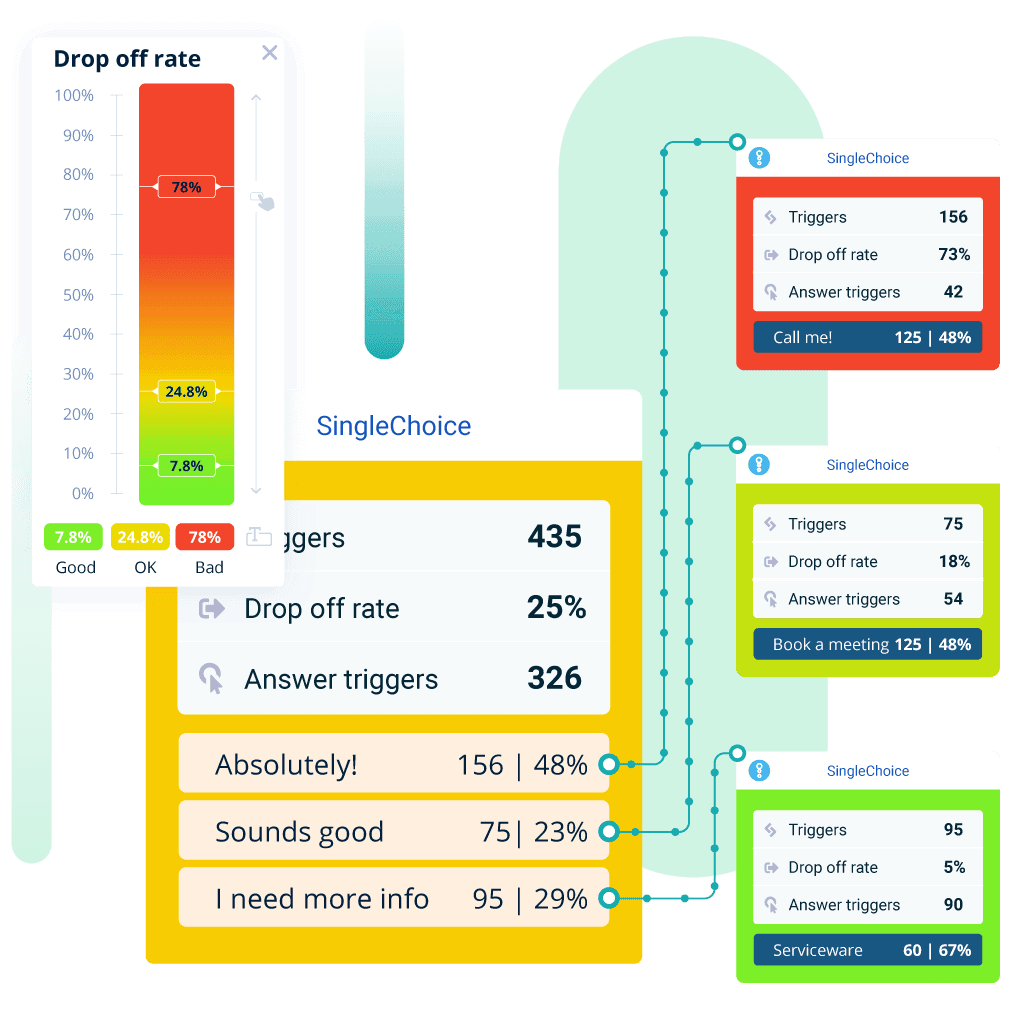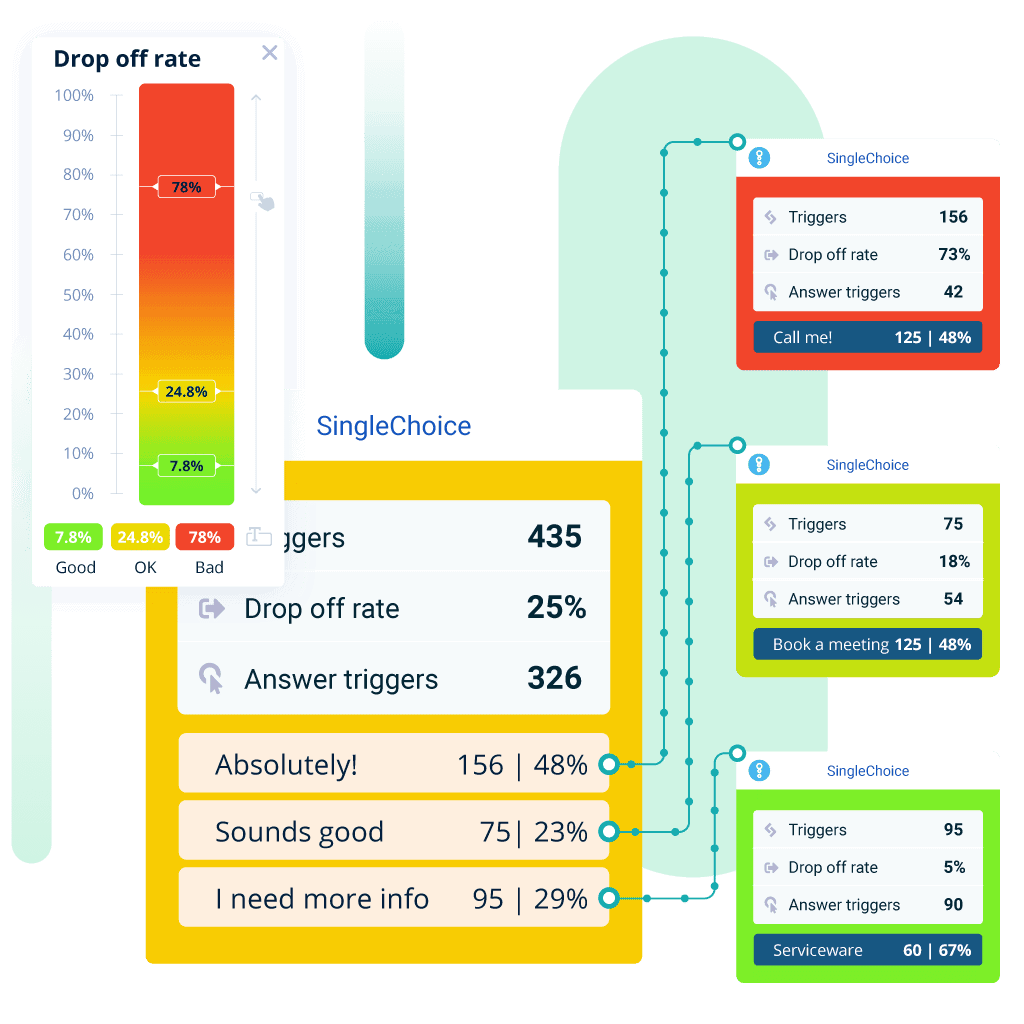 Conversion Insights
Leadoo Website Analytics is your easy-to-use website analytics with built-in conversion tracking and setup in two minutes.
Leadoo Website Analytics is GDPR safe. All data is hosted in EU/ETA. It doesn't include any cookies so it's also a future proof technology.
Basic website analytics such as visitors, page views, bounce rate, traffic sources and time spent on the website

Automatic conversion tracking and attribution modeling

Company forensics. See which companies are visiting your website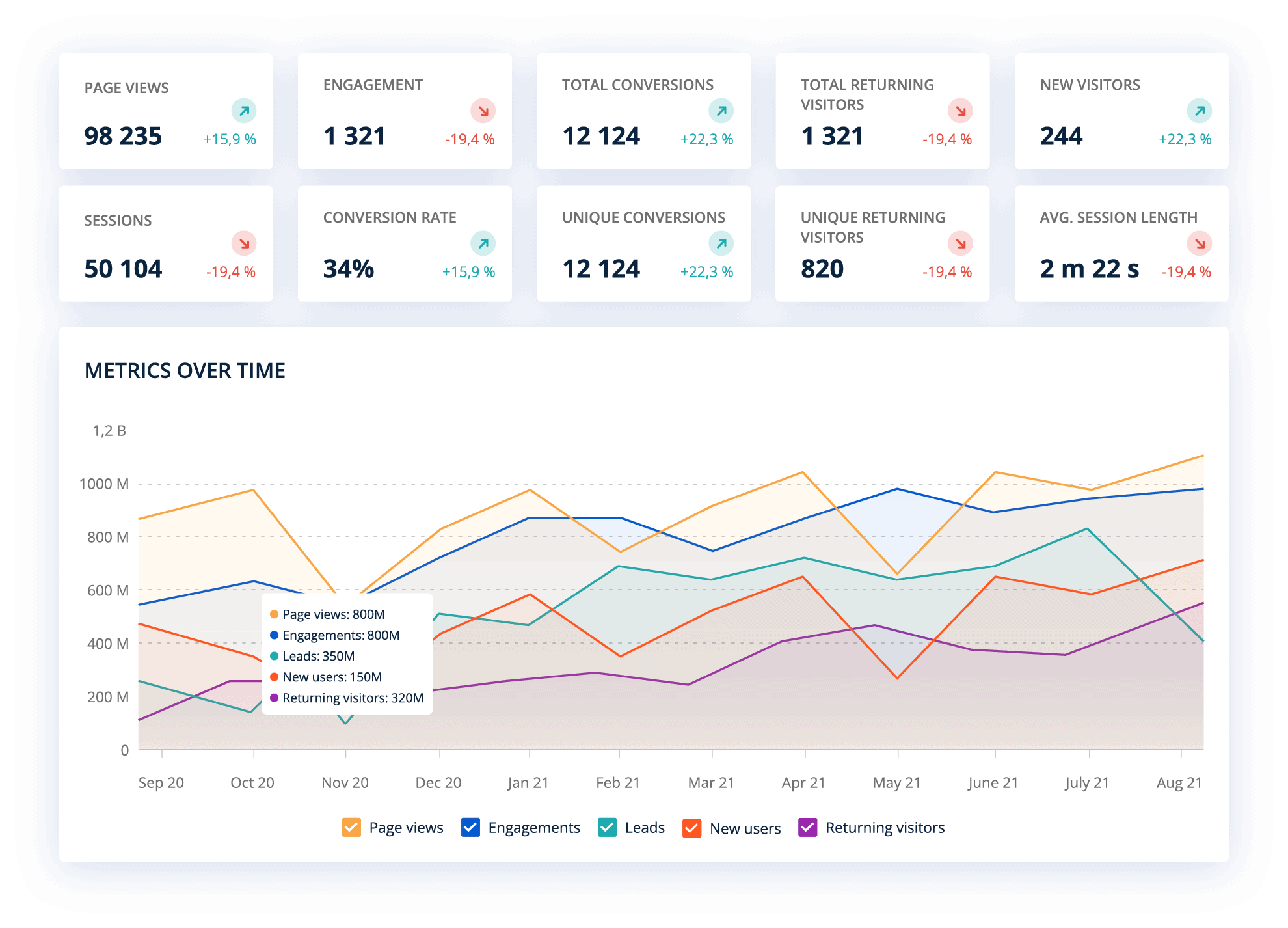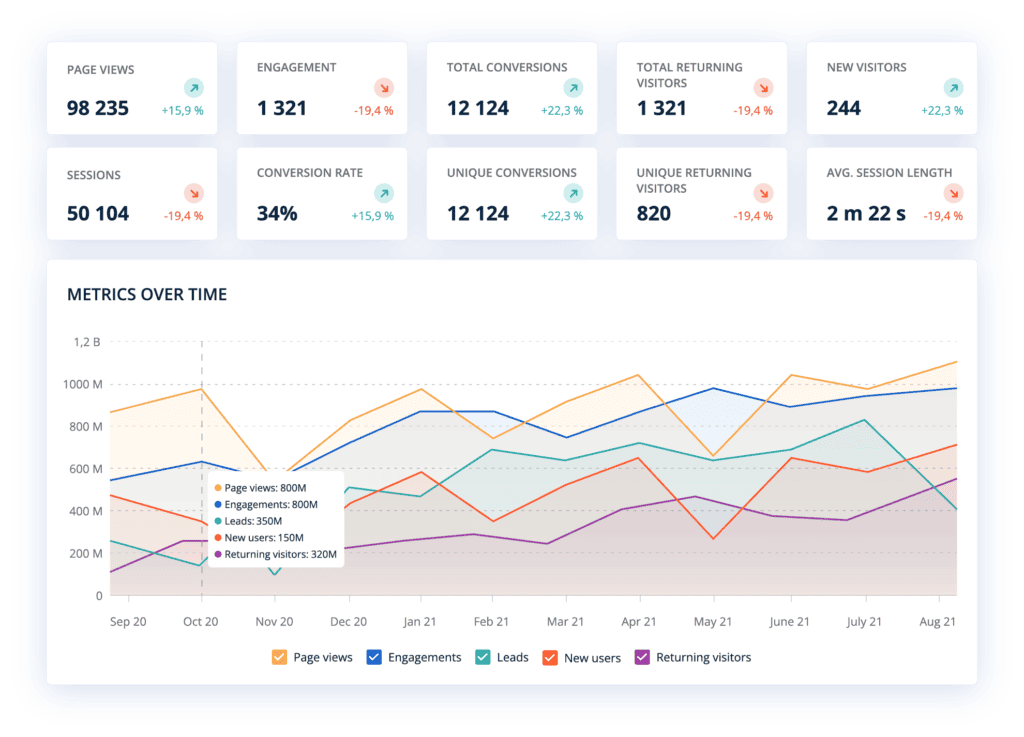 Conversion Insights
Visitor Analytics collects all visitor data and user behaviour in one place. And every time a new user enters your website, an individual user profile is created for them, allowing Visitor Analytics to get to work mapping out each customer journey for you.
Get in-depth knowledge about your visitors behaviour
Analyse buyers' journeys to understand how to improve
Ensure your marketing efforts reach the right audiences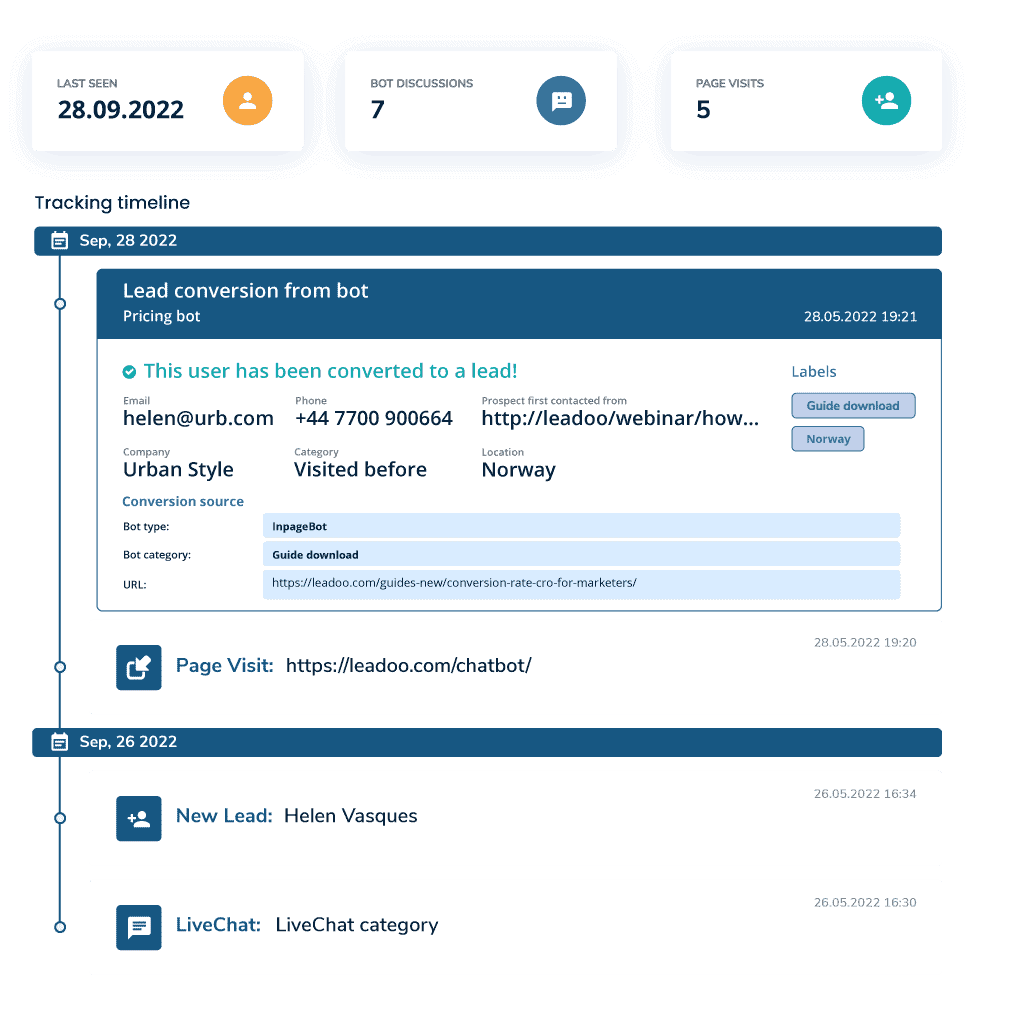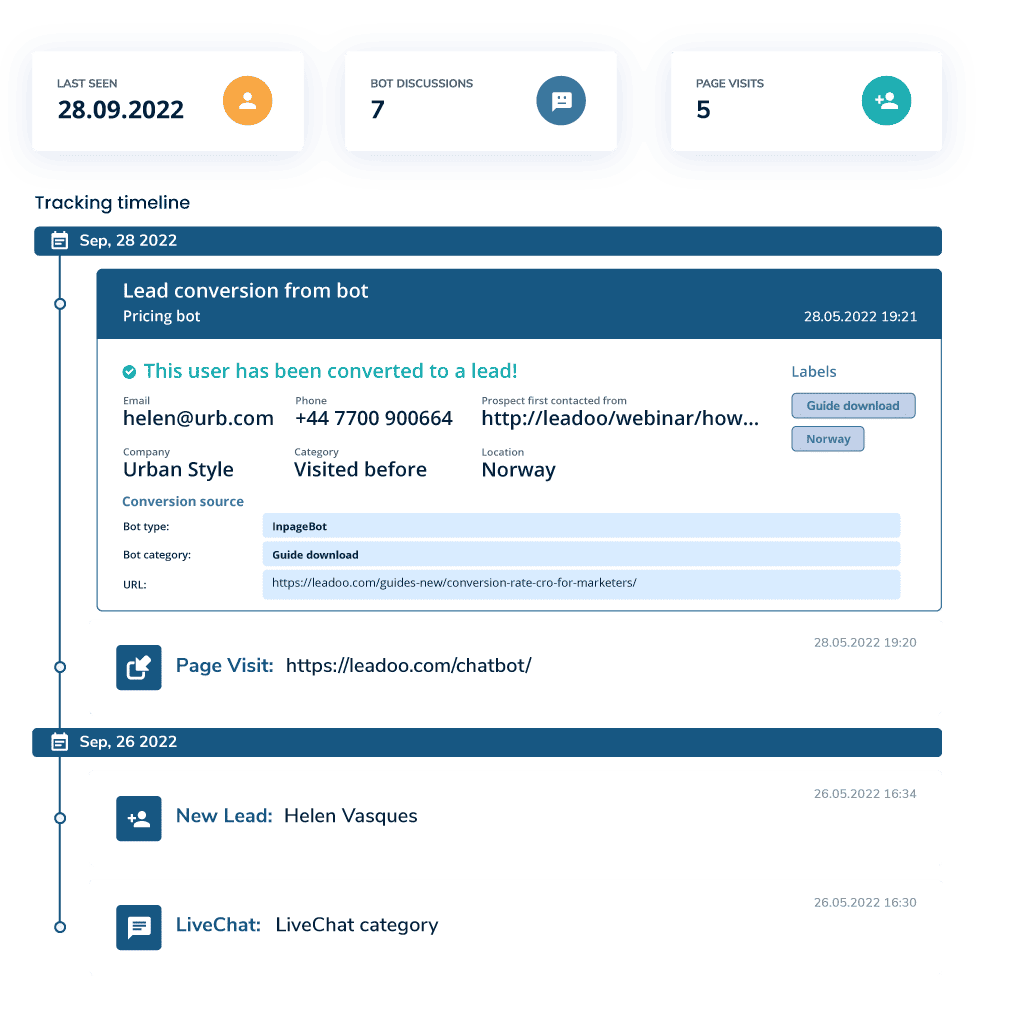 Conversion Insights
With Leadoo's Company Identification you are able to see which companies visit your website. We also provide you with company information such as annual revenue, industry category, and more.
You'll see all interactions, conversations, and conversion points visitors have on your website.
100% GDPR compliant
Reveal important company data of your website visitors
Investigate their decision making process and buyer's journey
Take immediate action, get immediate results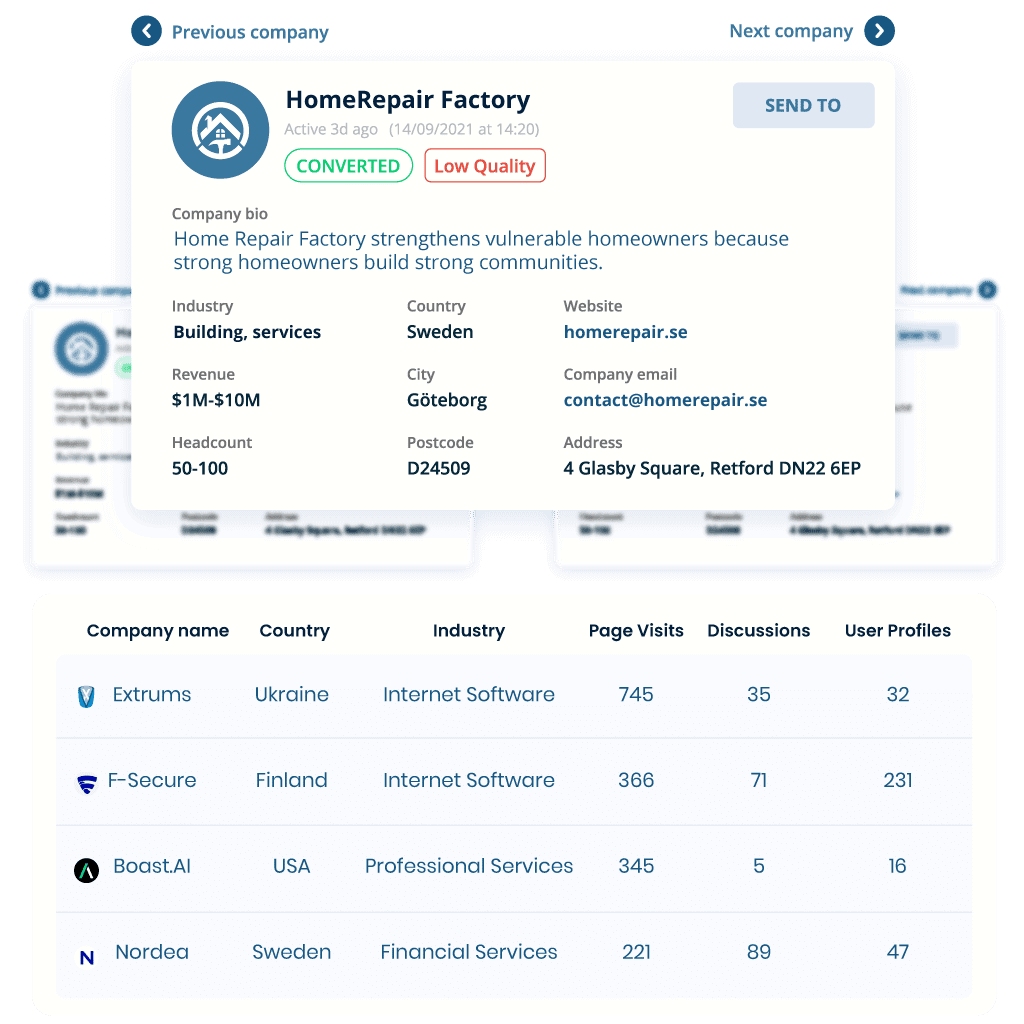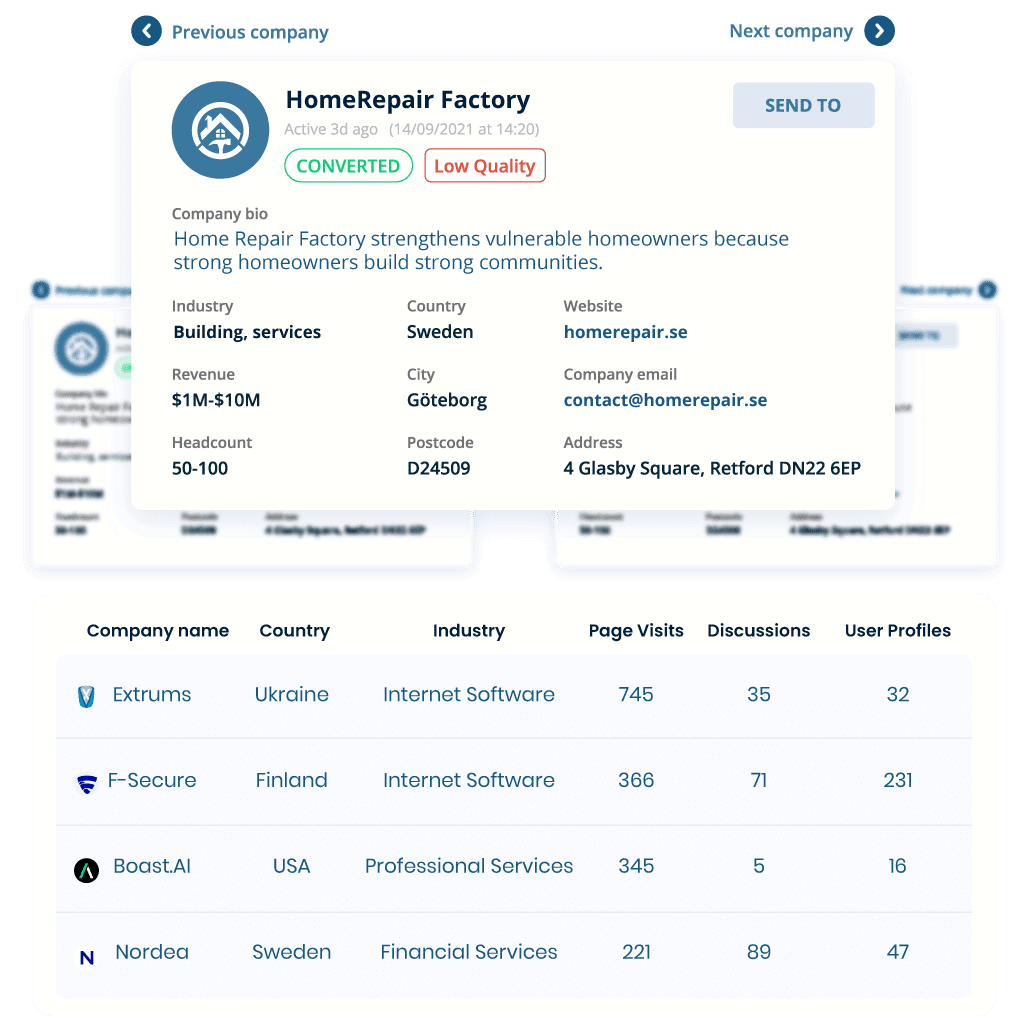 Conversion Insights
Get the decision-maker data from the companies who have visited your website and get converting even more!
100% GDPR compliant
Shows all the decision-maker data available
Can be automatically fed into your CRM system
Conversion Insights
Track the whole conversion journey of your website visitors and optimise the correct spots with efficiency.
Full conversion journey attribution – not just the first or last touch
Shows you the best performing sources
Shows how long does it take on average to convert with specific attributes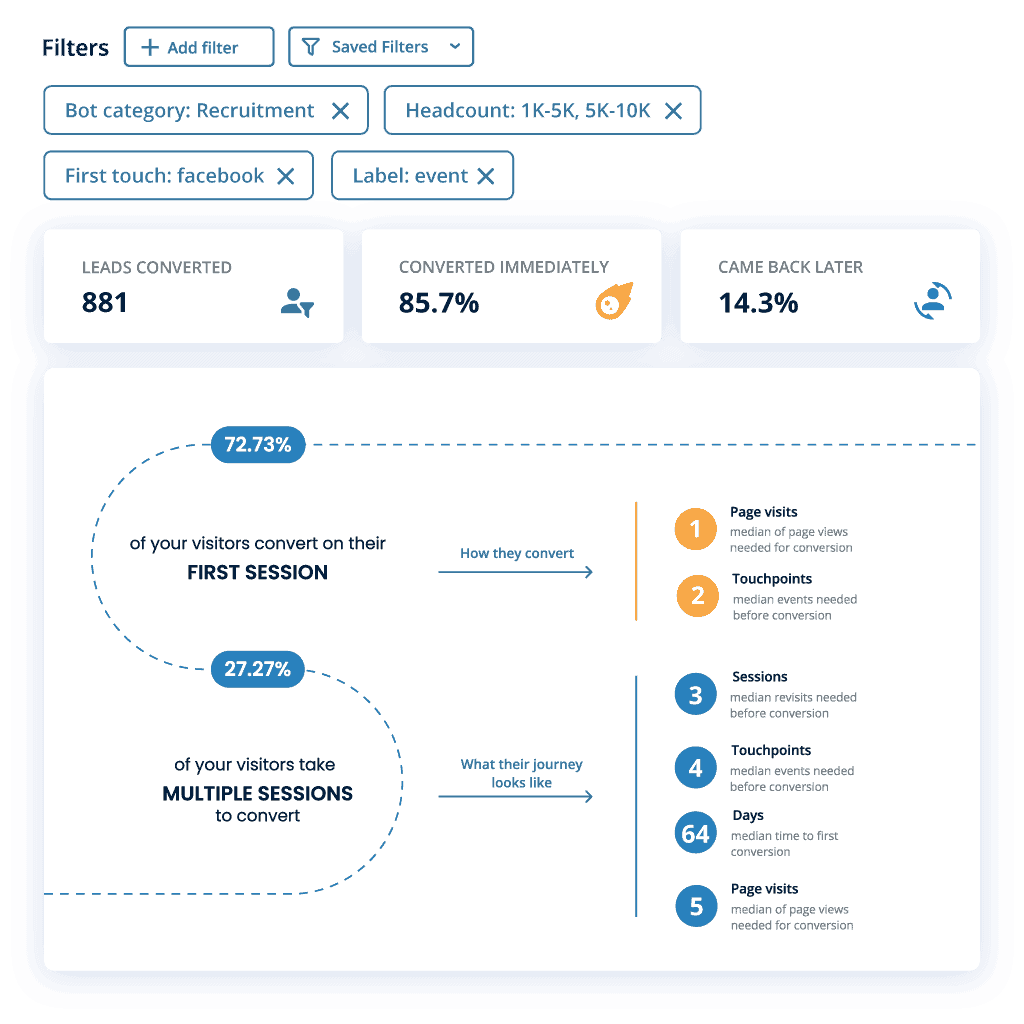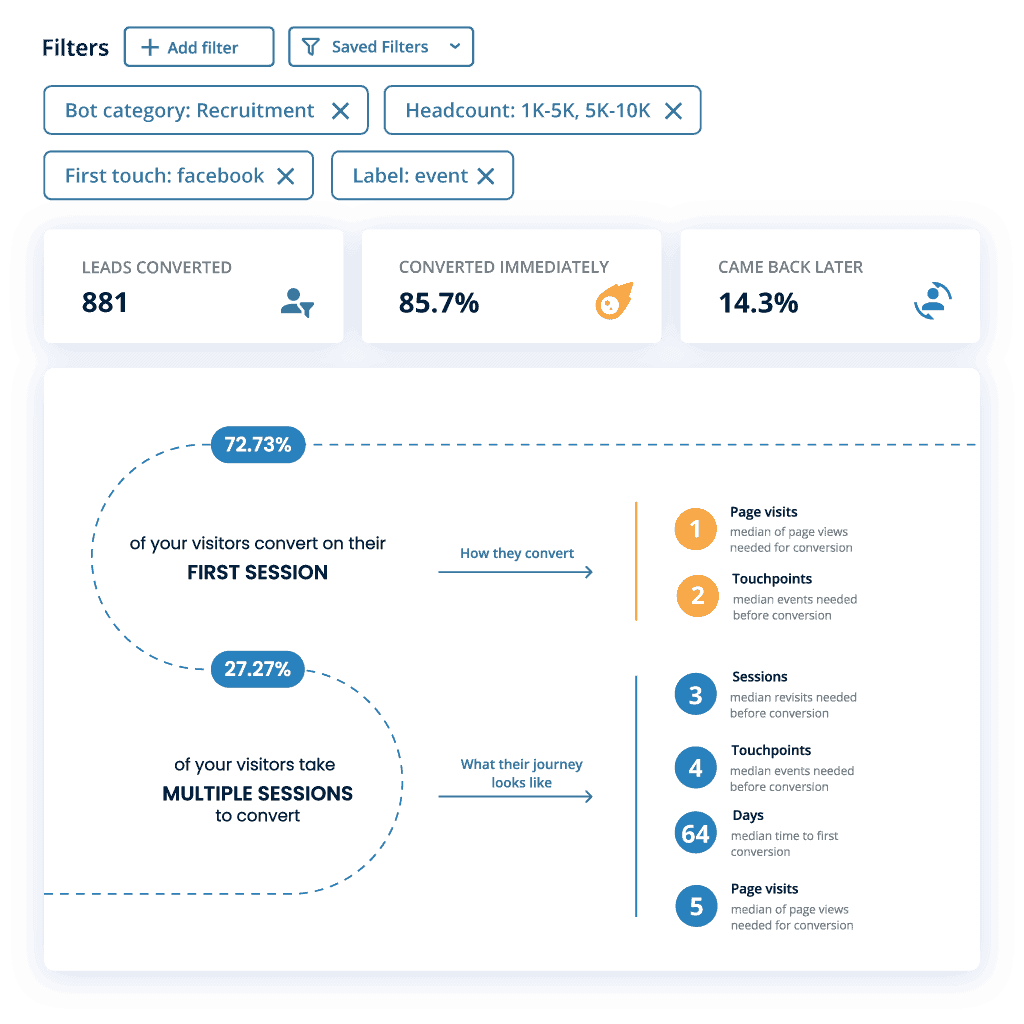 Conversion Insights
View individual buyer journeys, and every touchpoint they have with you from start to finish. Don't settle for just tracking first and last touchpoints, you deserve to know it all.
Track individual buyer journeys from start to conversion
See all the different touchpoints they had with you during their journey
Have a clear view on how long does it take for individuals to convert and what it requires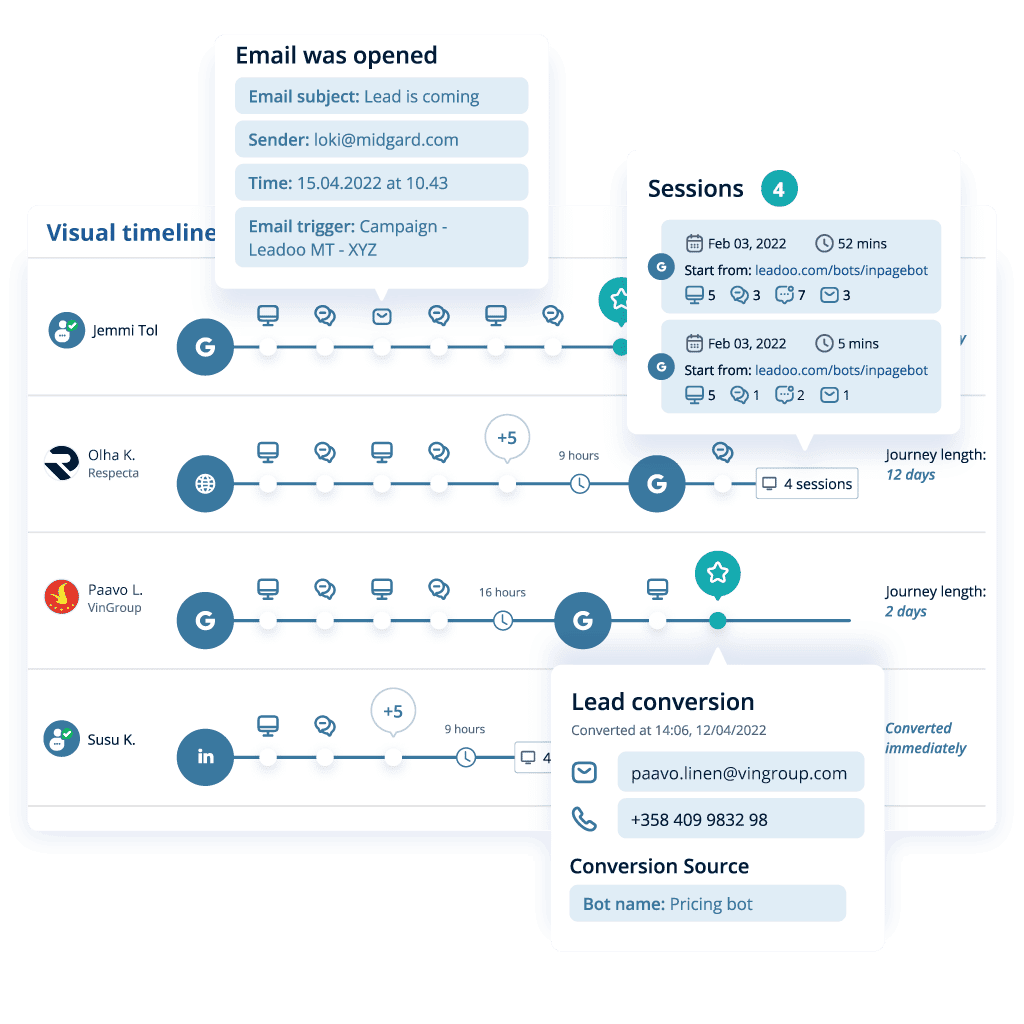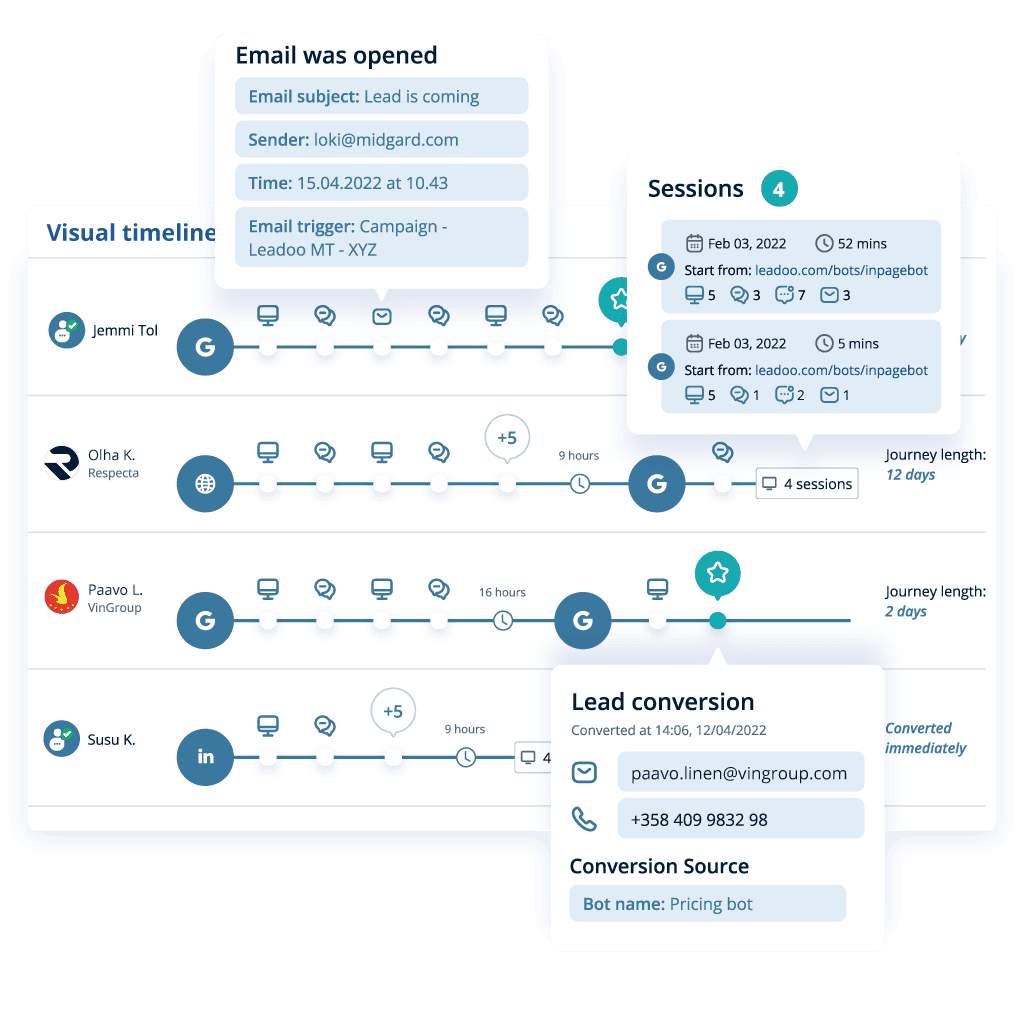 Conversion Insights
With Campaign Insights you'll be able to closely follow the buyer's journeys, regardless of how many touch points there have been. You'll be able to drill it down to a specific campaign level and see everything it has contributed in terms of further traffic and later conversions.
See which campaigns played a factor in converting the visitor later in their journey
Track the revenue impact of the infamous branding campaigns
You can track UTMs to see the buyer journeys that came through them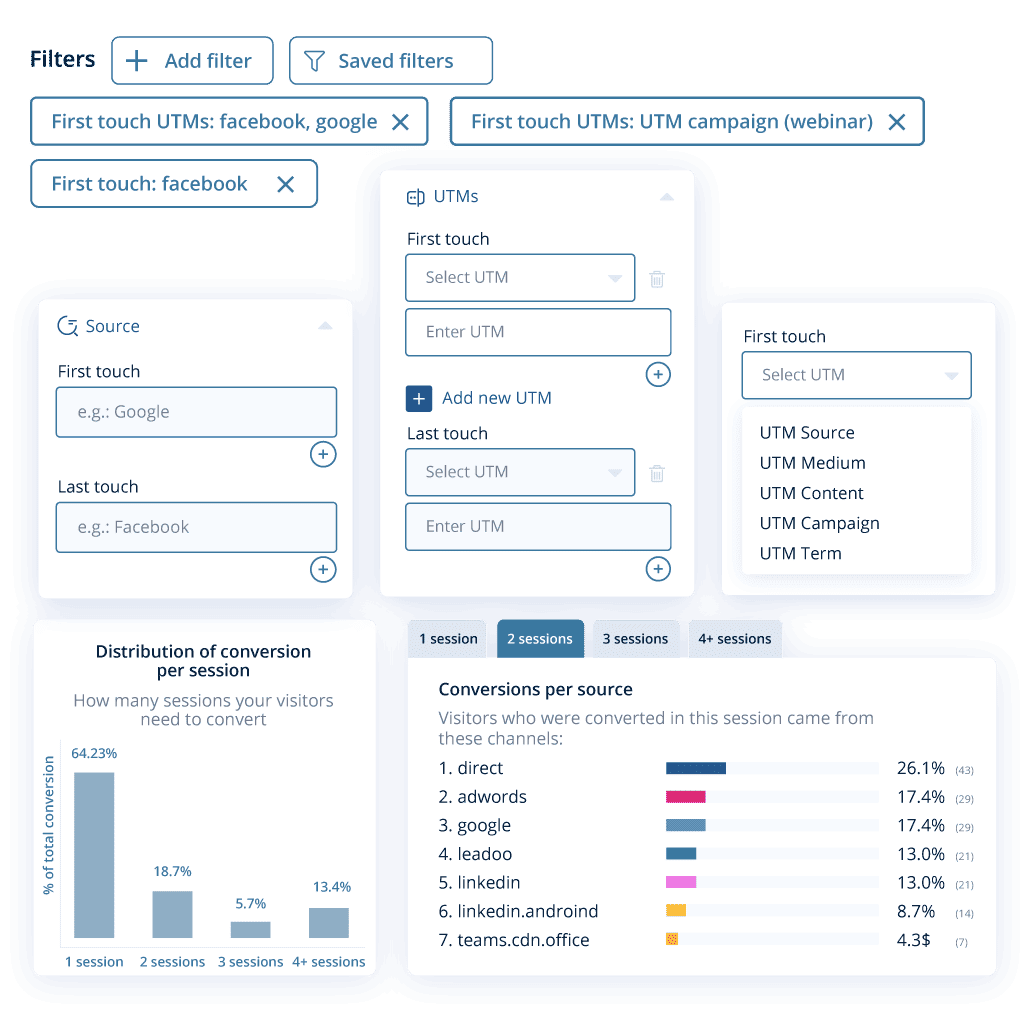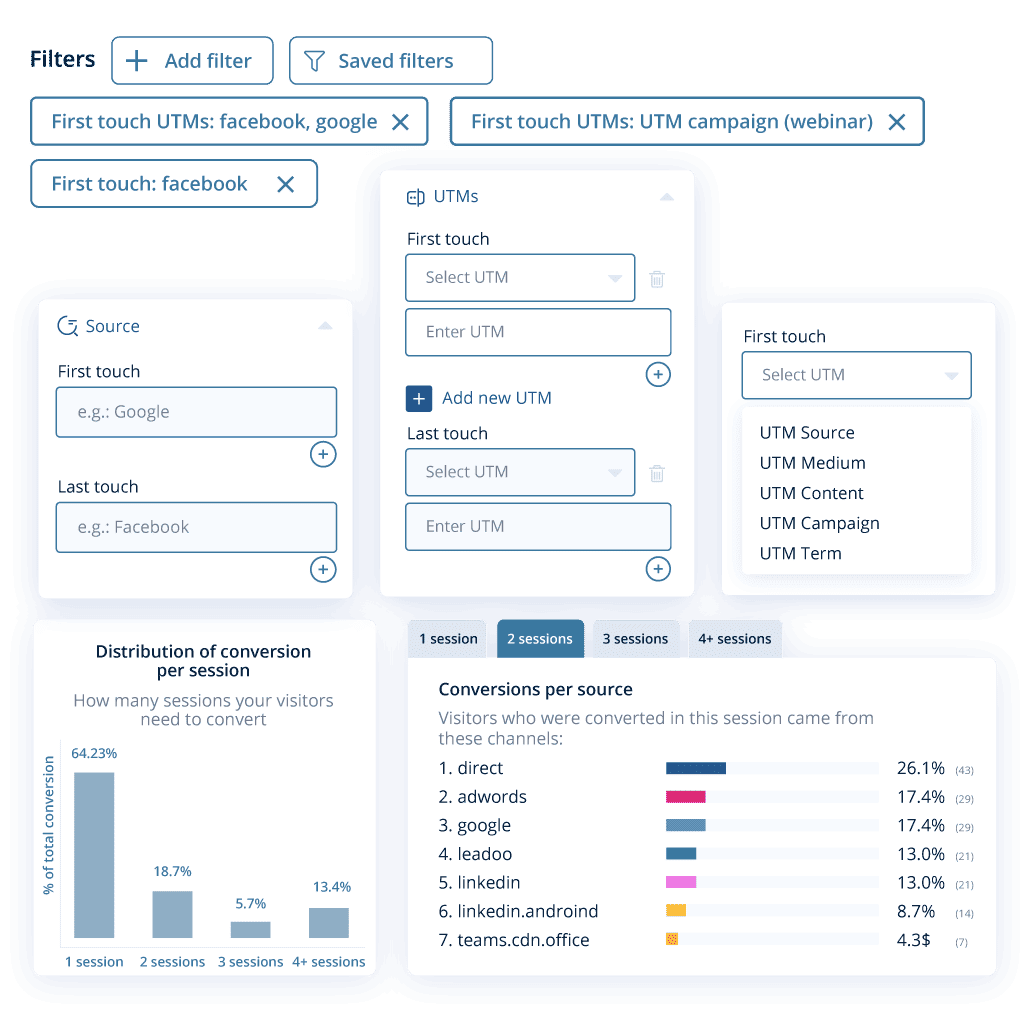 Your safety comes first
Privacy regulations have also been taken into account, of course. You can rest assured that Leadoo solutions are 100% GDPR-compliant, end-to-end secured, and your data is safely stored within the EU.