01
See behavioural insights
Want to know how your visitors truly interact with your site, and how long it takes for them to convert?
See a visual timeline of each visitor, as well as how many touch points it took to convert, how many sessions they needed, and what kind of interactions they had.
The insight into your website visitor's actual behaviour is key when considering optimising marketing activities and making your sales cycles shorter.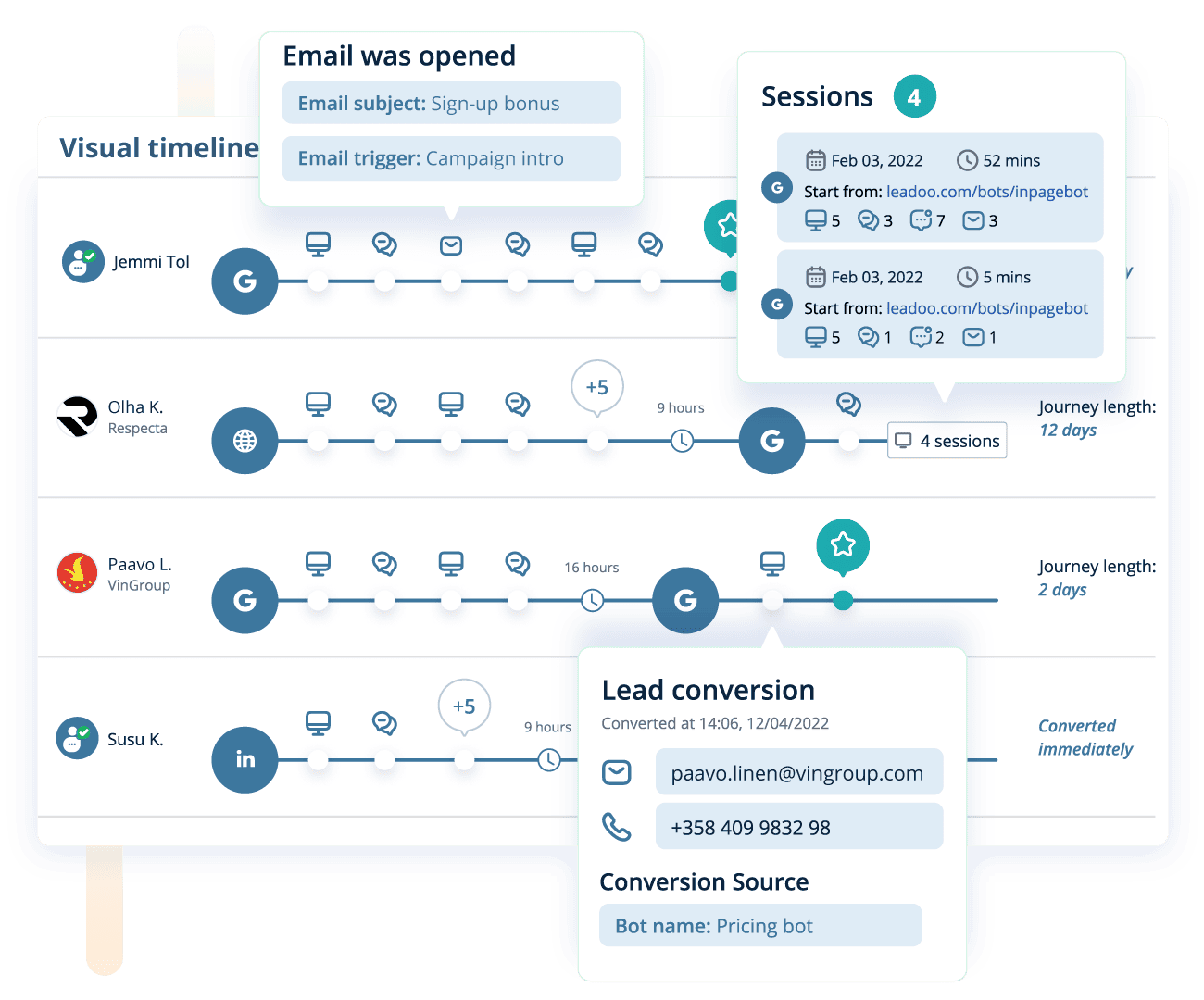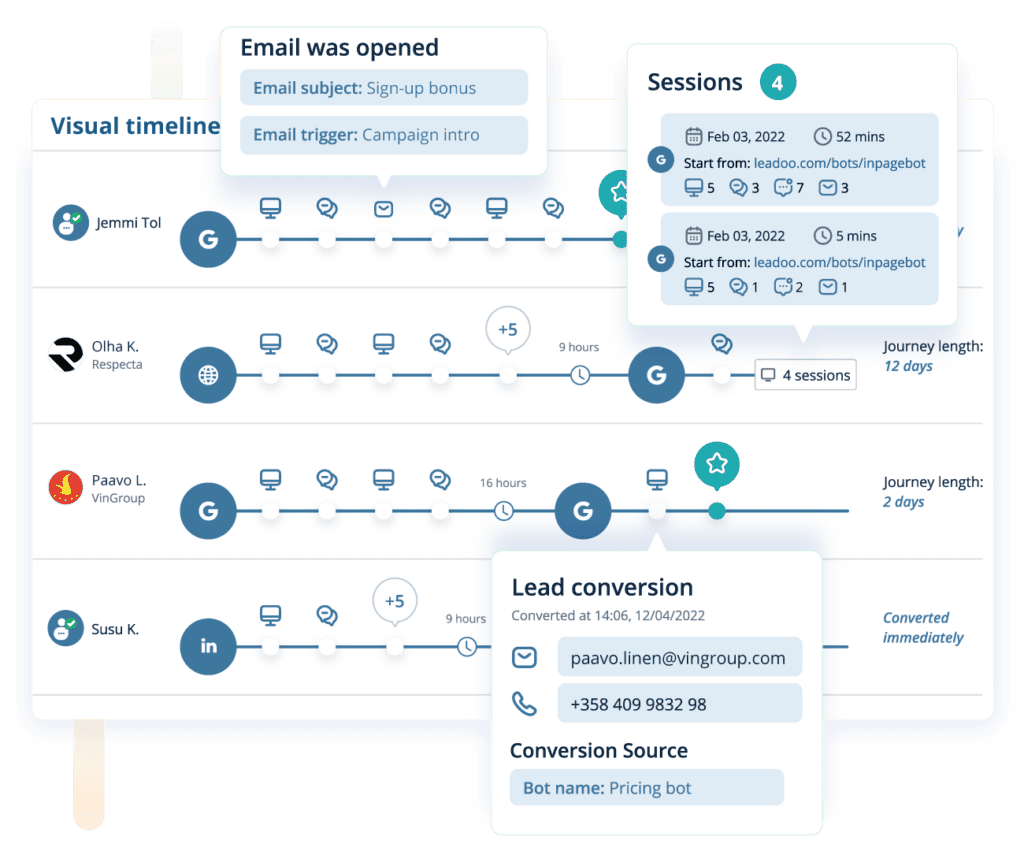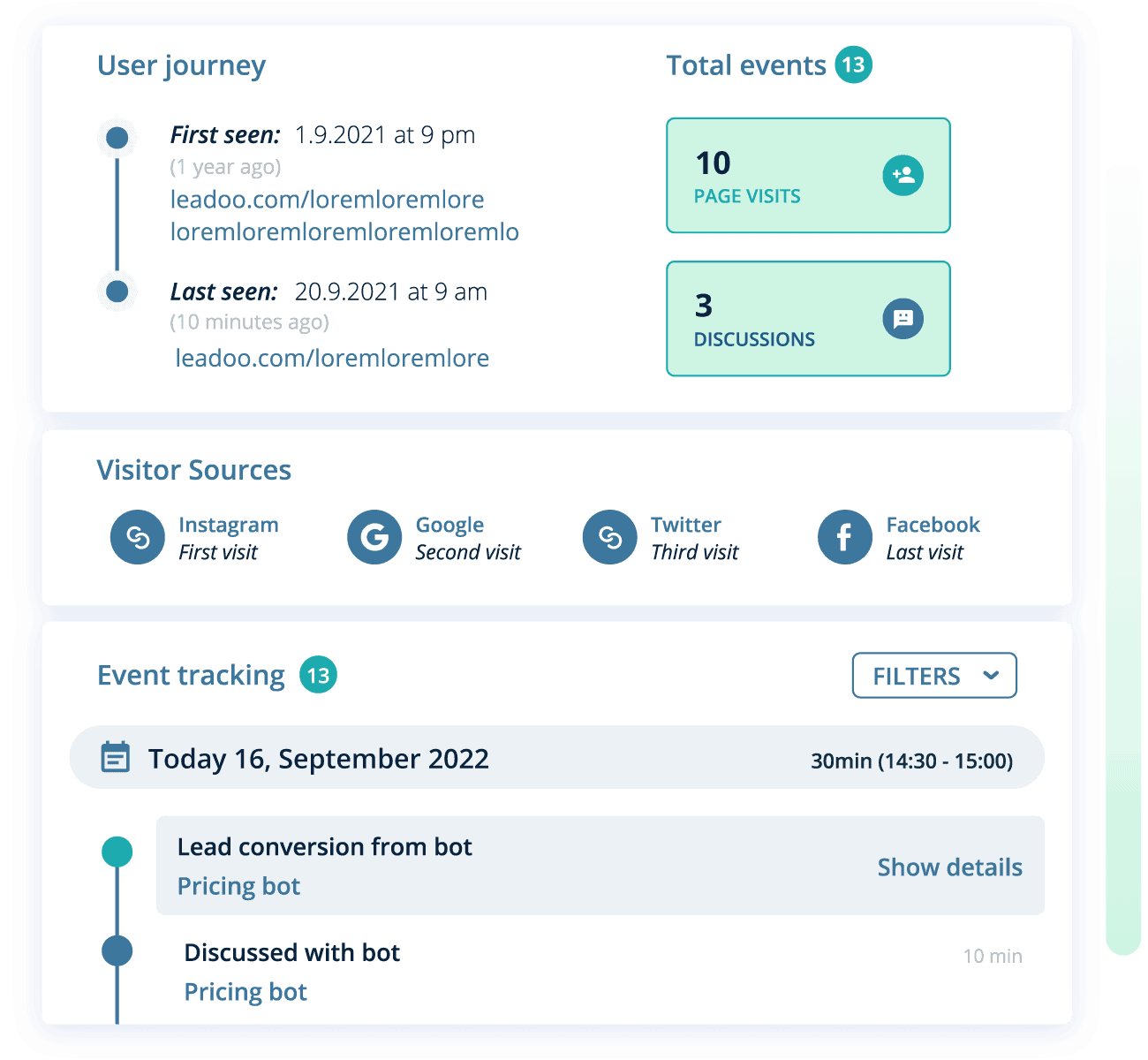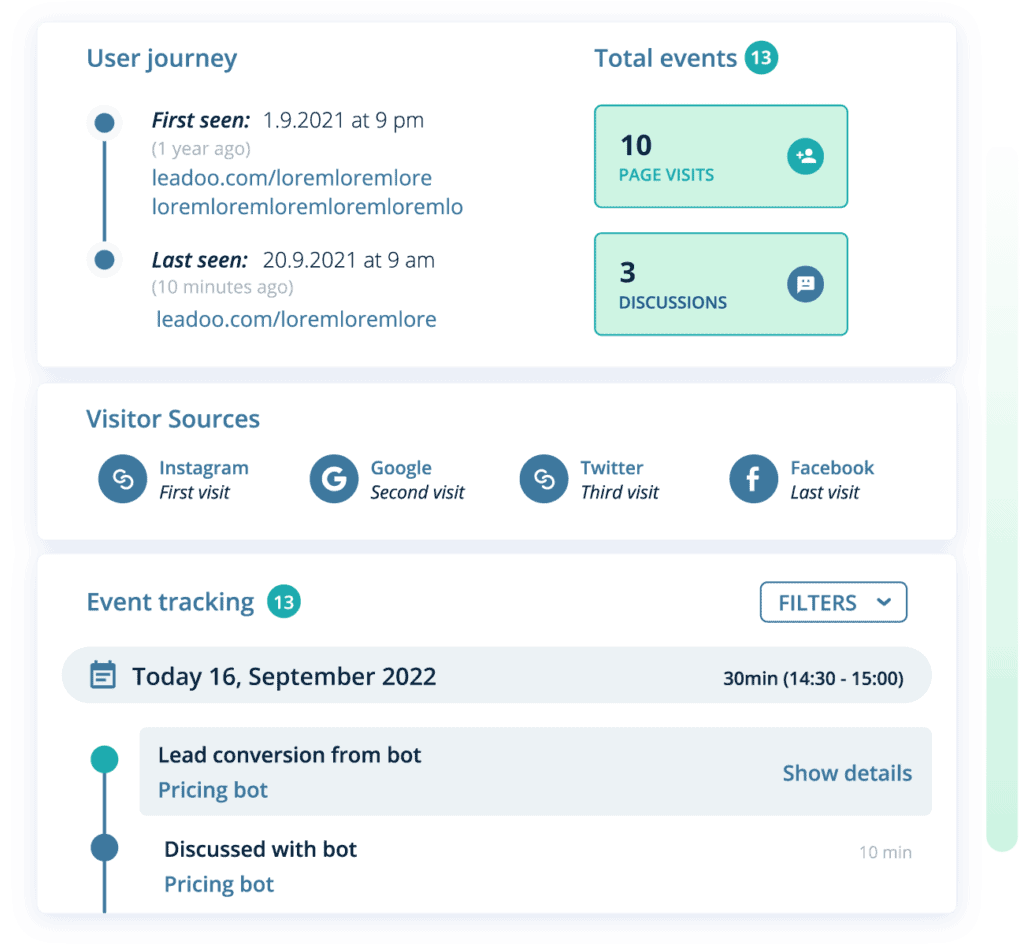 02
Track the whole journey
The visual timeline is nice, but the vast details it holds are even better. You can open individual journeys and see all the details of all the touch points every visitor has had.
You can dig into the nitty-gritty, and view even individual conversion tool interactions with ease, even if those didn't lead to conversion at that point in time.
No more measuring just the first and last touchpoint that doesn't give you the full picture of your visitor's behaviour. Measure and understand what matters – and that's every touch point they have with you.
03
Measure journey efficiency
Is there something that always seems to cause a hindrance on a buyer's journey? Is there something that seems to prevent them from converting?
With Journey Insights you'll be able to detect these tight spots, optimise based on the insights, and see better efficiency in your visitor's buyer journey.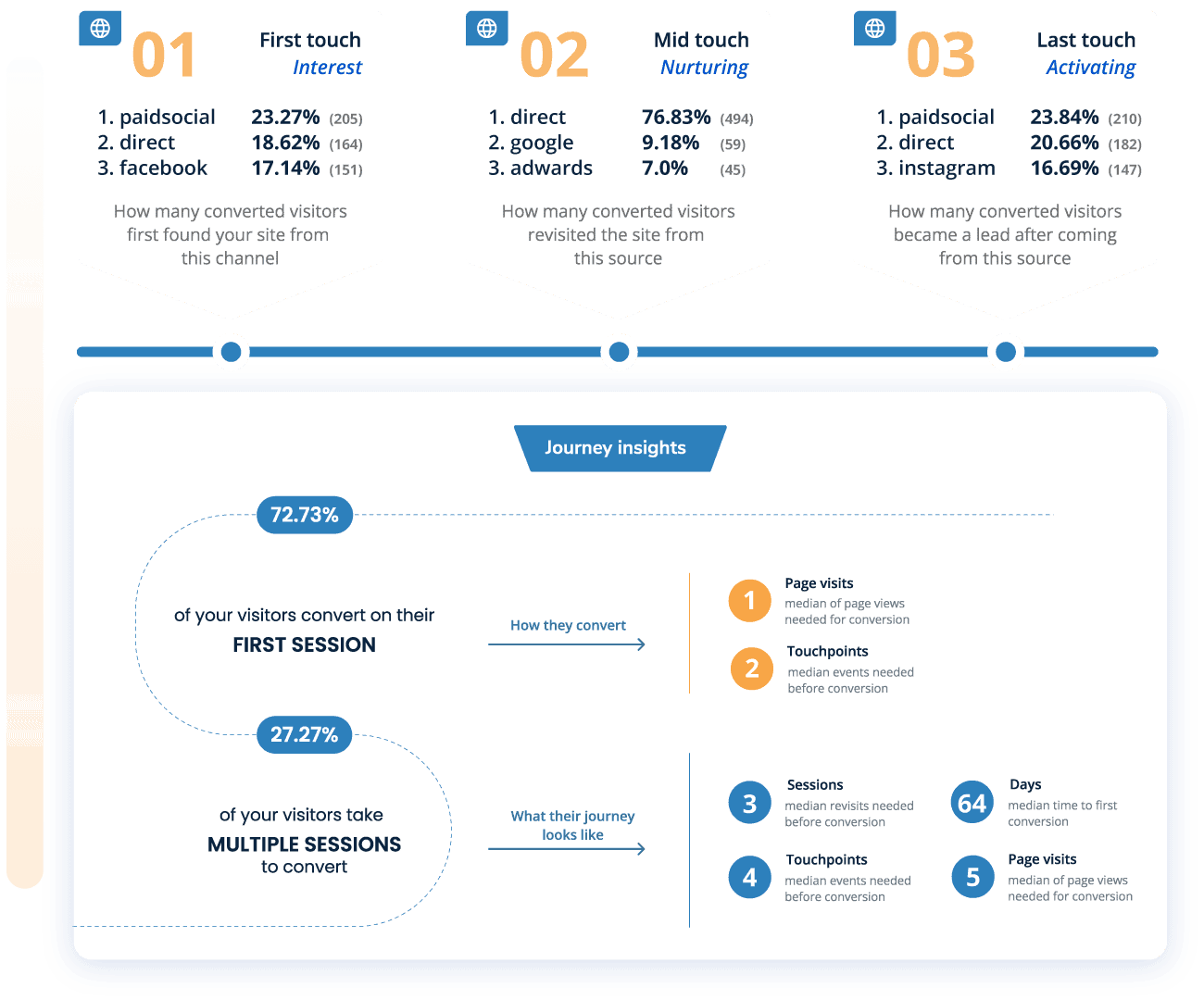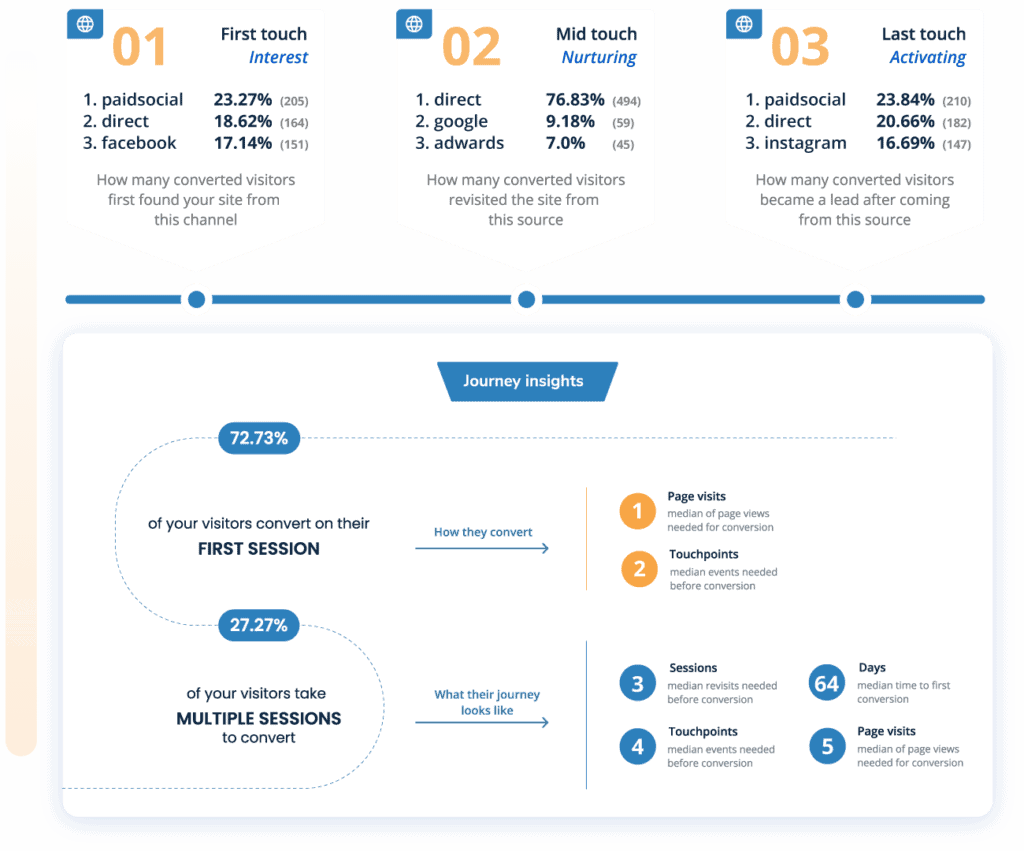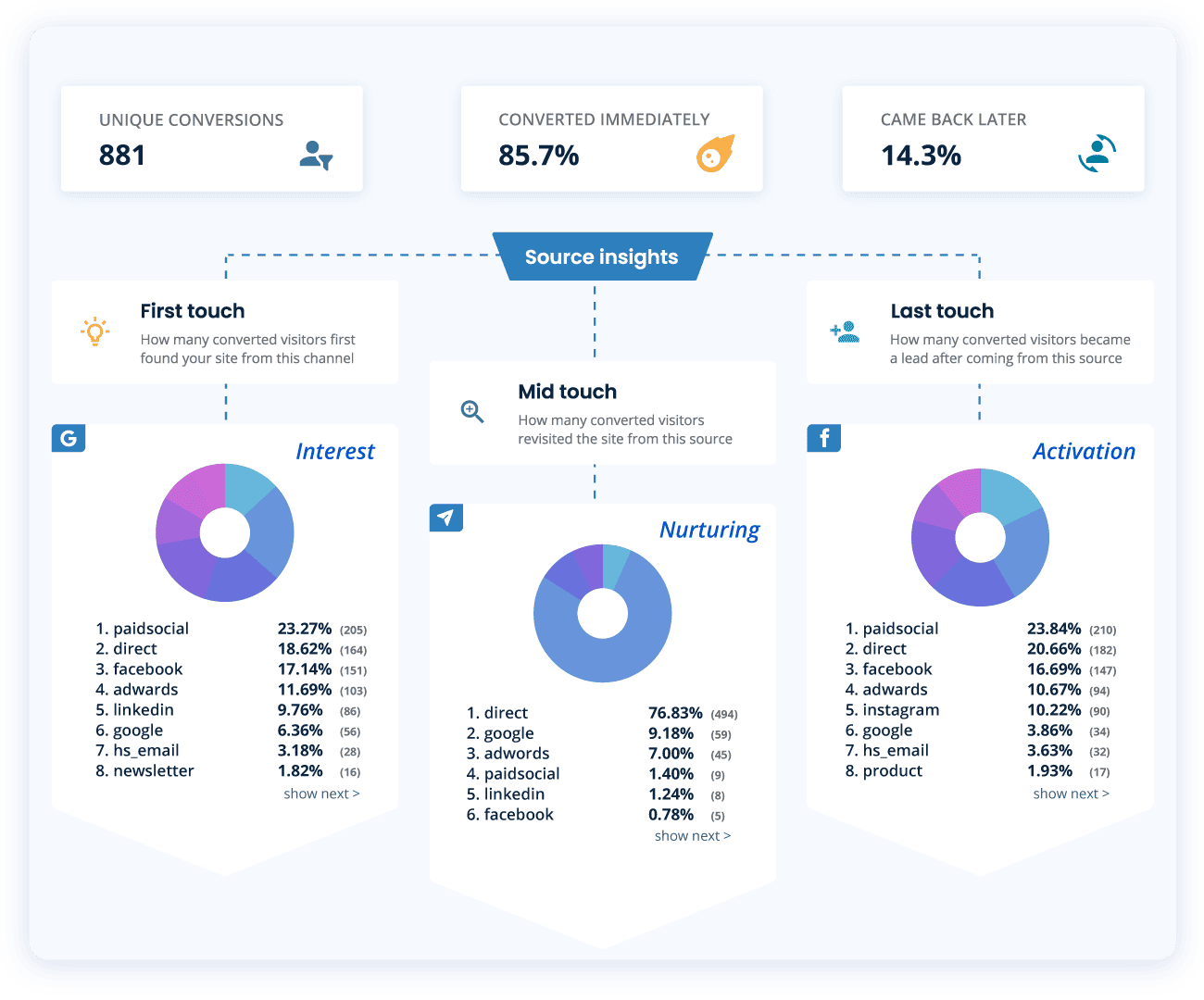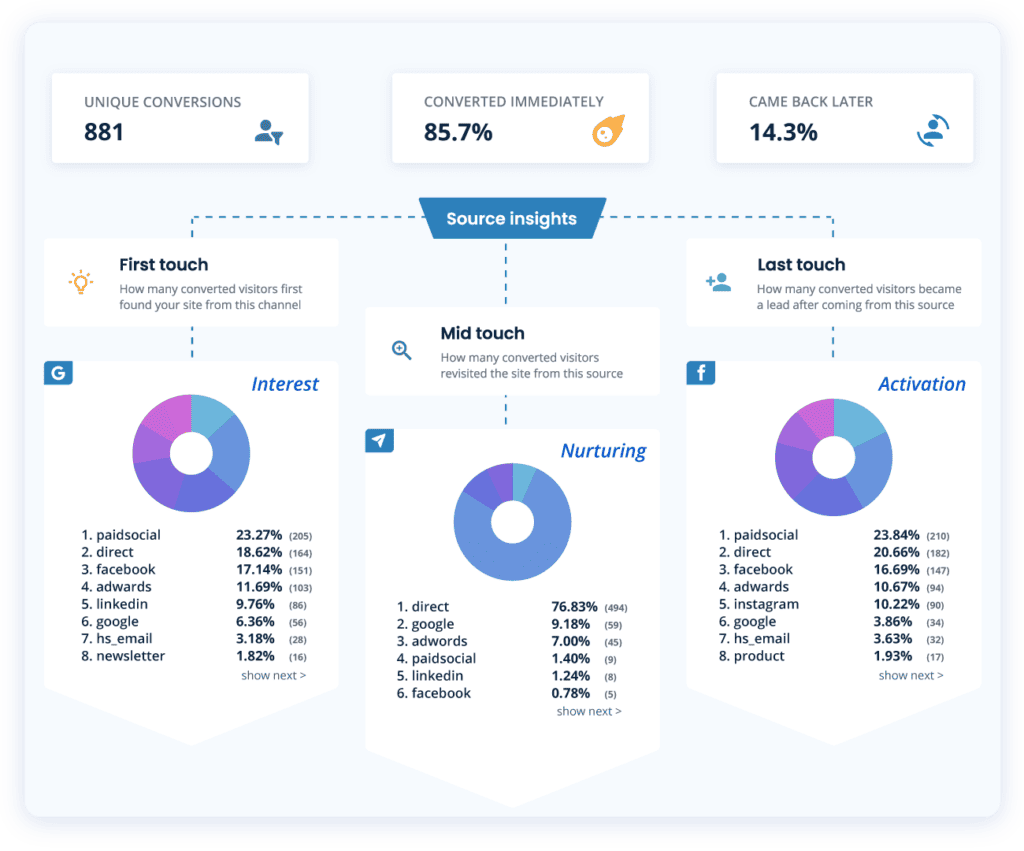 04
Optimise marketing efforts
Having all of this data in one place is immeasurable. No more juggling between platforms, and creating insufficient self-attribution models in Google Sheets. With Journey Insights you'll get the data you need in one neat package, easy to digest and ready for you to take action upon.
Let us show you how to do it!
It's everything you can think of – and more. Let us explain some of its use cases.