Smart Forms
No more static, boring forms. Ever.

01
Contextual forms
Don't make your prospects fill in the same form as your existing customers do when they need to submit a support ticket. Create contextual, interactive forms that make sense for your customers throughout their customer journey.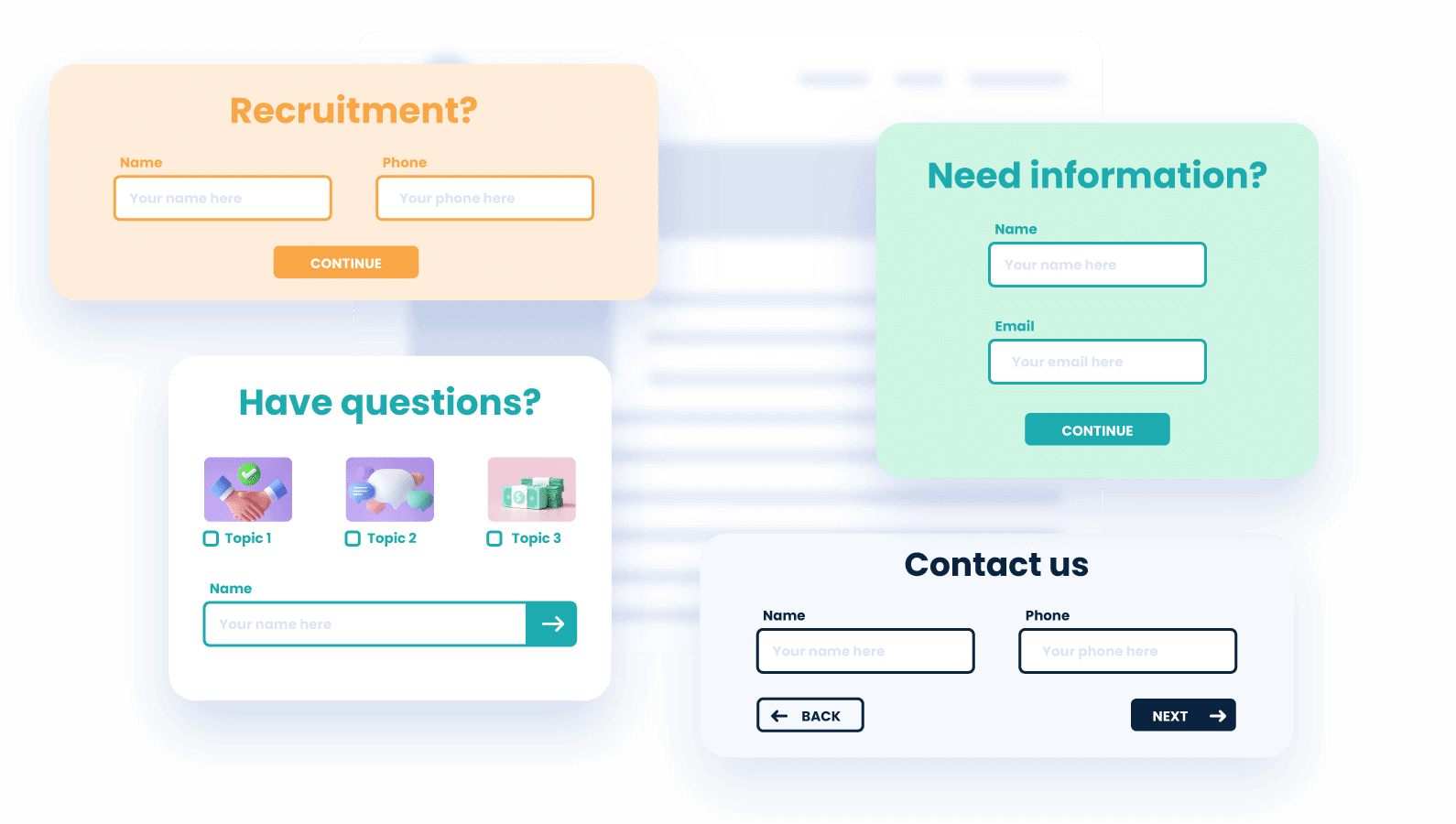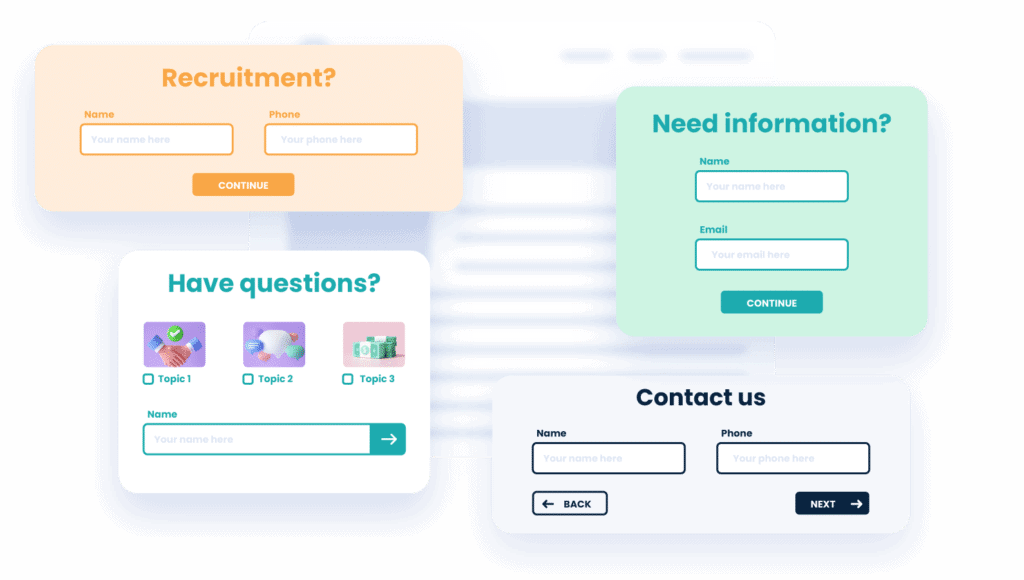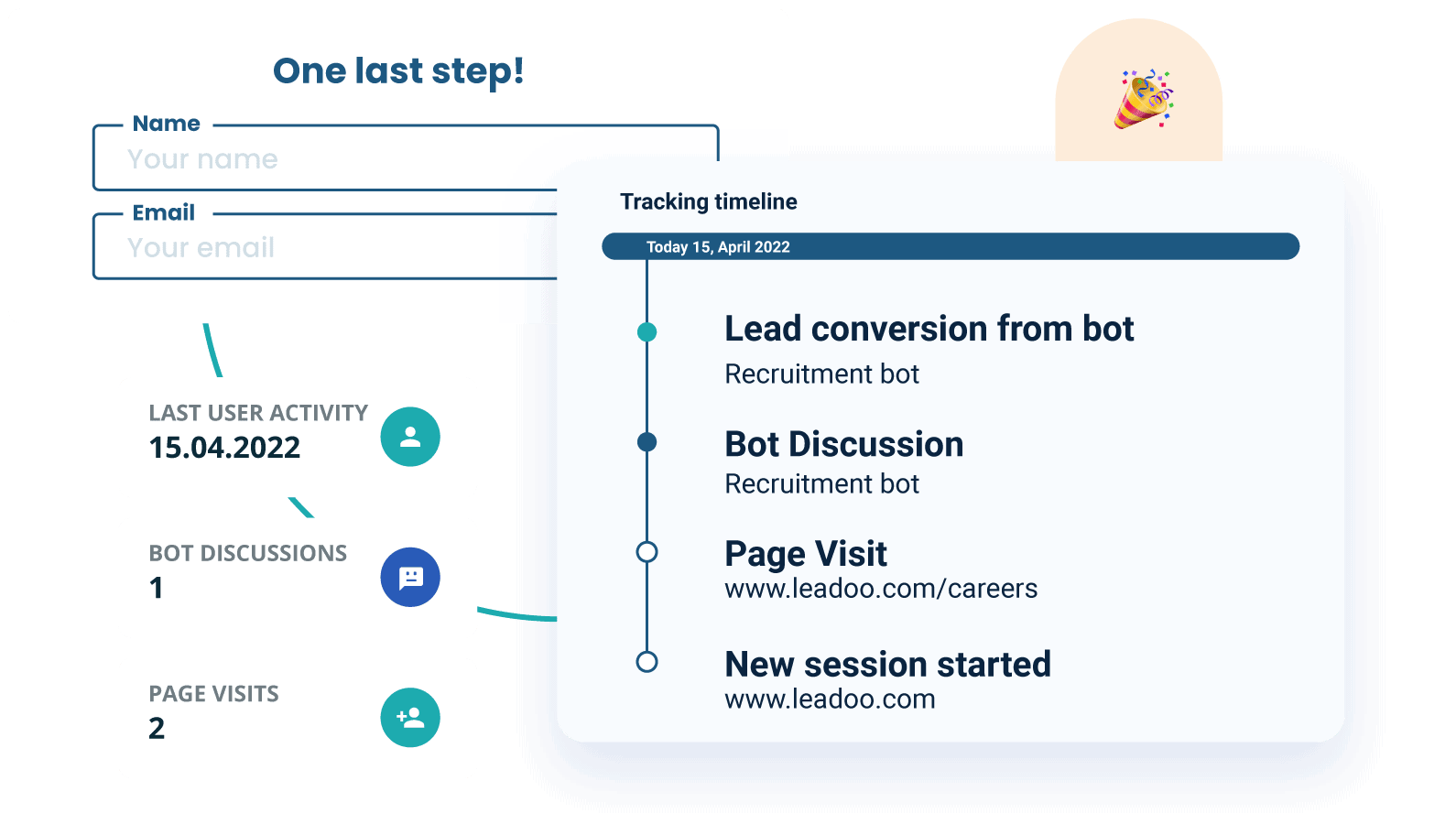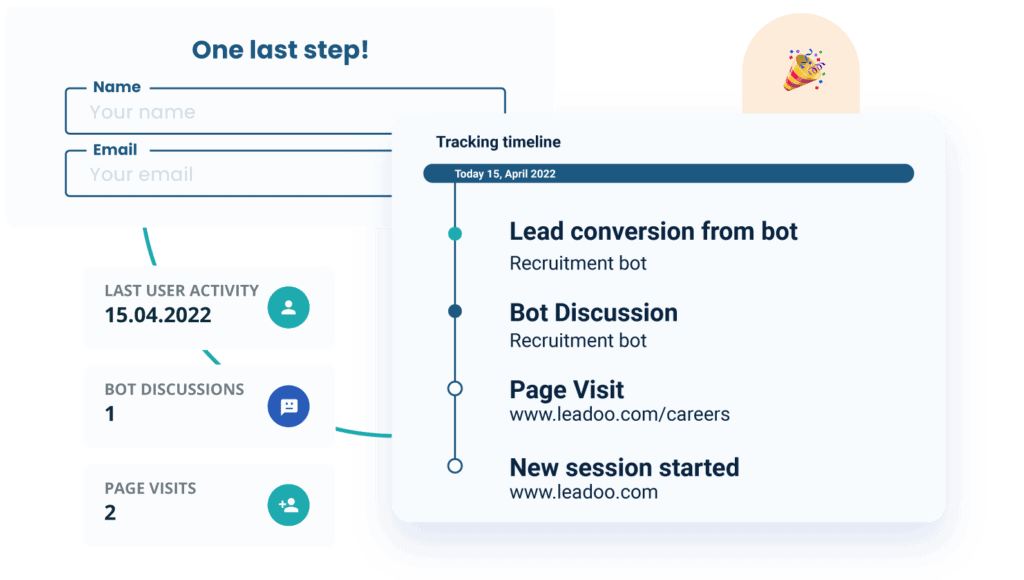 02
Effective tracking
With Smart Forms you can track everything. All the individual fields, every decision made in the form, and all the other bits can be easily tracked. This way you'll be able to effectively optimise the customer journey and use the data for ie. effective retargeting.
03
Technical excellence
Often tools slow your website down. That's not a thing with Smart Forms.
We've put a lot of effort to develop solutions that have no impact on your website's load time.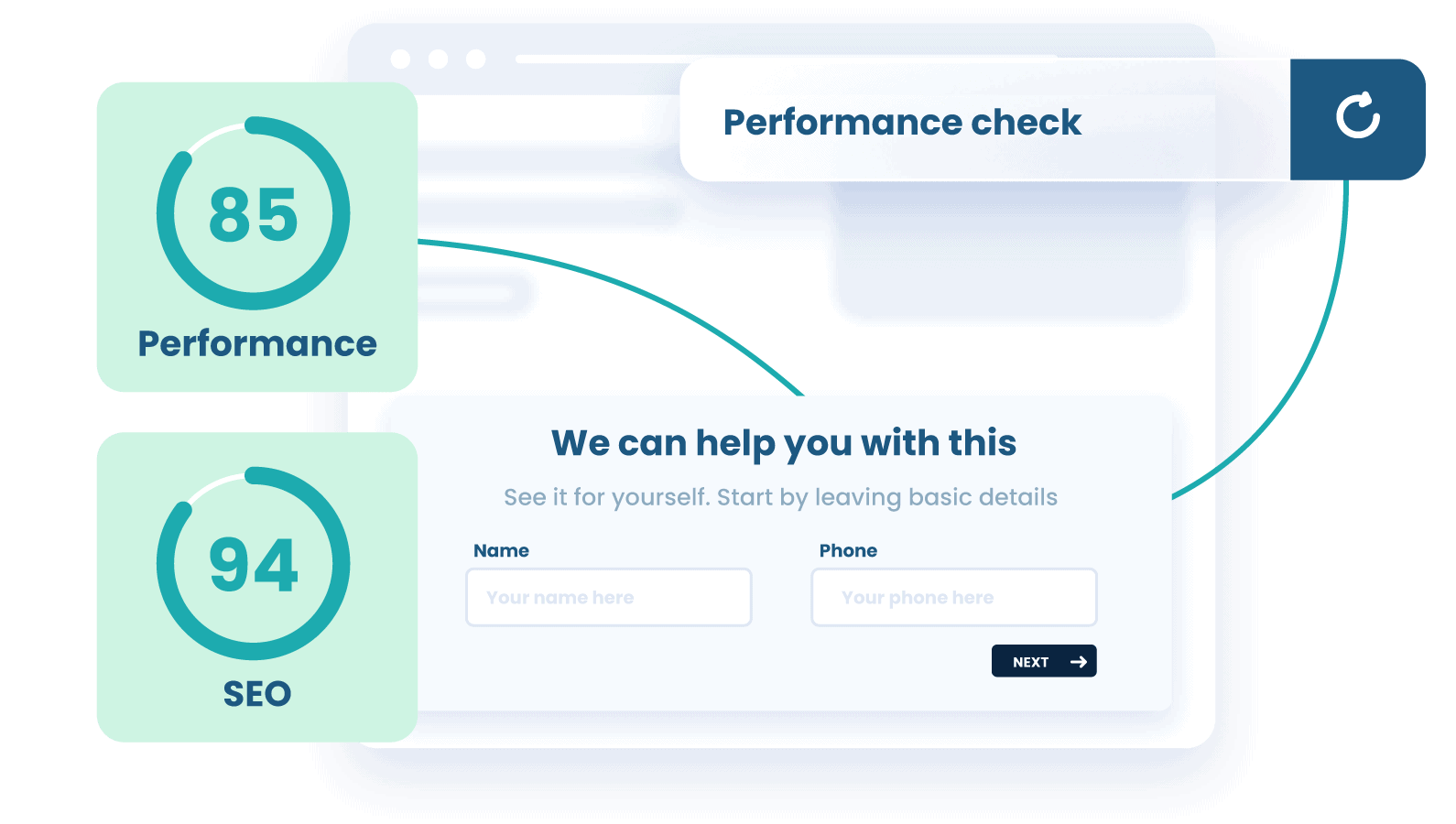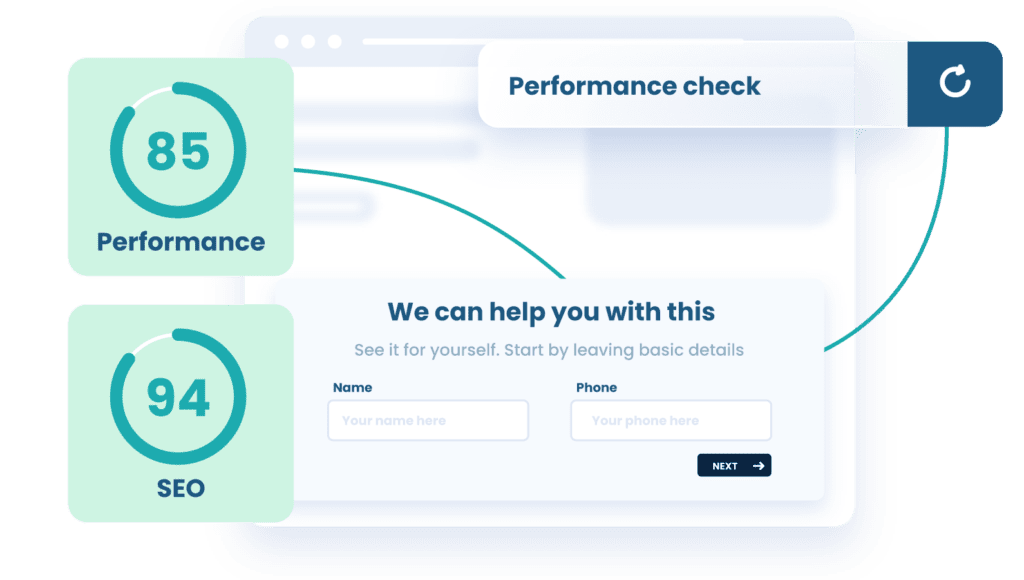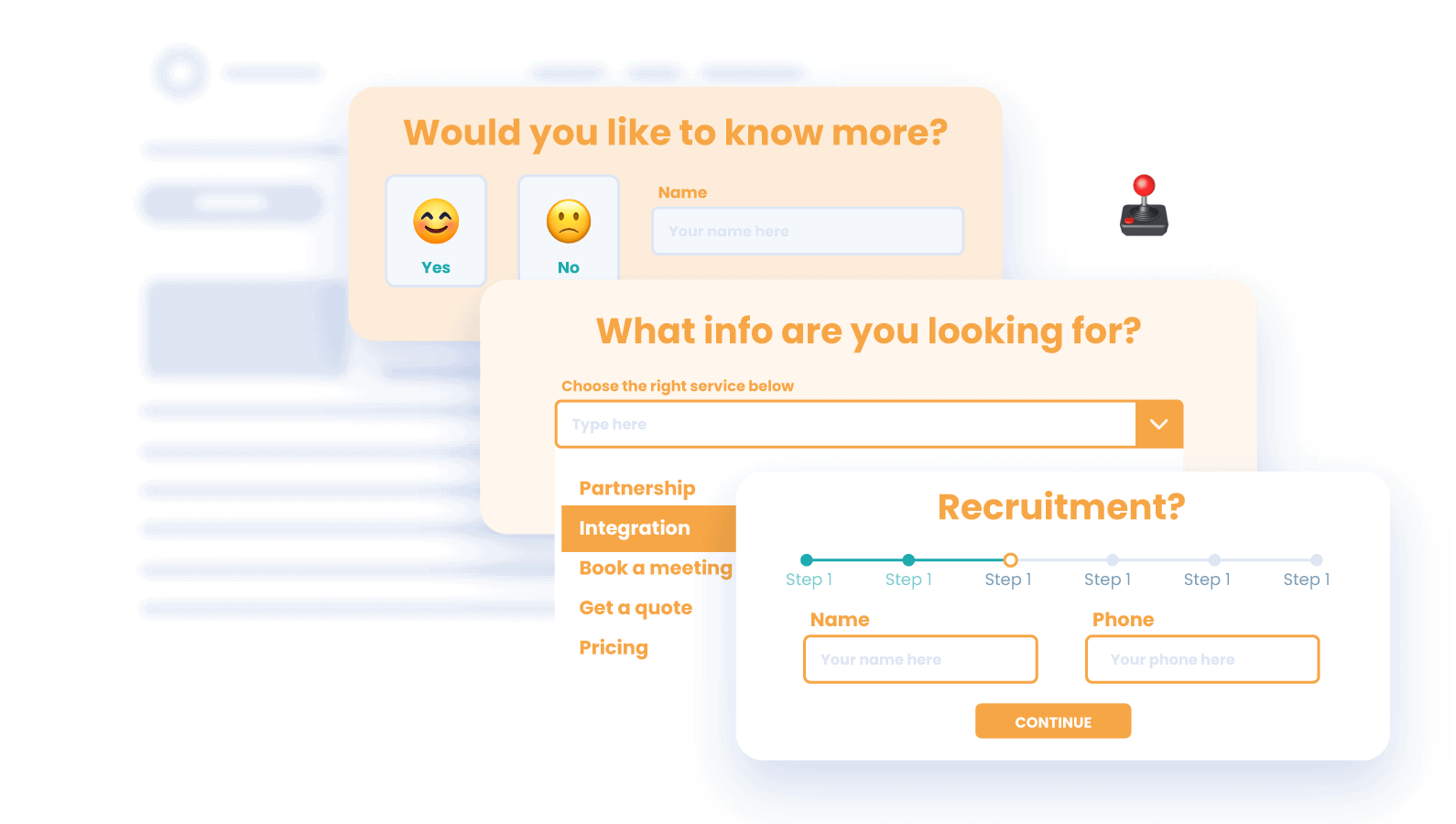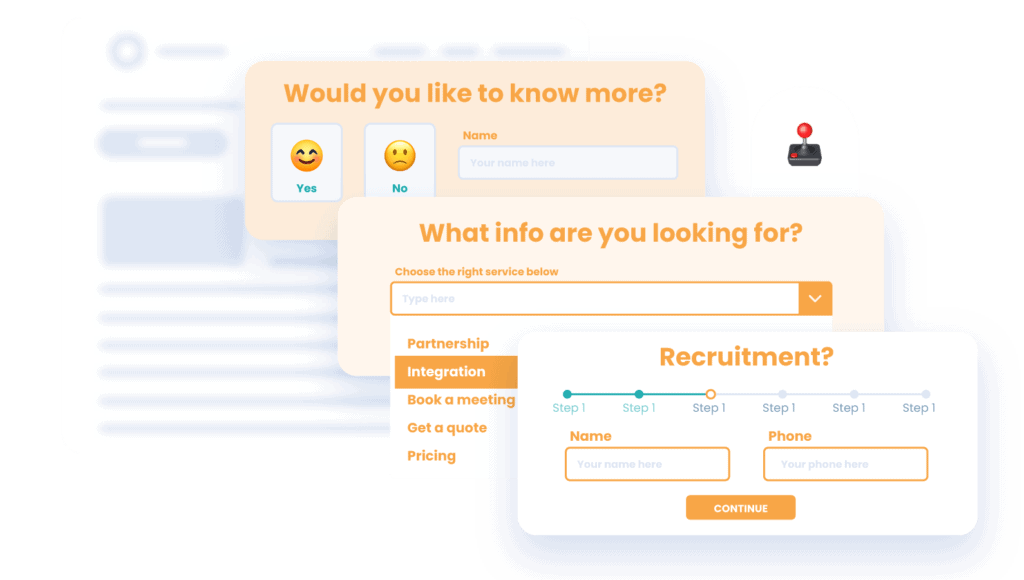 04
Say "NO" to static forms.
Create these interactive forms that help your visitor to send their interest within seconds without breaking a sweat. No more static forms, no more "one-size-fits-all".
Want to have a go?
We're delighted to tell you more about Smart Forms and how it can help you, too.
Our customers use Smart Forms especially for…
Lead Generation
Let your prospects be in touch with you easily. Interactive, engaging forms allow you to gather the qualifying information without making your prospect work to provide it.
Customer Support
Let your existing customers get in touch with you easily. The information given in the Smart Form can qualify the request and deliver it directly to the right person in your company.
Recruitment
Your prospective candidates shouldn't need to break a sweat when they apply for your open positions. Create fun and interactive application with Smart Forms.