01
Node-by-node stats
See conversation-level data on the number of triggers, drop-off rate and answers for each node in every conversation.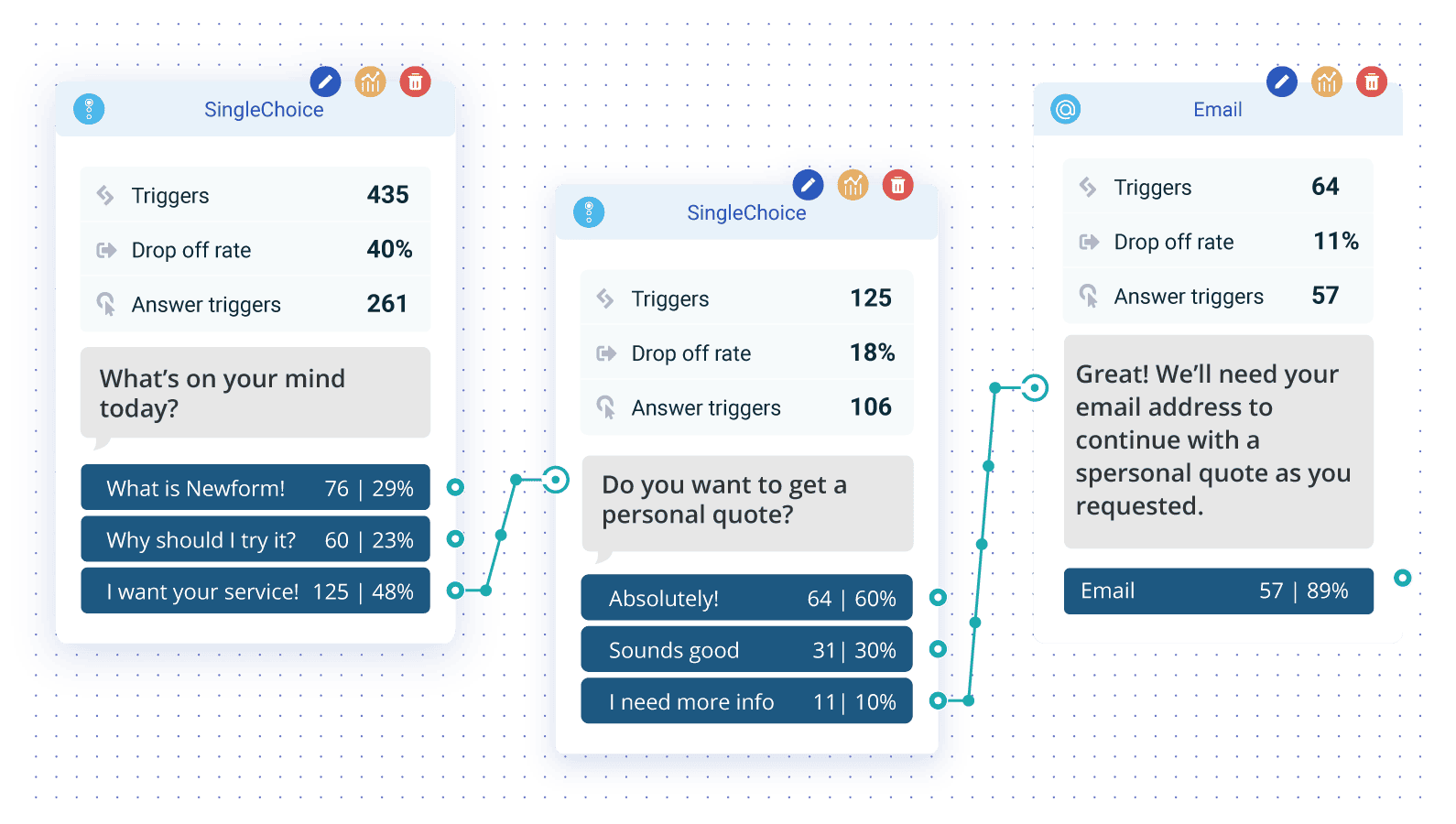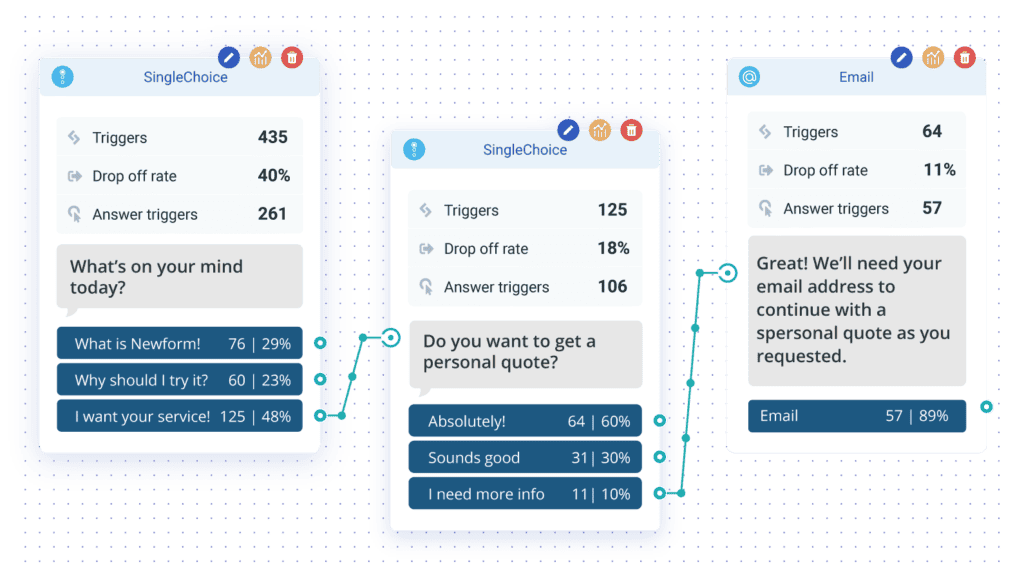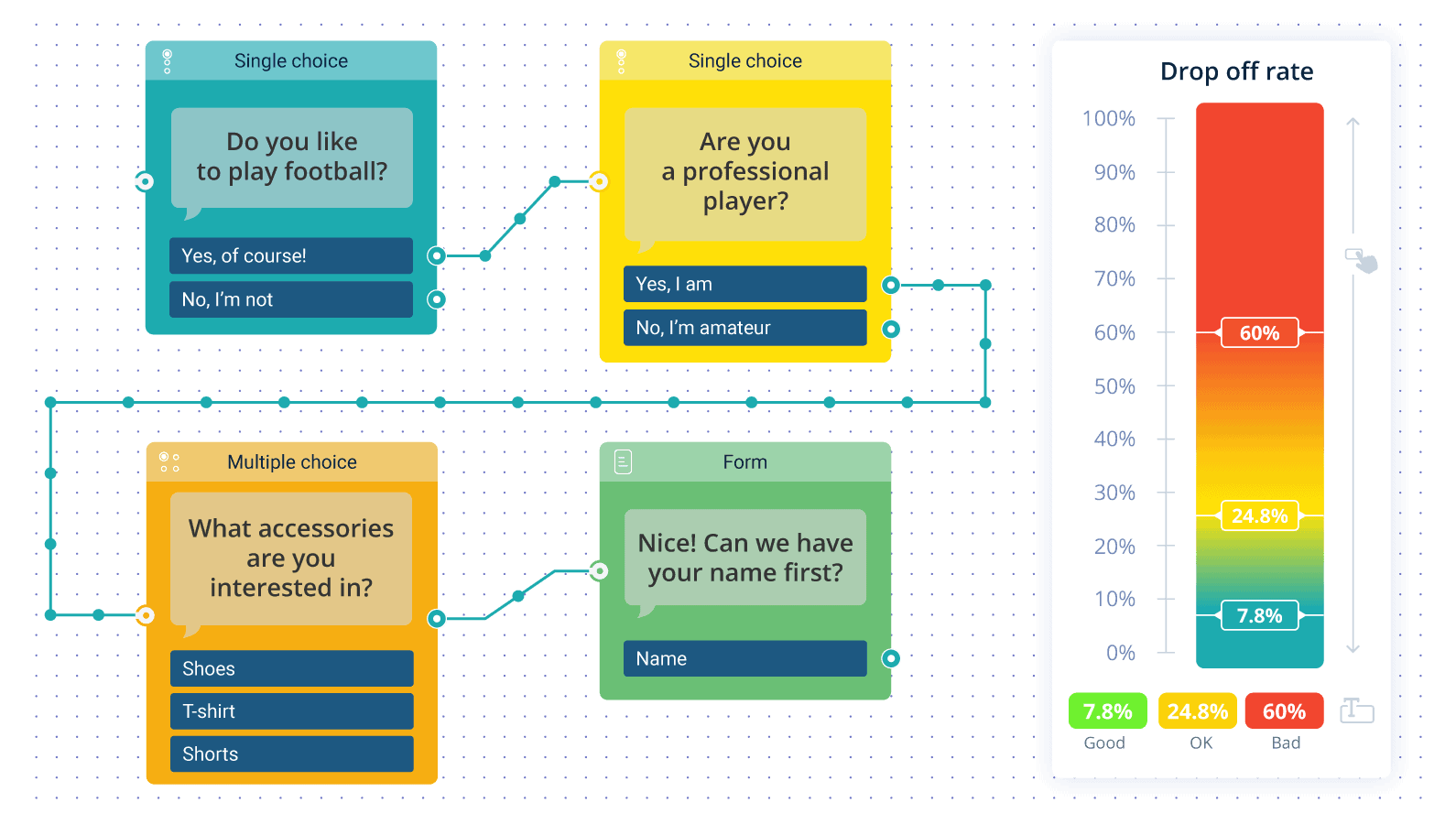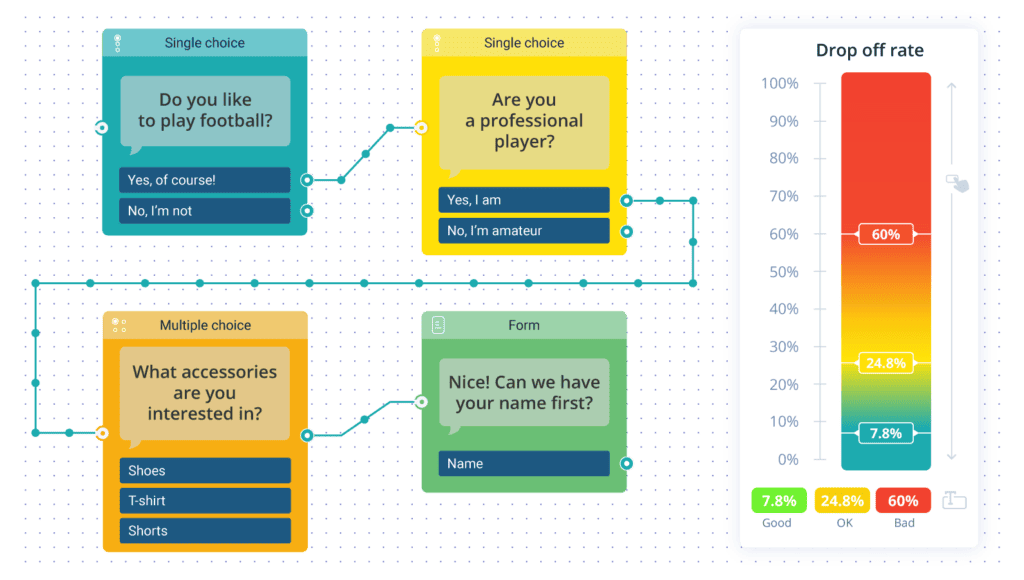 02
Heat mapping
Switch on the conversion optimisation feature to view each bot as a heat map, allowing you to see at a glance which nodes perform, and which ones don't.
03
Continuous conversion rate improvement
Use conversation-level data to improve each visitor's experience by tailoring each conversation pathway to their needs, increasing the number of conversions you'll get from your site.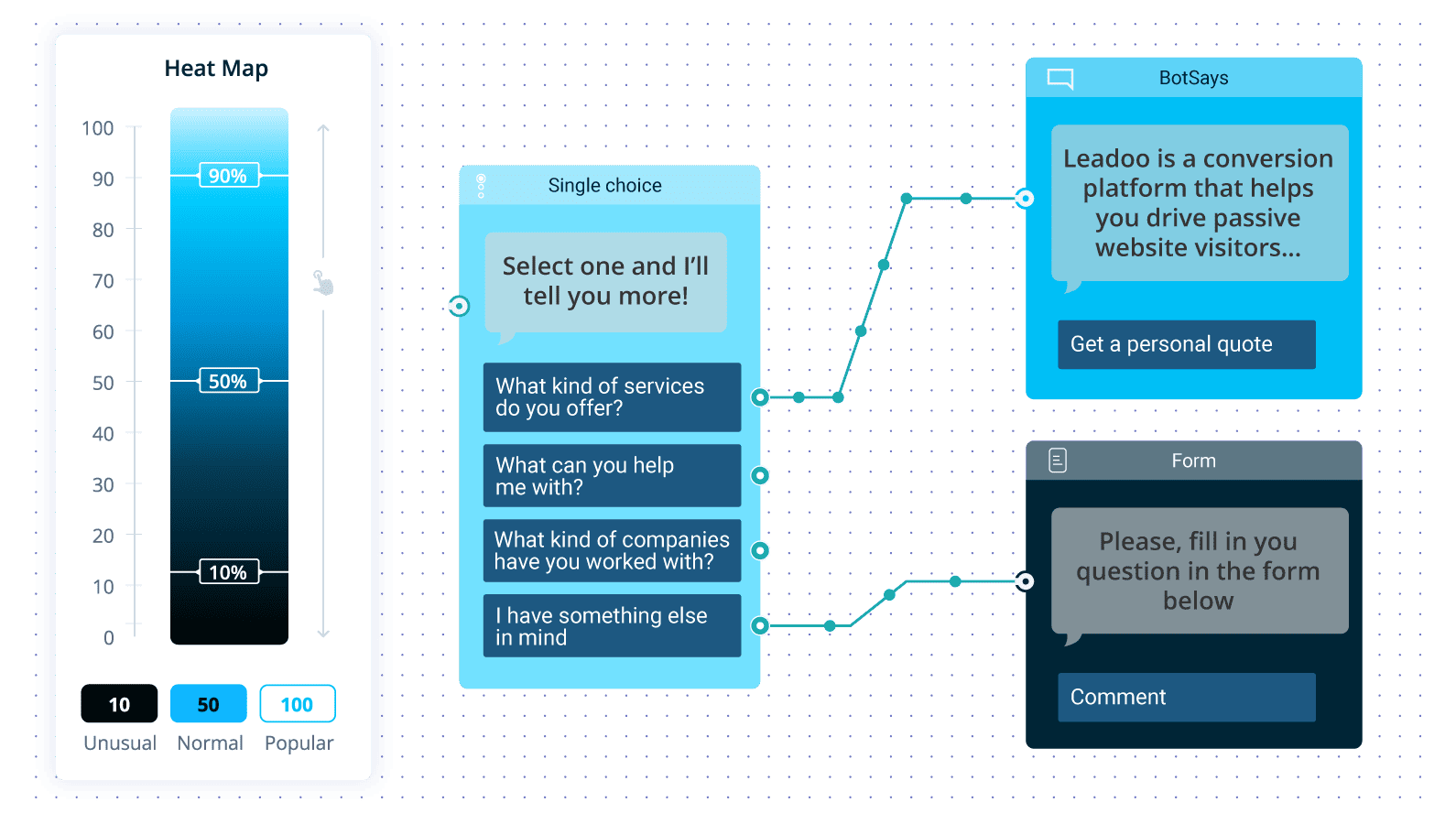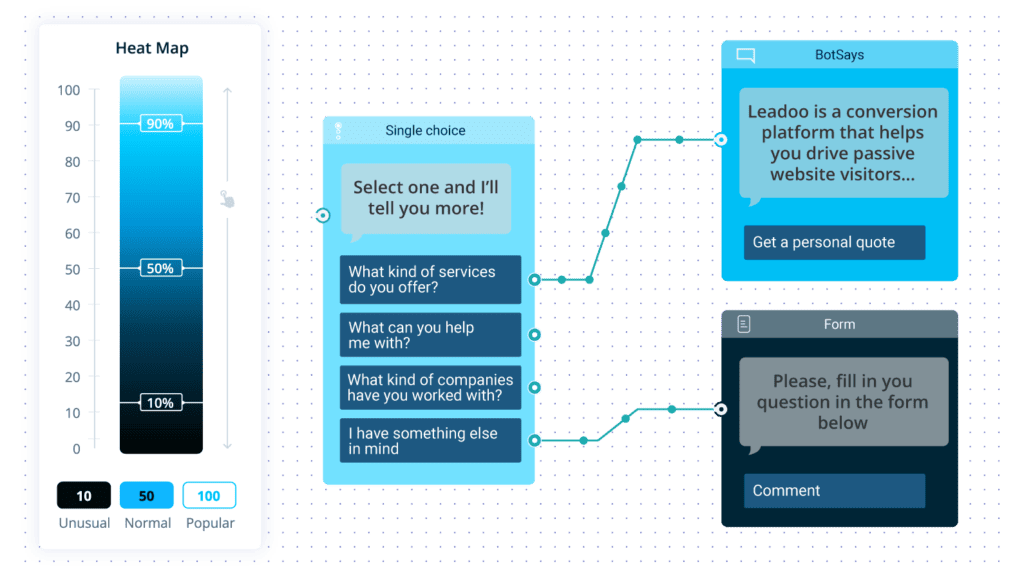 Let us show you how to do it!
It's everything you can think of – and more. Let us explain some of its use cases.