Rakkaudella Suomesta 💙
Perustamisestamme lähtien, siis vuodesta 2018, tarkoituksenamme on ollut mahdollistaa asiakkaillemme kovempia konversiolukuja, loistavan asiantuntijapalvelumme tukemana.
0

m
Konversioita toimitettu asiakkaillemme
Kauppaa kipinöiviä konversioita ✨
Markkinointitiimimme ihan tosissaan yritti keksiä tähän jotain. Lopputulos oli lähinnä iskävitsejä ja muuta painokelvotonta, joten sanotaan siis näin:
Me Leadoo Marketing Technologiesilla olemme sekoitus uteliaita markkinoijia, rakastettavia nörttejä ja loistavia asiantuntijoita. Yhteinen nimittäjämme on loputon "mennään eikä meinata" -asenne ja silti sydämellinen ote tekemiseen. Me haluamme vain parasta asiakkaillemme ja tästä syystä pidämme huolen, että pysymme jatkuvasti konversiopelien kärkisijoilla.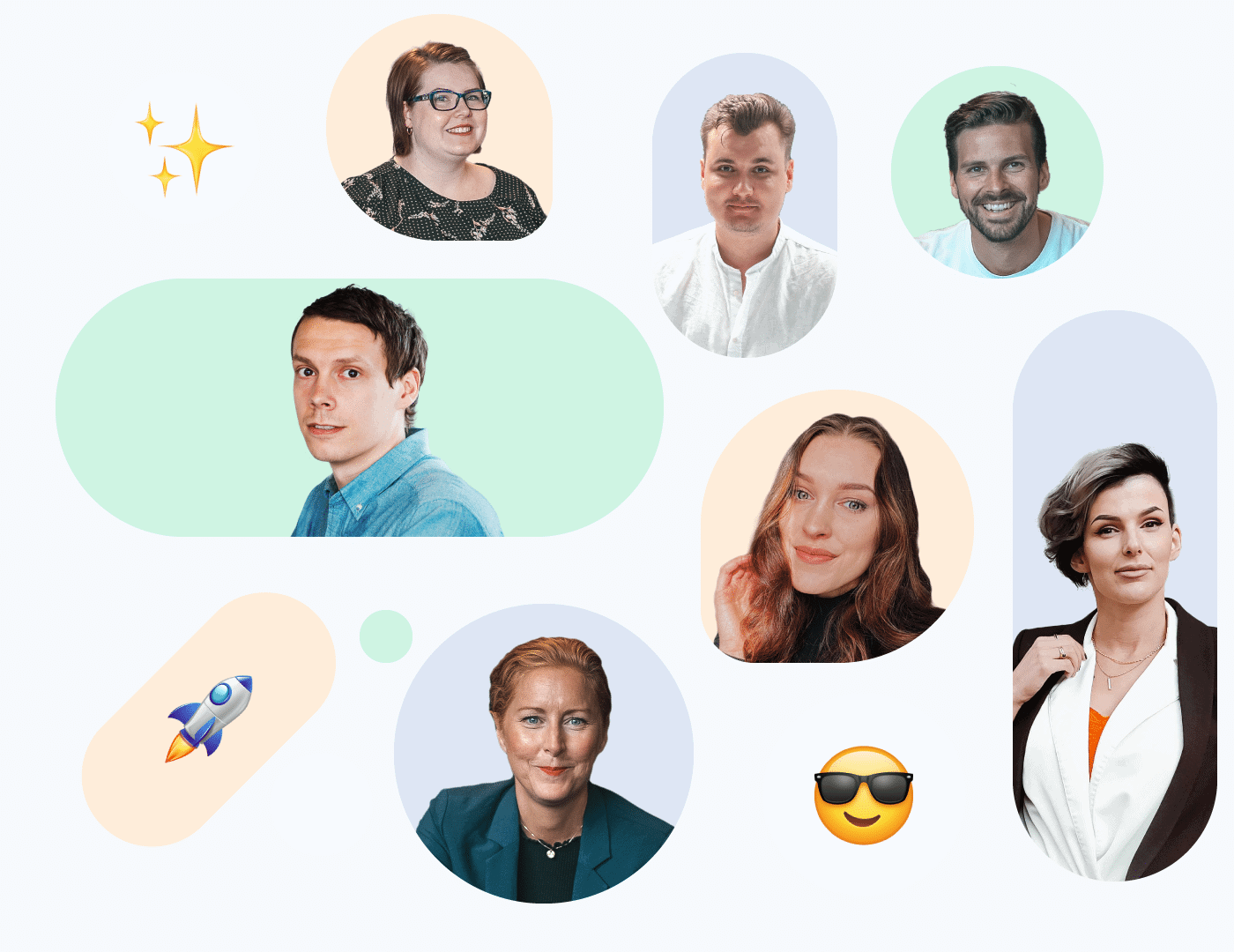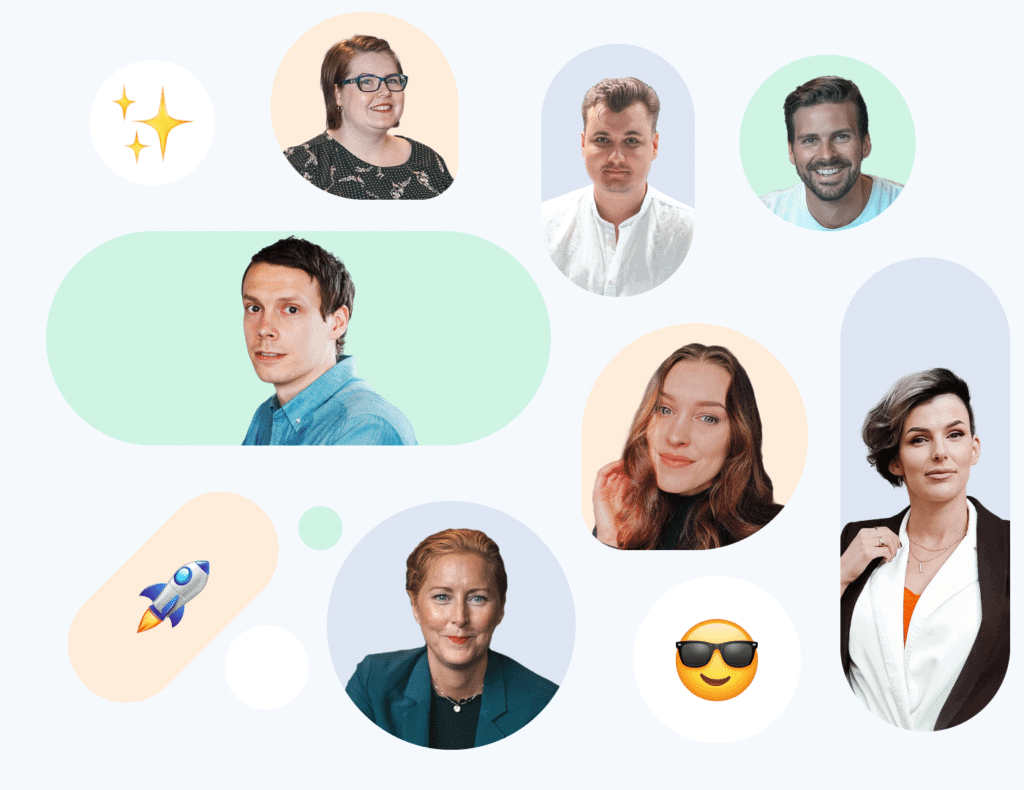 Arvomme
Nämä ovat arvoja, joiden mukaan me täällä elämme ja teemme töitä. Rakennamme alustaa ja tuotteita joihin aidosti uskomme, tietäen että todellinen arvo asiakkaillemme tulee kyvystämme tehdä hankalasta yksinkertaista. Tämän rinnalla muistamme pitää yhdessä hauskaa, fiilistellä töiden tekoa porukalla ja päästä huikeisiin tuloksiin kerta toisensa jälkeen.
👩‍💻 Work smart
Tee töitä kuten sinulle sopii.
🤔 Stay curious
Älä pelkää epäonnistumista, siitä opitaan!
💡 Keep learning
Tähtää aina tietämään enemmän.
❤️ Take one for the team
Me kaikki haluamme voittaa – yhtenä tiiminä.
🤩 Be hungry for success
Voittaminen on verissämme ja siihen tähdätään.
✨ Celebrate wins and learnings
Voitetaan yhdessä, juhlitaan yhdessä.
Meille työkaveriksi?
Missionamme on olla maailman huipulla konversioiden kanssa ja haluamme sinut osaksi tätä matkaa!
Want to learn more about partnerships?
The Leadoo Partnership Program is created for agencies and freelancers who want to be better in their profession and therefore offer the best possible solutions to their clients.