Live Chat
Betjäna dina kunder hur och när det passar dem.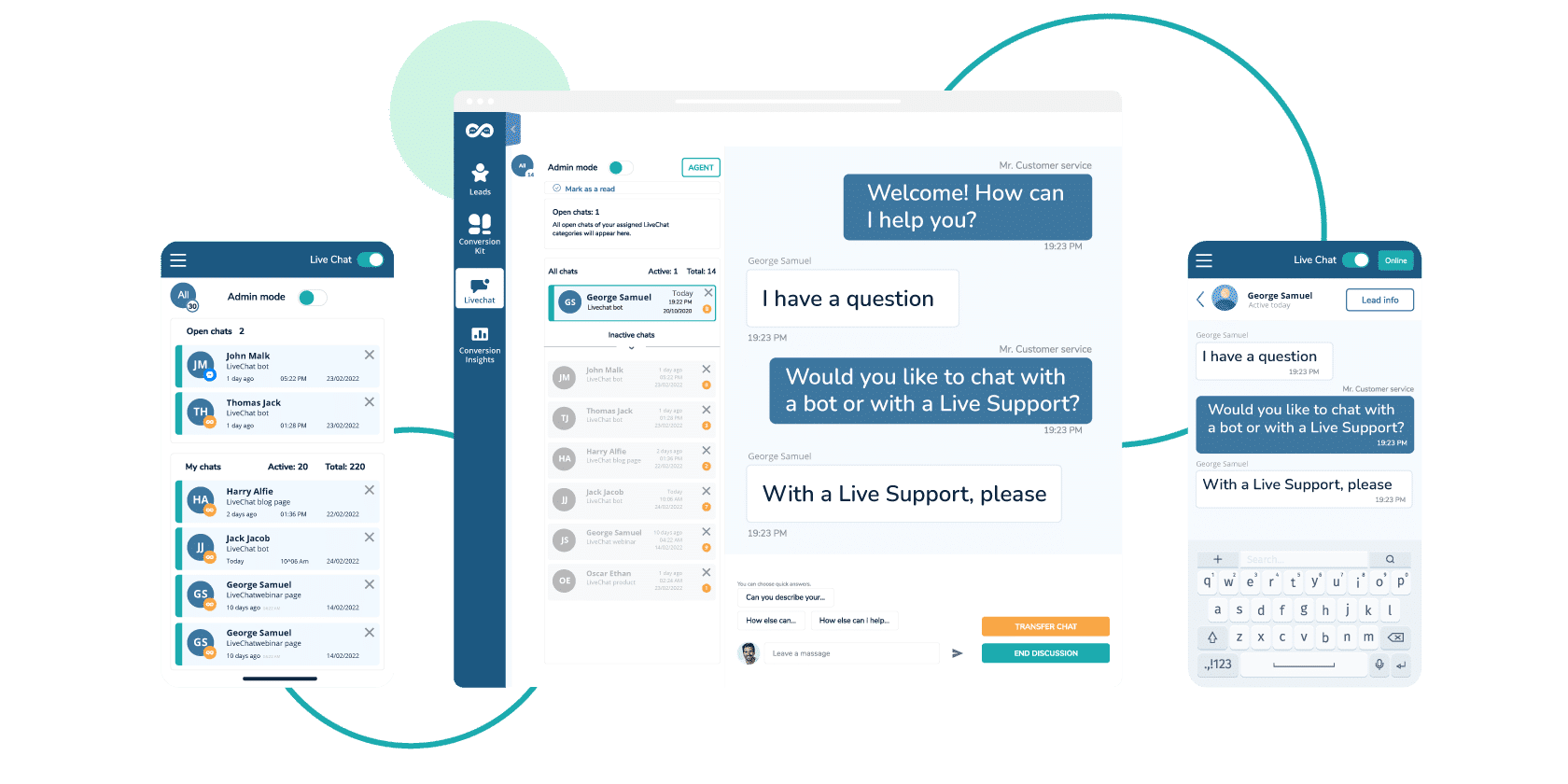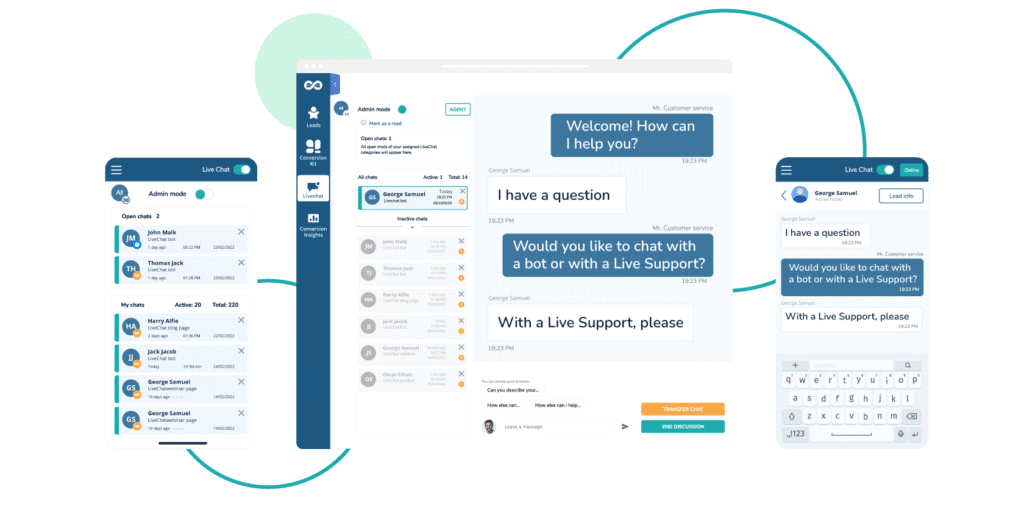 01
Fungerar på mobil och dator
Ge support till kunder var de än är, när de behöver det, oavsett var dina agenter är. Live Chat fungerar på mobil och dator för båda parter så att dina kunder kan ta kontakt när de behöver det som mest.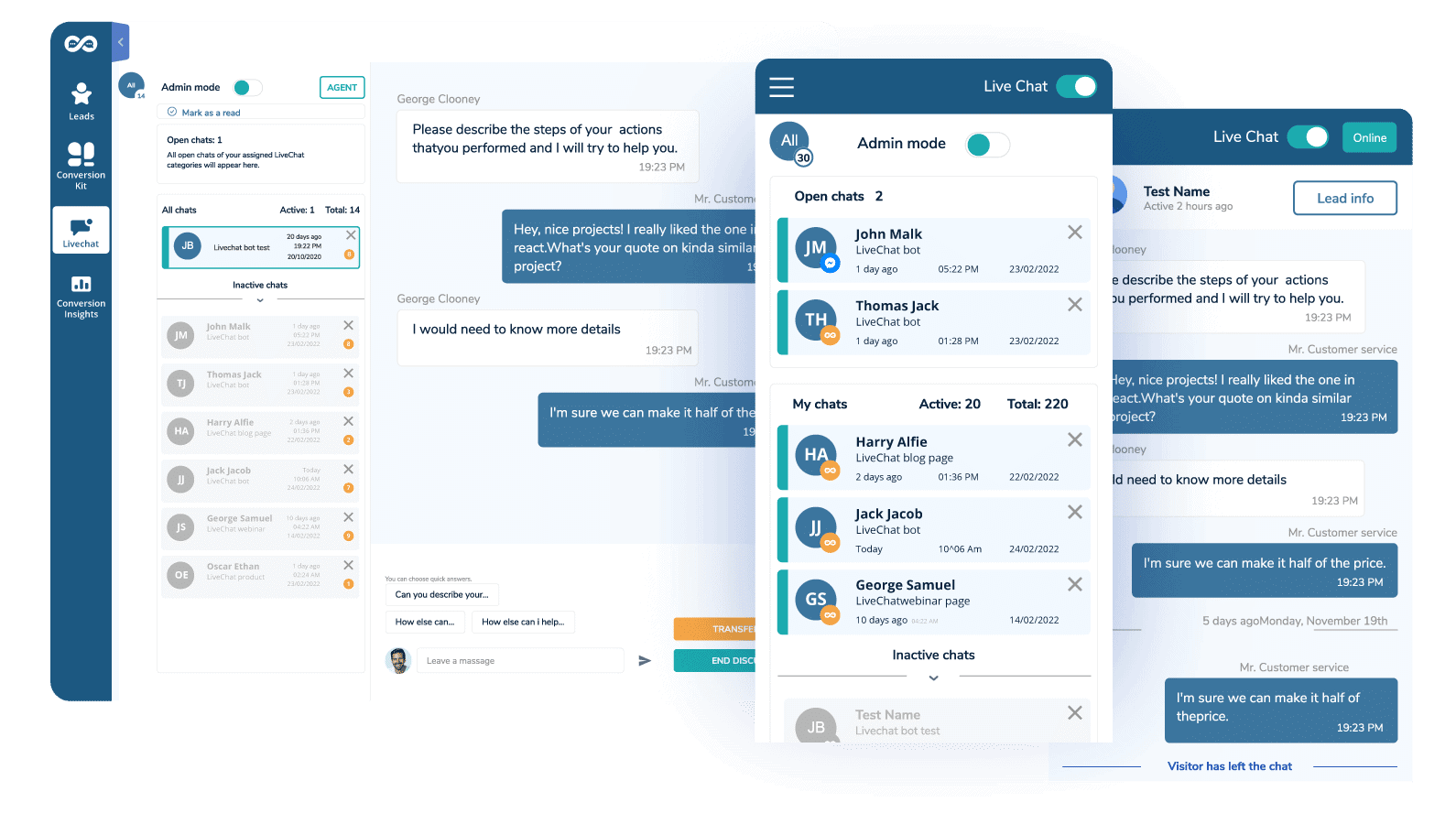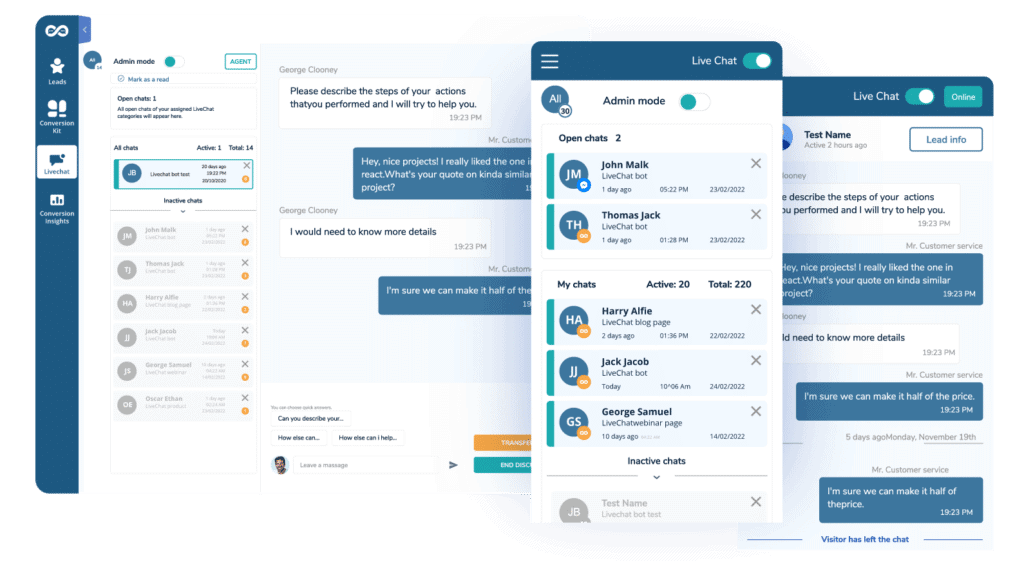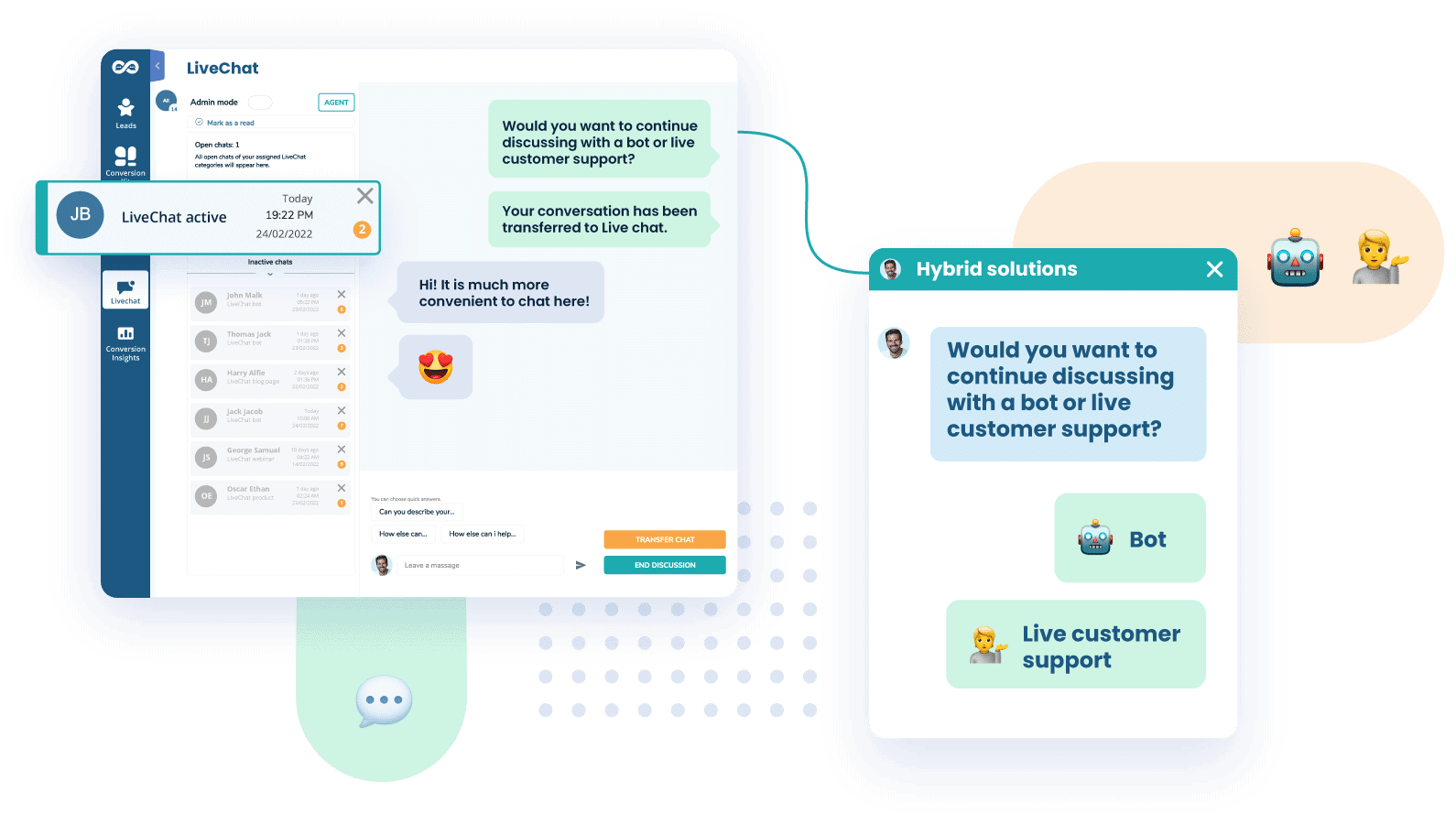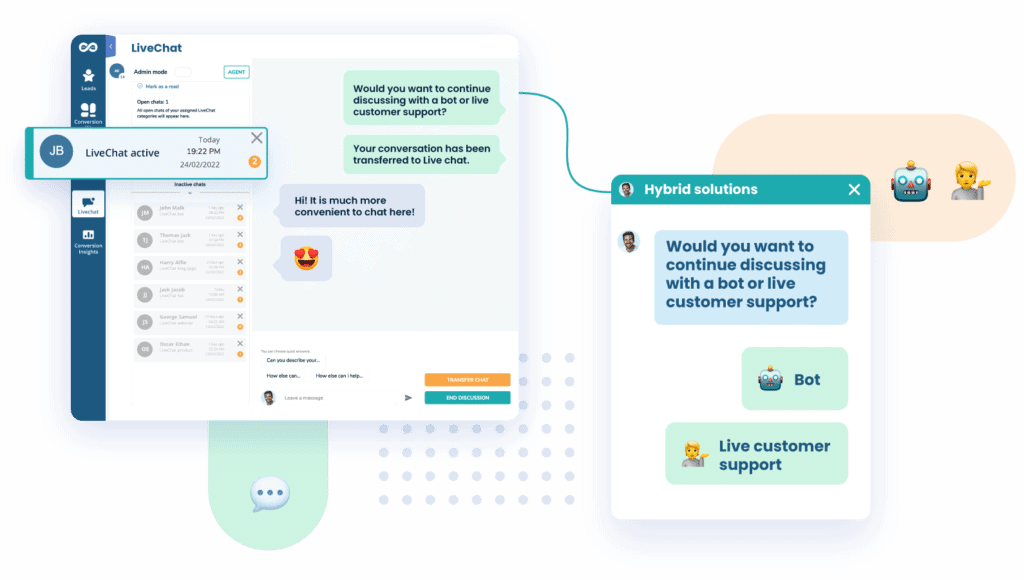 02
Hybridlösningar
Ge dina användare möjligheten till en automatiserad eller mänsklig upplevelse, och kvalificera besökarna innan de lämnar de automatiserade chattfunktionerna.
03
Teknisk perfektion
Tillagda verktyg saktar ofta ner din webbplats, så är det inte med Live Chat.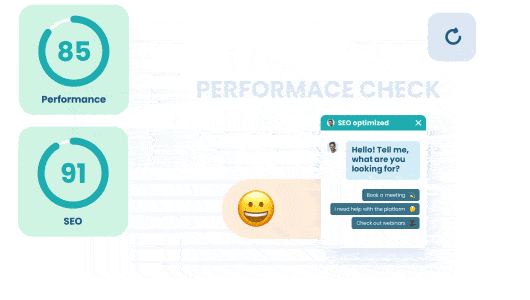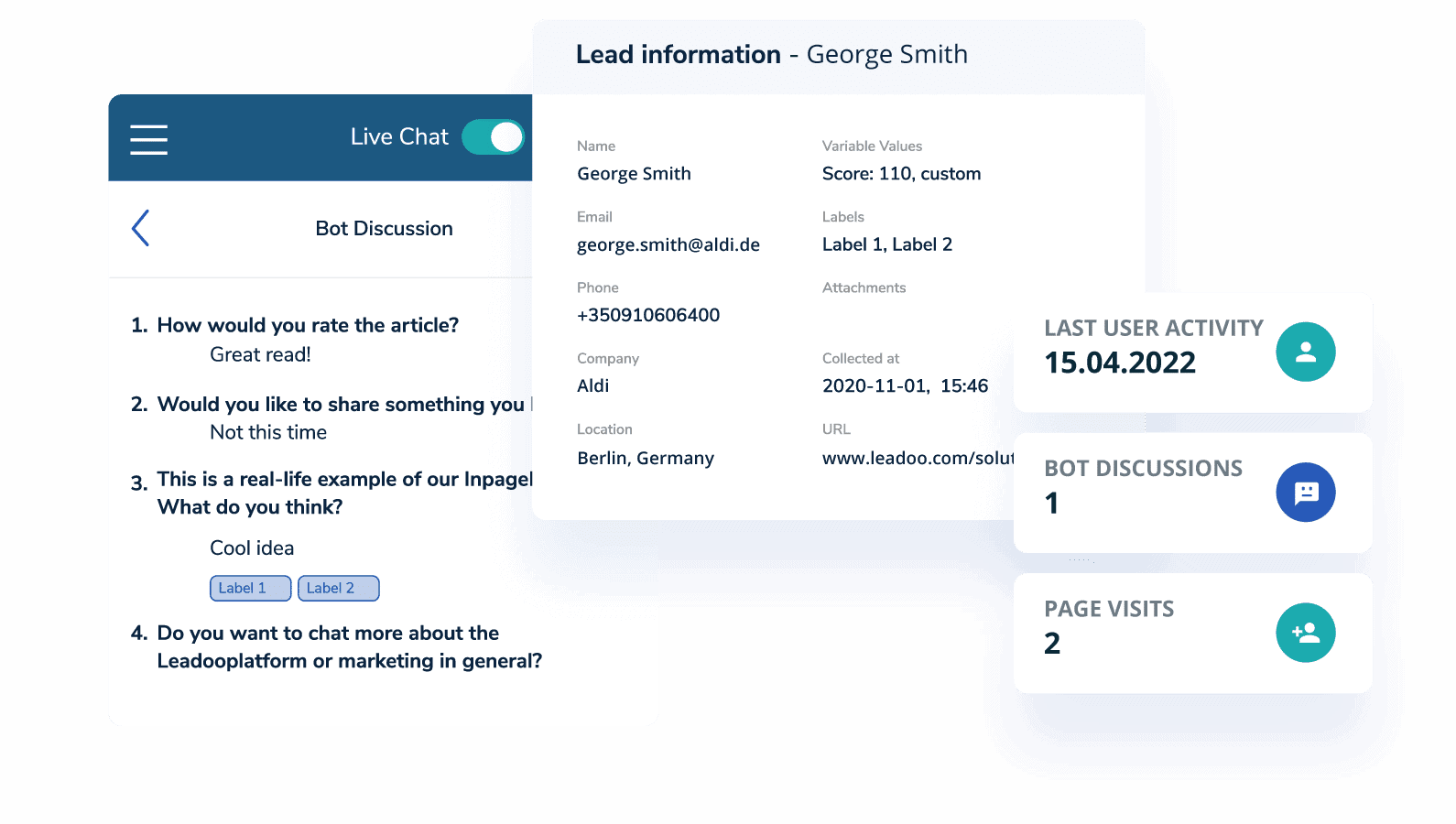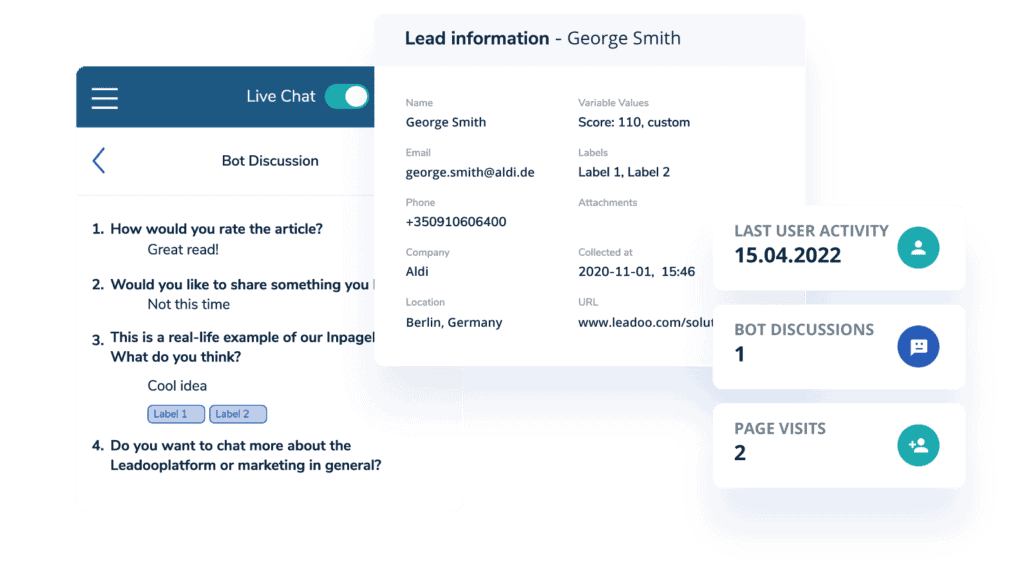 04
Outnyttjat försäljningstillfälle
Direct visitors to Live Chat to speak to your agents, who'll already be armed with the knowledge on the visitor they are assisting so they can easily identify potential upsells.

Hänvisa besökare till Live Chat för att prata med dina agenter, som redan har kunskap om besökaren de hjälper, så att de enkelt kan identifiera potentiella merförsäljningar.
Användningsområden
Du kan använda Live Chat för att hjälpa dina kunder, generera leads, merförsäljning och mycket mer.
Kundtjänst
Erbjud kunderna valet mellan automatiserade och mänskliga chattupplevelser och rikta de mer avancerade ärendena till dina agenter.
Leads och merförsäljning
Kvalificera potentiella kunder med den automatiska chattfunktionen och lämna sedan över till rätt team av agenter på Live Chat för att hjälpa eller sälja.