Whitepaper
Conversational Banners for display advertising
Spark a conversation with your target audience – outside of your website.
That's the dream, right? To be able to start meaningful, converting conversations with your ideal buyers, wherever they happen to be.
You can do that with Conversational Banners.
This guide explains you what Conversational Banners are, how do they work, what are the hard stats and benefits and the FAQs about them.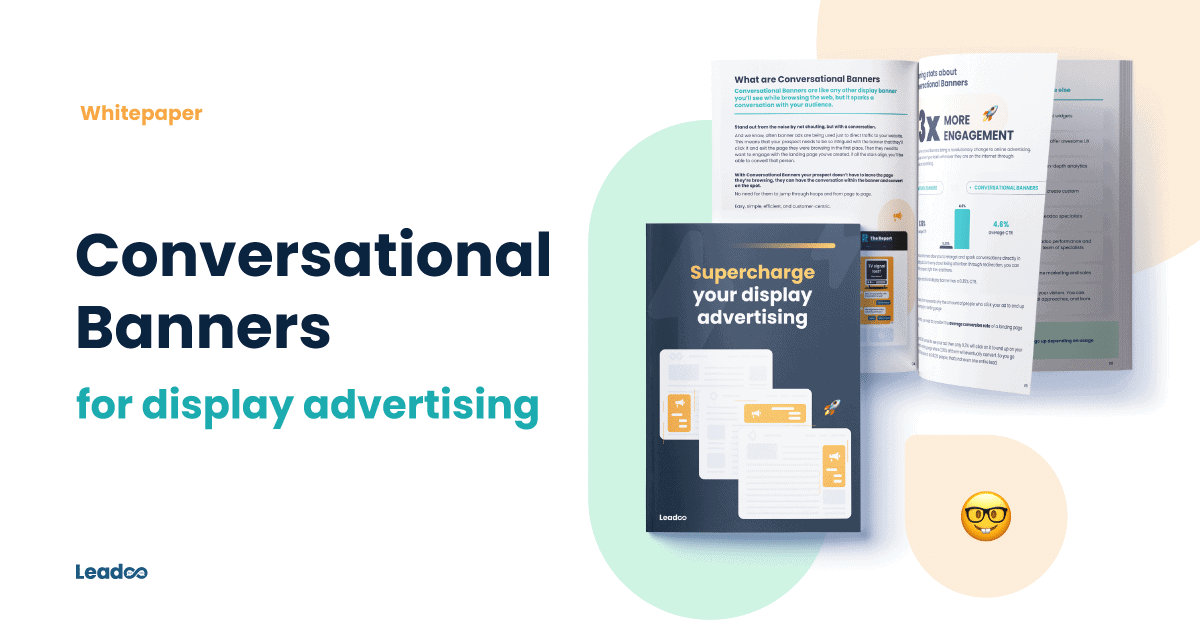 Conversational Banners for display advertising