Leadoo for tests and calculators
We have a solution for you, when you want to gamify experiences.
You can easily create fun and useful tests and calculators for your website visitors with Leadoo. Create top-notch NPS surveys, gamified culture tests for recruitment or price estimate calculators – everything in Leadoo.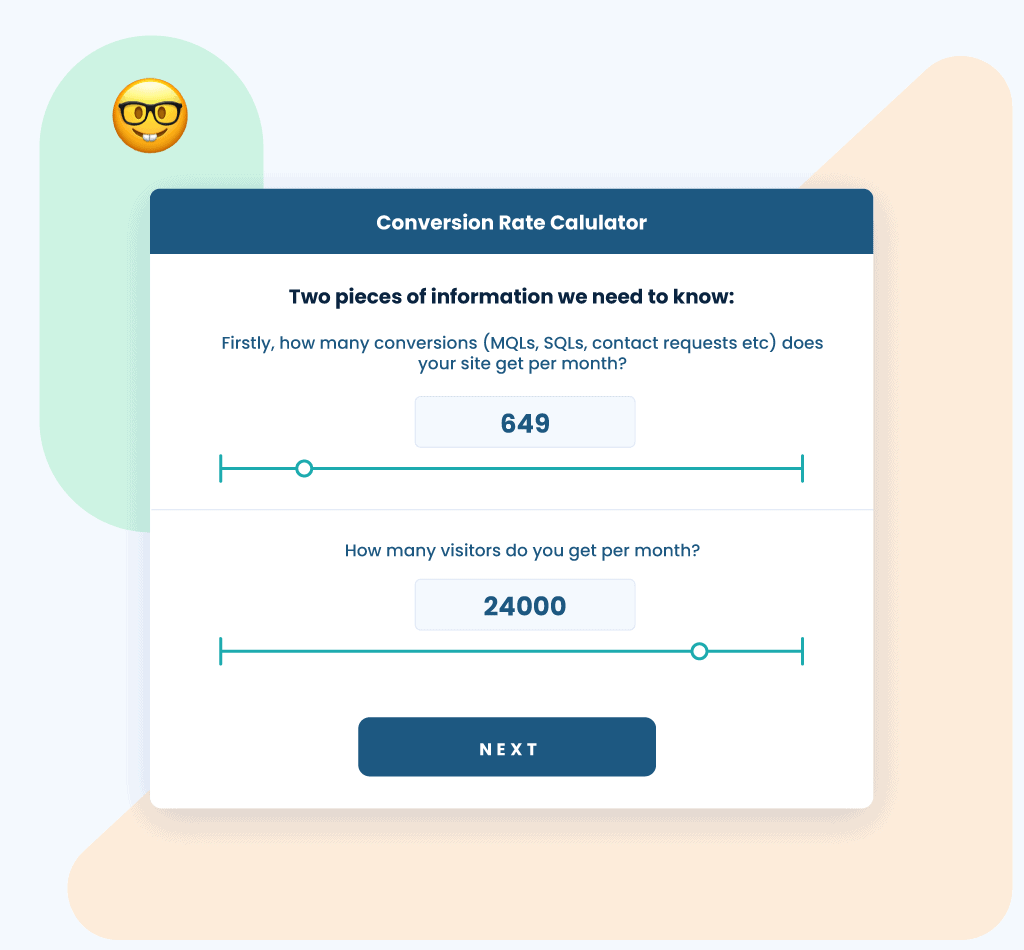 Tests
Bots make the best tests – use the AdvanceLogic calculator to calculate the score and provide immediate feedback, pass on to a Live Chat agent or notify someone internally via email when a particular test has been taken or a certain score obtained 🚀
This could also be used during the recruitment process to screen candidates and conduct personality and cultural fit tests. All bots are completely customisable, meaning we can help you to create a bot for any situation where testing might be needed.
Calculators
Whether you need to provide your potential customer with a quote based on their needs or see if a recruitment candidate would be a fit for your team, you can do it all with Leadoo.
Our advanced features allow you to create a calculator that will give your customer immense value and for you a very, very qualified lead.
Surveys
When you want to know how happy your customers (or employees!) are, you can create a quick survey with Leadoo. Versatile tools make it easy to create engaging survey that everyone will click through.
Survey data is provided in a simple format, so you can take immediate action based on the results.