Whitepaper
Fundamentals of Conversion Rate & CRO in marketing
This guide helps you realise new potential within your existing web traffic. Including practical tips and inspiration for getting better results from your website.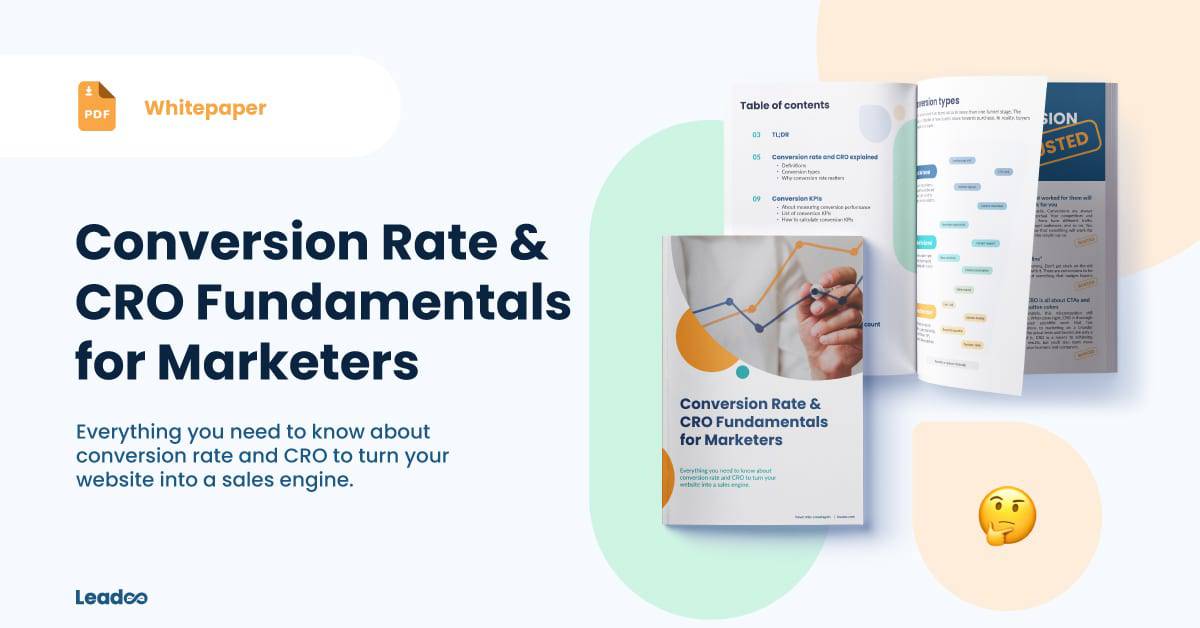 Get your results to new heights by conversion rate optimisation
CRO, conversion optimisation, conversion rate optimisation – a dear concept bears many names.
In the very core of conversion rate optimisation is just one thing: getting better results all the time.
In this guide we give you practical tips to start with CRO, how to do it efficiently and most importantly, why should you even care about the whole topic.
Every marketer needs to get on this side of marketing now.