Whitepaper
Lead Forensics vs Leadoo: A Comparison Guide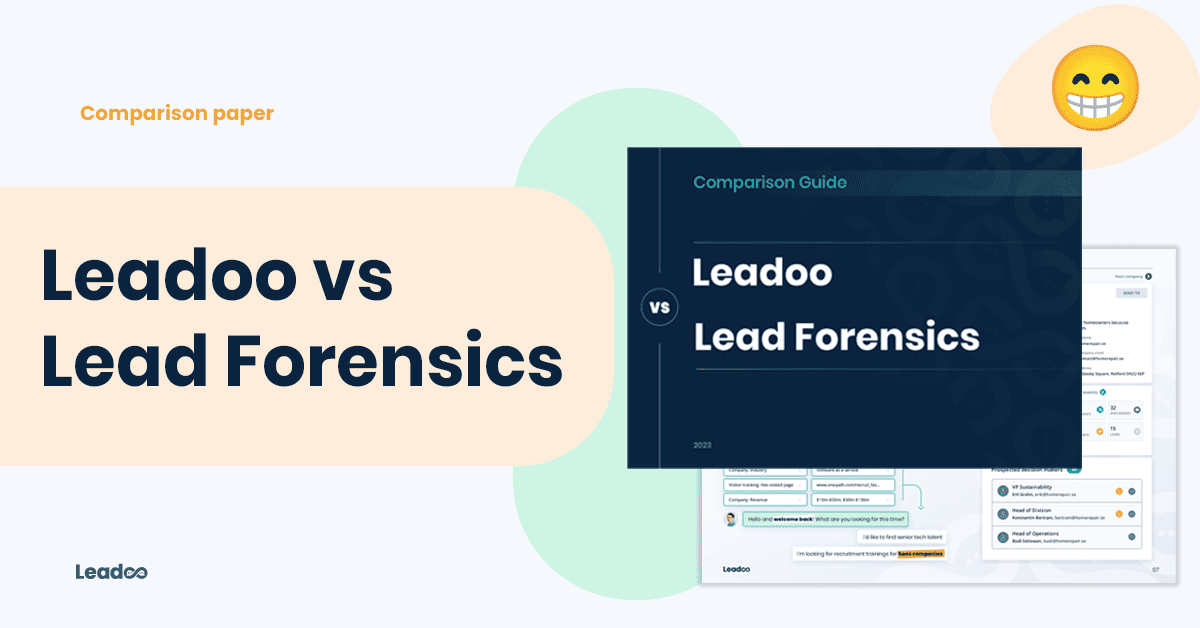 Comparing Lead Forensics Against Leadoo
Choosing the right product from multiple offerings can often prove to be a challenging and time-consuming endeavor.
To streamline the process, our goal is to equip you with all the information you need, enabling you to make an informed purchasing decision by effectively comparing Leadoo and Lead Forensics. So let's get started.
What is Lead Forensics?
Lead Forensics is a very established name in B2B website identification.
Leveraging IP tracking, Lead Forensics allows you to tap into who your website visitors are in a more in-depth fashion, capturing valuable insights such as traffic intent, name, location and contact details for key decision makers.
You'll have to read the guide for all the nuances of pricing, feature and review differences, but here's a quick breakdown.
Lead Forensics does not offer onsite tools or features beyond identifying companies and visitors from IP addresses.
What is Leadoo?
Leadoo is an end-to-end conversion platform.
Leadoo offers a more comprehensive wheelhouse of tools than Lead Forensics. If you want the full comparison, read the guide that we've prepped (it's packed full of comparisons!)
How do they differ?
Lead Forensics focus primarily on the identification of web visitors, giving you insights into who's visiting your website and what their intent is.
Leadoo expands on this by offering web identification as a small part of the core product. As you can see below, traffic identification is only a small part of what we do.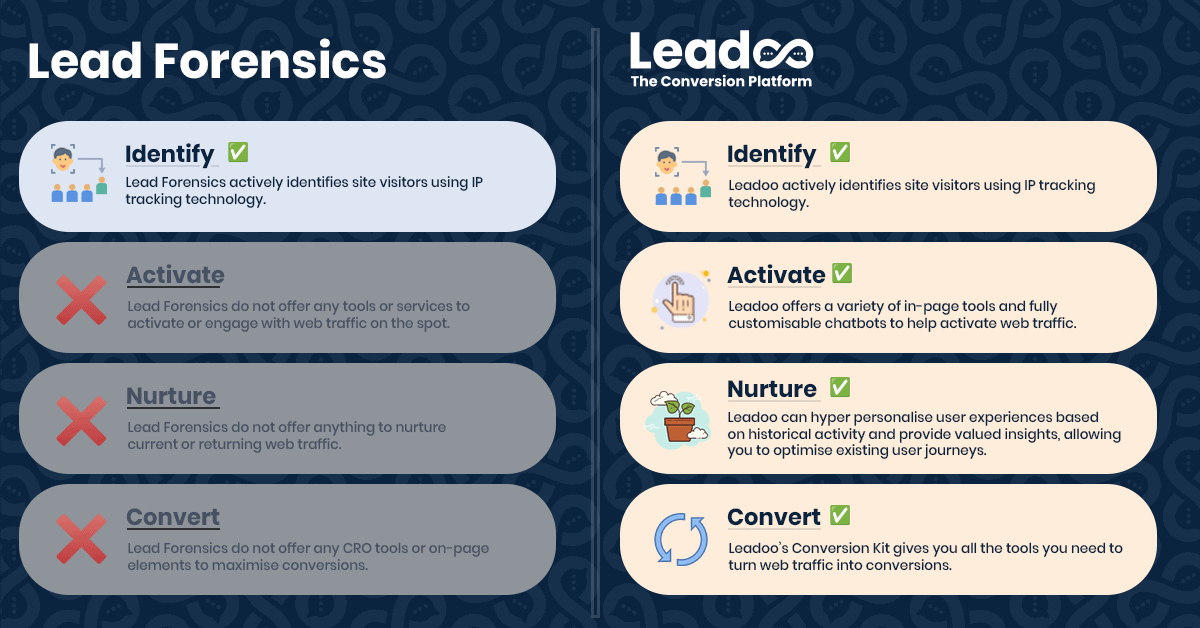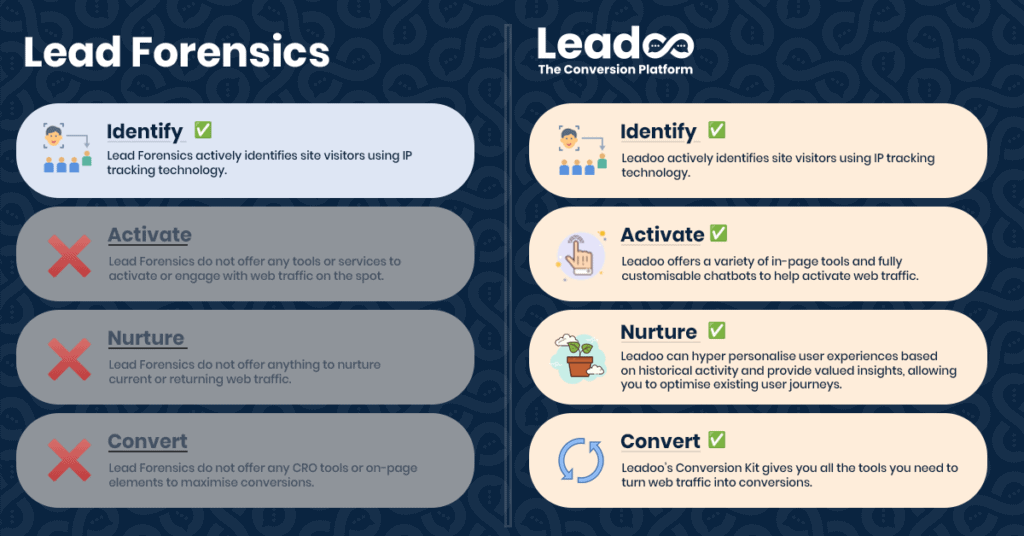 We've developed an in-depth, free downloadable cheat-sheet which outlines the core differences between Leadoo and Lead Forensics. The primary aim of this guide isn't to hard sell you, but rather to give you all the information you need to buy confidently. 💙
Download Lead Forensics vs Leadoo: Full Comparison