Whitepaper
Leadoo vs Hubspot comparison
Marketing technology landscape is vast and there are a lot of companies offering similar-looking solutions.
We put together a comparison on how Leadoo and Hubspot differ from one another and which works best in what kind of a situation.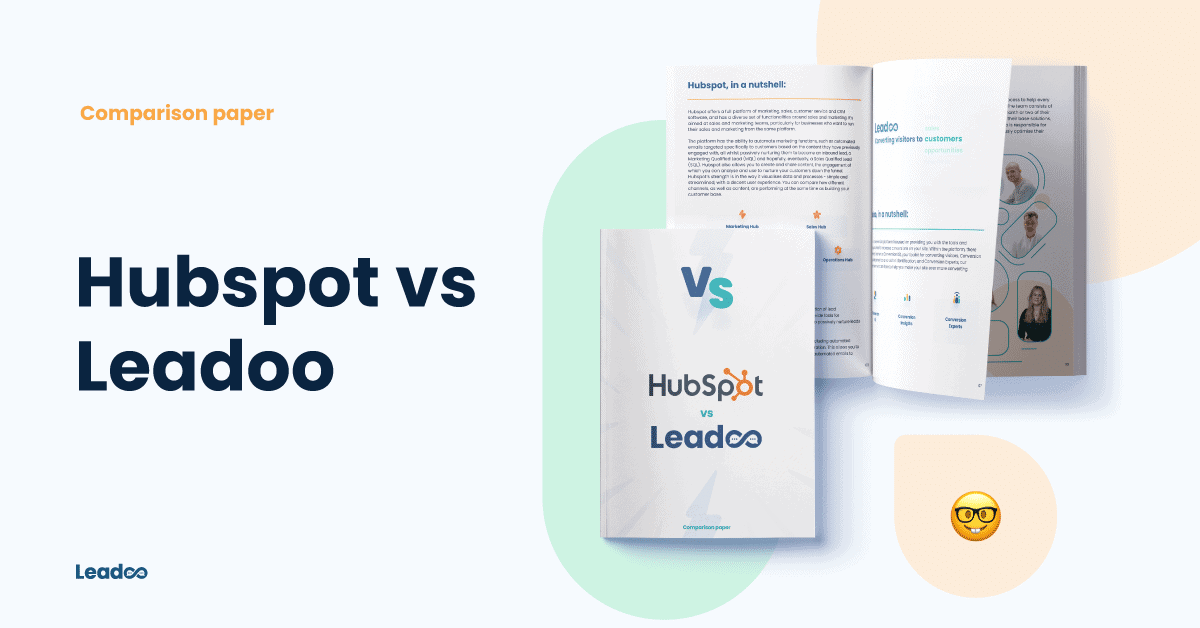 Comparison of conversion platform vs marketing automation pioneer
When trying to choose the best software to go with, it's easy to go with something very known. Familiarity brings feelings of safety and certainty. We understand.
We compiled a comparison between Leadoo, a conversion platform, and Hubspot, a marketing automation pioneer. The goal of this comparison is to help you understand which platform would suit your needs, goals, and budget the best.
You can expect to find pricing comparisons, platform comparisons, and going deeper into who benefits from the platform.