Whitepaper
Recruitment in the UK: Top 5 challenges recruiters face in 2023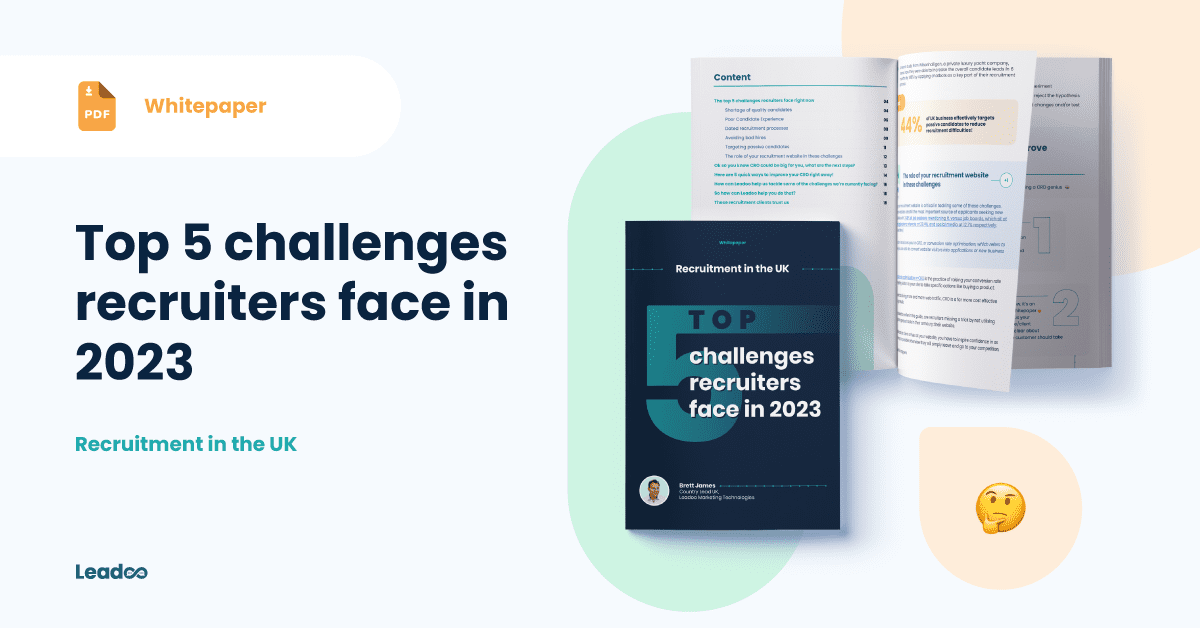 Top 5 challenges recruiters face in 2023
Recruitment in the UK has faced significant challenges in the last few years; not least the competition in the recruitment agency sector, the lack of quality and qualified candidates, and the work from home movement.
So how do you, as a recruiter, stay ahead of the competition?
Brett James, Country Lead for the UK here at Leadoo Marketing Technologies, takes a look at the top 5 (plus one) challenges recruiters face in 2023 and the action you can take to ensure you continue to win in the market.
Get more client and candidate leads now!