Research study
Whitepaper
The Conversion Crunch: 800
We collected conversion data from 810 companies in 17 industry categories. This report presents the data together with comments, key insights, and pro tips for getting started and succeeding with improving conversions.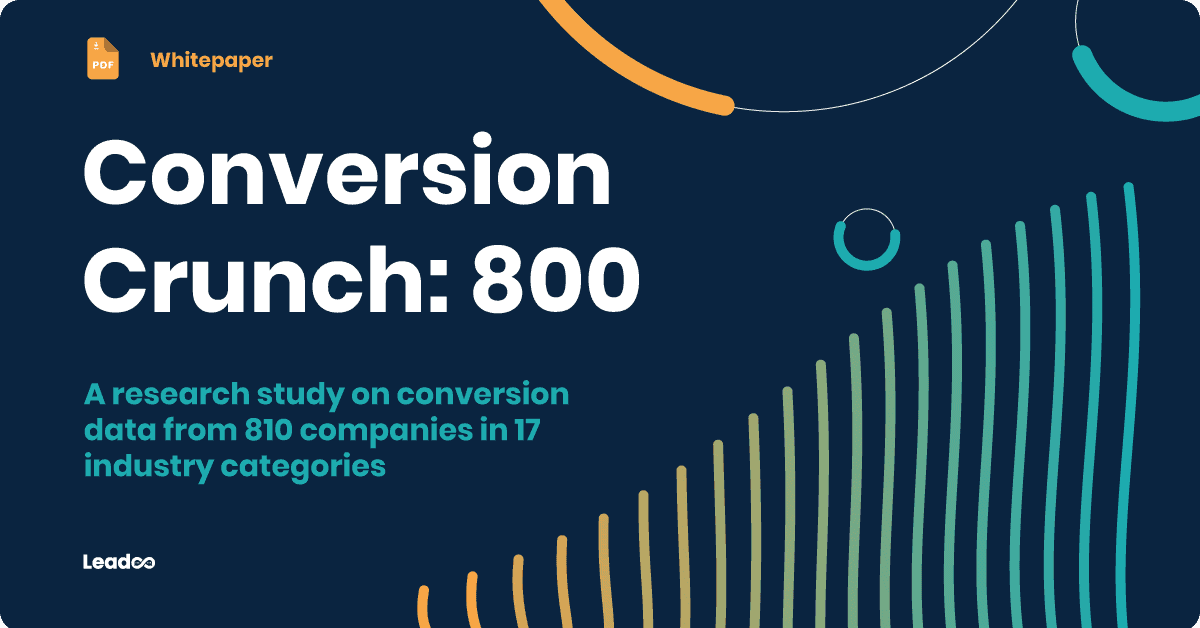 The widest contemporary study on conversion data across a range of industries
A study on over 800 businesses and their website conversion data.
You can use this data to benchmark your conversions, read about ways to improve your conversion rate, and how you can make the most of the visitors coming to your site.
Includes:
The basics of lead generation
Shifts in online business
Lead conversion tech landscape
Conversion Crunch: 800

Data summary
Conversion rates
Key conversion insights
The 100-5-1 rule

Conversion benchmarks by industry with commentary
How to increase web conversions

Define the business case & targets
3 quick wins
Adding proper conversion tools on your website
Optimise your performance

Closing words & about Leadoo
Get more client and candidate leads now!