Whitepaper
The Top 5 challenges Education and Training faces in the UK: 2023
The post Covid-19 scene in the education and training sector is awash with some significant challenges. Not least for the marketer, trying to find their way in this bustling sector among a very noisy competitive space. From GDPR & Data Compliance, to increased pricing of online advertising, your marketing department is set to face several challenges in 2023.
In this white paper, we will explore how your website can actually help you to tackle the seven challenges we have laid out. With budgets tightening, but more challenges arising, there's no better time to look at what you can optimise from within your reach – without breaking the bank on ad spending.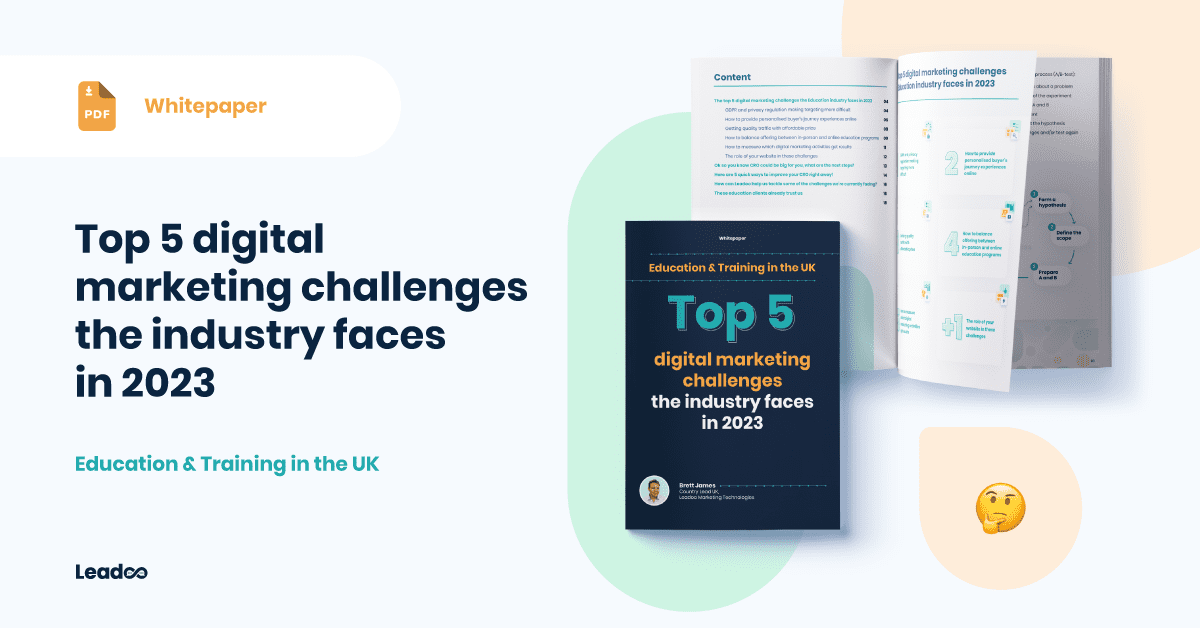 The Top 5 challenges Education and Training faces in the UK: 2023
Education in the UK has faced significant challenges in the last few years; not least the increased competition in the sector, and the move to hybrid or e-learning by many of those within the industry.
So how do you, as an education and training business, stay ahead of the competition?
Brett James, Country Lead for the UK here at Leadoo Marketing Technologies, takes a look at the top 5 (plus one) challenges people just like you face in 2023 and the action you can take to ensure you continue to win in your market.
Get more business leads now!