Why use labels?
You can use labels for many different things. Most commonly labels are used with Integrations and lead notifications. You can determine that leads that have a certain label will be sent to a specific email or integration.
Labels can also be used to analyze bot performance and lead counts.
From Leadoo bot analytics you can see 10 of the most chosen labels across all bots. And on Leads page you can filter all leads and see how many ie. Sales leads you've gotten through Leadoo vs recruitment leads.
How to name label groups and labels
Label groups name should answer to the question "What are the labels used for".
For example: If labels determine what type of lead has been left to the bot -> Label groups name would be: Lead type
Then the labels would be ie. Sales, Recruitment, Customer service, Guide download
How to add a label
On general bot settings:
1. Hover your mouse over Conversion Kit and select General Bot settings.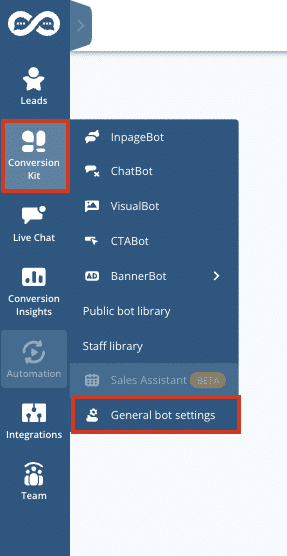 2. Click Labels from the left hand side menu and the "+Add New"
After that you can start creating Labels.
Name your Label Group
Click "Create first" to create label*
After adding labels, remember to save the label group
*You don't need to add anything to the Integration value, if the labels aren't used for integration. If they're used for integration, you can ask help from your Leadoo Customer Success Manager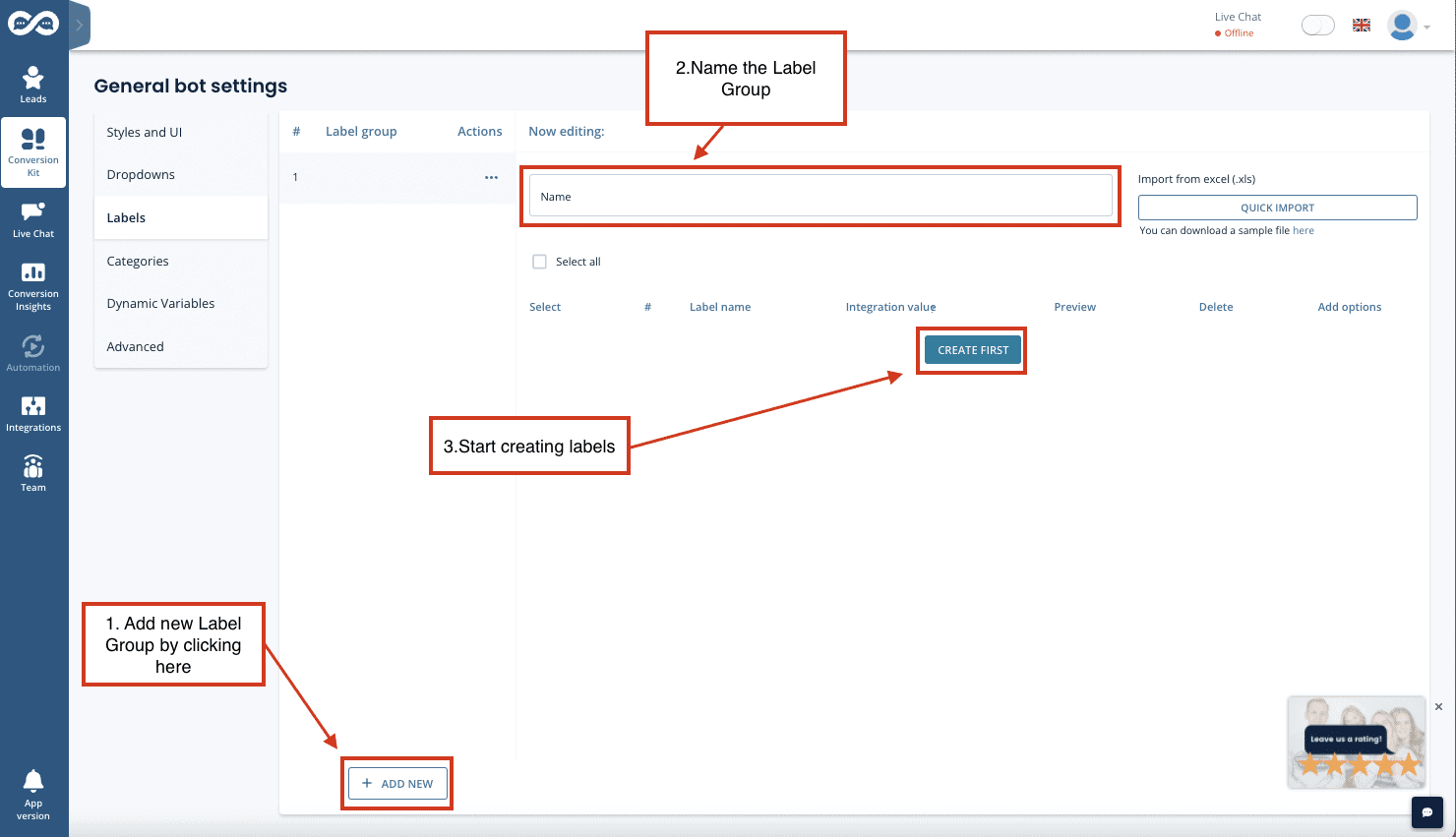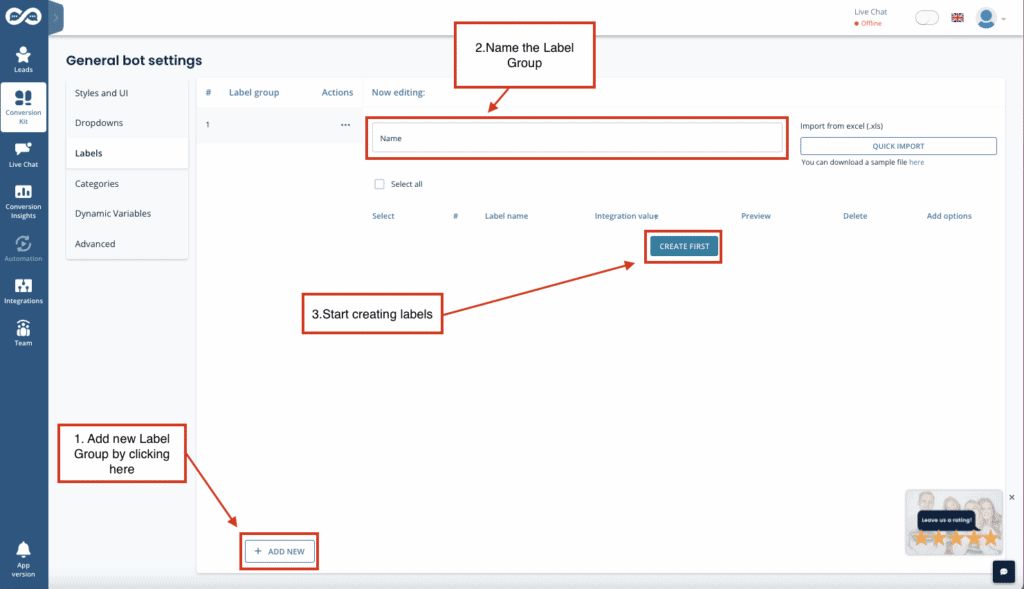 On bot builder: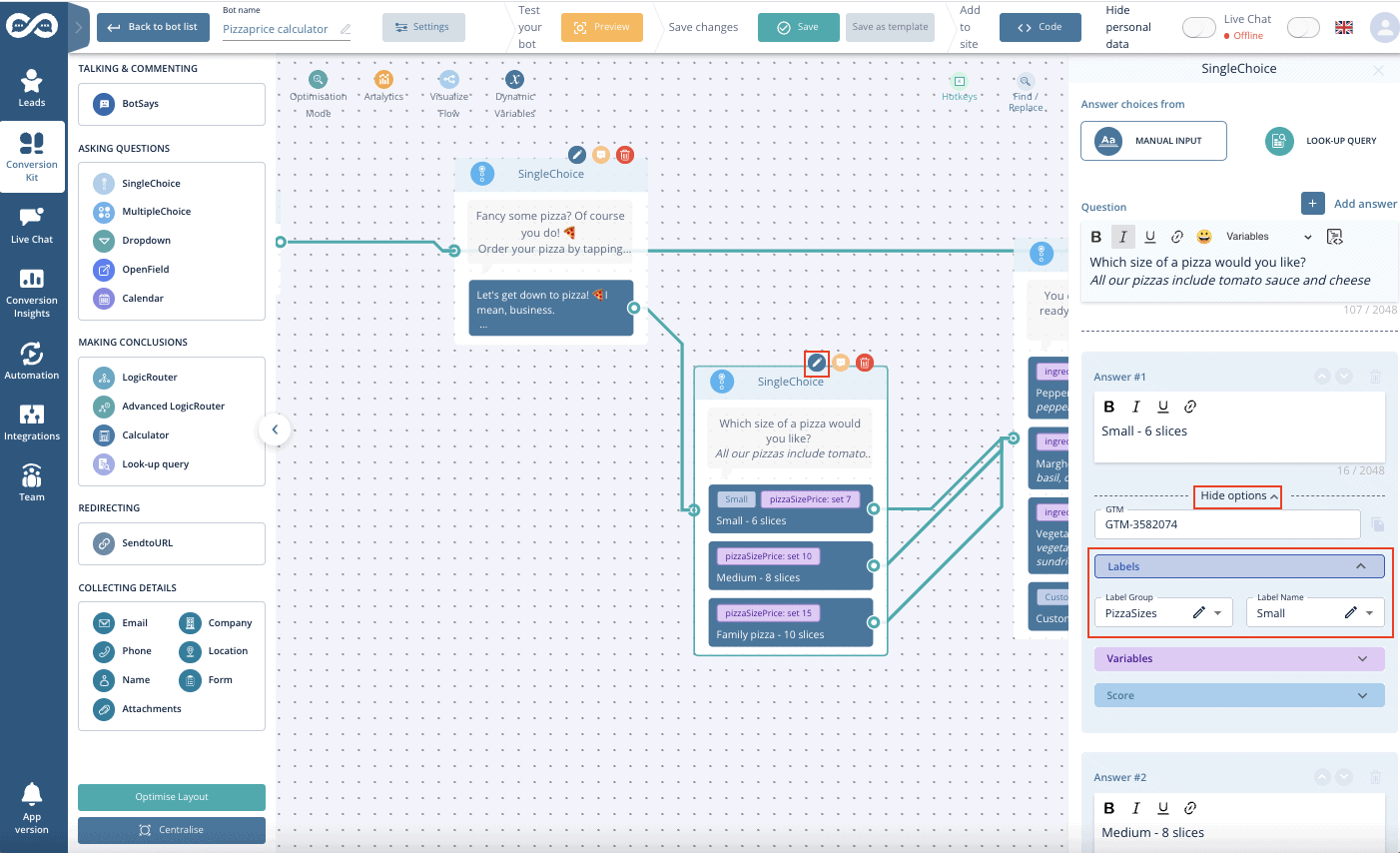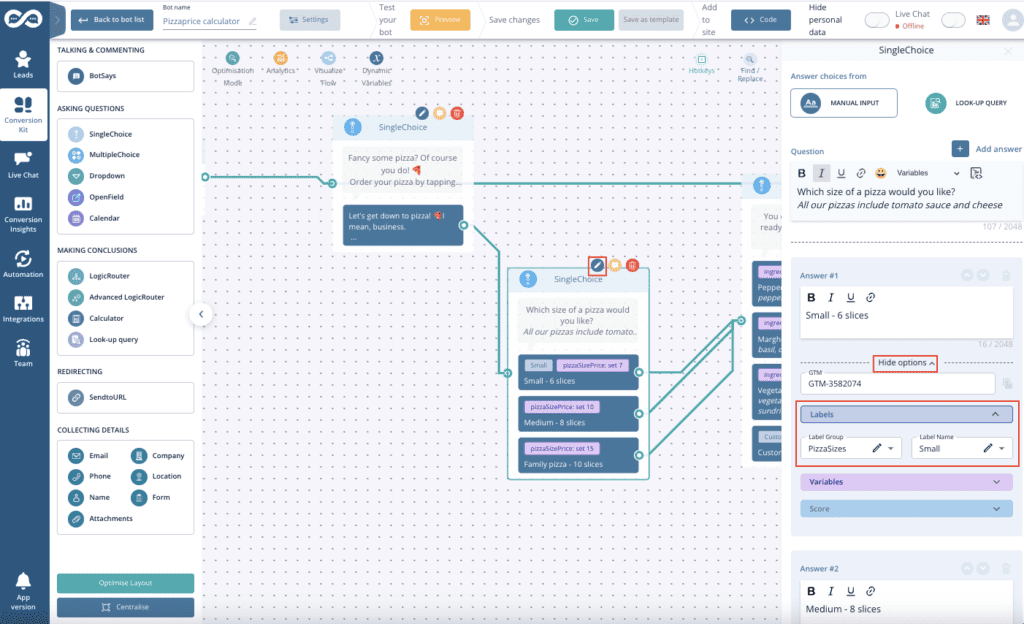 Double click the node to edit it.
Under the option you want to add a label to click 'Show options' then labels
Click the edit button or '+Create new' to create your label group
Click the edit button or '+Create new' to create your new label
Where to add labels on the bot
Add labels to the node that determines where the lead is sent.
Ie. The first question is "How can I help you"
Options are: I want a quote / I want to download a guide / I want to work for you
Second question on the quote "Where are you from?"
Options are: Europe / North America
You'd add the "Sales – Europe" label to the Europe answer if you want different lead recipients to quotes from Europe and North America.
If all quotes would be handled by the same lead recipients you could add "Sales" label to the "I want a quote" answer.
Questions?
Contact your Customer Success Manager at Leadoo at [email protected]