Leadoo for
Education and Training
Increase the number of quality learners applying to your courses
Leadoo can help you to:
Guide visitors to the relevant courses based on their needs and preferences and previous interactions
Differentiate from other providers by providing a gold standard user experience
Understand your visitors and take action to increase conversions
Increase the number of quality learners applying to courses by 30-70%


Up your Education and Training business with Leadoo
Complete set of candidate experience and website conversion tools from in-content widgets to calculators, tests and chatbots.
0% cookies and 100% GDPR compliant but still in-depth insights on your candidates & website visitors.
Superlight tools that are quick to load and thus offer awesome UX on all devices and no hit on your website SEO.
Connect Leadoo seamlessly with Talent Management platform and CRM.
Built-in scoring system to qualify your candidates and inbound leads.
We help and train YOU to get better at online candidate experience and inbound marketing.
01
Automate responses to questions
Reduce congestion in your teams' inbox by automating responses to frequently asked questions, or by guiding the visitor to the relevant page on your website. If the visitor has something outside the scope of the conversation, forward it directly to the right person, every time.
Always be available for your stakeholders, including via LiveChat
Determine the level of detail passed onto your sales team – and use this info to automatically score and qualify potential candidates
Optimised for desktop and mobile, meaning your visitors can access in whatever way suits them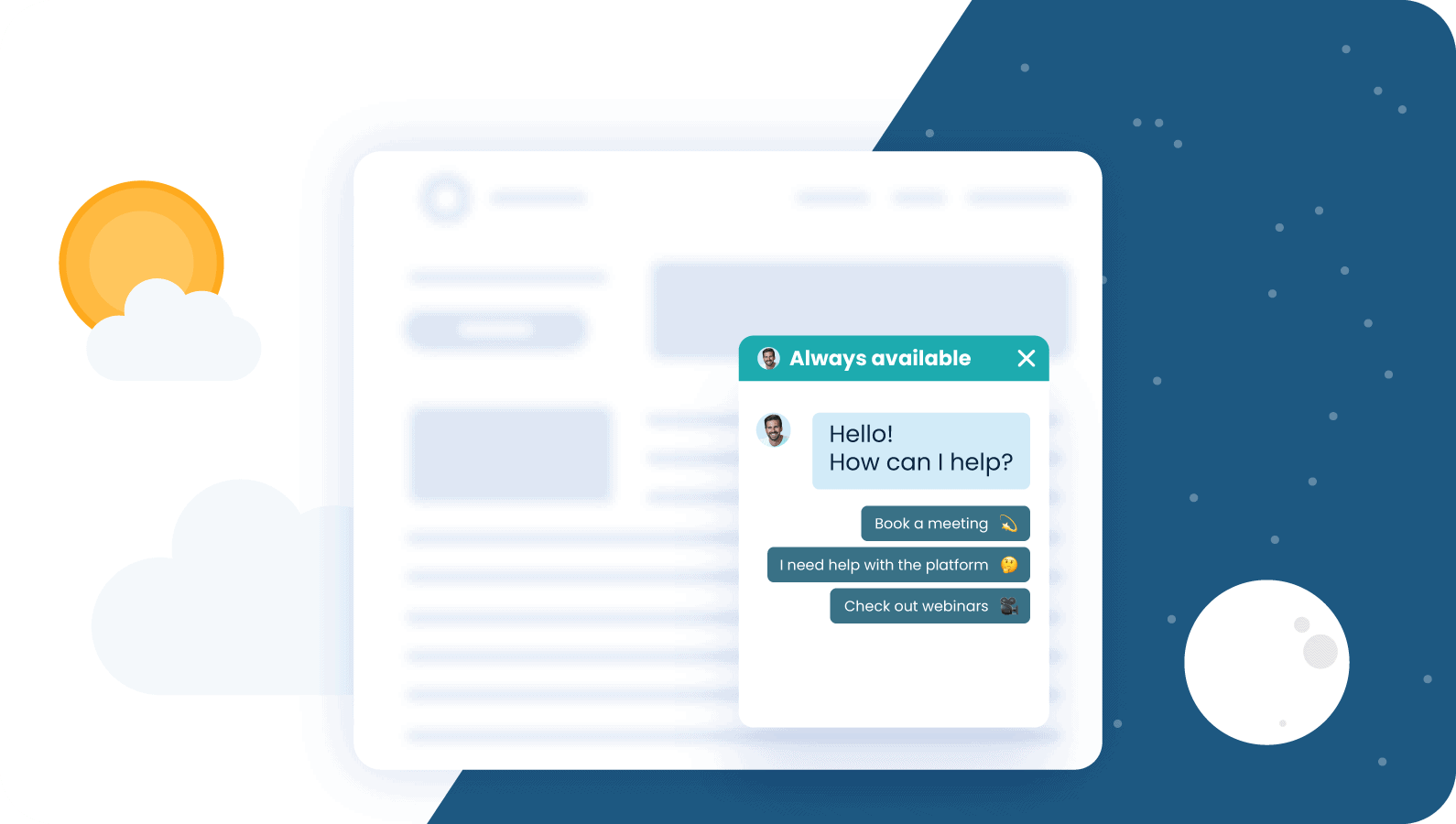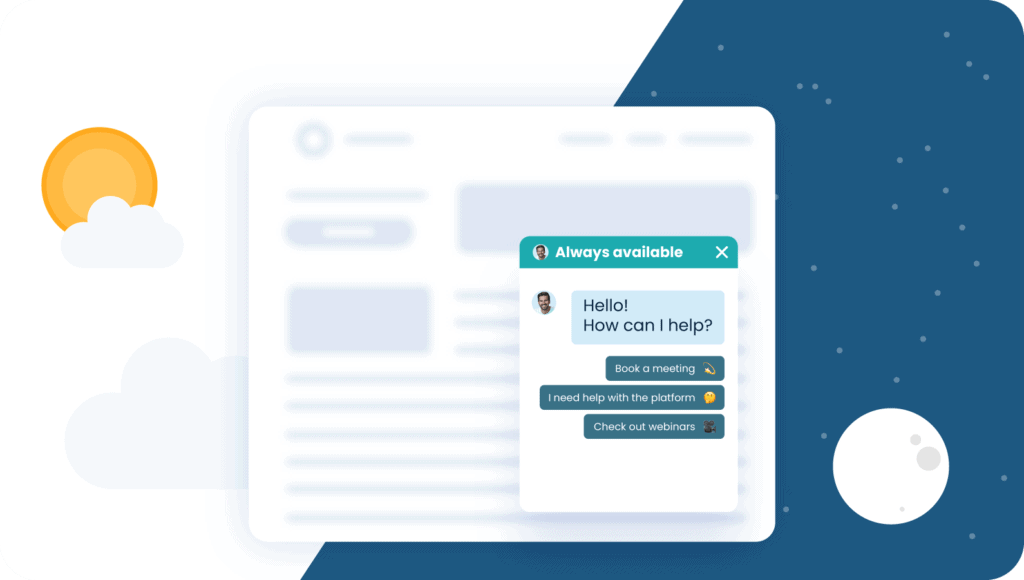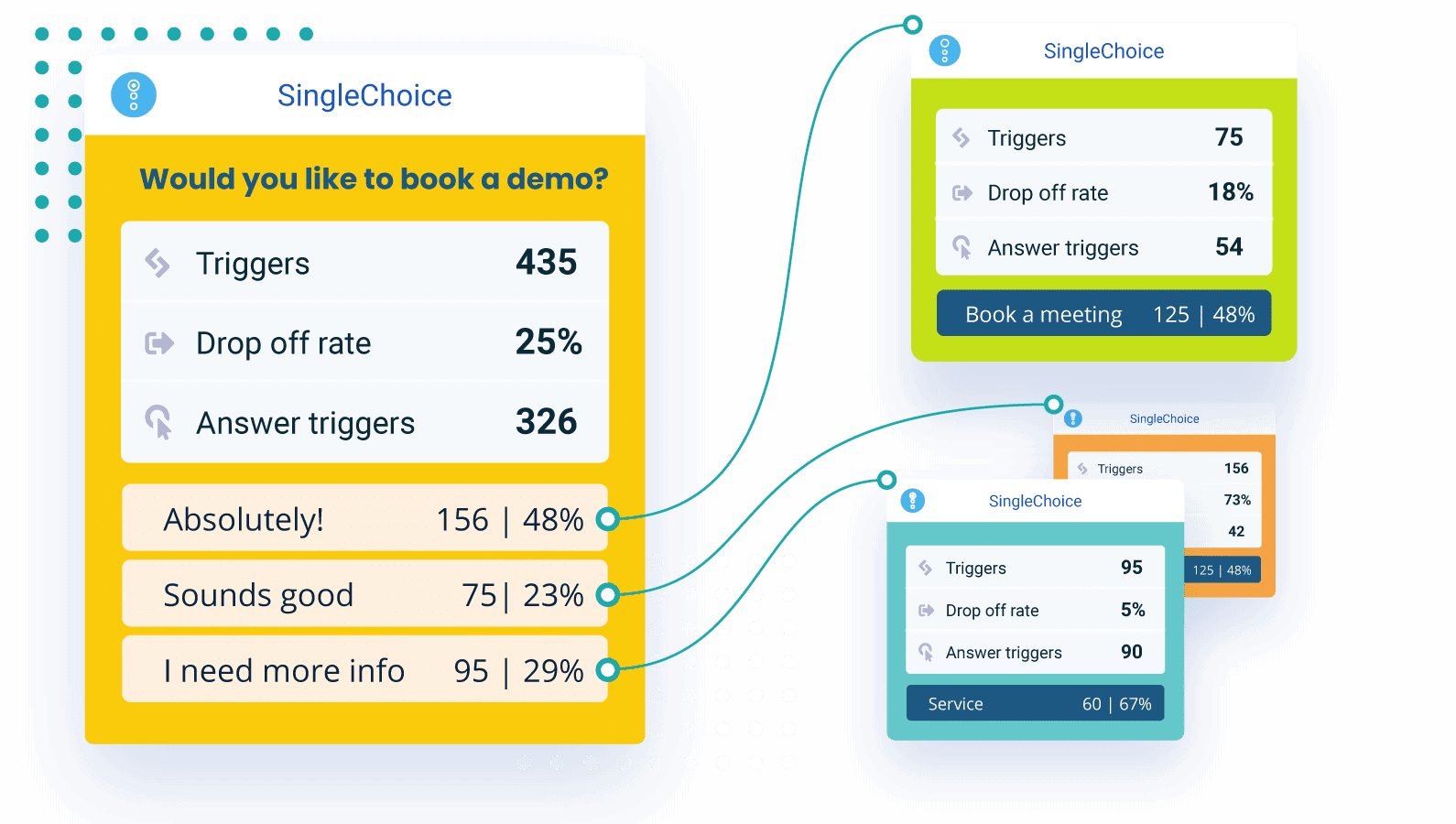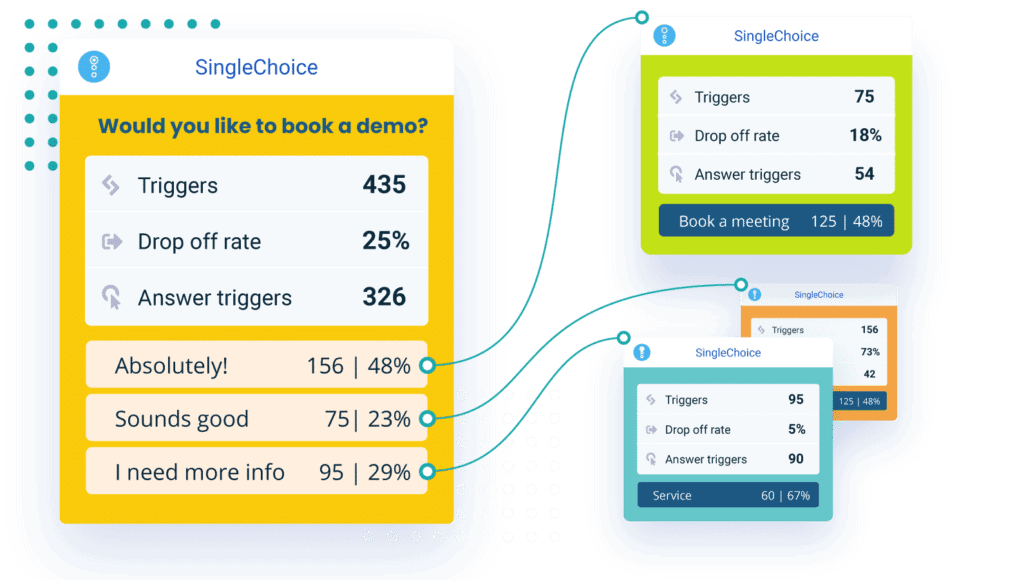 02
In the right place, at the right time – for every visitor
Interactive conversion tools help your website visitors, from passive prospective learners to those already studying with you. Offer information about applying for courses, entry requirements, provide pricing quotes and more.
Interactive elements across your site to activate passive visitors and increase the number of applicants to your courses
Pre-registration tests and quizzes to allow you to score, qualify and categorise applicants
Automatically answer FAQs about courses, content and pricing
03
Stand out from the crowd by providing a gold standard user experience
Leadoo's tools are pretty special – activating passive traffic that you'd otherwise miss out on. Part of that is providing the best experience for your web visitors as is possible, helping you stand out from the crowd, and most importantly, increasing the number of leads you get from your site.
World-leading interactive tools and elements to activate and engage passive users
Understand the needs of your visitors holistically
Lean on our Conversion Experts – here just for you, to provide expert guidance and support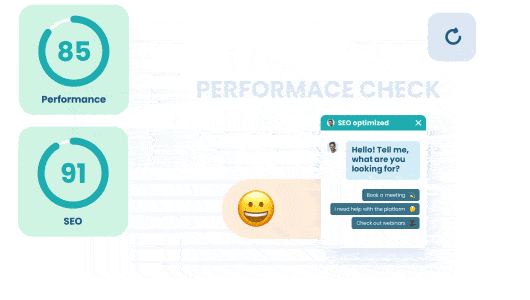 Get our Education and Training Industry whitepaper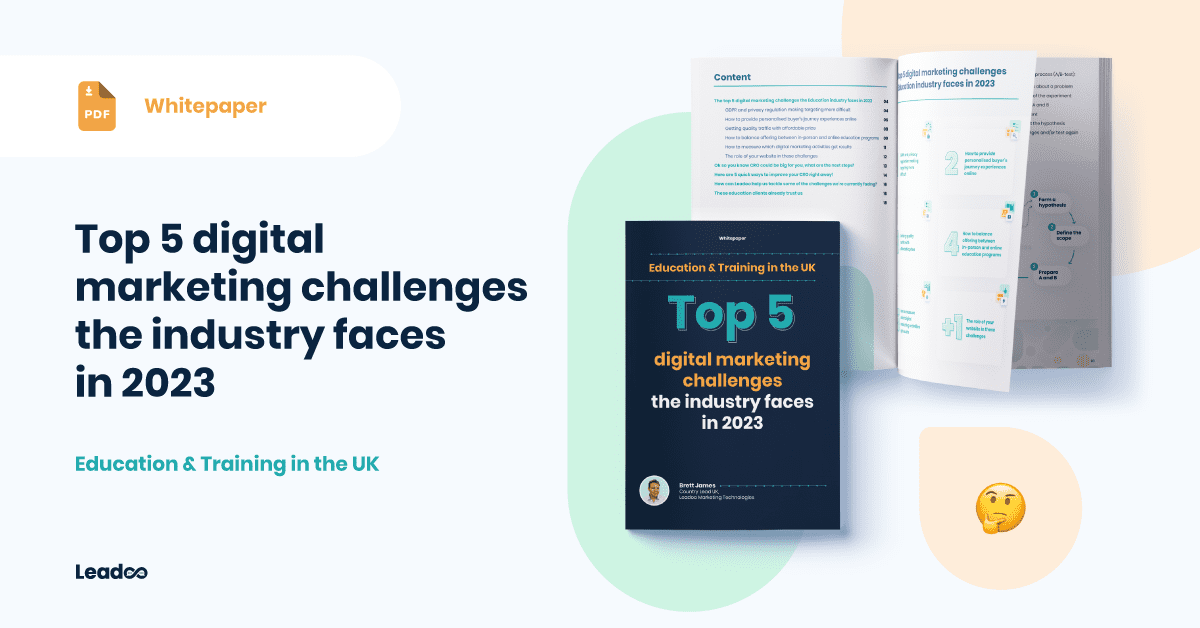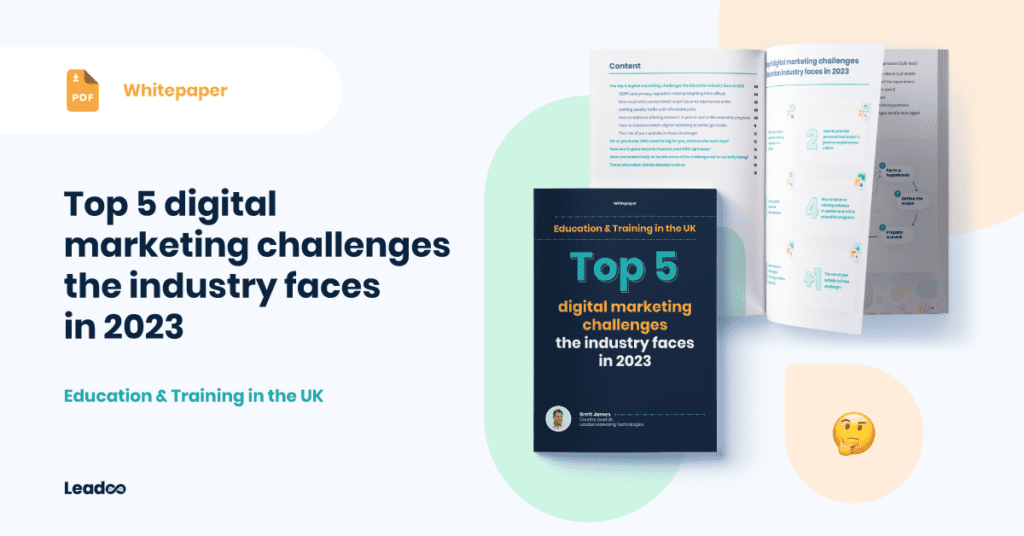 What tools have other Education and Training Companies picked?
ChatBot
Available on every page, ChatBot can provide lead generation opportunities across your site to ensure your sales team have a healthy pipeline.
InpageBot
Capture potential candidates and guide them to leave an application to widen your candidate pool with ChatBot.
VisualBot
Direct customers to the right products, qualify their needs and pass them onto the relevant support team where necessary.