Why you, marketer, will love Leadoo 😍
(Hint; we'll make your life a lot easier)


Up your marketing results and convert more with Leadoo
Complete set of conversion tools from in-content widgets to calculators, tests and chatbots.
0% cookies and 100% GDPR compliant but still in-depth analytics and insights on your website visitors.
Superlight tools that are quick to load and thus offer awesome UX and no hit on your website SEO.
Integrates into your existing tech stack, such as CRM or marketing automation system.
A unique combination of tools, insights, and Leadoo specialists to help you out.
Personalise website experiences to offer a better experience for visitors – and more conversion to you.
01
Up 'em conversions
Leadoo's Conversion Kit is your go-to for everything and anything you need to increase your conversions. Our tools allow you to spark a conversation anywhere on your site – always in the right place, at the right time.
See a 30-70% increase in your website conversions
Personalise website experience for your visitors
Grow your first-party data bank
No coding skills required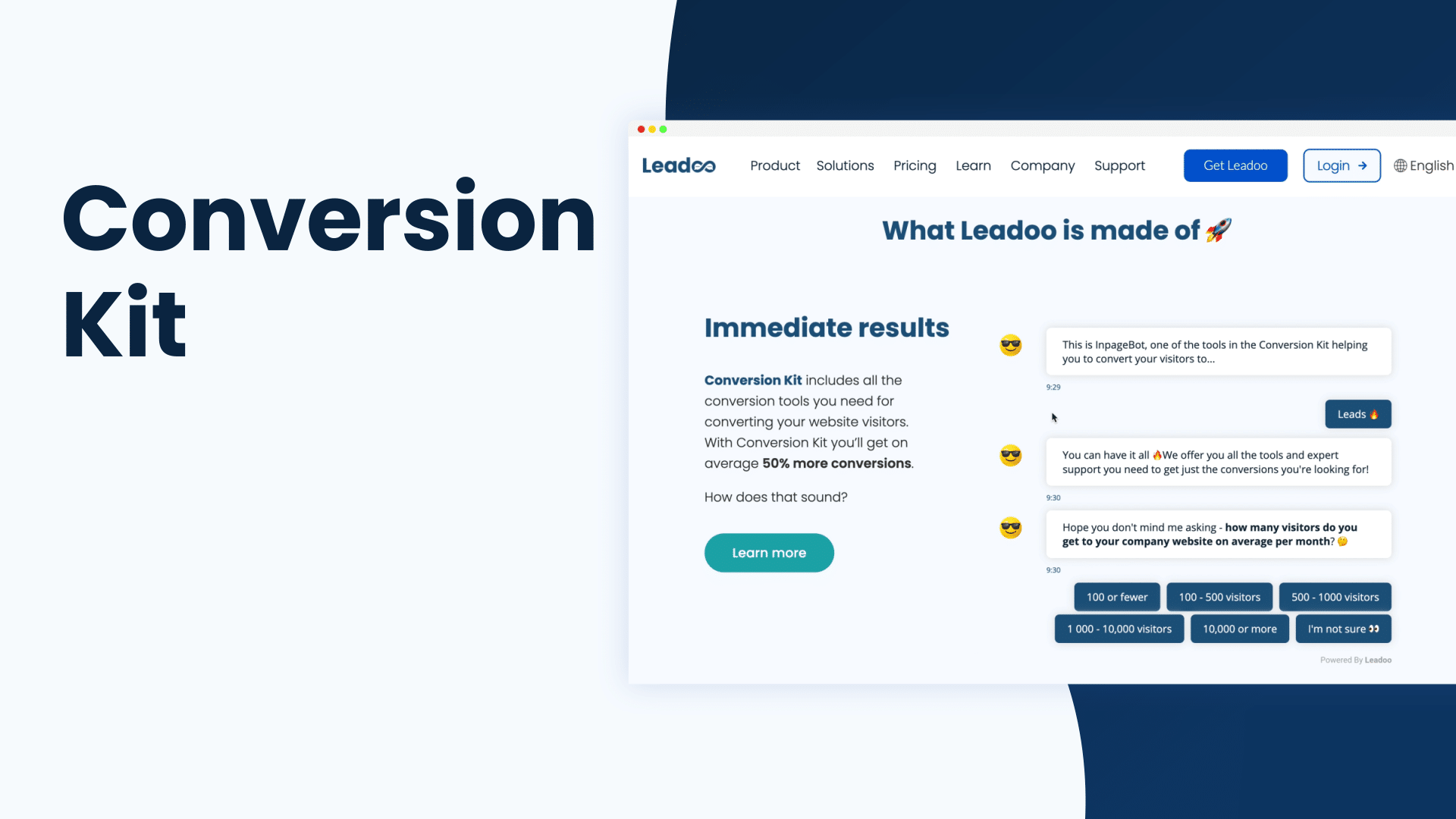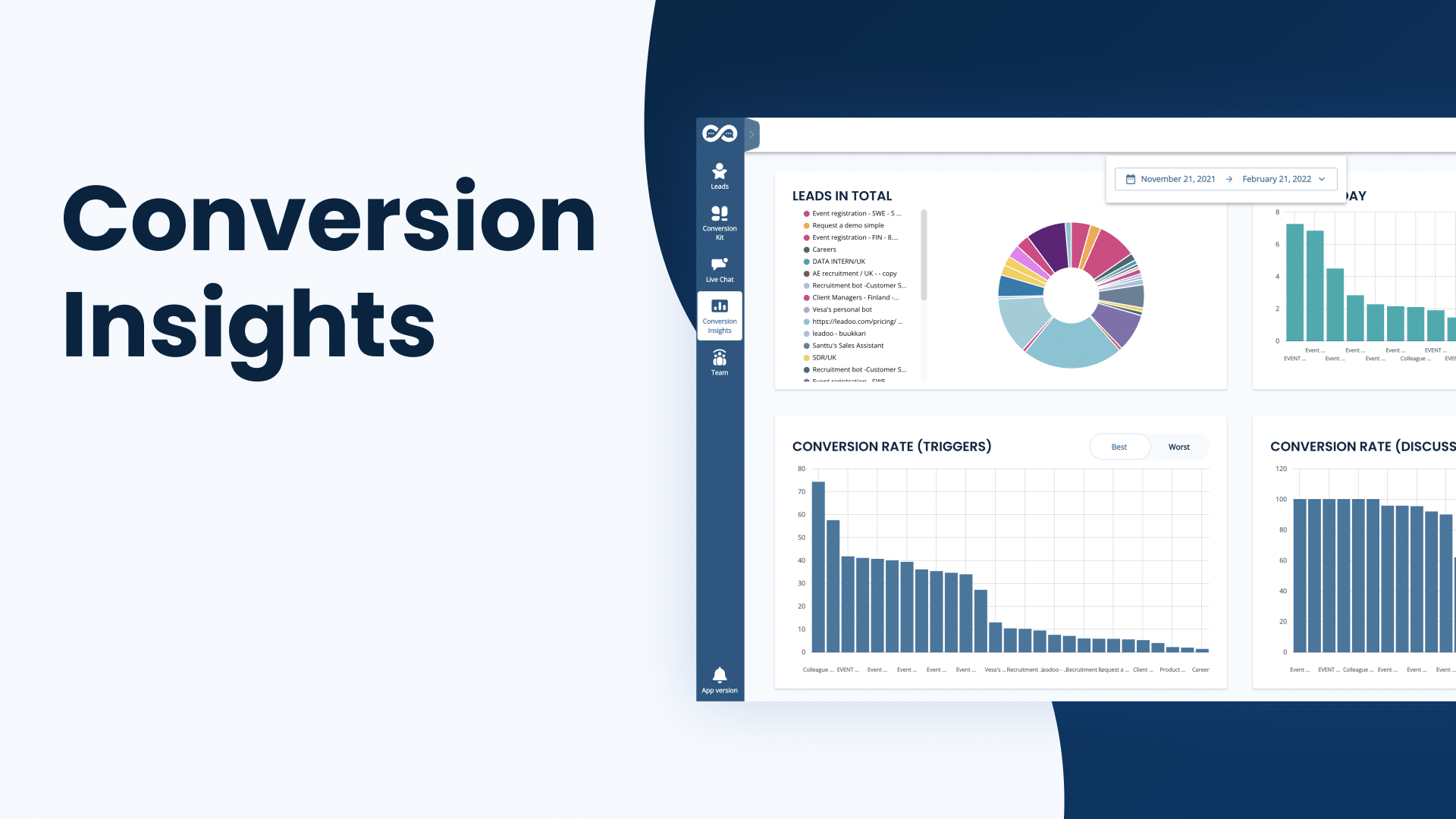 02
What makes 'em tick
Conversion Insights is your secret weapon for all the data you need to make smarter marketing decisions. See your lead data, identify visitors, optimise each tool with conversation-level analysis, track visitors' interactions across your site, and monitor conversions – all from one user-friendly interface.
Identifying visitors, companies, and their needs
In-depth analytics of buying funnel and how visitors behave
Make proactive changes to up conversions
03
Attribution made easy
We're done trying to guess what campaign influenced which deal, right?
This is why we have Campaign Insights and Source Insights. You'll be able to attribute all your marketing efforts with ease. From cohort-level figures and conversion journey views to individual visualised conversion journeys with every single touchpoint.
Unbiased conversion attribution
Filter the view to match your needs
Cohort-level to individual buyer's journeys

A seamless and safe addition to your stack
Leadoo integrates with any CRM system that has an API. This means you'll get the information flowing seamlessly, giving you time to focus on the more important stuff.
We also provide you with an opportunity to have a 2-way integration between your system and Leadoo, so you can get a true 360° view into your activities, and utilise the data to its fullest potential.
With us, you don't need to worry about your website slowing down – we've made sure our solutions are one of the lightest on the market so that they don't have an impact on your page speed at all.
Privacy regulations have also been taken into account, of course. You can be rest assured that Leadoo solutions are 100% GDPR-compliant, end-to-end secured, and your data is safely stored within the EU.