Why marketers love Leadoo 😍
(Mainly 'cos we make their lives a whole lot easier)
We've been helping marketers achieve their conversion goals for quite some time now. How do we do it, you ask? Fair question. Check it out.👇
Up your website conversions by 30-70% by implementing Conversion Kit on your site
Keep your sales up to date about what's happening on your website
Understand which marketing activities get you the best results with Conversion Insights
You are not alone. Our experts help you get running in no time and continuously help optimise your performance


Up your marketing results and convert more with Leadoo
Complete set of conversion tools from in-content widgets to calculators, tests and chatbots.
0% cookies and 100% GDPR compliant but still in-depth analytics and insights on your website visitors.
Superlight tools that are quick to load and thus offer awesome UX and no hit on your website SEO.
A unique combination of tools, insights and Leadoo specialists to help you out.
Personalise website experiences to offer better experience for visitors – and more conversion to you
01
Conversion Kit
Leadoo's Conversion Kit is your go-to for everything and anything you need to increase your conversions. Our tools allow you to spark a conversation anywhere on your site – always in the right place, at the right time.
30-70% increase in conversions
Personalise your website experience
Alert your sales whenever something interesting happens on your website
No coding skills required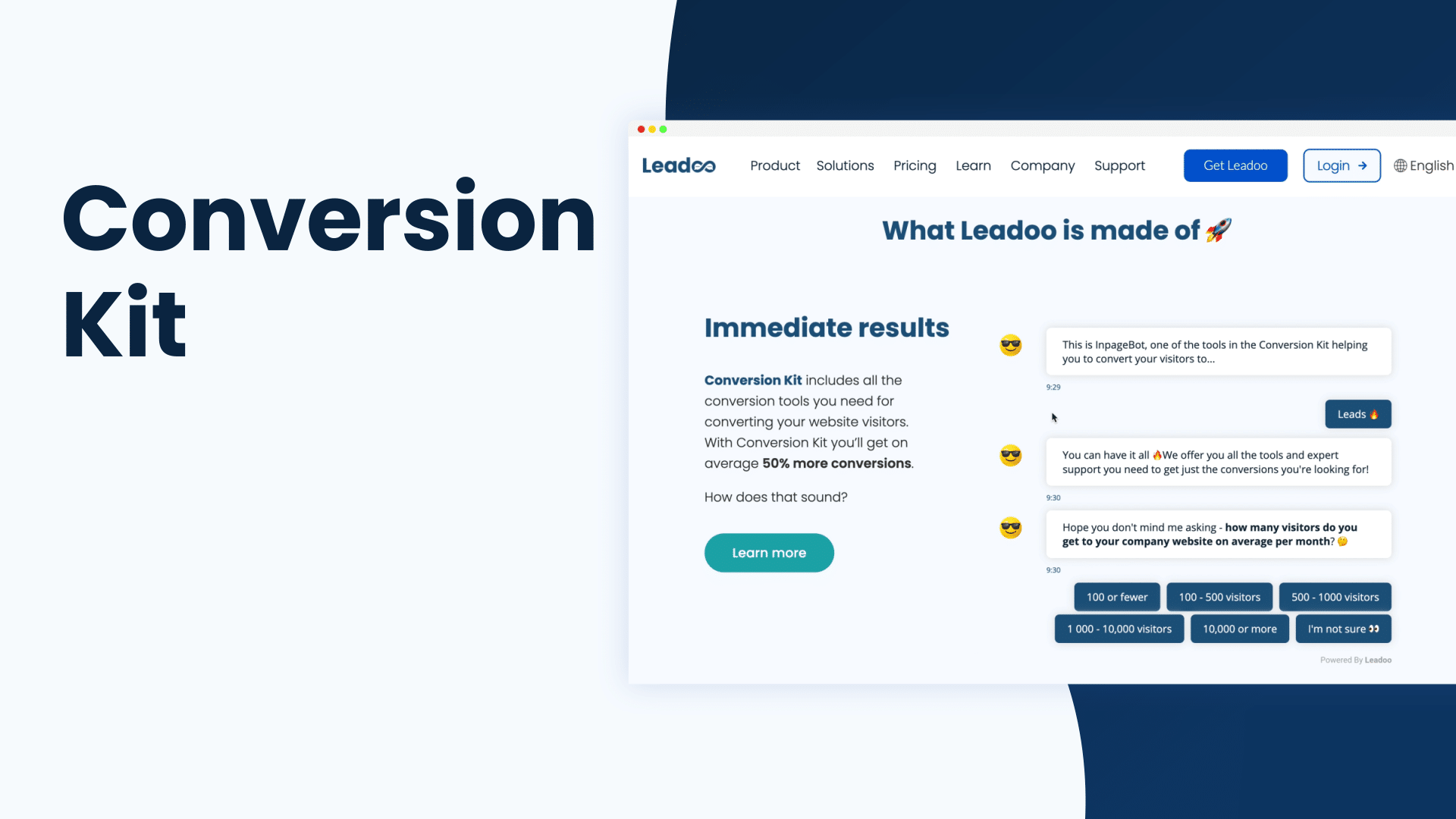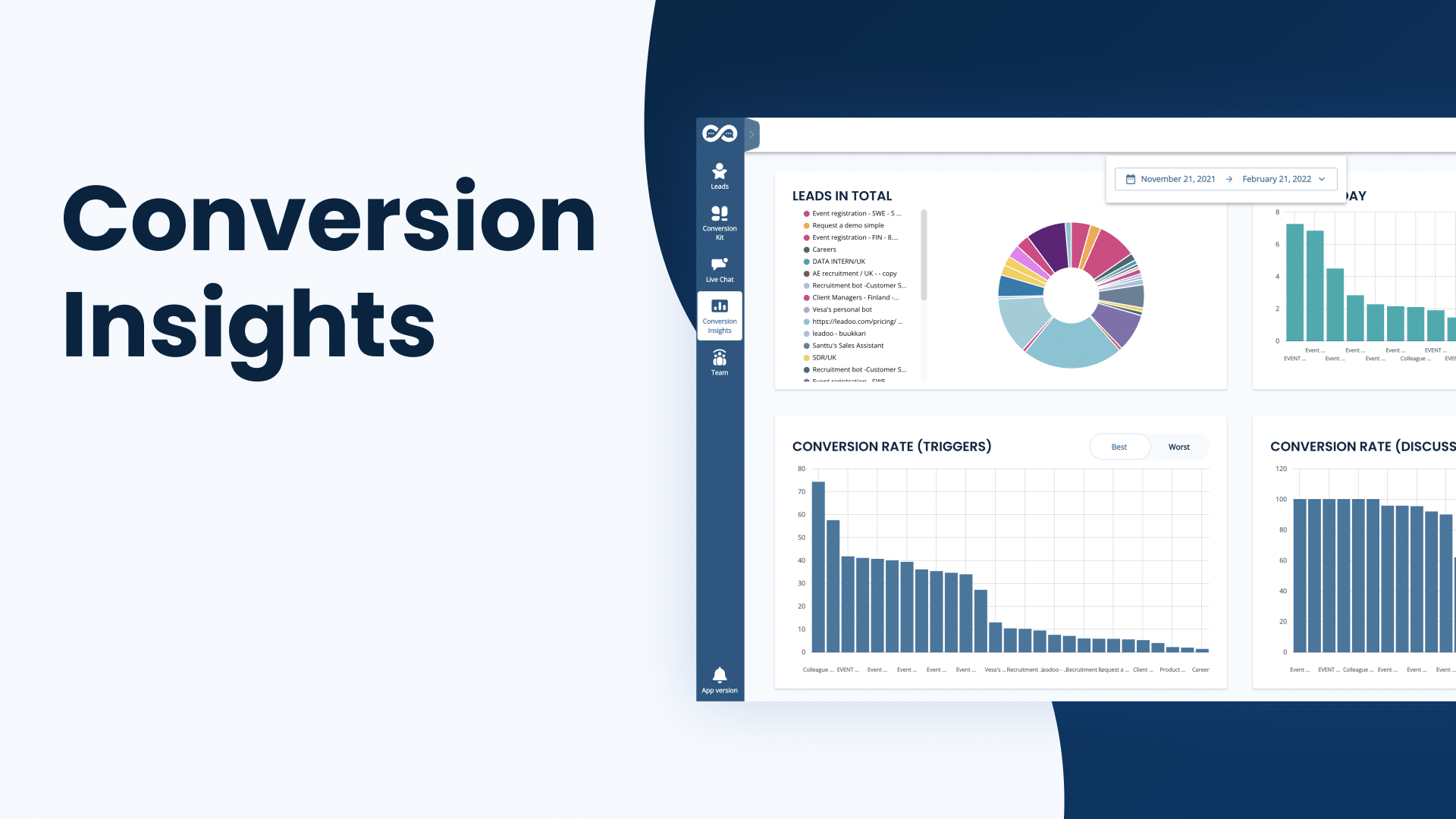 02
Conversion Insights
Conversion Insights is your secret weapon for all the data you need to make smarter marketing decisions. See your lead data, identify visitors, optimise each tool with conversation-level analysis, track visitors' interactions across your site, and monitor conversions – all from one user-friendly interface.
Identifying visitors, companies and their needs
In-depth analytics of buying funnel and how visitors behave
Make proactive changes to up conversions
03
Conversion Experts
Technology doesn't produce results on its own. It requires a human touch to make it work. Our in-house conversion experts will provide a world class onboarding and activation of your website conversion tools.
Thereafter you will experience ongoing performance optimisation to ultimately turn your website into your best performing sales channel.
Initial bespoke solutions built by our experts
Full training on the platform and metrics
Regular optimisation sessions to continuously improve your results