Leadoo is built for one purpose:
Better. Conversion. Rates.
We've been helping marketers like you to step up your conversion game and exceed your targets.
From conversations – to conversions – to long term customers – all with Leadoo.
Request a demo through our most effective tool the InpageBot and we'll show you how you can exceed your targets! 👉🏼
Conversion Kit
Ever wondered how to create those brilliant, engaging interactions for your website? Look no further, the Conversion Kit has everything you need to achieve your conversion goals.
With our tools you'll have on average 50% more conversions from your existing website traffic.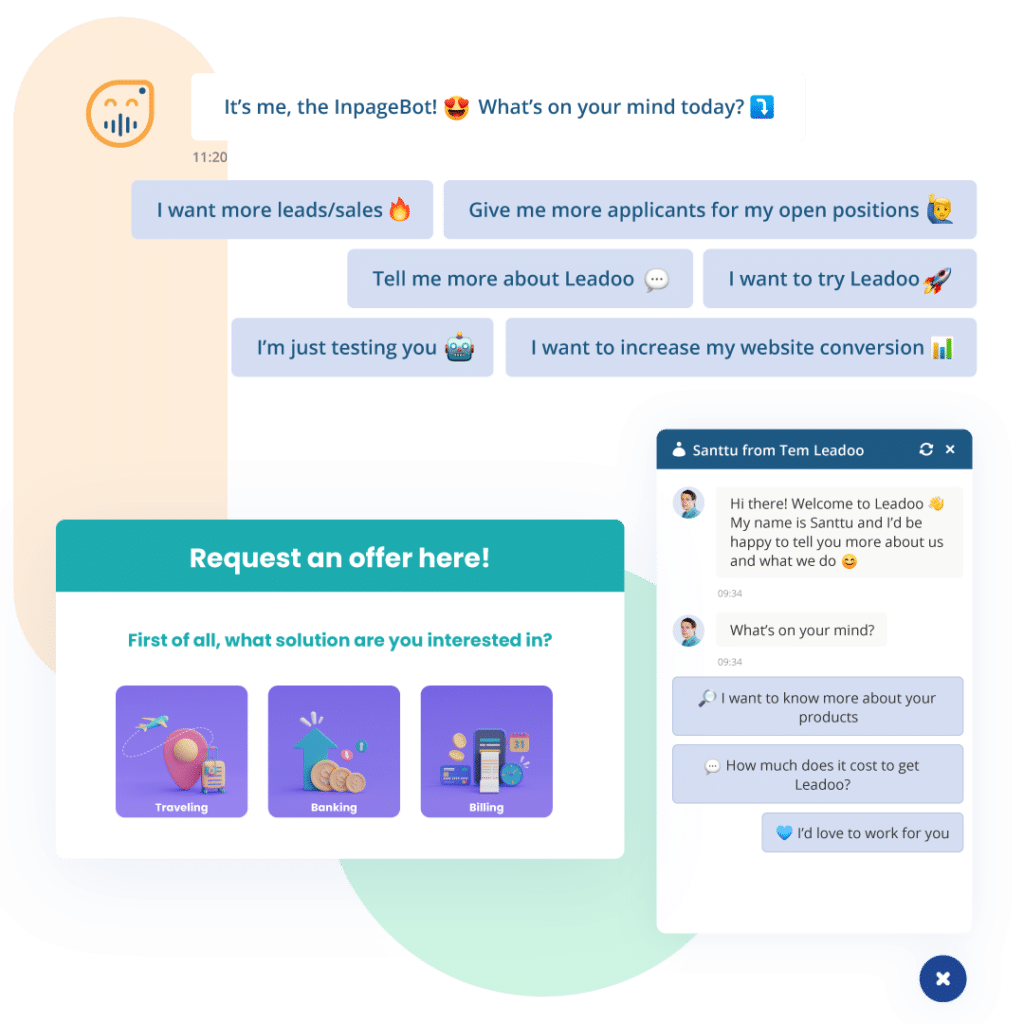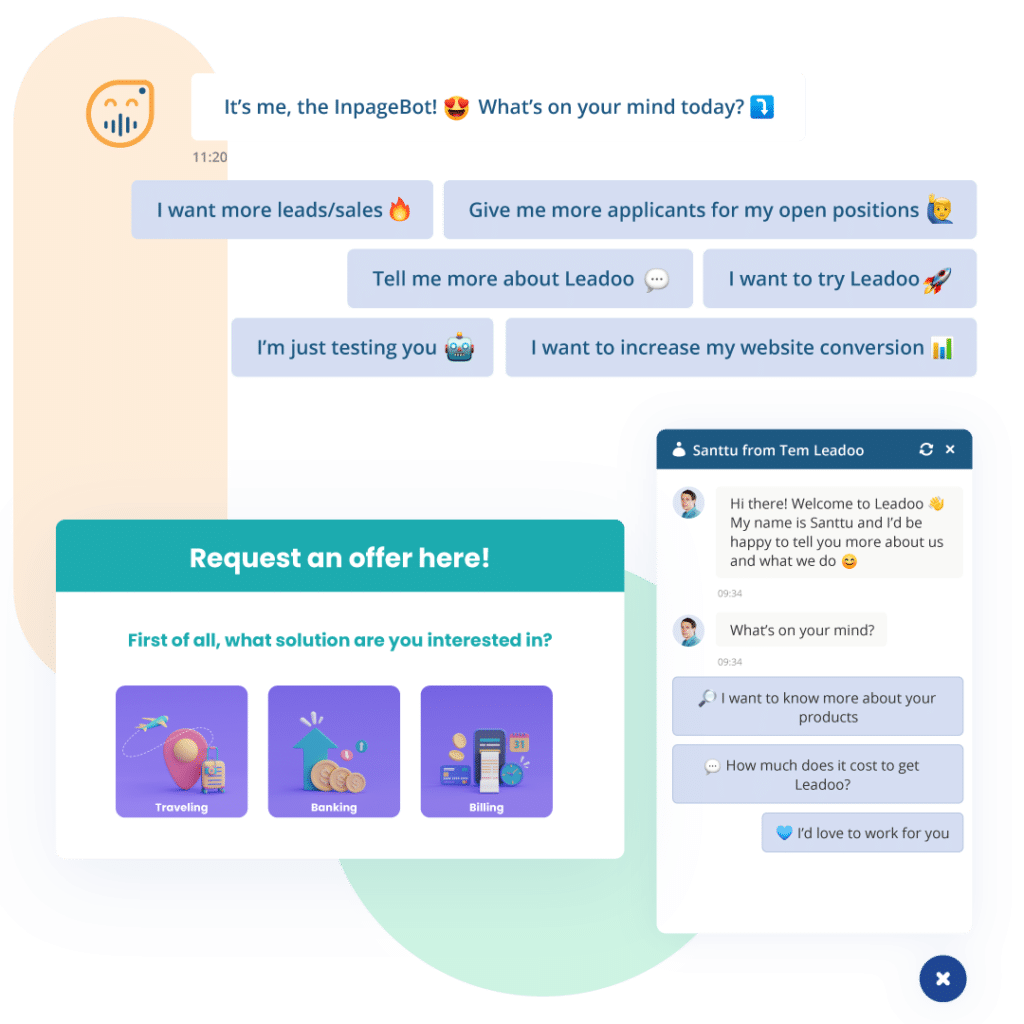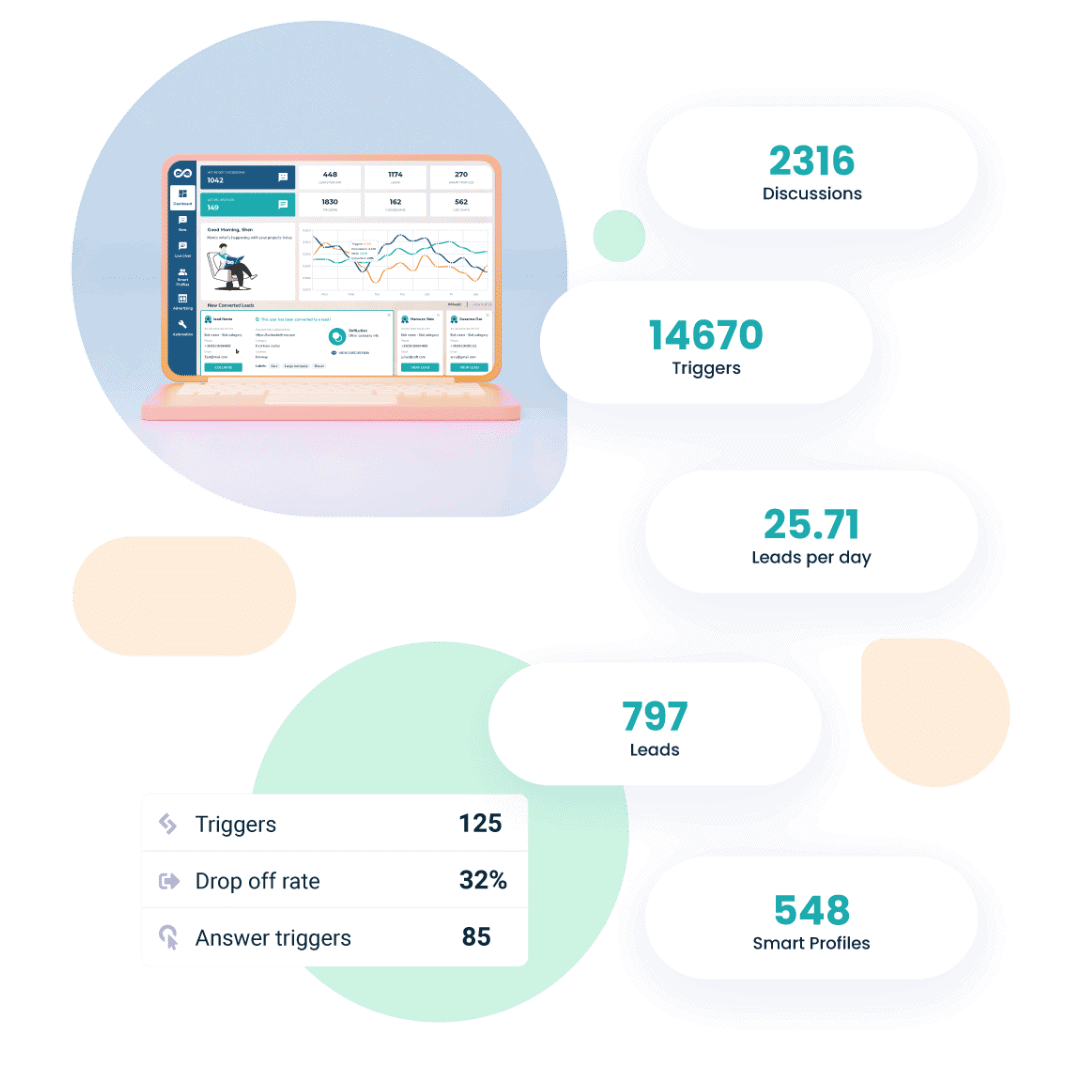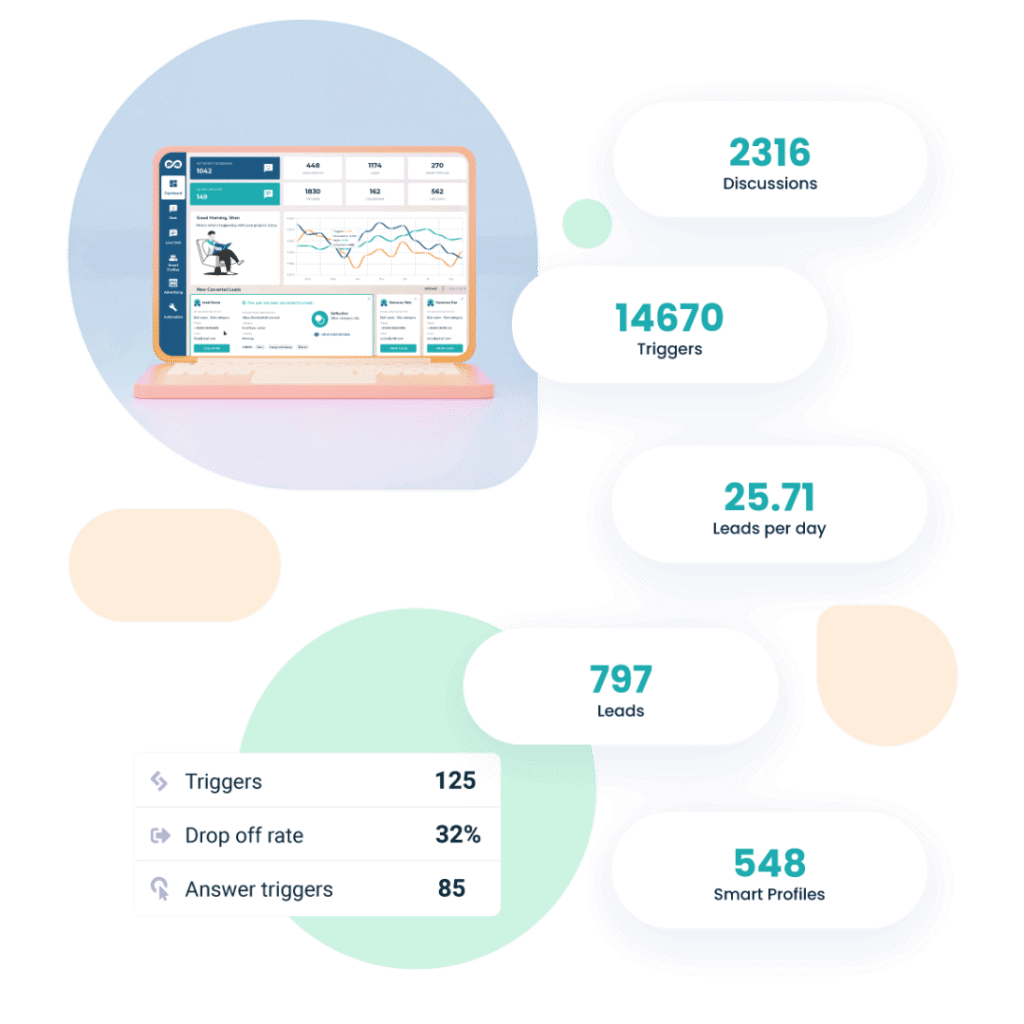 Conversion Insights
See how your visitors actually interact with your conversion tools, what to optimise, and what to leave out. Gain detailed insights about your visitors so that you can be at the top of your converting game.
With our advanced Conversion Insights, you can analyse conversion paths, visitors' journeys over sessions, and get valuable business insights.
0% cookies, 100% GDPR compliant.
Leadoo is not only about technology.
Our Conversion Experts are all about marketers, and making sure you get the most out of your Leadoo solutions. They'll work alongside you, every step of the way, to optimise your solutions and continuously improve your conversion rate.
Our experts work with you to optimise your website and put the conversion tools to their best use to meet your goals.
This is a joint venture we're committed to, to ensure you never miss a lead again!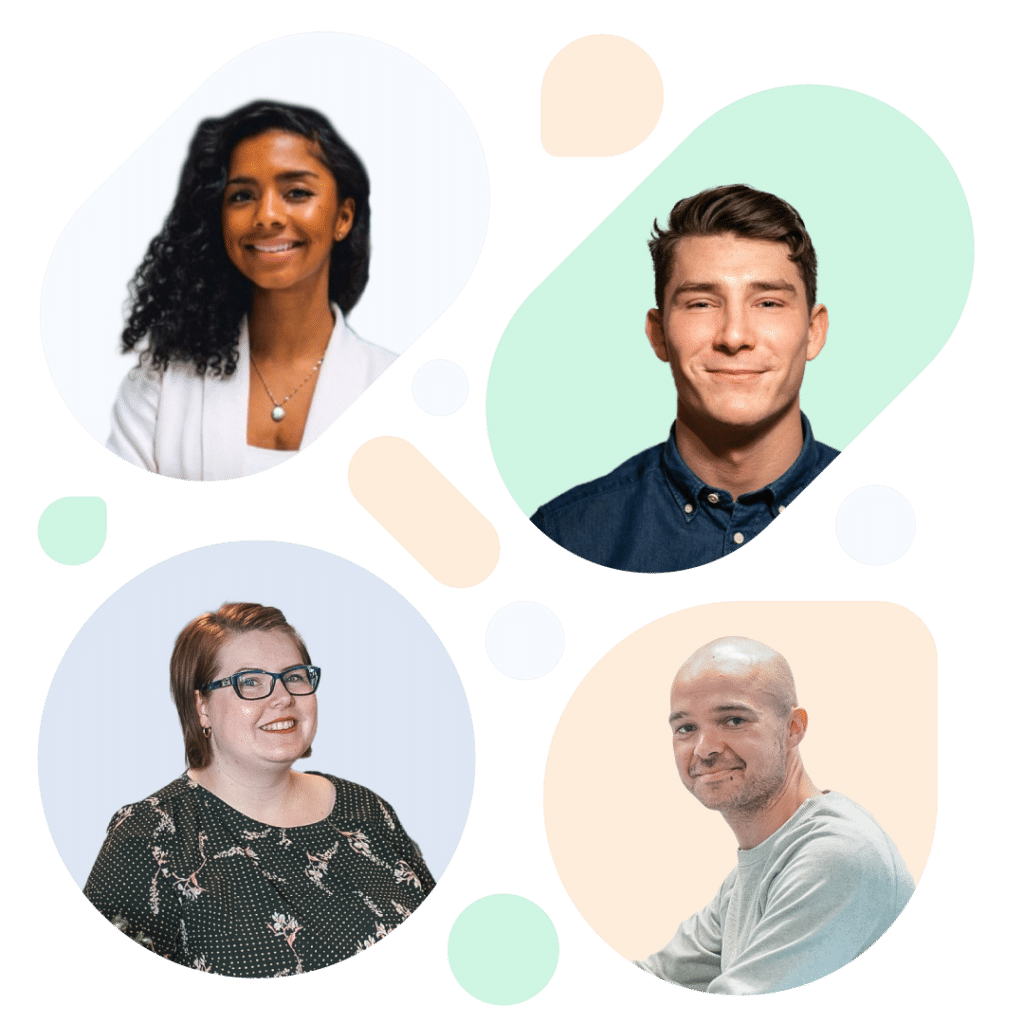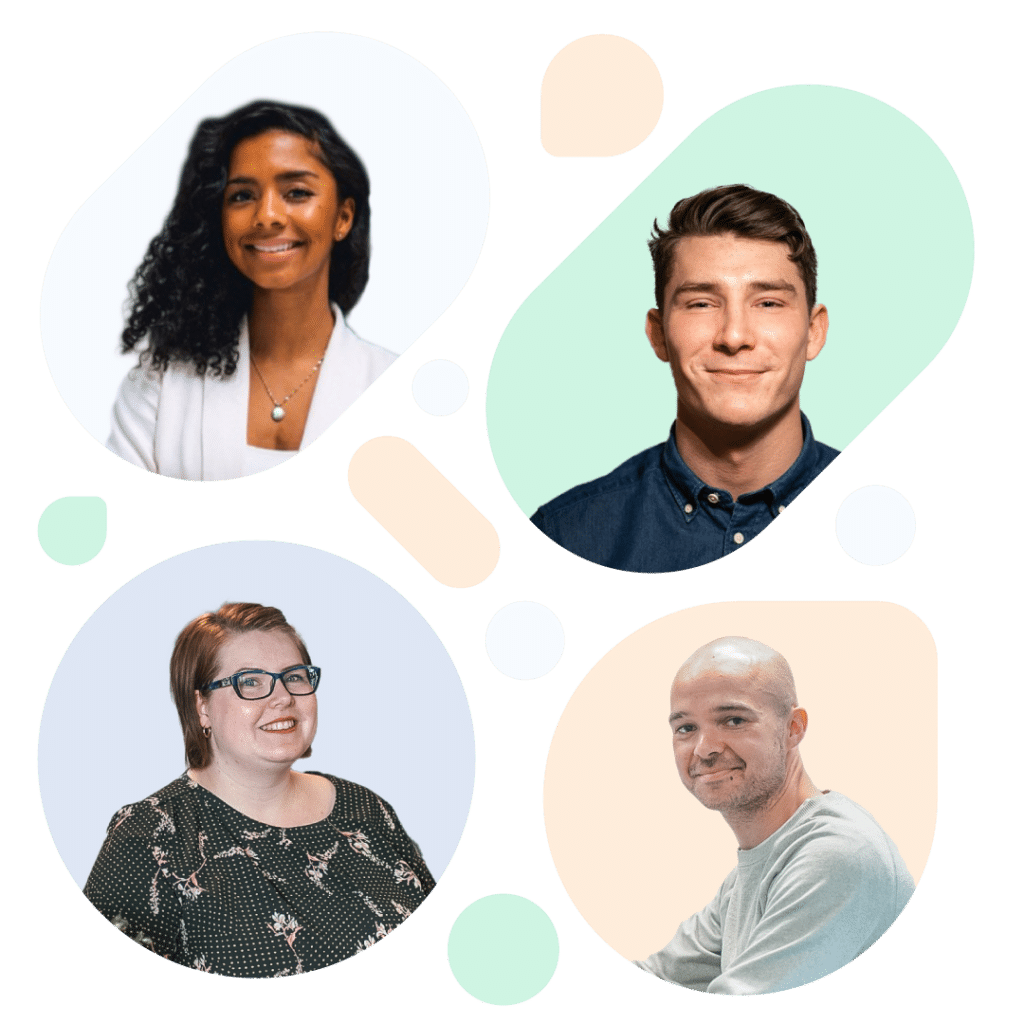 Get ready to convert more with Leadoo ⤵️