Easy-to-use website analytics with built-in conversion tracking. Setup with one script in two minutes.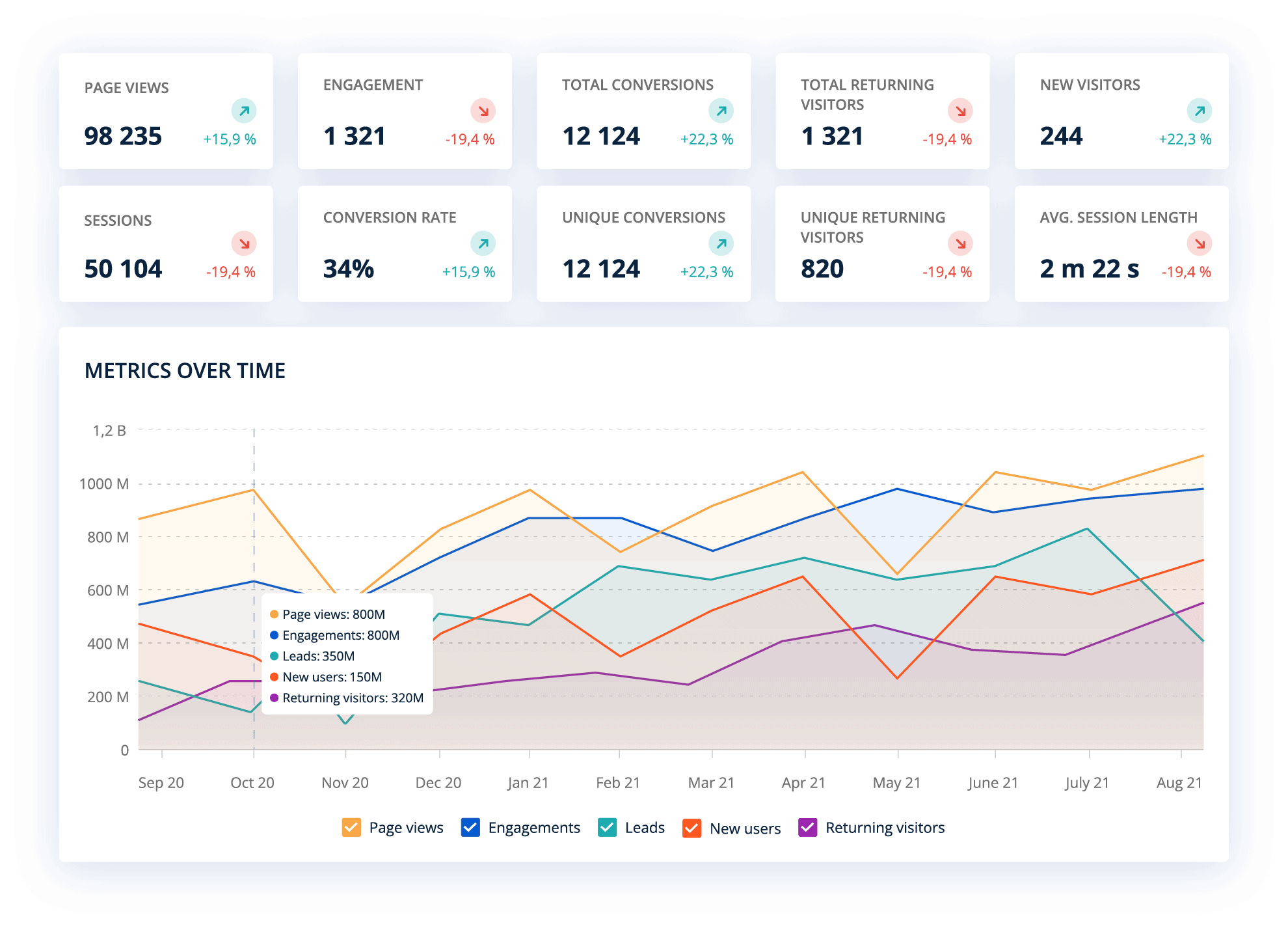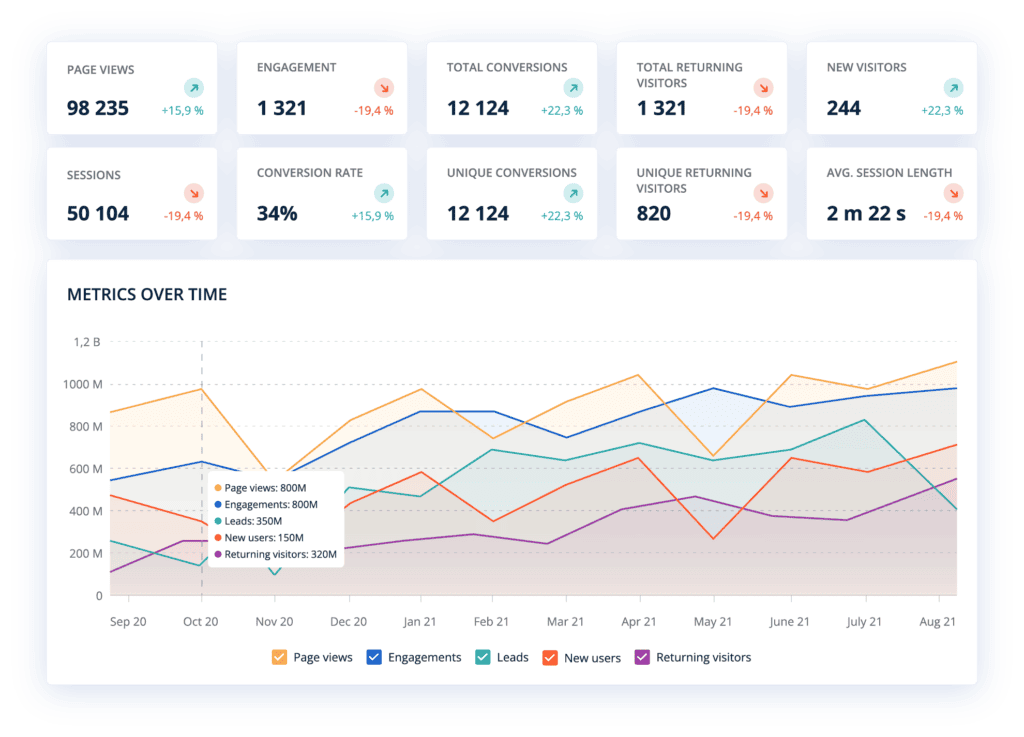 The best Google Analytics alternative
Leadoo Website Analytics is a great alternative to Google Analytics.
It's hosted in the cloud by a Finnish company based in the EU, and comes with automatic company identification, conversion tracking and attribution modelling.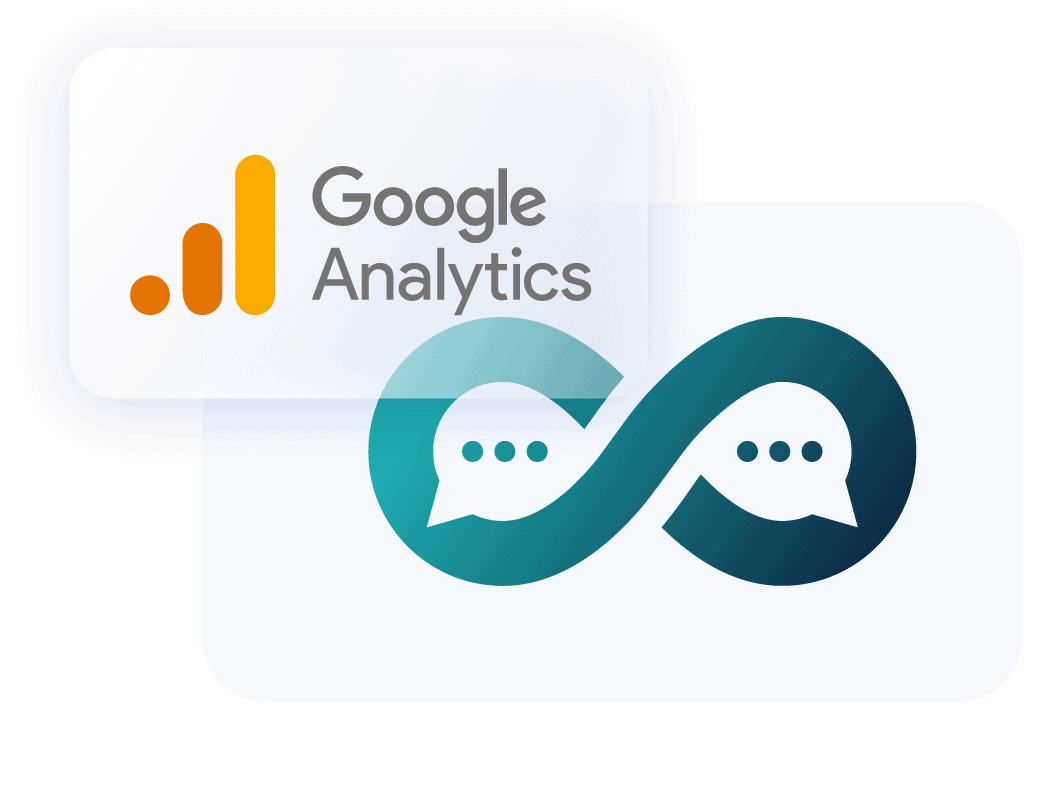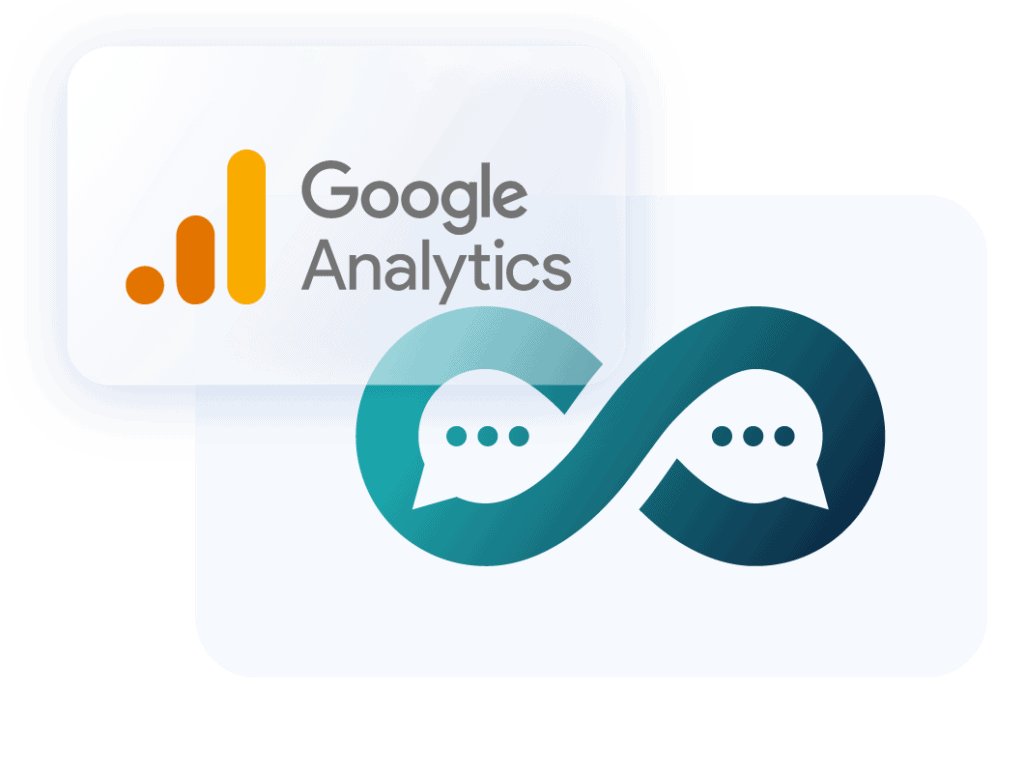 This is what you get
Leadoo Website Analytics includes core website analytics metrics such as…
…visitors, page views, time spent on website
…new visitors, returning visitors
…companies visiting the website
…most visited pages, best performing pages
…traffic sources
…conversion tracking, attribution modeling
Easy-to-use: one script only and no developers required
Setting up Leadoo Website Analytics is really easy and quick, and it doesn't require any coding experience.
1. Go to your Leadoo account – you can register here.
2. Copy the Leadoo analytics script to your website
3. You are good to go!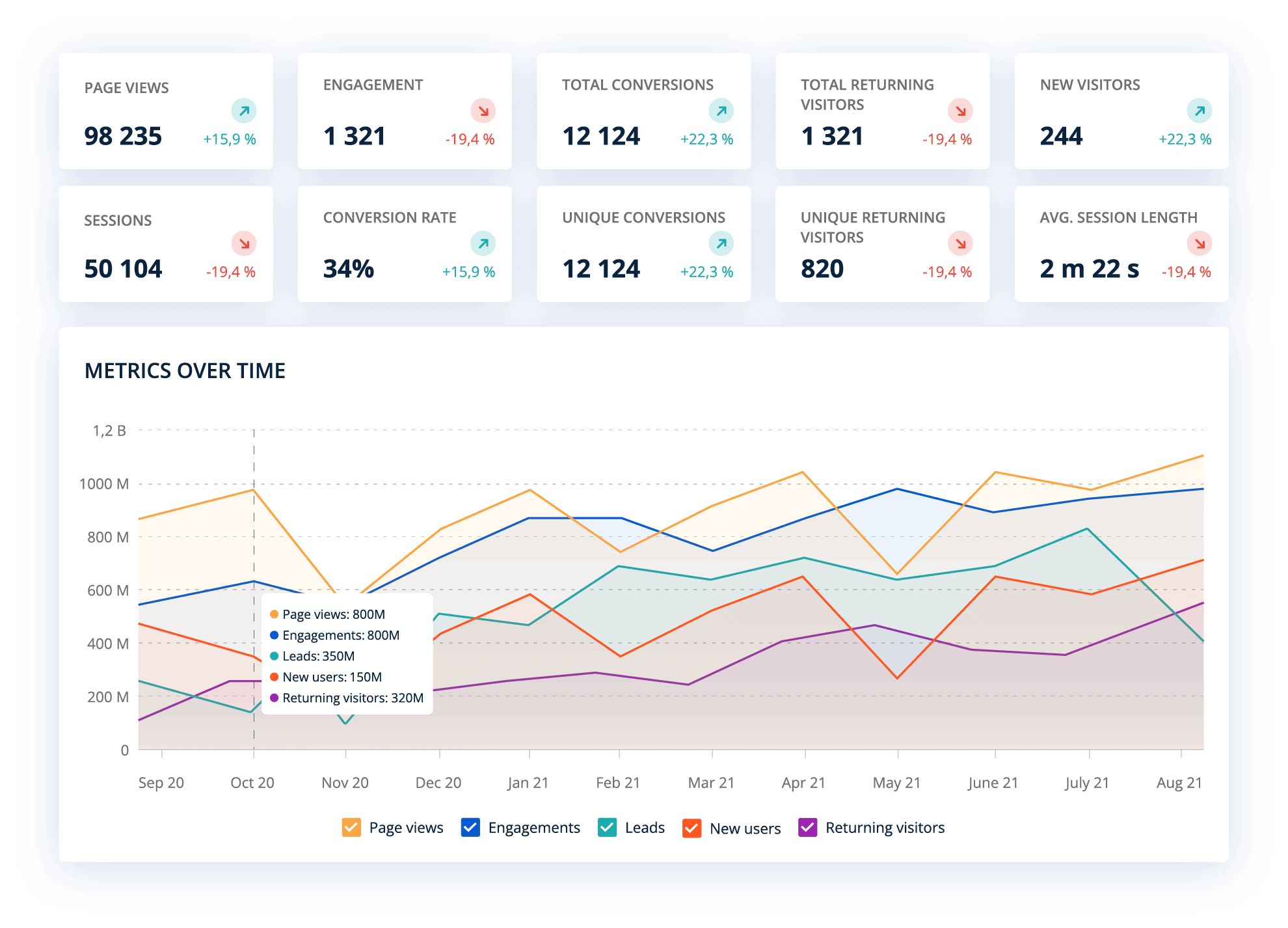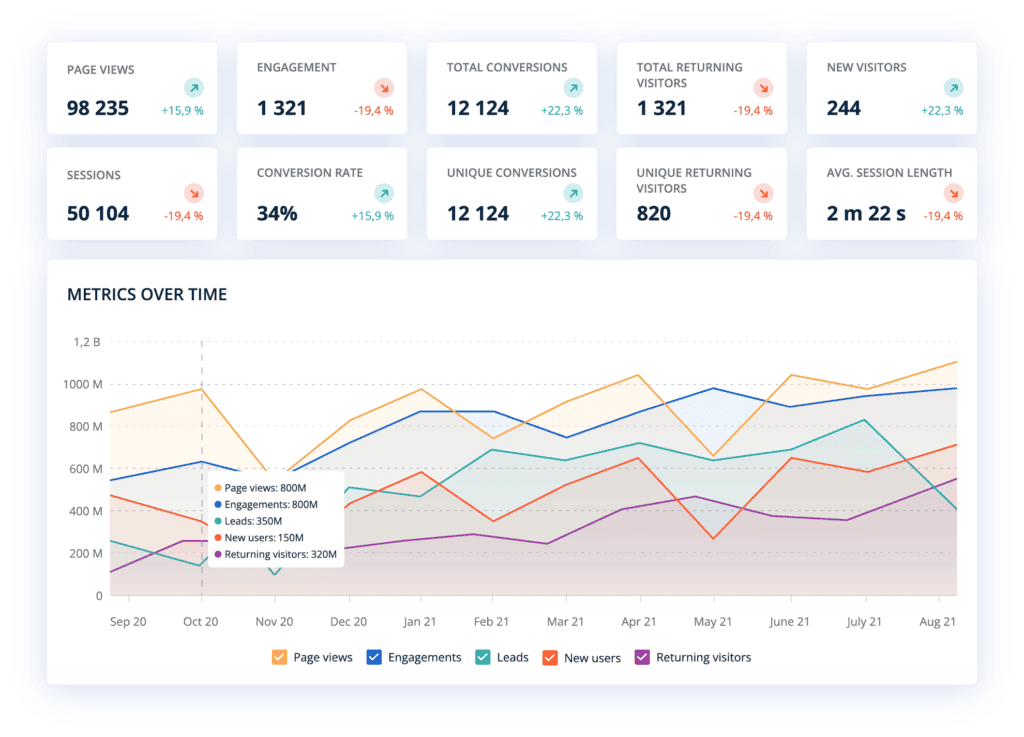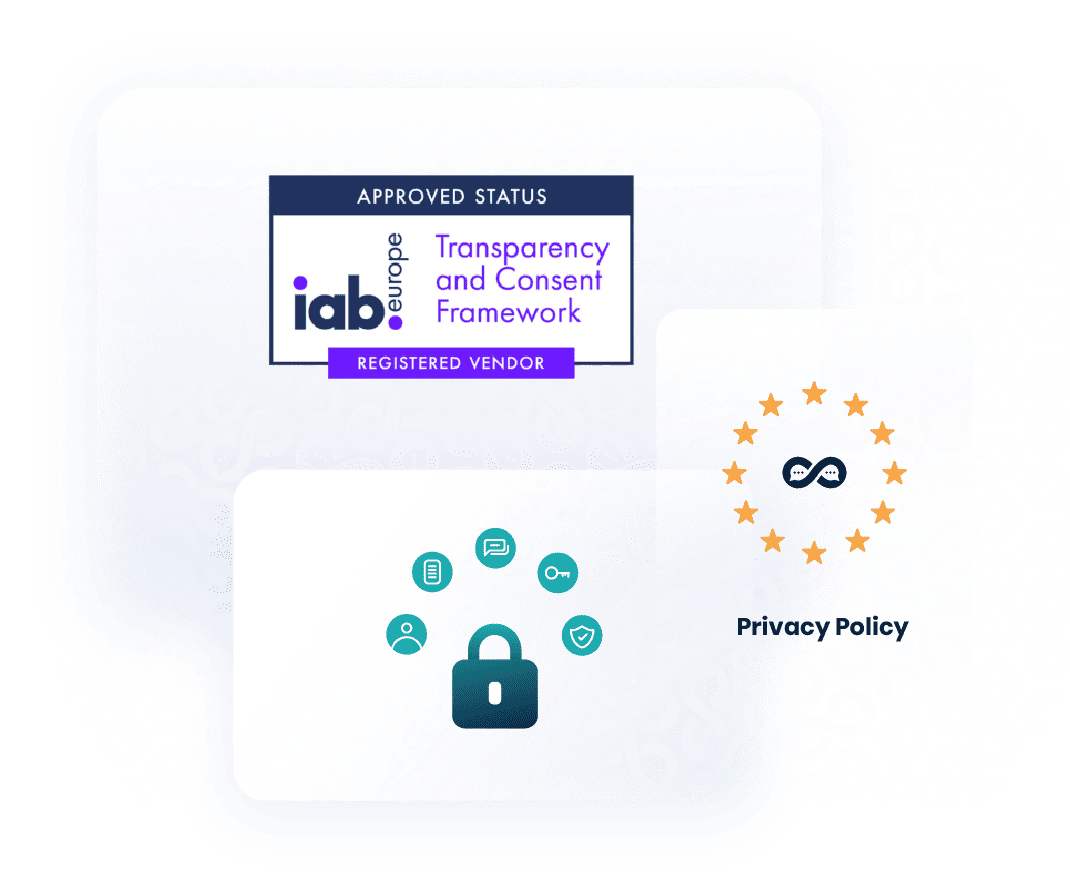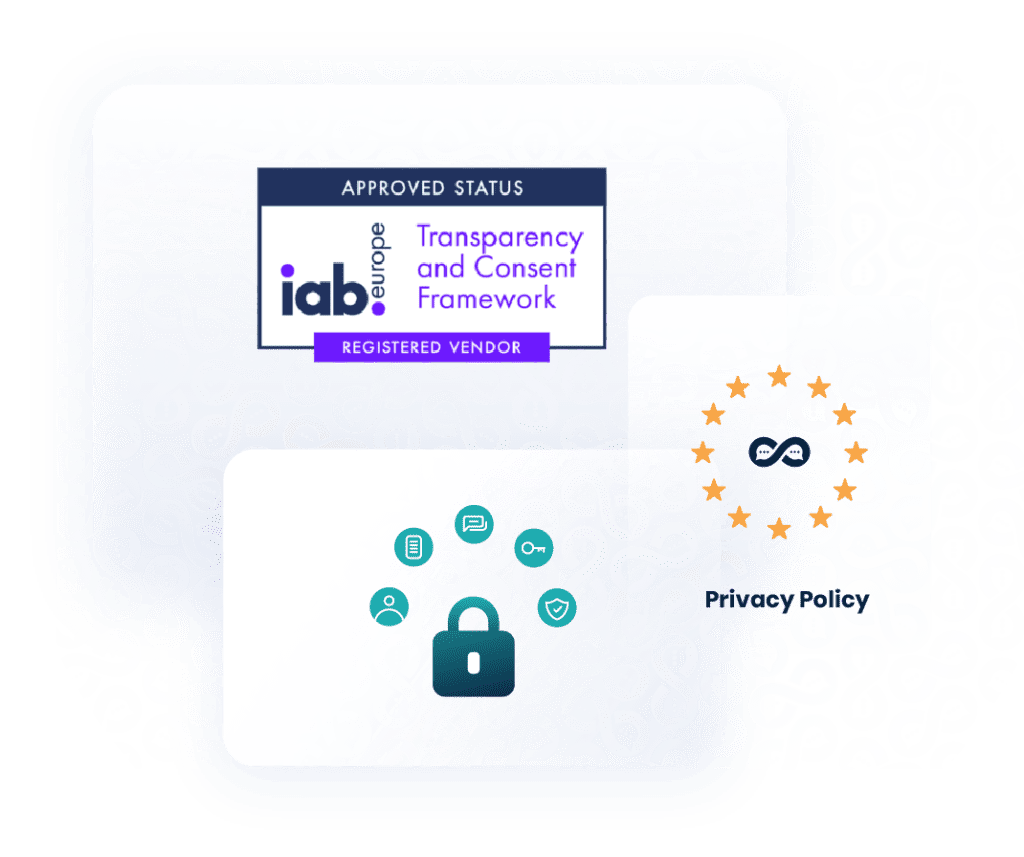 100% GDPR compliant, 0% cookies
Leadoo Website Analytics is GDPR safe. All data is hosted in EU/EEA. It doesn't include any cookies so it's also a future proof technology.
How does Leadoo compare to Google's Universal Analytics and GA4?
Check out the full comparison list for yourself, but we consider the biggest differences with Leadoo Website Analytics to be that is…
…super easy to setup
…100% GDPR compliant
…not cookie-based
…easy to understand
…not reliant on modelled data
…able to identify company visits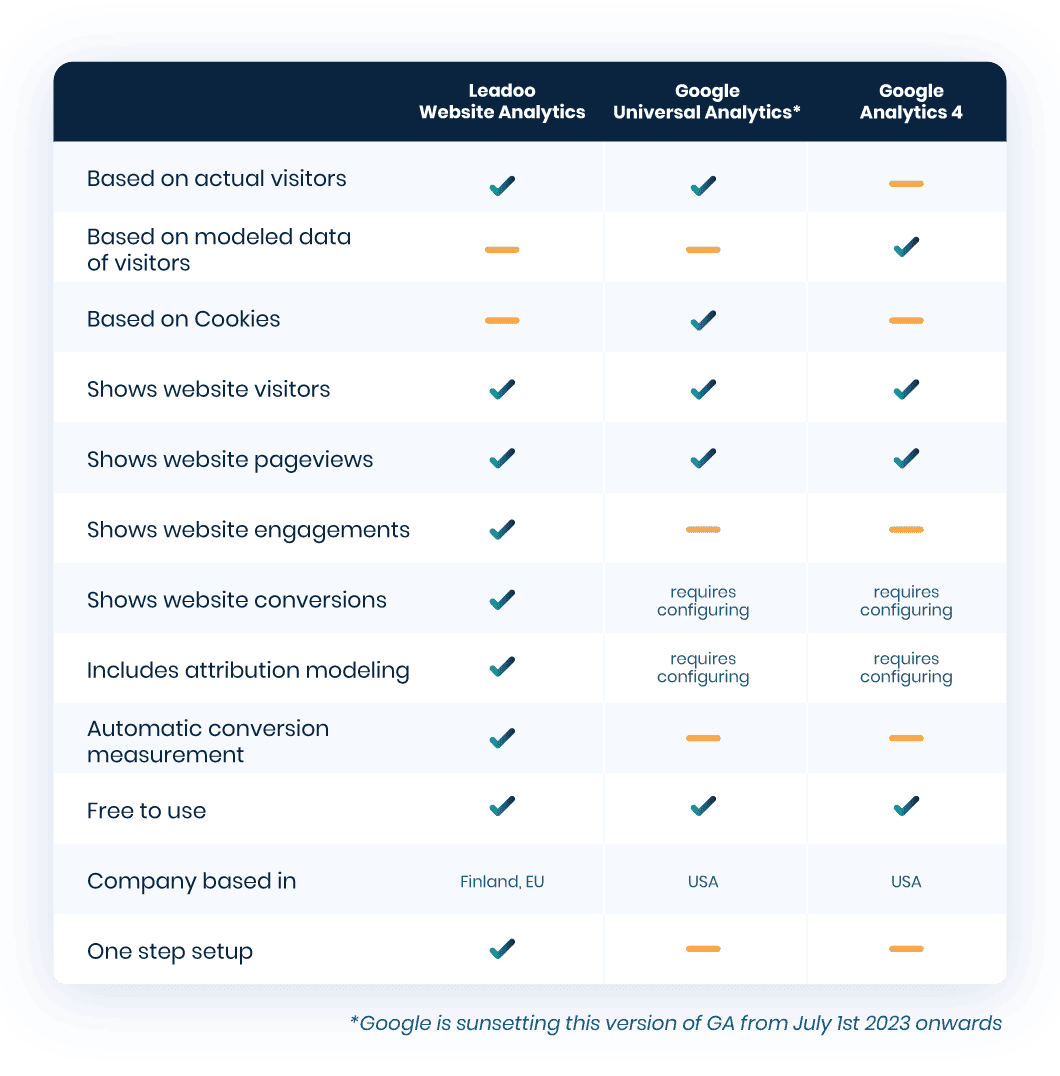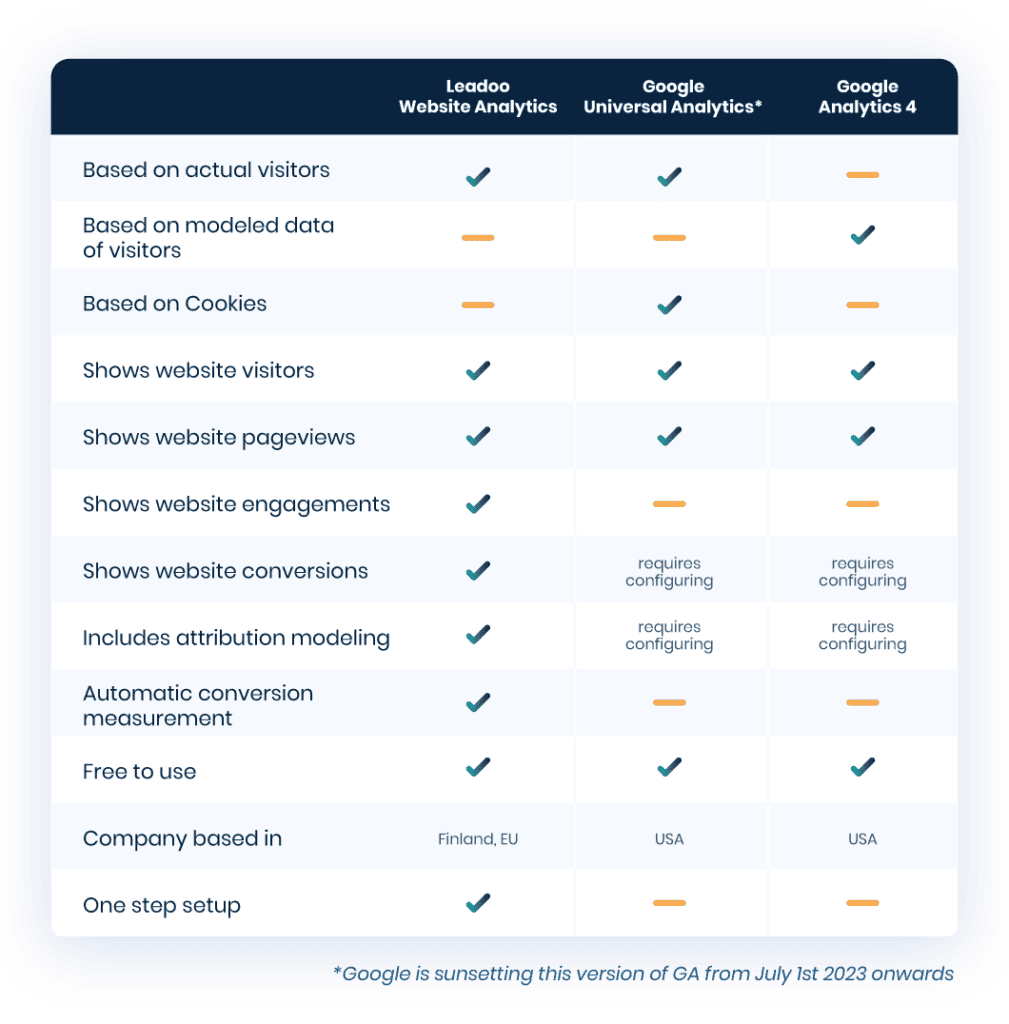 Company forensics included
Identify companies visiting your website to generate intention based leads to your sales team, or to just keep them informed who is visiting your site.
With Leadoo Website Analytics you get key company information in a handy company profile which includes company name, registered address, industry, headcount and revenue so you can see which companies visit at a glance.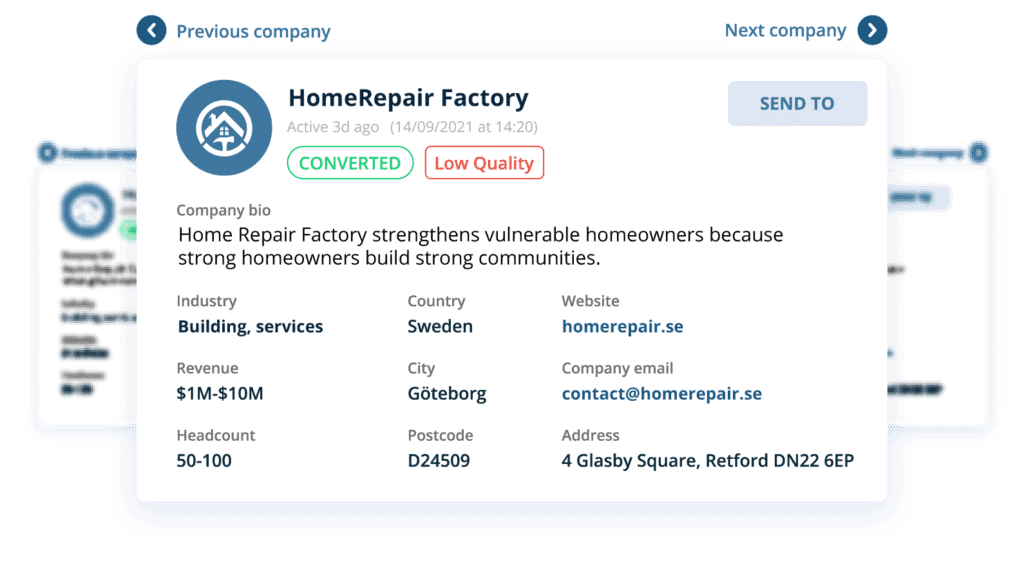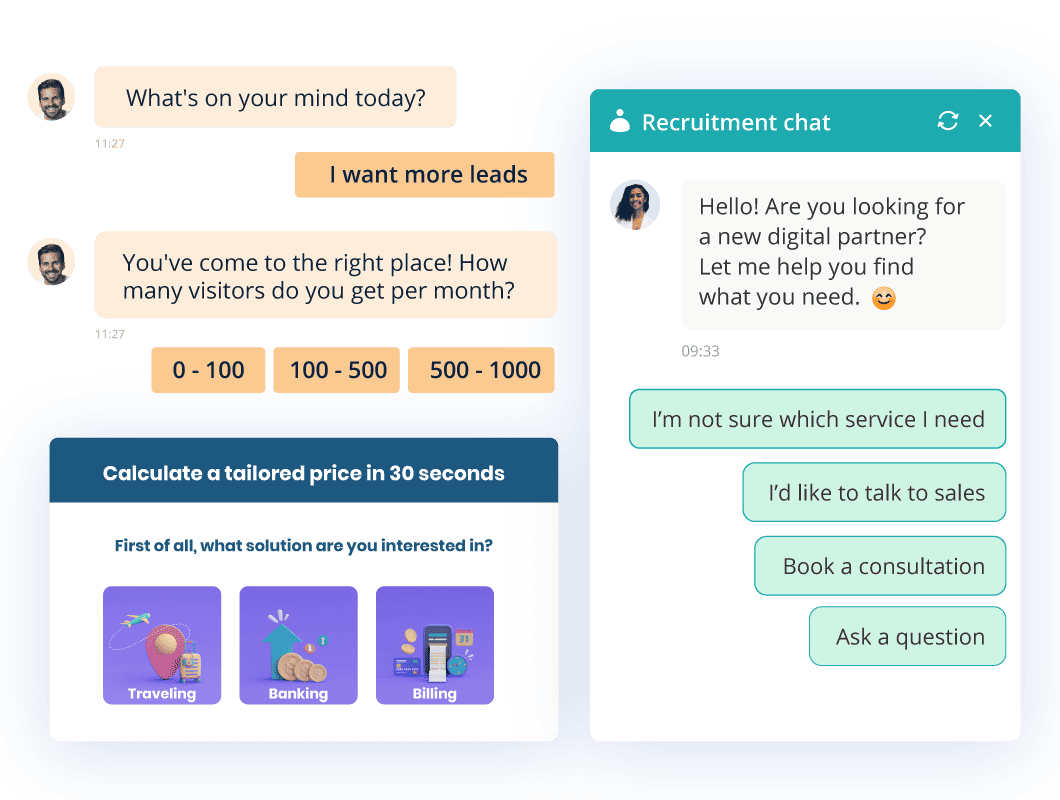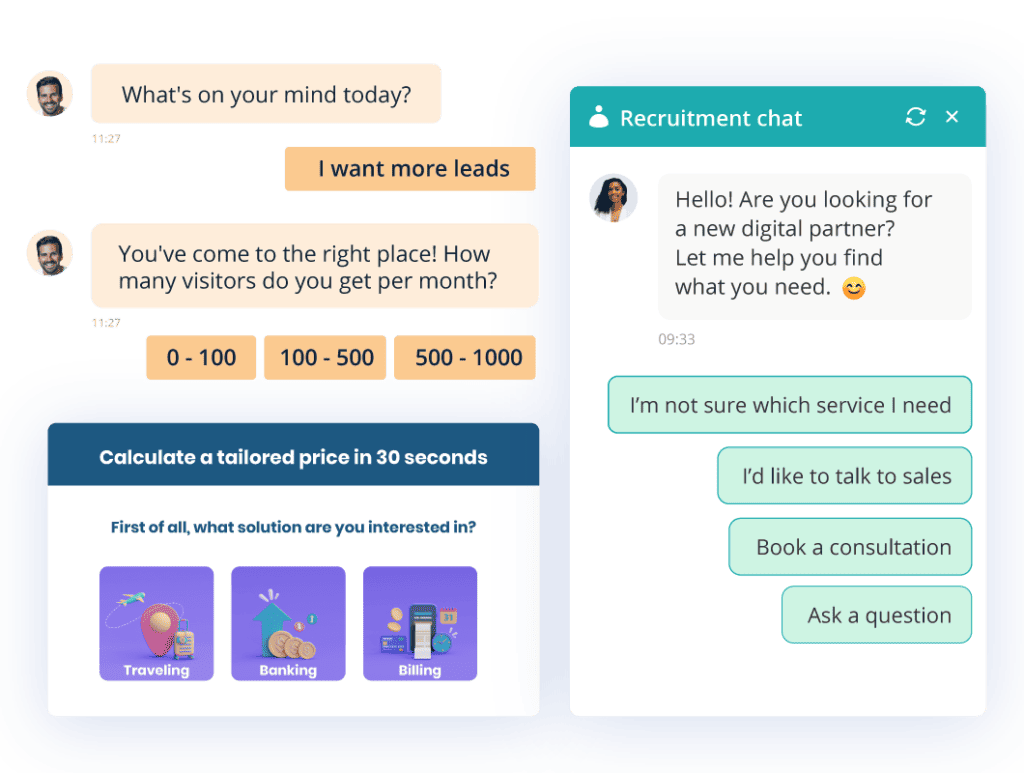 Unlimited expansion opportunities
Leadoo comes with a wide variety of expansion opportunities.
You can eg.
…expand your conversion tracking and attribution capabilities
…add smart forms, quizzes, calculators and chatbots that help convert leads from your existing website traffic