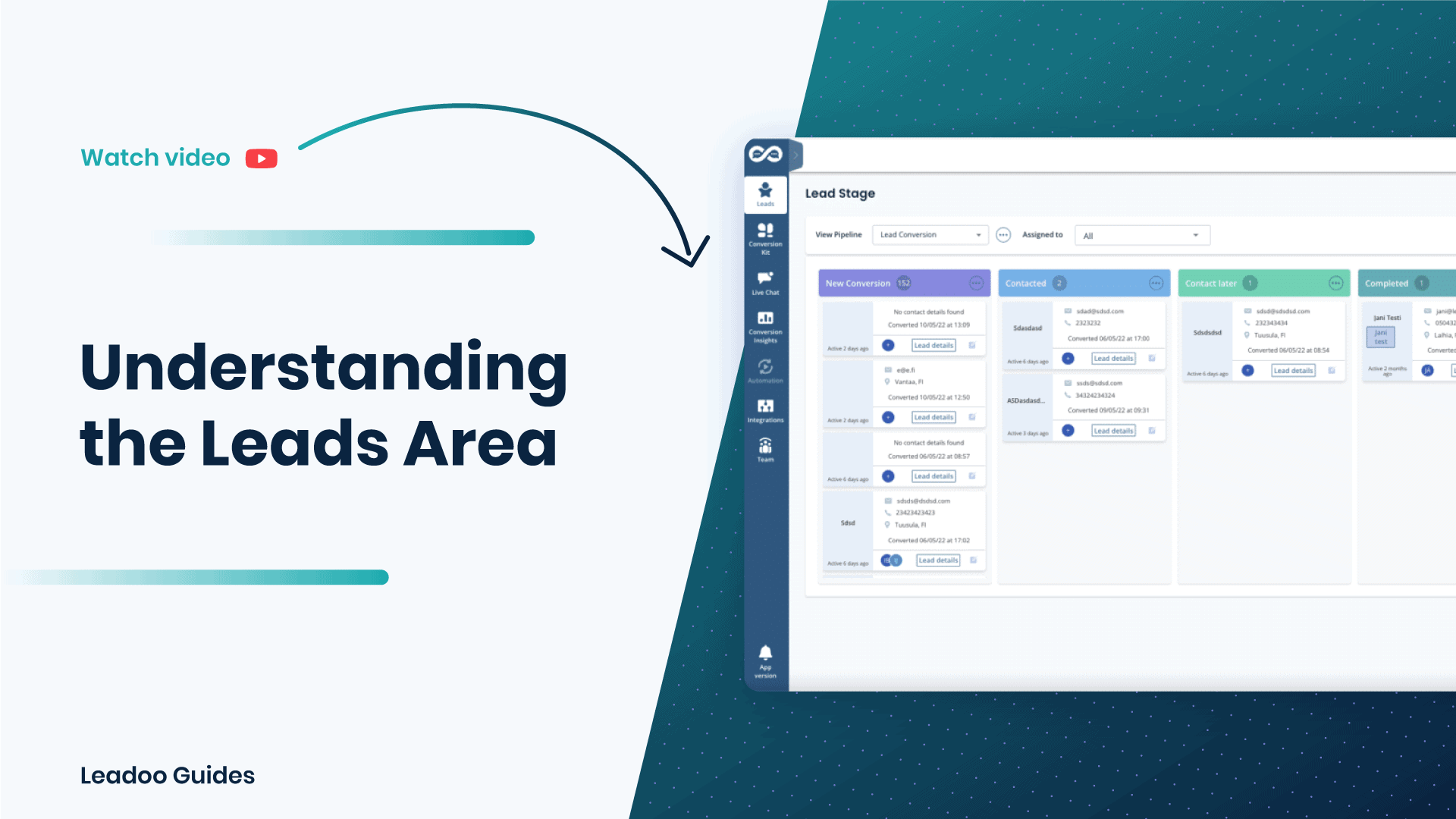 What is Lead Stage?
Lead stage is like a mini CRM within Leadoo's app. You can create custom pipelines for example for sales and follow the progress of different leads. Pipelines can contain as many steps as you need and you can name them to match your process. That way you can have an accurate view of your sales funnel.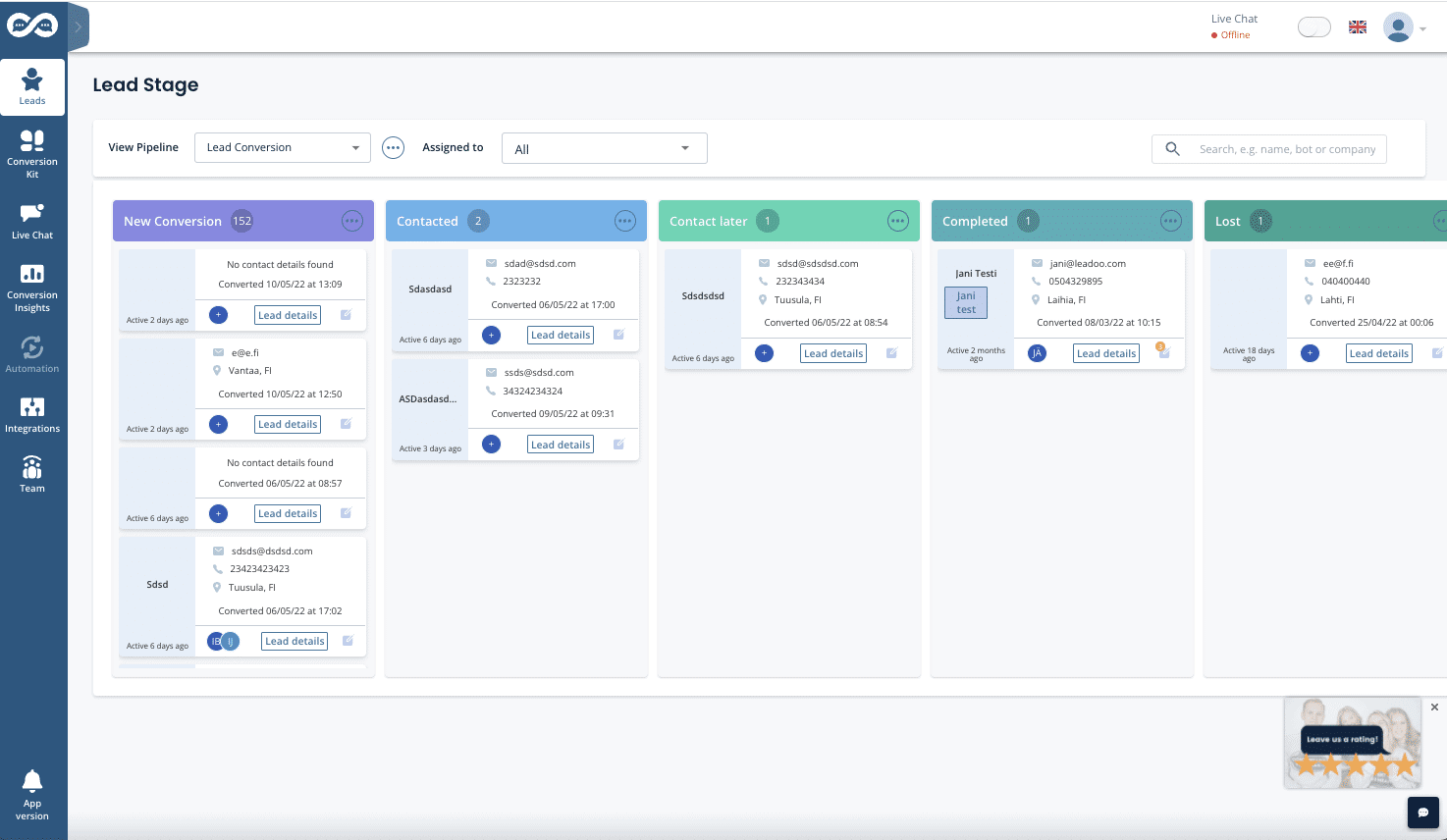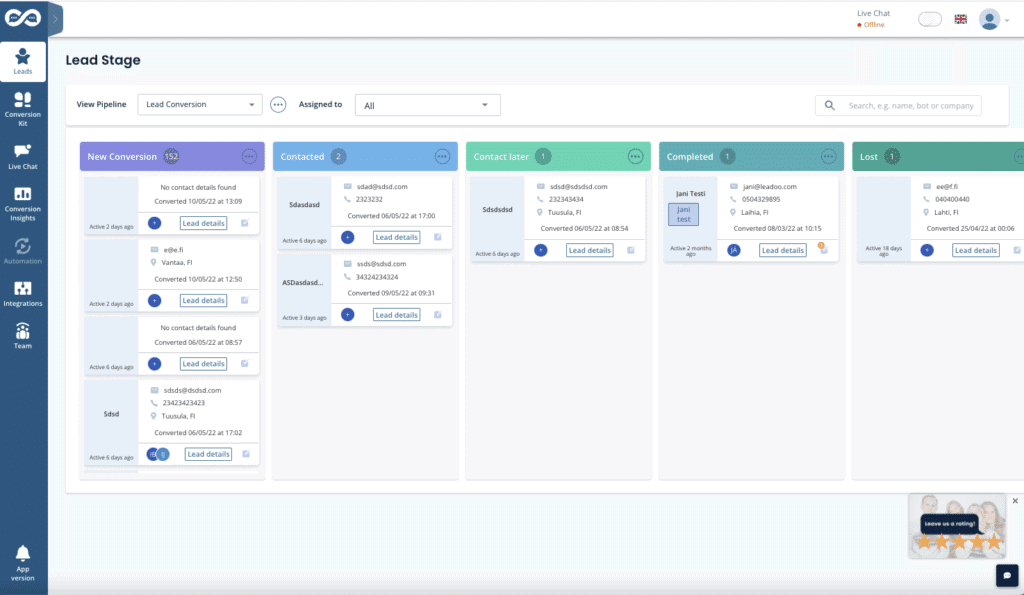 How does Lead Stage work?
When a new lead is converted from Leadoo's conversion tool, it will be automatically added to the first step of your pipeline. From there you can assign it to a specific person (Leadoo user) or have a user manage all incoming leads. You can leave notes on a specific lead card for all users to see if you have something to comment about the lead. When the sales process progresses you can move the lead card forward on your pipeline.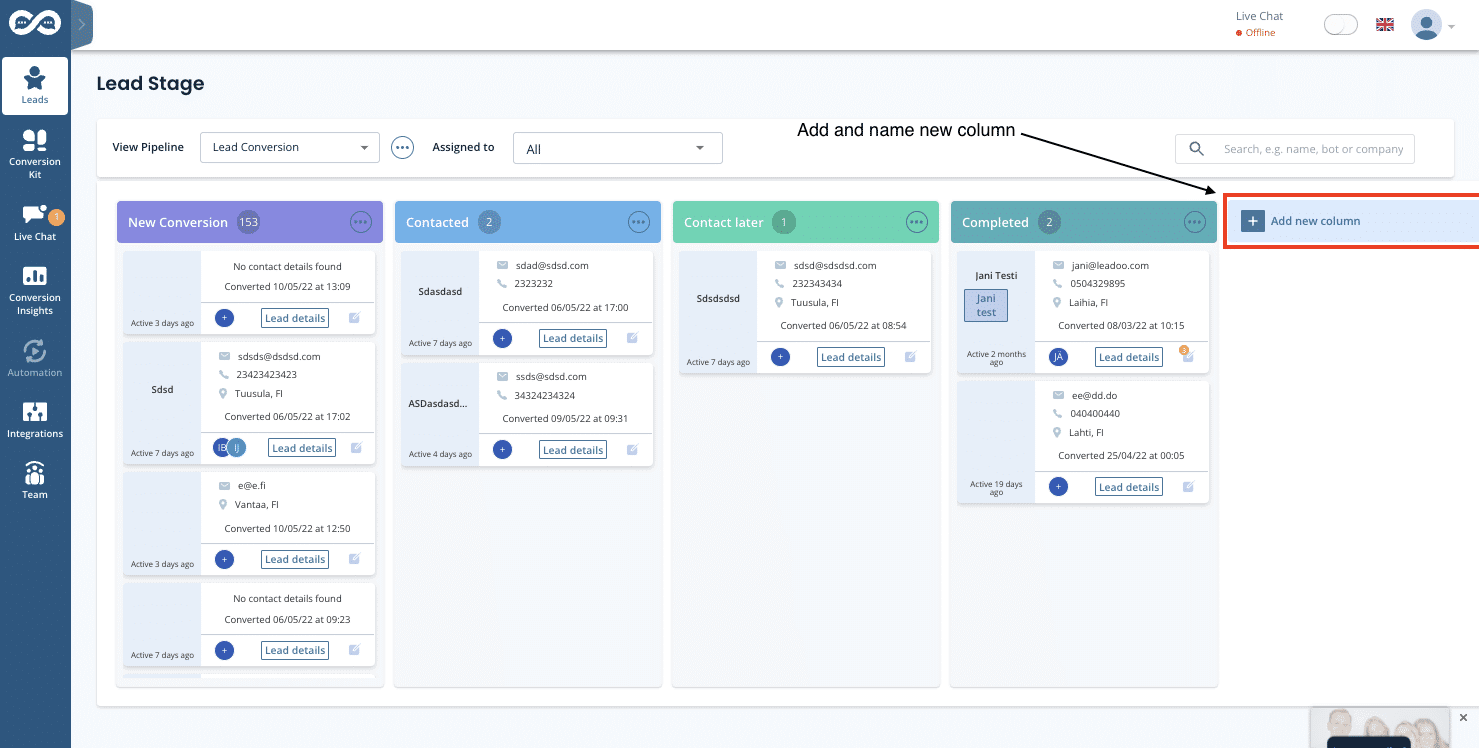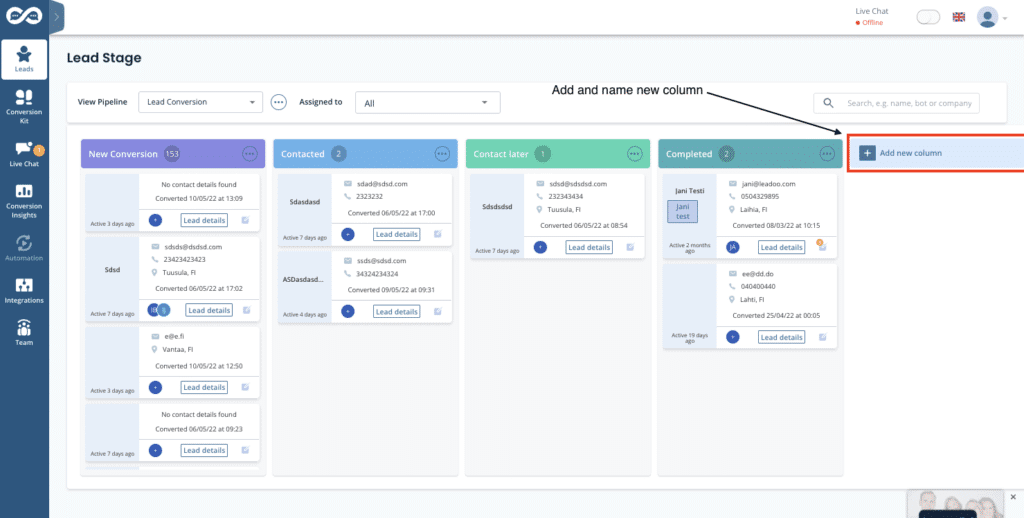 Lead details and comments will be visible through the process with time stamps stating the time the comments were added.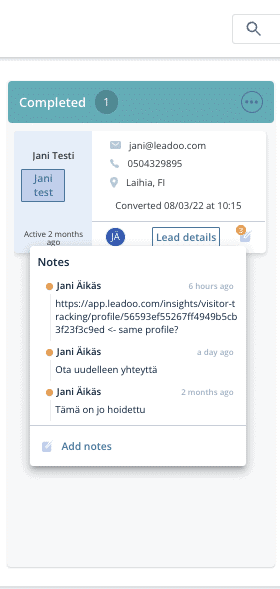 Where can I find Lead Stage?
Lead Stage can be found from the left hand side menu under "Leads" option. If it is not visible, please contact your Leadoo Customer Success Manager and they will assist you to enable the feature.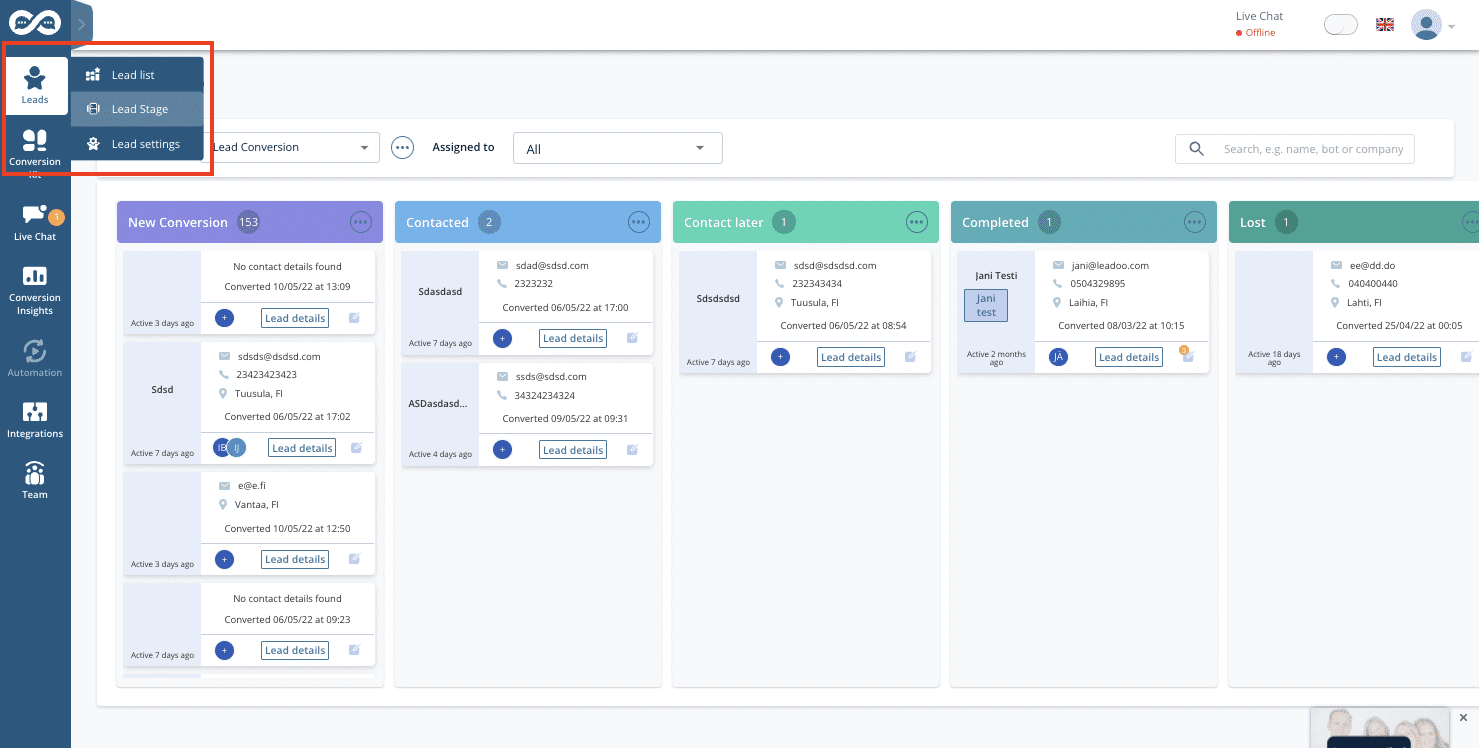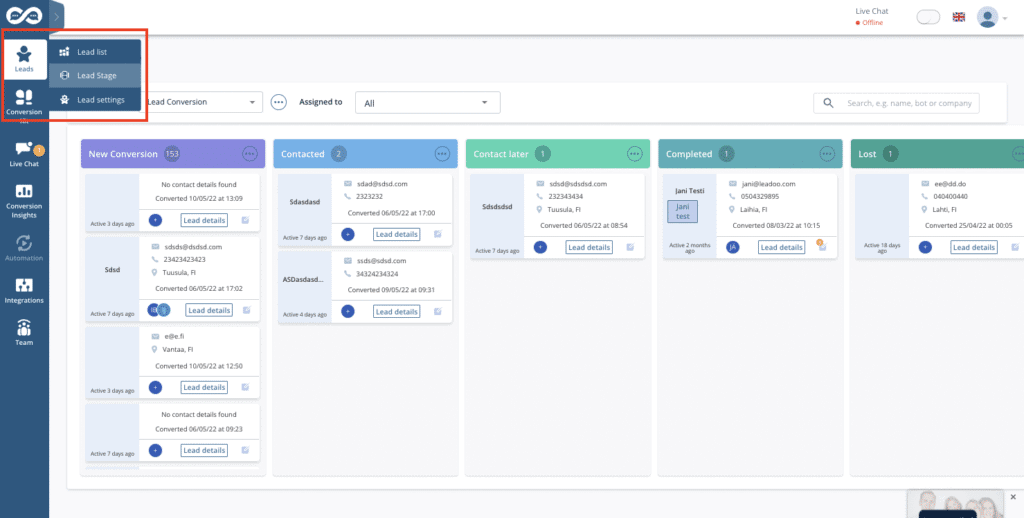 How to assign Leads to a specific user
You can assign a lead to a specific user by clicking the "+" icon on a lead card.  This opens up a dropdown of all the users to whom a specific lead. Select the user you want to assign the lead to. One lead can be assigned to multiple users.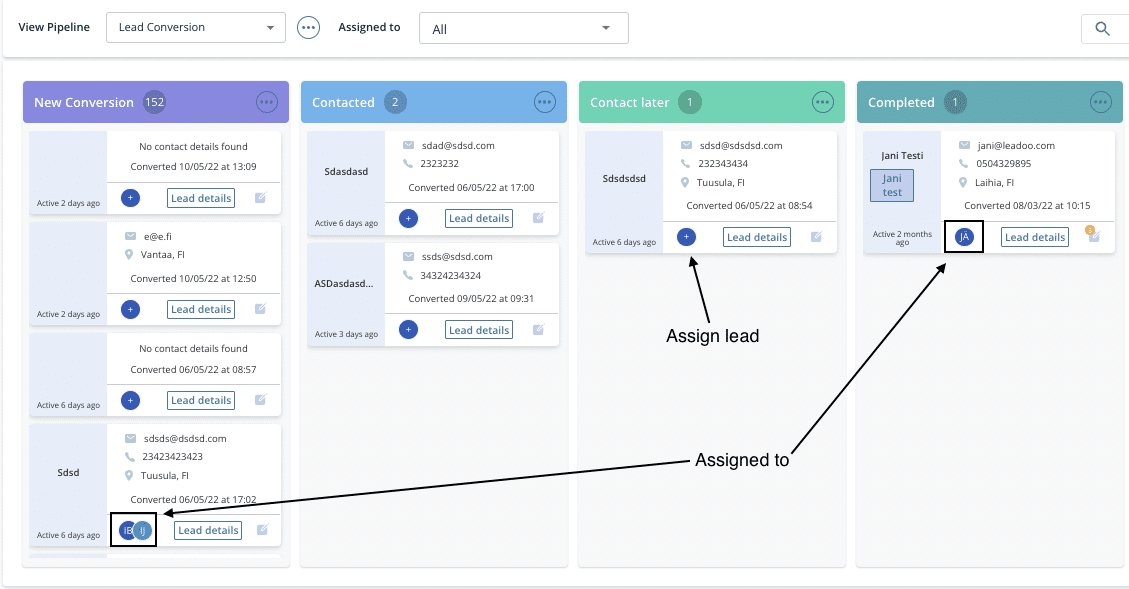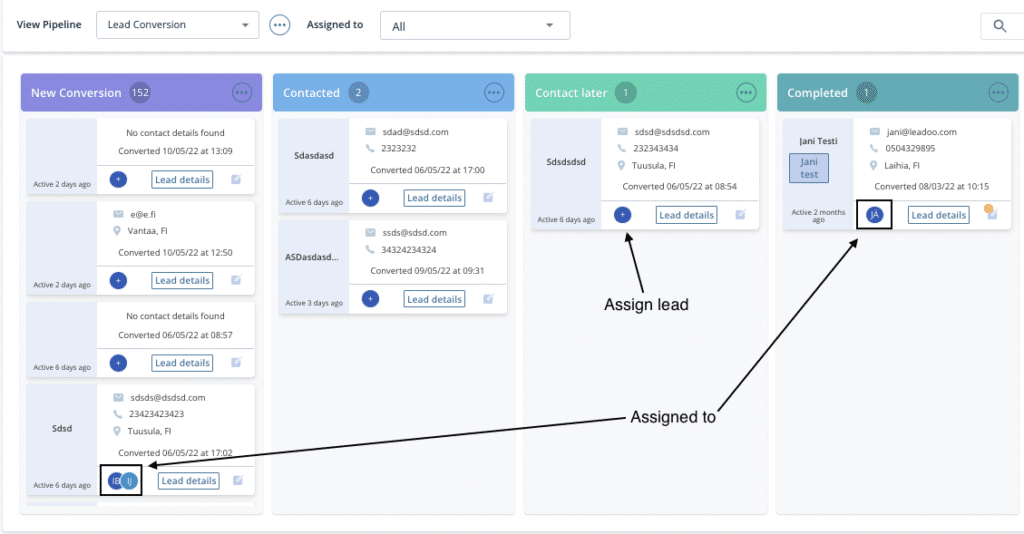 How to filter leads on Lead Stage
From the top of the Lead Stage view you can search specific leads that are assigned to a specific user. It's also possible to look for specific leads based on e.g. name, bot or company name.
You can rearrange/sort columns by clicking the three dots on the top of each column, then selecting "Rearrange/sort" and then selecting which order you want the leads to be presented to you.
All the filters mentioned above can be used at the same time.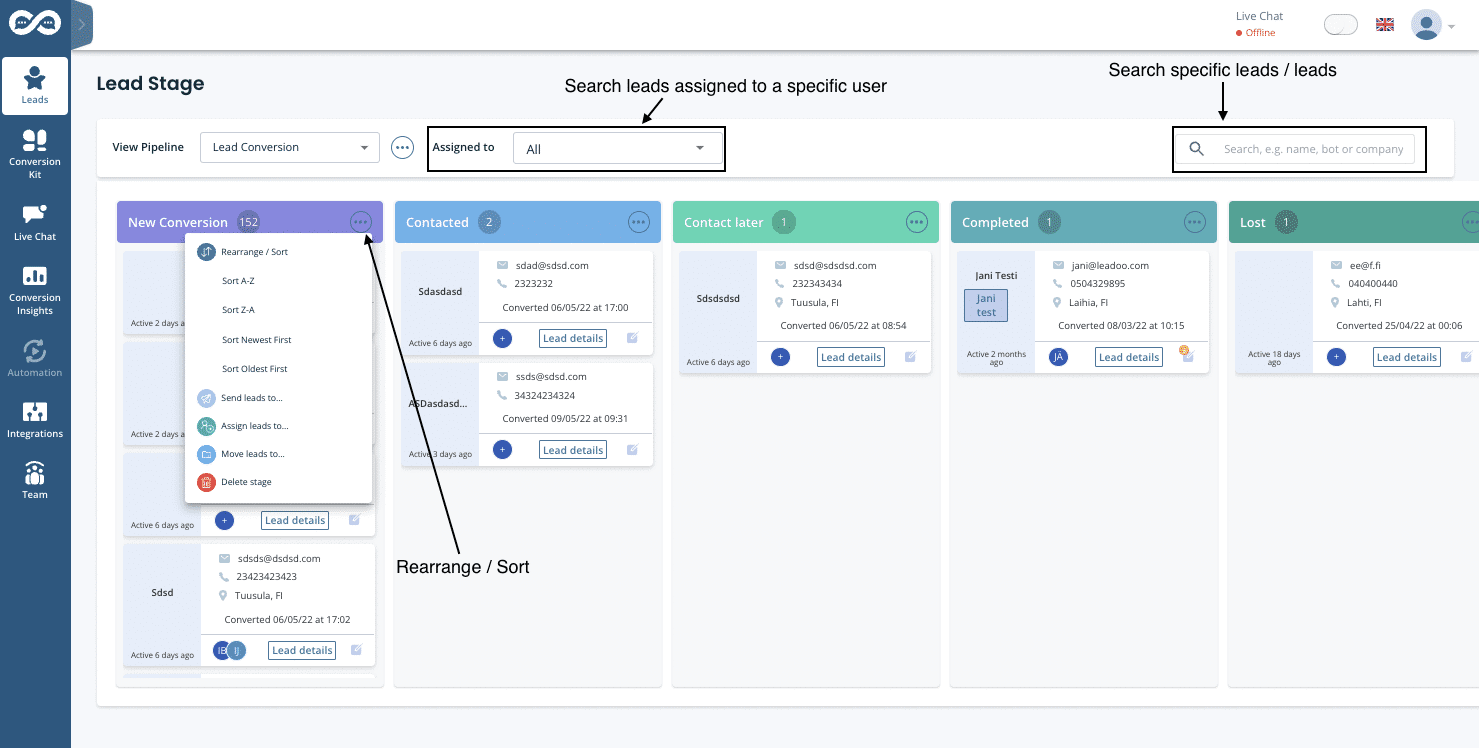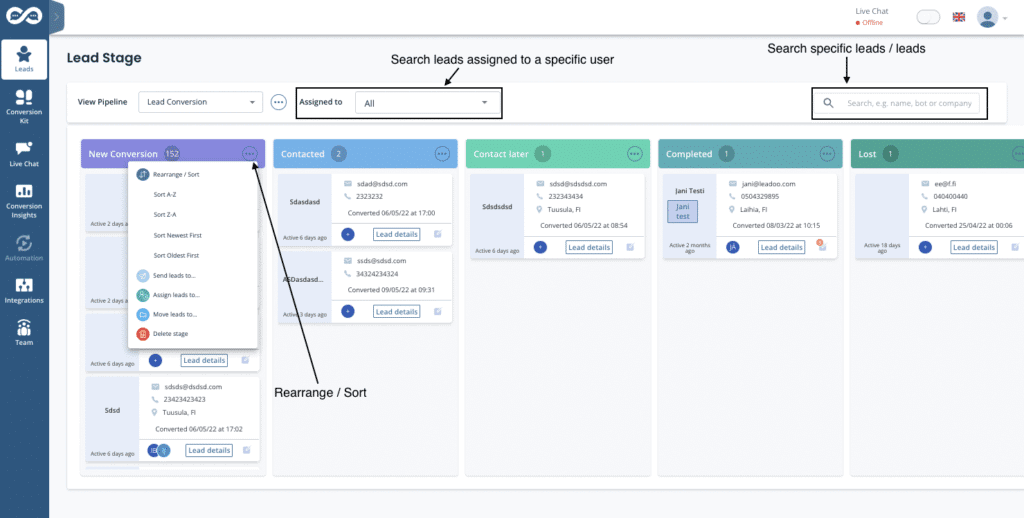 Questions?
Contact your Customer Success Manager at Leadoo at [email protected]