Let's talk about money.
Getting more conversions doesn't get cheaper than this.
All this and the service too!
We're not going to sell you the platform and vanish. We're here to help you every step of the way to ensure you get the maximum results from your Leadoo platform📈
We define our success by the success of our customers and this is why we include the service into all the packages we offer. We want you to be able to focus on your key expertise while your Leadoo tools bring in the results! And how does this work, working with us?
We'll go through your needs, plan the solution and agree on a go live date.
2
Delivery
of conversion plan
We'll deliver our plan and wait for your comments and any adjustment requests.
3
Plan & tools acceptance
& platform training (1hr)
We'll make sure the solution fits the plan made during kick-off meeting. Teaching you how to navigate the platform.
4
Integrations and testing
We'll create the needed integrations and check that leads are coming to your CRM / MA correctly.
We embed tools and tracking scripts on your site OR send codes and instructions to you.
6
Customer Success
takes over
Our Customer Success Manager books the first check-up call to go through results and improve your conversion performance.
Compare the plans
| | Leadoo Starter | Leadoo Essentials | Leadoo Professional |
| --- | --- | --- | --- |
| Conversion Kit | 3 conversion tool implementations | Unlimited conversion tools implementations | Unlimited conversion tools implementations |
| | | | |
| InpageBot | | | |
| ChatBot | | | |
| VisualBot | | | |
| Smart forms | | | |
| Live Chat | 1 agent | 3 agents | 10 agents |
| Callback CTA | | | |
| Conversational banner ads | – | – | – |
| Leadoo Sales Assistant | – | – | – |
| | | | |
| Conversion Insights | | | |
| Monthly Insights | | | |
| Conversation analytics | | | |
| Conversion analytics | – | | |
| Company identification | – | | |
| Visitor analytics | – | | |
| | | | |
| Conversion Experts | | | |
| Optimisations | 1 per year | 4 per year | 12 per year |
| Integrations | Zapier | Zapier & native integrations | Advanced Zapier & native integrations |
| Domains | 1 | 1 | 1 |
| | | | |
| Onboarding service | 500€ one-time setup fee | 1000€ one-time setup fee | 2000€ one-time setup fee |
| Tools created for you | 3 | 10 | 10 |
| Integrations | – | Basic integration (up to 3 no custom rules) | Advanced integration |
Success stories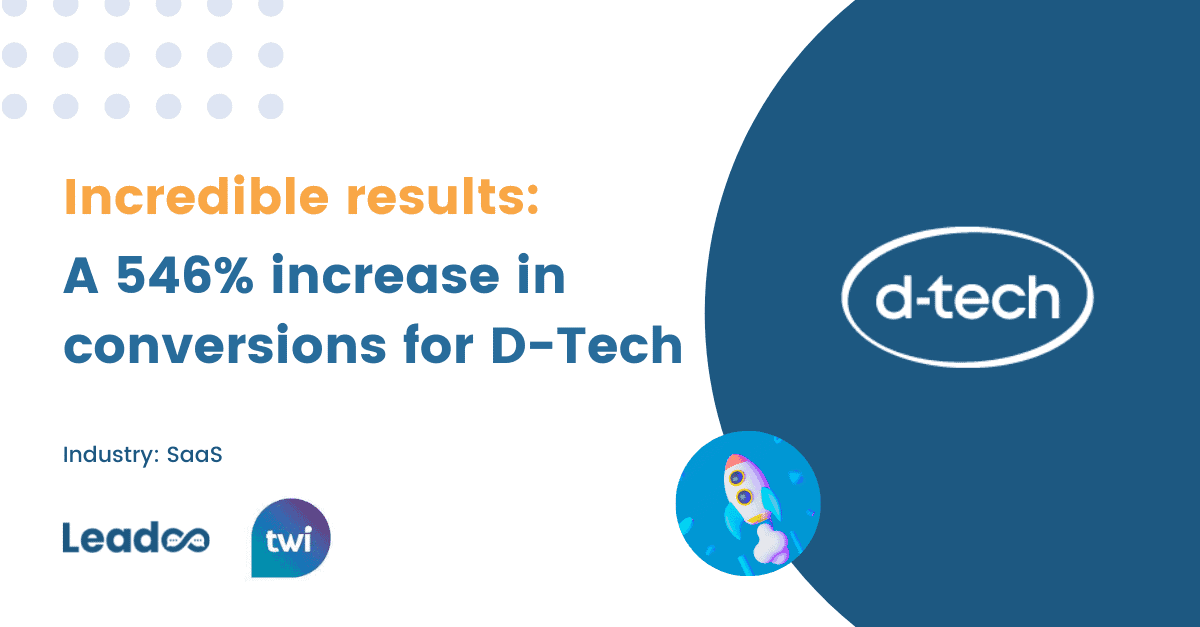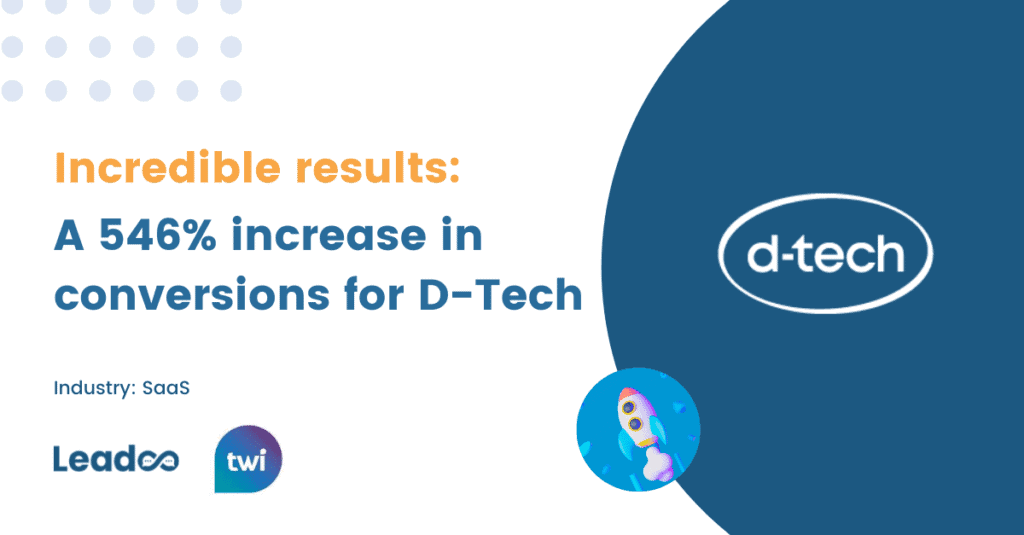 Incredible results: A 546% increase in conversions for D-Tech (via TWI)
This time, we interviewed Andrew Butcher to get the inside scoop on D-Tech's Leadoo journey…
Read more