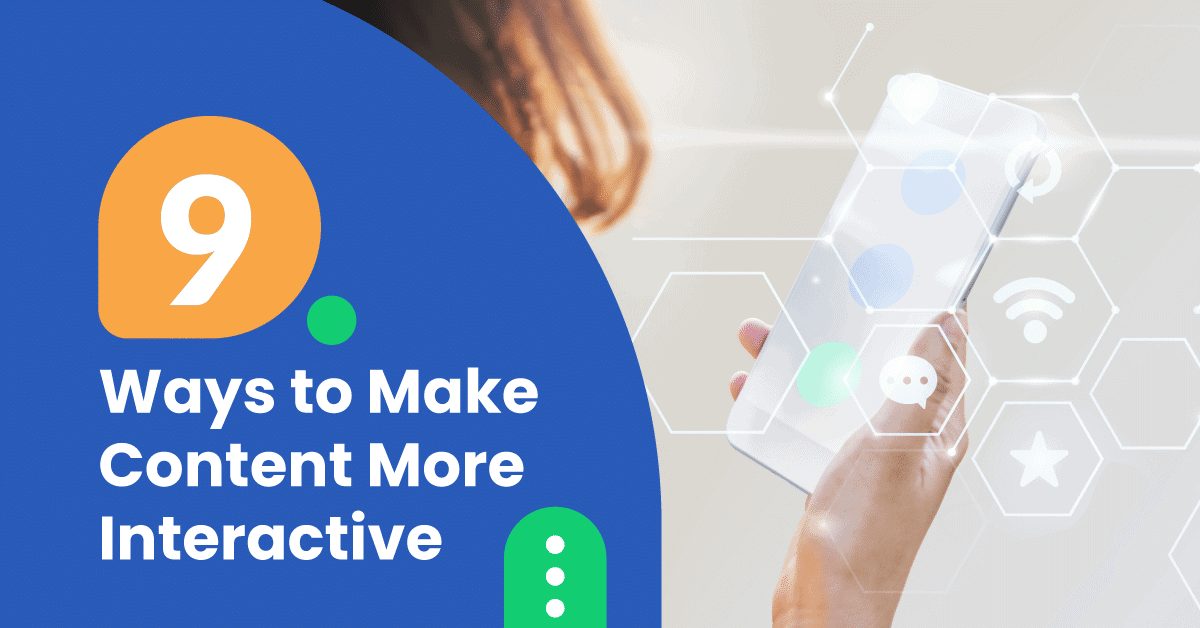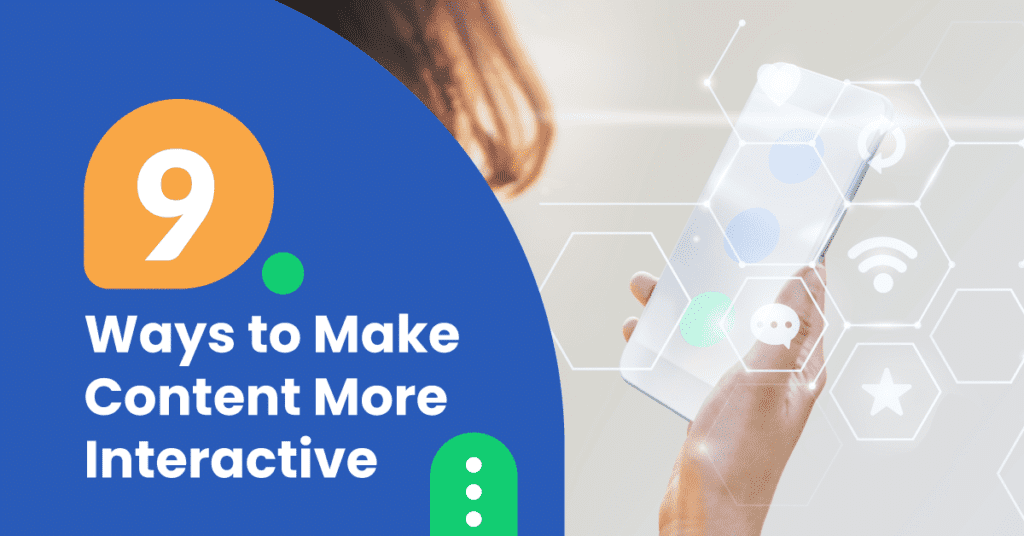 From triggers and clickbait, to purpose-driven interactions and activation, here we present 9 ways in which you can interact with your visitors and make your content a whole lot more appealing.
1. Links (especially backlinks)
Tried and tested, I almost feel like I don't need to explain why this is a great thing to be doing. However, if we take an interactive perspective, one way to activate the reader is by pointing to the information you're not going to give them. For example, links send the message, "Hey, in case you weren't sure, here's an explanation." If they click, you've provided value; if they don't, you've let them get on with their intended purpose with minimal interruption. Also, the more related backlinks you can provide, the more you're reminding them of your authority on the subject.
2. Content freebies
Whether you've got the resources to create a whole online academy course or just a short free e-book, everybody loves a freebie! Obviously, if it needs to be gated, you're getting some real value in return, but even if it's not, you shouldn't ignore the potential. A great example of this is the Seven types of humor from Turtl content solutions. Not only was it refreshing to get it without providing an email, but it was also interactive and highly engaging, and definitely contributed to me signing up for their course!
3. Progressive disclosures
Essentially, progressive disclosure acts as a teaser for something extra. Similar to the value provided by links, progressive disclosure presents additional information with minimal interruption to the reader. The attraction of the 'what's behind door number 2" factor is that we are instinctively curious about what we are not being shown. Good content should be presented in a way that provides the main point upfront and then expands with supporting evidence. So get creative with your UX and put some added flavour behind some enticing progressive disclosure.
4. Quizzes and contests
Although not the same thing, they can be connected under the concept of gamification. The idea being that everything you do can be improved by making things a game – because we love having fun! We all have the guilty pleasure of completing that ridiculously easy Facebook quiz or willingly throwing our name into the hat for a good giveaway. Spice up an infographic by getting people to guess the right statistic, give people a multiple-choice question to test their existing knowledge on a topic, or enter them in a prize draw if they know the correct answer.
5. Interactive graphics
Make your content more engaging by using flip tiles, photo galleries, and interactive graphics with clean, focused visuals. To achieve these visuals, consider hassle-free image background removal tools. This can ensure that your images enhance your content rather than detract from it. The stats for an infographic can be hidden behind a flip tile, or the non-essential images can be added to a gallery carousel. And if you've got some more complex data that you want people to see, animated graphs are a much more fun way to display. Just be careful not to overdo it and ruin the UX of your site!
6. Conversational Bots
As you present content on your website to generate inbound leads, you can embed a bot in the structure of an article and provide the reader with engaging conversations. Whether you are trying to help them navigate the helpful content on your site or to answer more specific questions about your products and services, bots offer many interactive solutions. From visual and videos to questions and surveys, many of the features found here are also found in bots.
Check out the variety of Bots available from Leadoo.
7. Surveys 
Perhaps you want to purposefully gather actionable data on a particular topic or maybe you just want a fun means of keeping people on your site, either way, a well-constructed survey can be an attractive tool. The key to triggering a reply is to pose a question simple enough for all to answer but interesting enough for all to be curious about the outcome. And, if you have the possibility to convert the data into a real-time graphical chart, even better. Alternatively, you could just A/B test some ideas with basic opinion emojis at the end of your blogs.
8. Expandable accordions and calculators
Details behind products and services can get quite confusing and often our short attention spans lead us to give up easily. Expandable accordions let visitors evaluating your product do so gradually, focusing on the features that most interest them. It also lets sites with more complex sets of data present the information in more manageable chunks. Calculators can also be a way to make a visitor's objective easier. If your products and services are priced according to dates or packaged in customized ways, this is a much more intuitive and helpful navigation method for the customer.
9. Videos
So there we have it – just a few diverse and achievable ways to make your content more interactive. If you're curious about what Leadoo can do to help improve the conversion of website visitors into customers, check out some more articles or chat with one of our team now.
A change of medium not only offers a refreshing alternative but video leads users to spend an average of 88% more time on a website. Videos are by far the most popular form of content for mobile users and widely promoted by social media sites due to the increase in attention they create. Videos don't have to be stand-alone pieces, and low budget solutions such as animations can compliment a pillar piece of content or service description.