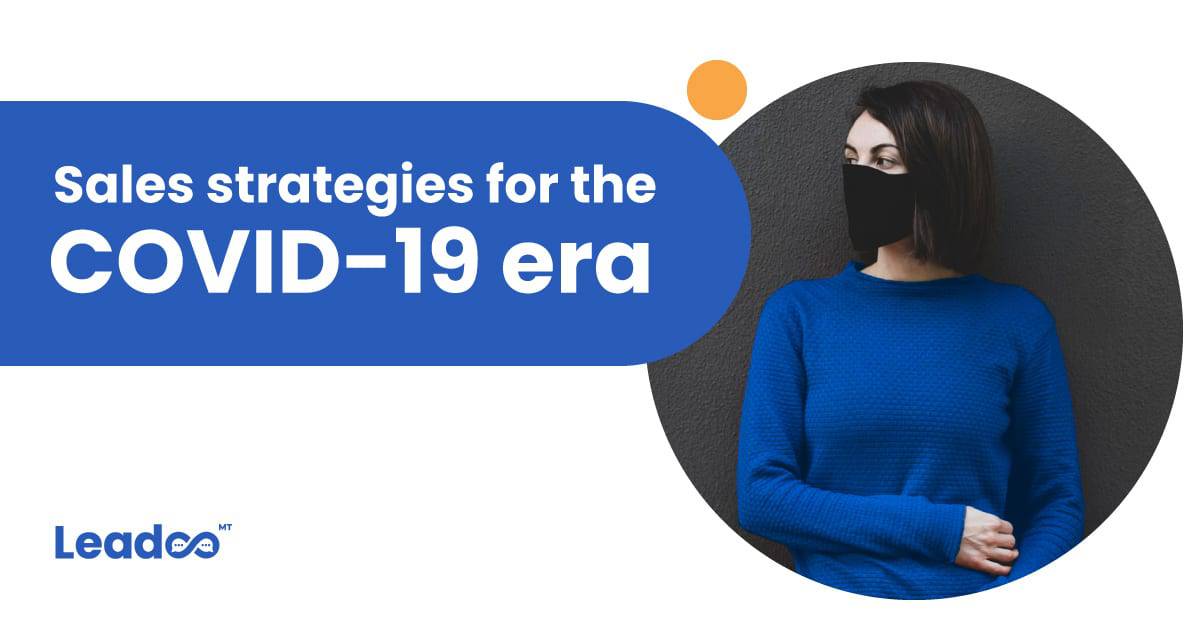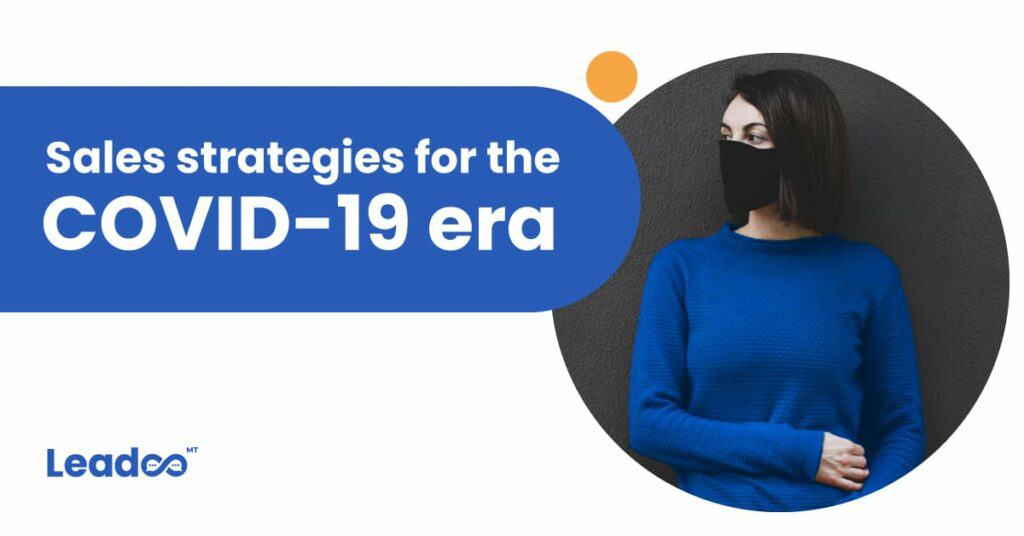 In this article we take a look at the most common sales strategies of the COVID-19 era. Take a deep dive into all the different approaches and explore their pros and cons.
The COVID-19 crisis that began its seismic impact on Europe in March has now lasted "for ages". In the spring, most companies thought that they could just "squeeze it in" and if they could last through the summer then everything would be fine. However, according to several sources (eg. BBC and Bloomberg) the pandemic will most likely continue for at least another 12 to 18 months. Companies have adjusted their strategies accordingly but a lot of companies are still struggling to define their sales approach.
As it has become apparent that the current situation will last much longer than was initially expected, so sales strategies also need to face up the new reality. We gathered together the most common sales strategies companies are using during the COVID-19 era and reduced them down to four different approaches, which have some quite significant differences.
The Most Common Sales Strategies For The COVID-19 Era
The "Wait and see" approach
The "Opportunity of a lifetime" approach
The "Denial" approach
The "Lucky bastards" approach
Now lets go ahead and take a closer look at the approaches, how they differ and what are the pros and cons of each strategy.
"Wait and see"
Companies following the "Wait and see" approach have decided to wait for a while to see how the market around them will change. It is apparent that this approach doesn't give you the first-mover advantage but nor will it lead you in totally the wrong direction.
The biggest issue with this approach is that you really need to know when to wake yourself up from the paralysis and kick yourself back into action. That's where you meet the thin line between this and falling into the "Denial" approach.
Pros
+You are monitoring the situation
Cons
-You won't be among those in your industry to hit the ground running when the crisis subsides
-You rely too much on the actions (or inactions) of others rather than being proactive
"Opportunity of a lifetime"
This crisis has turned things upside down and at the same time opened up a window into a world of opportunities (at least for those companies who see these strange times as an opportunity).
There are industries that have been hit harder than others but even in those cases, there is the prize of being the 'last man standing' if you can make it out the other side.
For instance, consulting and marketing services have been hit quite hard, with expendable business services, such as these, often being the easiest to cancel. Even in these industries, some companies are investing heavily in growth as they view the COVID-19 crisis as an opportunity to really shake up the balance in the market.
This approach seizes the opportunity to aim for growth that these crazy times offer. Companies following this strategy have invested more in sales and marketing than their competitors. They have realised that, even though those investments wouldn't necessarily bring in immediate ROI, when things go back to "normal" they will be in the forefront of their industry.
Pros
+leading the way and the first ones to benefit when things normalise
+gain market share in the short and long term
Cons
-requires at least some investments and a lot of organisational courage
"Denial"
Despite being easily the worst approach to take, there are still too many companies turning a blind eye to the effects of COVID-19 for their business. Companies following this approach are ignoring the fact their markets have changed and that this ongoing turbulence will last longer than just a few months.
This approach is the most harmful for any business and will lead to significant difficulties both in the short and longer-term. It does not mean that some kind of 'cultural malaise' has come over all the personnel within these companies. It's more about senior leaders blocking any action or failing to respond to the market changes.
Pros
+there aren't any, sorry
Cons
-you will lose the existing market position for good
-you will lose talented people who get fed up with your company doing nothing to adjust
"Lucky bastards"
For some companies, this crisis has been the gift of a lifetime due to positive market changes resulting from the impact of COVID-19. For example, industries related to remote working technologies or online shopping are apparent beneficiaries of the crisis (anyone ever heard of Zoom 6 months ago?).
Companies following this approach have been presented with an early Christmas present but might struggle in being able to fully grasp its potential. One difficulty companies might face, when really trying to leverage this opportunity, can be the challenge of scaling.
Pros
+you get the biggest boost of your life
Cons
-some are not ready for the sudden, significant uplift in demand
-long term strategies get shelved as all your focus goes toward servicing the high demand
-might cause companies and individuals speed blindness
What next then?
Well, if I were you I would discuss this topic with your colleagues to figure out whether you all agree with what sales strategies for the COVID-19 era you are following. You could also discuss whether that is the right sales strategy for you.
And if you are interested to learn more about this topic we have researched the subject in-depth in different industries. Please find below links to industry-related materials,
Transportation, storage and logistics
IN ADDITION! It would be great to discuss more about your thoughts on sales strategies for the COVID-19 era, so please have a chat with my bot below ⤵️