We're proud to announce a new feature addition to Leadoo's Conversion Platform, Single Sign-On (otherwise known as SSO.)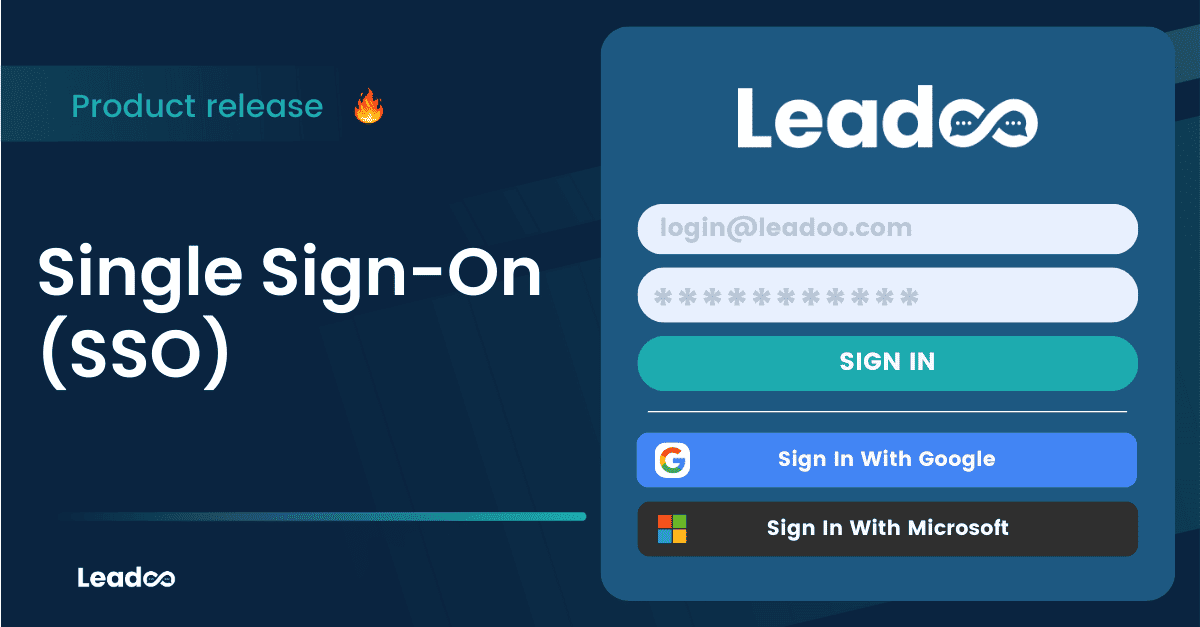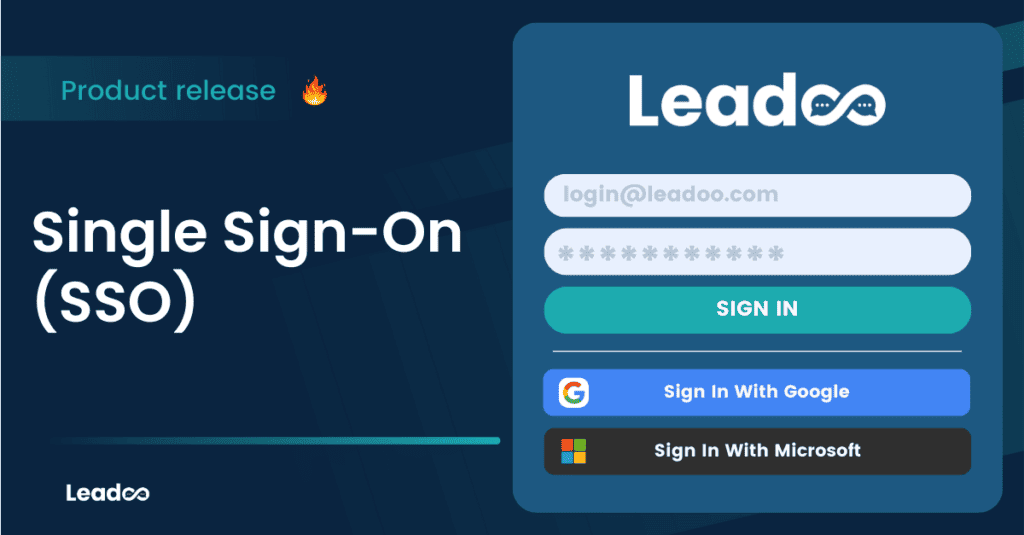 What is SSO?
Before we introduced Single Sign-On, users could only access Leadoo using their username & password (which can be forgotten or compromised.).
Did you know that globally, it's estimated that up to 40% of all IT help desk queries are about passwords?! 👀

Now with the introduction of SSO, Leadoo users can now quickly sign in using their Google or Microsoft account – eliminating the need to remember multiple passwords.
How do I switch to Single Sign-On?
Changing the way you login is super easy.
> The only requirement is that the email address assigned to the account you're currently using must match the email ID of the Google account you want to use SSO with.

If they match, it's as easy as heading over to our login page and following the instructions below.
Step 1 – Choose the account you want to login with and follow the prompts offered by either Google or Microsoft.
Step 2 – Once logged in, you should be given the option to switch to SSO.
What if my Leadoo email doesn't match my Google/Microsoft account?
No problem!
Setting up SSO is as simple as adding a new account to your Leadoo user panel. Follow the instructions below. It's incredibly easy!
Step 1 – Open your Leadoo dashboard by signing in then head to the 'Teams' tab on the left hand side.
Step 2 – Once the teams dashboard has loaded, head to invite member in the top right corner.
Step 3 – Fill out the details for the new account you'd like to add. Make sure the email you're adding matches the Google/Microsoft account you want to enable SSO for.
Once done, click 'send invitation' and head to the email you've just added to accept the account invite. ✉️
Follow the steps on the invitation email and ✨voilà!✨

Head back to the sign in page and log in with your Microsoft or Google Account. You'll now be able to access your Leadoo account using SSO.
Why did we introduce SSO?
There's a few reasons why we introduced Single Sign-On. Reasons like:
🕒 Saving Time – SSO helps reduce the amount of time tinkering with passwords and enhances productivity alongside ease-of-use.
🔒 Security Enhancements – No more having to write down & store insecure passwords. You can now access Leadoo using your Google or Microsoft account.
Also, keep in mind that for bespoke or enterprise level plans, admins can now force SSO logins meaning that anyone trying to access Leadoo would need to do so using an account created by their organization, adding an additional layer of protection.
💻 Decreasing IT Costs & Help Desk Calls – Around 40% of all IT help desk calls are relating to a forgotten password. Eliminate this expense by giving users the capability to quickly login using a single, familiar password.

🖱️ Enhanced User Experience – The most important reason to us. We wanted to make accessing Leadoo a slick, streamlined process and we felt like adding Single Sign-On to our ever-growing list of features contributes to our platform's accessibility.
Trouble accessing your account?
If you're having trouble logging in using SSO or you're getting unexpected error messages, please reach out to support by following this link here.
Single Sign-On
SSO