Leadoo is proud to announce our latest partnership agreement with Footprint Digital, a digital agency based in the UK, who exist to make your digital marketing more effective with specialist data-driven marketing services including: Strategy, SEO, PPC, CRO, Content Marketing, and their Digital Carbon Footprint Audit.
Kaya Heaton, Partnerships Development Manager at Footprint, and Santtu Kottila, CMO at Leadoo, gave us insight on the partnership:
Q: How was the partnership initiated?
A: "Our partnership has been developing for quite some time. We joined forces with Leadoo and TWI for a Conversion Elite webinar in September 2021. Since then, we have developed our relationship further through content collaboration and educational sessions – education is at the heart of what we do at Footprint Digital and working with Leadoo on education just feels natural. We're really excited to be partnering with Leadoo to make the most of the synergies between our services," Kaya responds.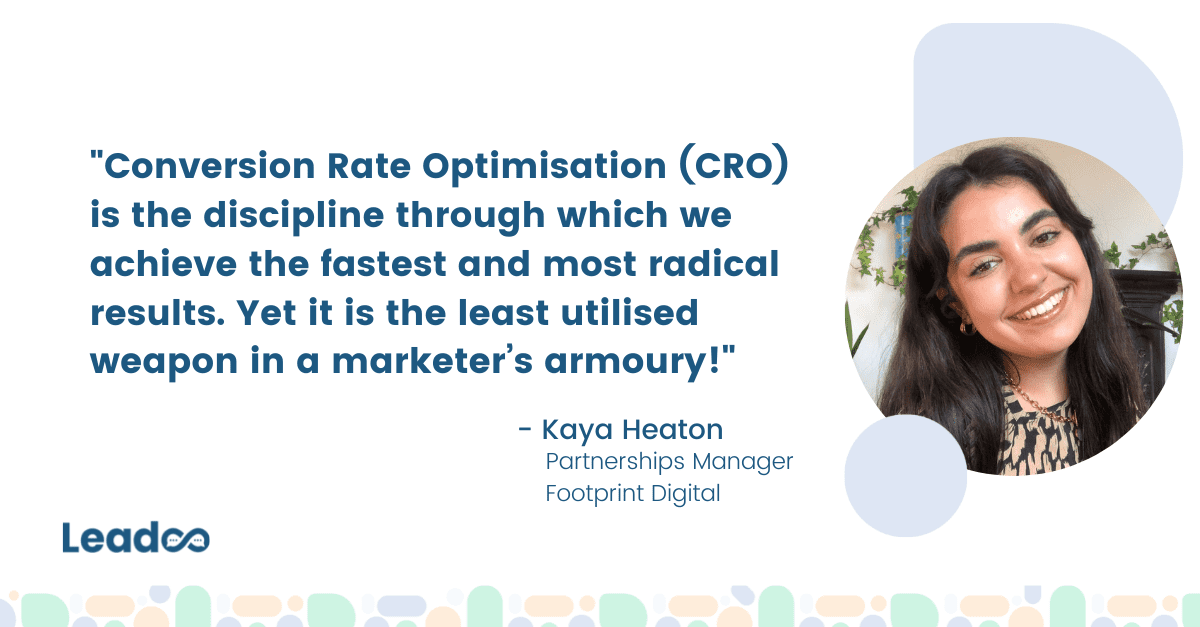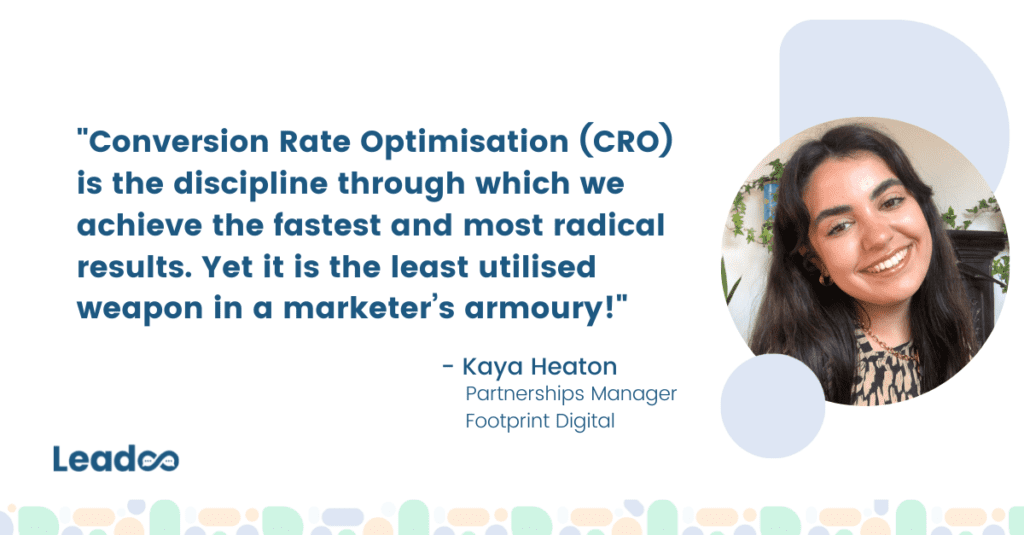 Q: What motivated you to partner up with Leadoo?
A: "We wanted to partner with Leadoo because we liked how they were taking an important conversion service to the next level with better automation and more genuine conversations. We value partnerships very highly at Footprint Digital and see working alongside other highly skilled, like-minded organisations as a real privilege," explains Kaya.
"It made absolute sense to partner up with Footprint Digital to us, having initially met at an event it became clear that our partnership would be one which would be of benefit to us and our clients and prospects alike. Footprint are incredibly knowledgeable in their field and placed well in the UK market to have an understanding of a wide range of clients who we can now offer our services to to help improve their conversion rates. It's quite exciting, really!" Kottila adds.
Q: Why do you consider conversion optimisation as important right now?
A: "Conversion Rate Optimisation (CRO) is the art and science of finding out what's wrong, then fixing it. We've tested thousands of websites. The results of tests are always fascinating, surprising and often downright weird! As well as being a lot of fun, Conversion Rate Optimisation (CRO) is also the discipline through which we achieve the fastest and most radical results. Yet it is the least utilised weapon in a marketer's armoury," Kaya begins.
"It's always been important and testing has always been something a lot of websites are bad at. We think it's fair to say that we all expect website and app journeys to be easy, and caring about conversion rate is exactly that. If you don't offer what you have, and make getting it easy to achieve then you're hindering yourself. And if you're not doing it, the big fish absolutely are, so the gap just widens!" she finishes.
"The customer journey is no longer linear and short. The truth is that it's far from linear and takes significantly more time and effort than expected. When you realise this and stop pushing for a quick and hard conversion, and focus on soft conversions, data collection and insights, and ongoing nurturing, then a whole new world of opportunities open up both for you and your visitors," adds Kottila.
If you'd like to know more about partnering with Leadoo, get in touch via this page, or chat to the bot below 👇