When you log in to your Leadoo account the first thing you will see is your Leadoo dashboard.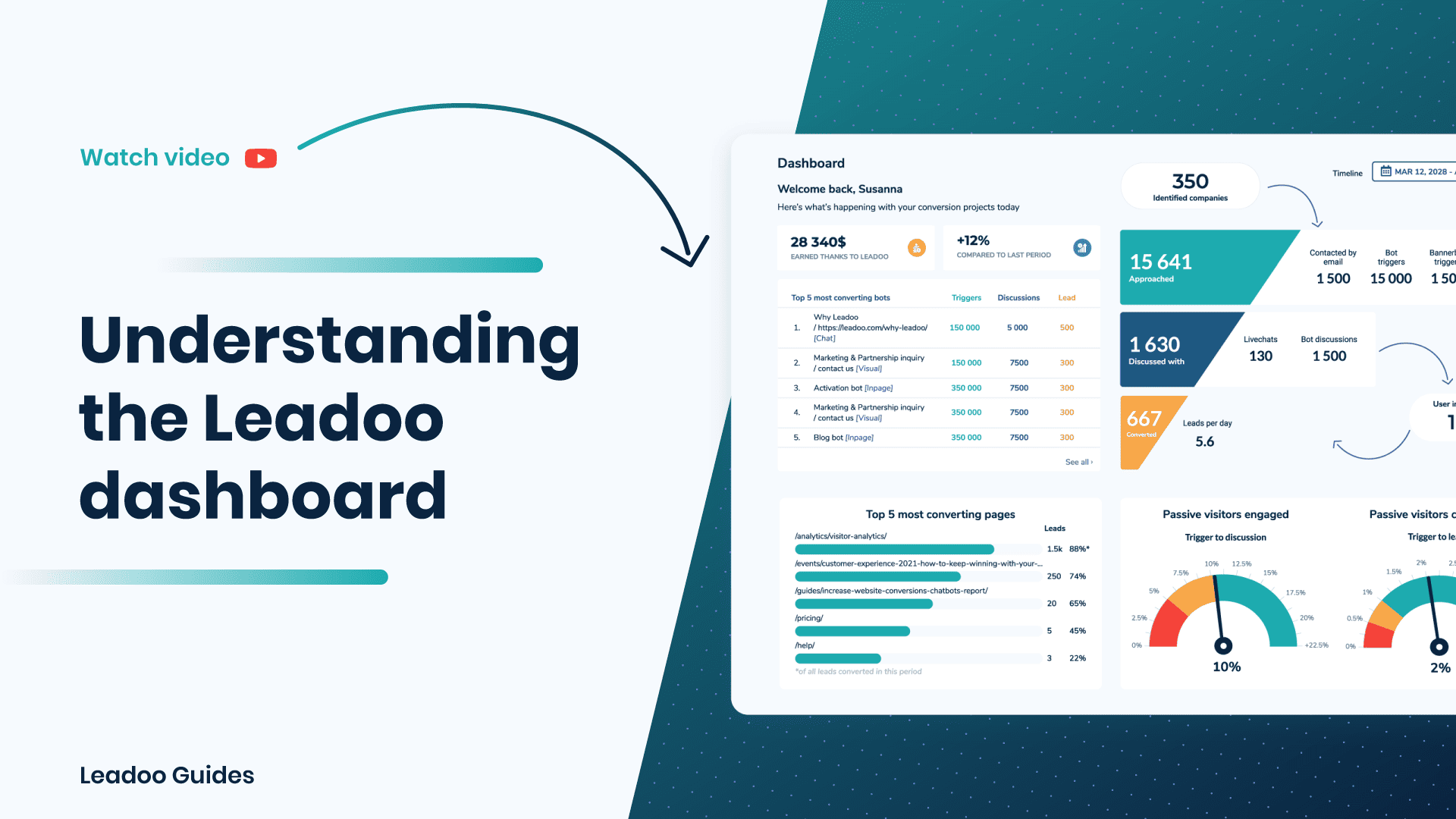 This is the place where you can go regularly to check the status of your lead generation efforts.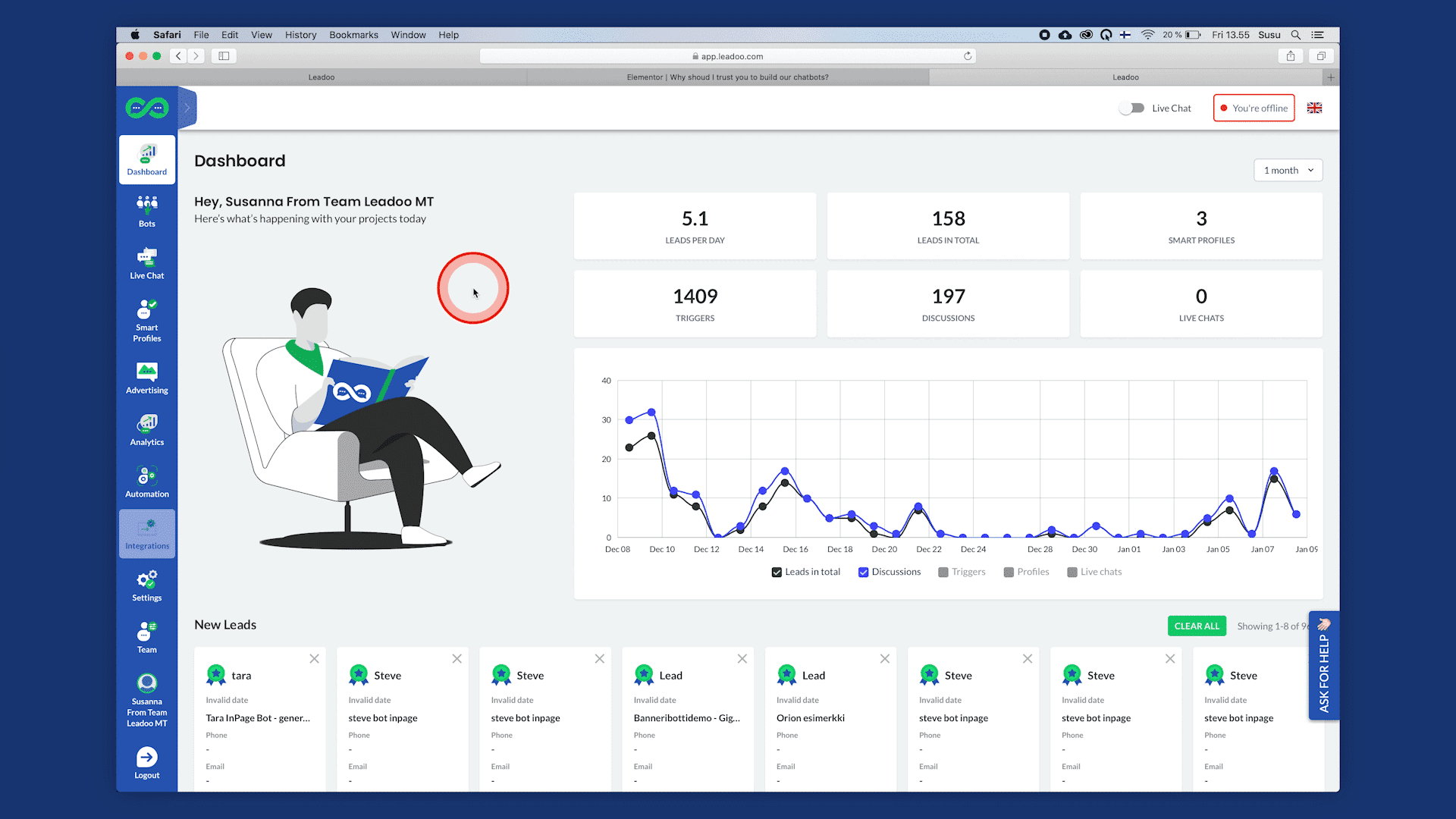 What you can do first, is to choose the period that you want to examine. By default you are viewing the latest month.

If you look at the stats below, you can see that the system tells you:
How many leads per day you have accumulated during this period on average.
How many leads in total you have generated during this period.
How many Smart Profiles have been identified.
How many Live Chats have been held.
As well as how many times your Bots have triggered.
And how many times users have started discussions with the Bot.
"Triggers" mean how many times your bots have opened for visitors on your website.
"Discussions" mean how many times your visitors have started to engage with bots. For example, clicked on the answer choices they provide.
"Leads in total" mean how many of the people who started a discussion actually left their contact detail into the bot.
"Leads per day" is a good indicator of how much volume of leads you have on a daily basis.
Same applies to "Live Chats". This helps you if you compare Live Chats to "Discussions". You can see which channel is most preferred by your users: Bots or Live Chats with humans.
On the chart below you can see how these numbers in different times during the period. This should give you an idea of high and low seasons on your website.

You can choose to examine just one variable at a time. For example the "Leads in total". Or you can look at all variables in one chart.
If you scroll down the page you can see the selection of the newest leads generated into your Leadoo dashboard. Click "View lead" to take a look at the details. This card will show some of the most important details collected from the lead.

You can also click the "Open lead" button to view the lead in detail.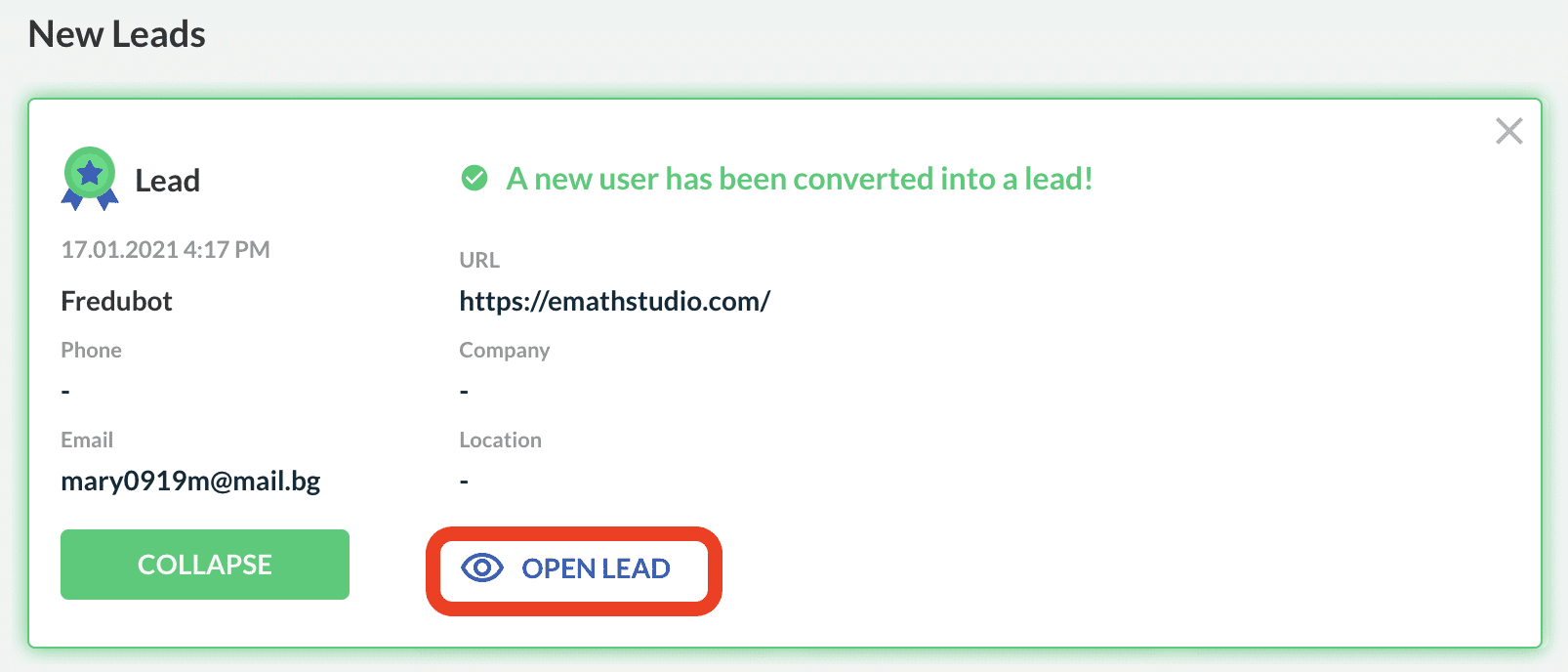 When you are done, you can either collapse the lead or mark it as "Viewed" from the "X" button above.