Why sales teams 💙 Leadoo
We at Leadoo know that your main concern as a salesperson is whether or not you hit your targets this month.
Our solutions get you on average 50% more leads and our platform fully integrates into your CRM system so no manual data filling is required. Bonus.
Features most loved by salespeople ⤵️
Conversion Kit
Conversion kit allows you to increase the number of leads generated from your site by activating visitors at every opportunity.
Conversion Insights
Conversion Insights allows you to see all the information you need on every lead to help you qualify and close those deals. Simple integration into your CRM means no manual data filling required!
Leadoo Sales Assistant
Create a virtual version of you who can answer FAQs, book meetings automatically to your calendar, as well as calculate and provide personalised quotes – so you don't have to.
Conversion Experts
Our Conversion Experts are on hand to provide support, guidance and training to help you make the most of your Leadoo solutions and continuously generate leads for your sales team.
Conversion Kit
Automate your pipeline and further qualify your leads using the Conversion Kit. Activate and convert visitors to your site, and pass the information to your CRM system. It'll even notify you when there's a new smokin' hot lead to be contacted!
Why fellow salespeople love this
Average of 50% more leads
No manual data filling required
Lead notification system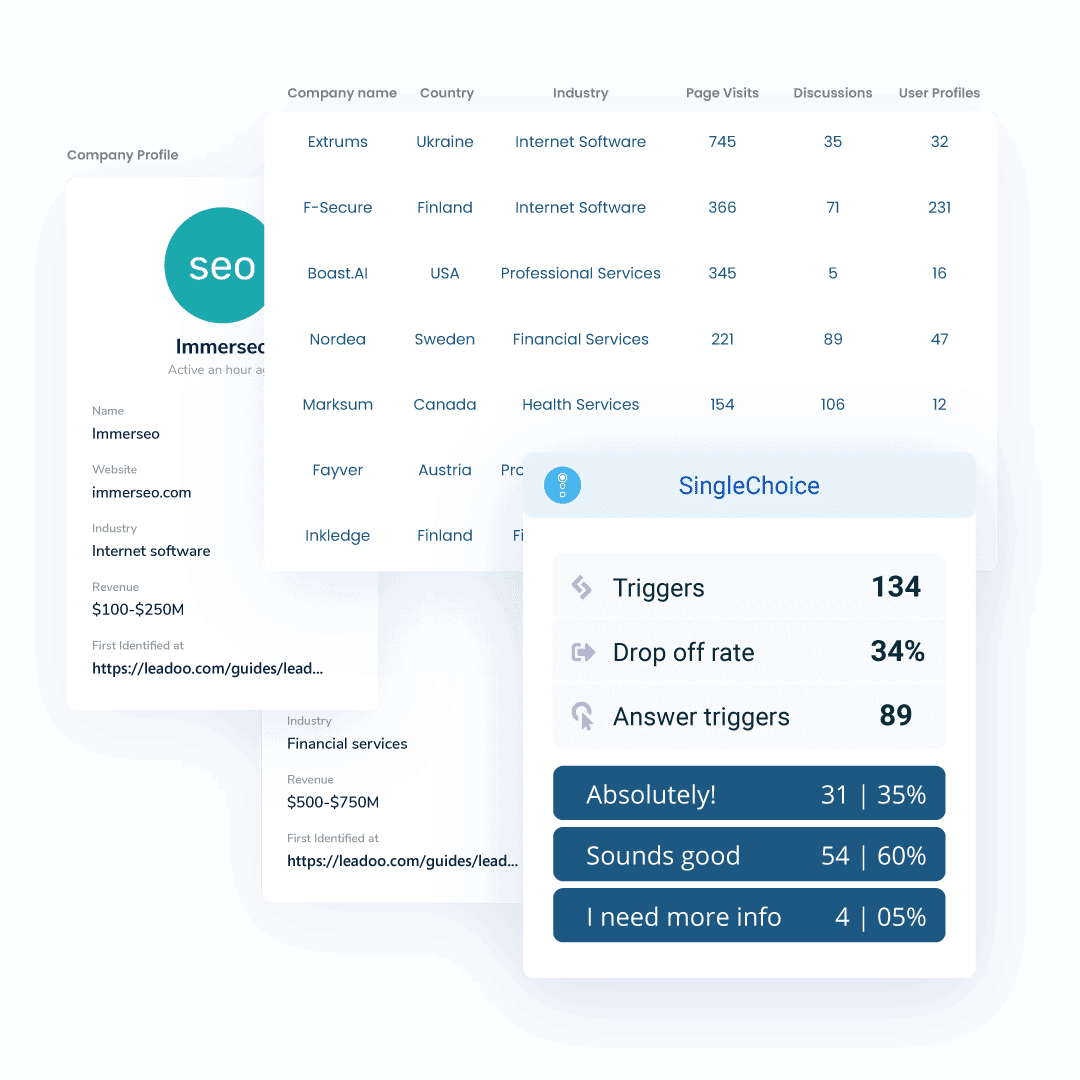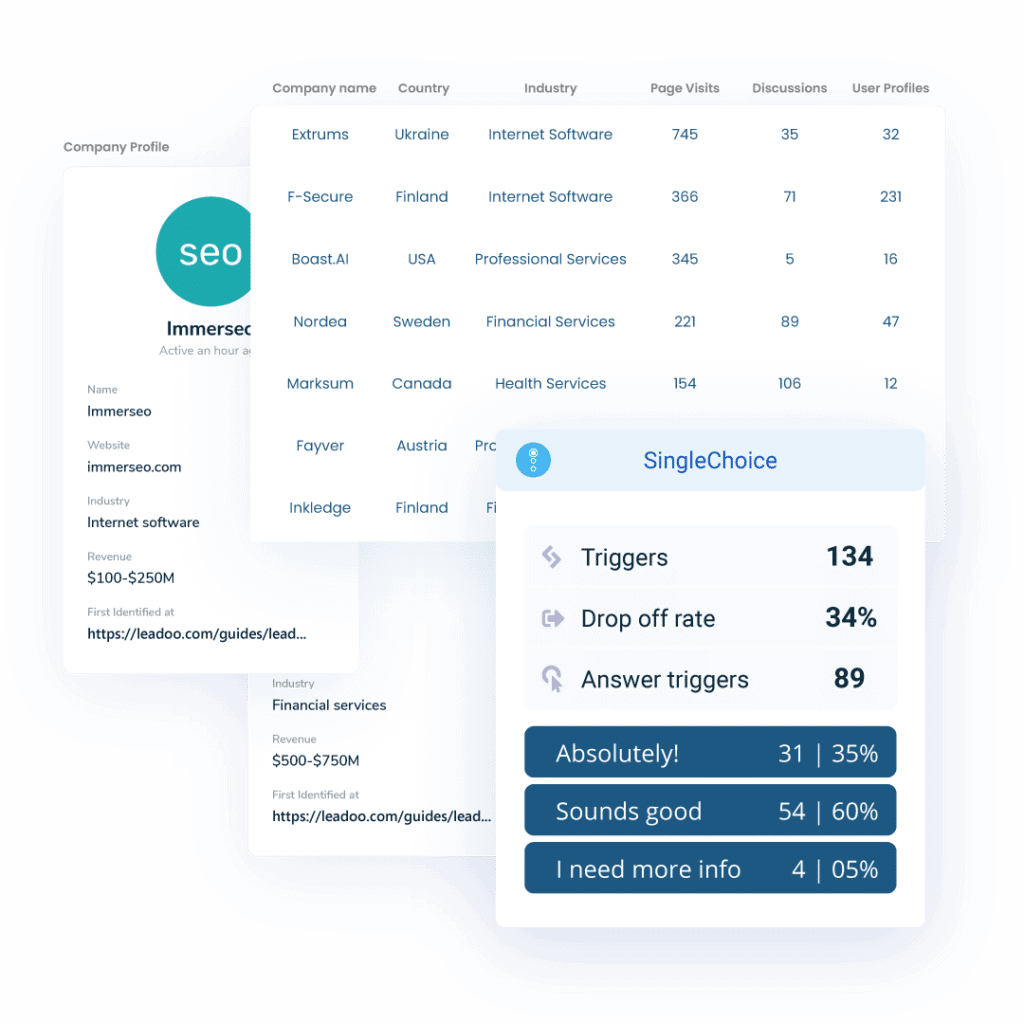 Conversion Insights
Conversion Insights lets you see which companies visit your site (even if they don't convert), allowing you to be proactive in your sales strategy for each prospect – be the first to contact them with a solution to their problem.
Why do salespeople love this?
Identification of visitors/companies
In-depth analytics of each visitors' buying funnel
Conversation-level analytics to identify popular products/services
Leadoo Sales Assistant
Book meetings, answer FAQs, calculate quotes and provide pricing, all without actually being there. Spend more time closing deals and less time on mundane admin tasks.
Why do fellow salespeople love this?
Automate admin tasks to free up time in working day
Existing templates to choose from, or create completely bespoke conversations
Easy, ten minute set up process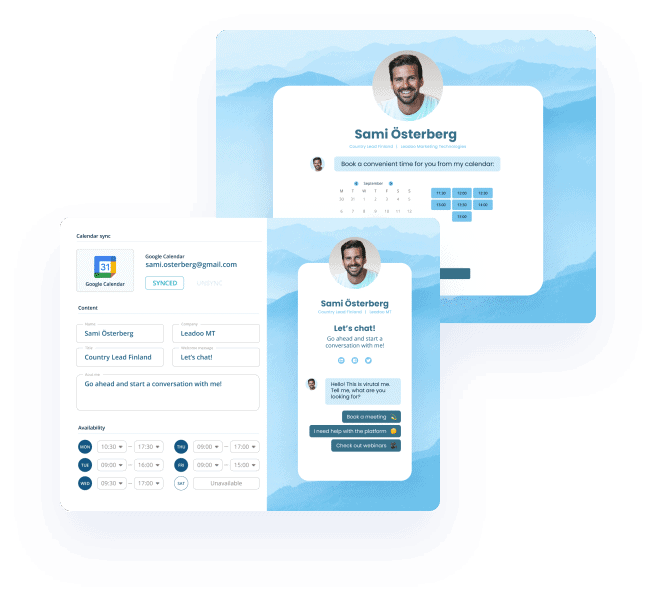 Conversion Experts
When you sign up to our platform, our Conversion Experts take care of everything for you. You can be as hands-on, or not, as you'd like. This leaves you in control, without the huge time investment to get set up.
Psst! On average we get our customers live within 2 weeks, and our customers usually only need a couple of hours of their own time to get set up!
Why do salespeople love this?
Full set up and ongoing support with use of platform
Training for you and your team on improving online sales
No marketing or conversion expertise required – we've got that handled.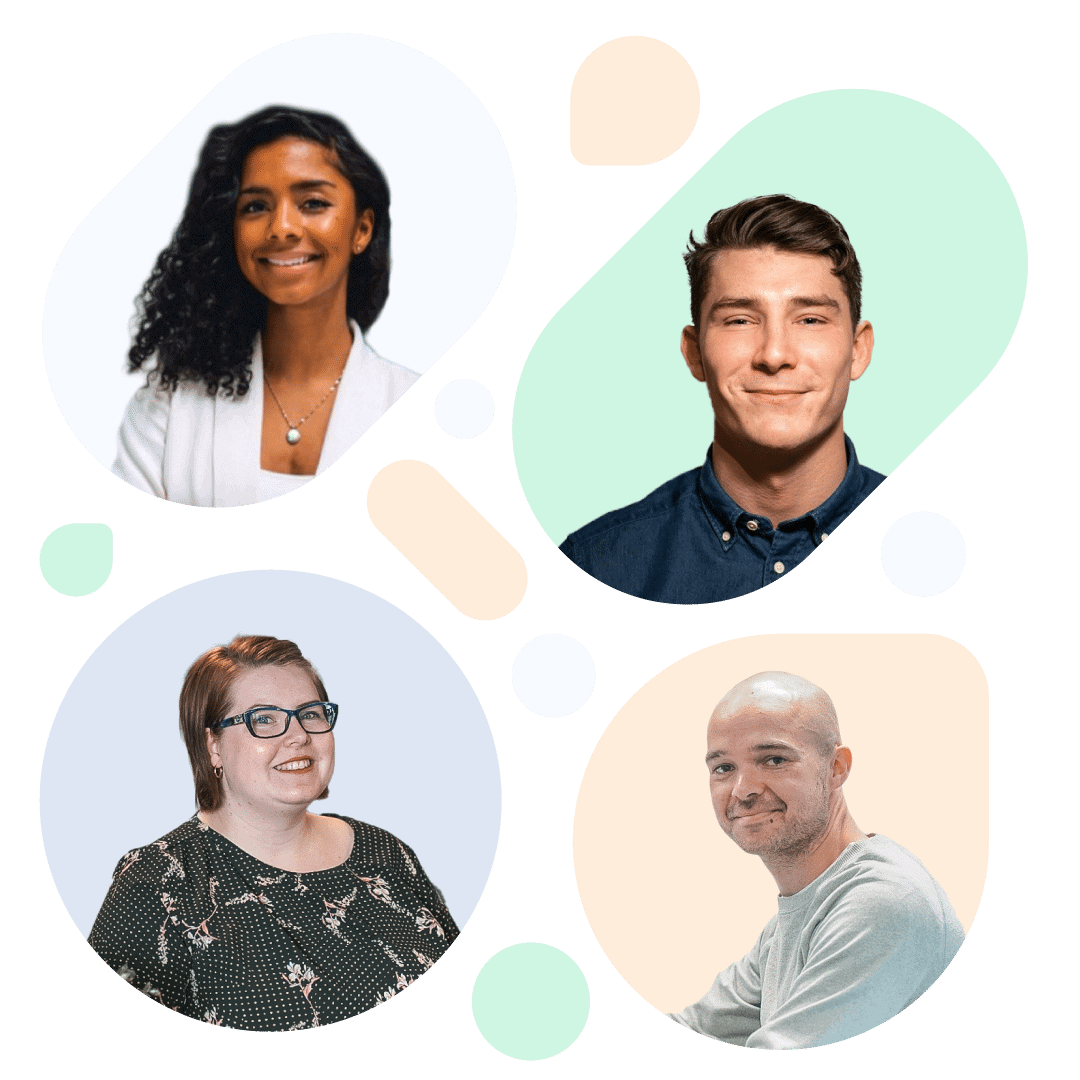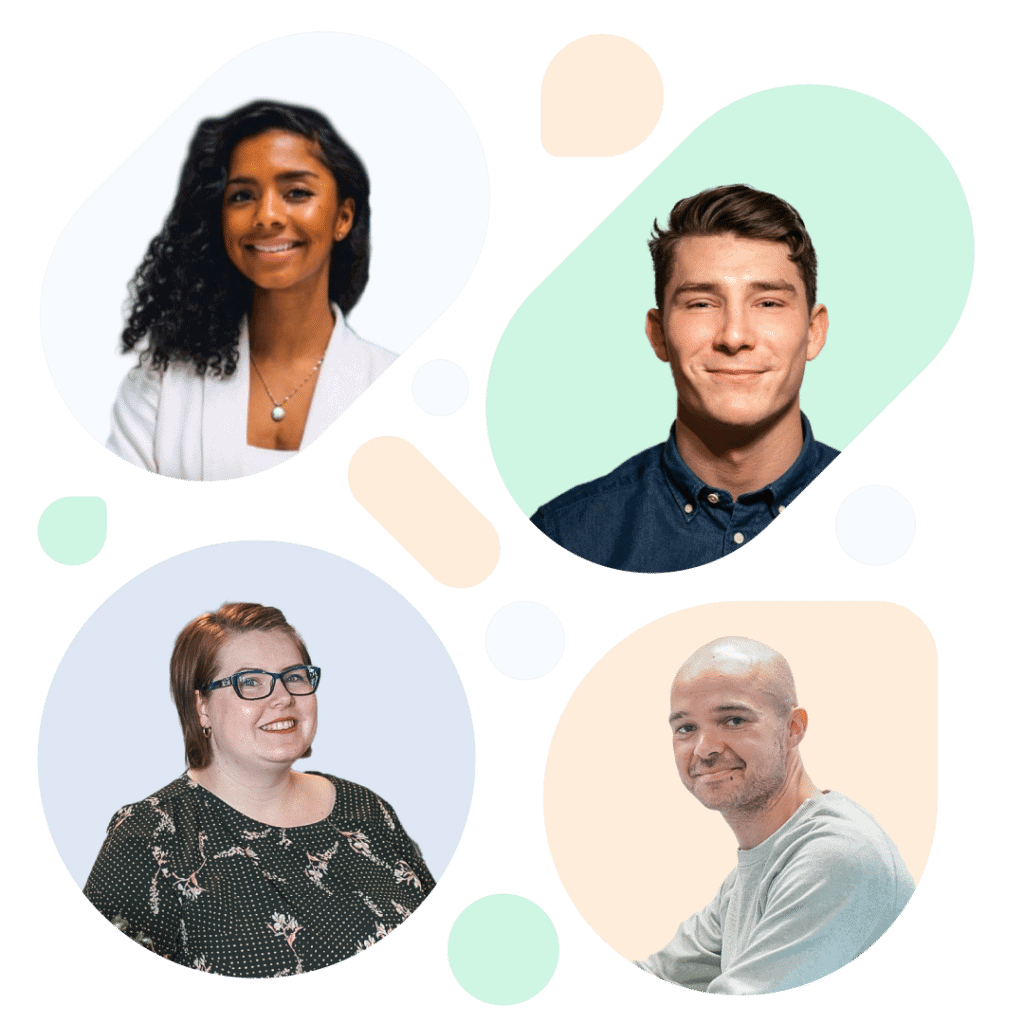 Up your sales results and convert more with Leadoo
Conversion Kit helps you to get more inbound leads and maximise your opportunities – without you having to do anything
You see which companies visit your site and get the company data, even without them leaving their contact details
All opportunities created from Leadoo tools automatically go to your CRM, you don't have to spend any time on filling in the deets
Our Conversion Experts take care of everything and make sure that your Leadoo solutions keep bringing in those opportunities and you can focus on closing those sweet deals
How they've succeeded with us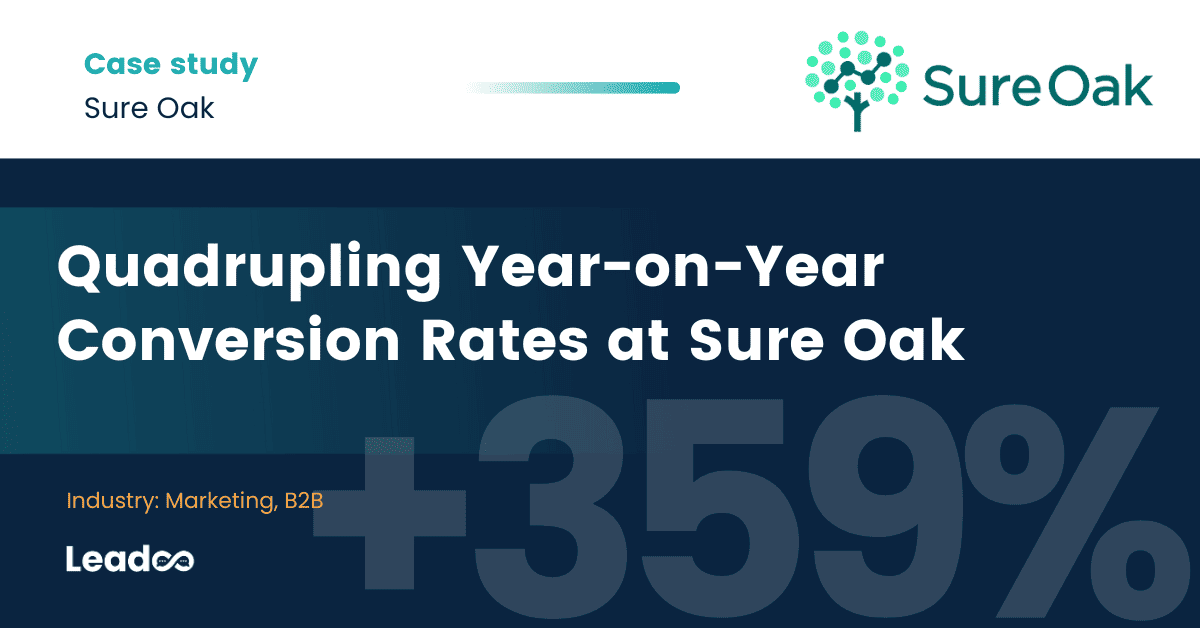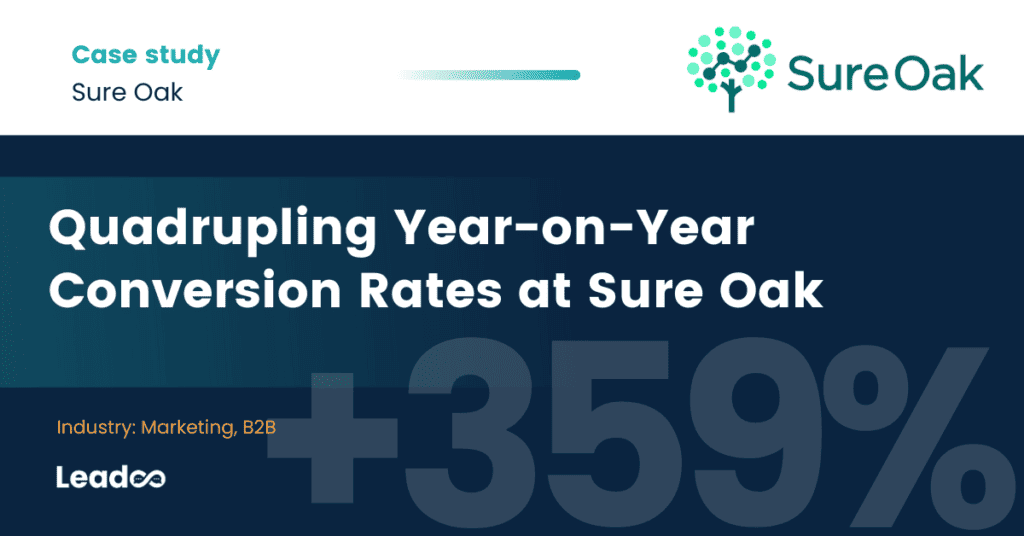 Quadrupling Year-on-Year Conversion Rates at Sure Oak
Who are Sure Oak? 🌳 Sure Oak is a full service Digital Marketing Agency headquartered…
Read more