Why sales teams
💙 Leadoo
Sales teams have one universal concern: are they hitting their targets this month?
Worry no more as Leadoo's got you covered. Our solutions get you on average 50% more leads and online sales from your existing website traffic. So sharpen your knives – those leads are coming your way! #alwaysbeclosing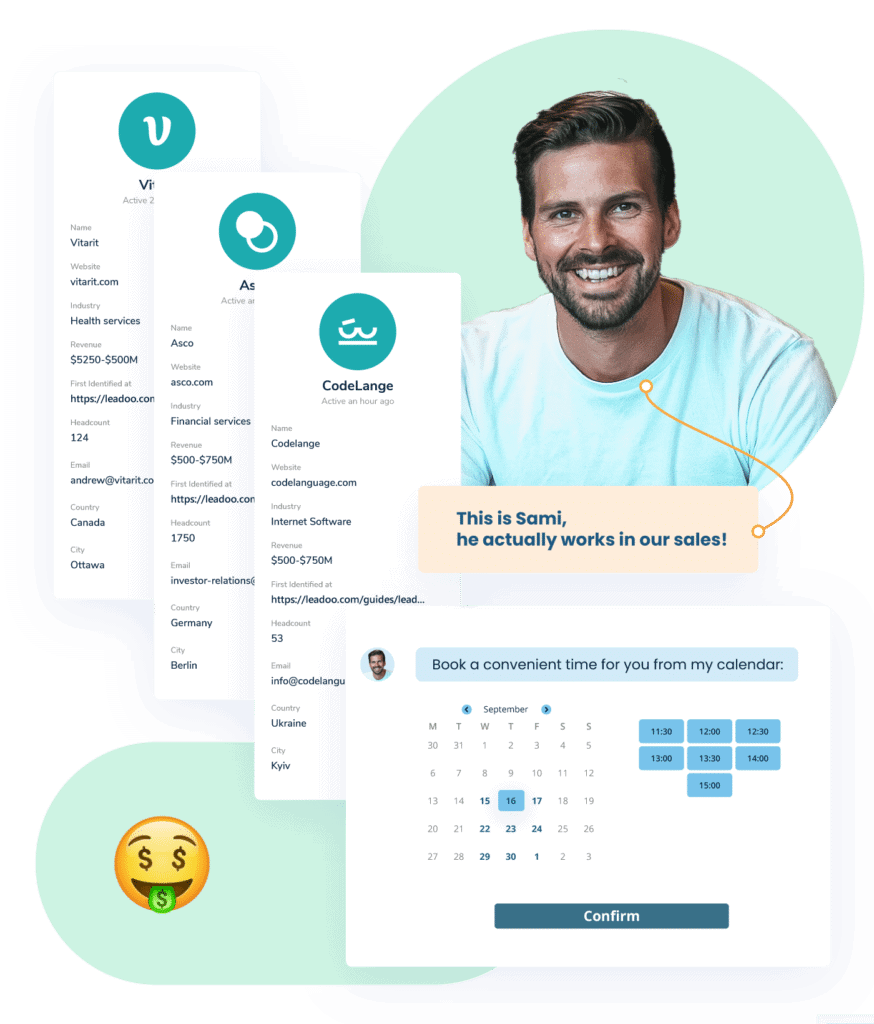 Benefits for sales teams 💰
Immediately more leads and online sales, on average +50%
Doesn't require your time at all to get started
Identification features to reveal which companies are already interested in you
Automate your sales meeting bookings and FAQs
No more using your precious time to fill in your CRM – Leadoo does it for you
Features most loved
by salespeople 💙
Conversion Kit
Automate your lead flow and further qualify your leads without doing anything using the Conversion Kit. All these conversion tools activate and convert people from your website, put the information into your CRM system automatically, and notify you when there is a new smokin' hot lead to be contacted!
💙 Why fellow salespeople love this
You don't have to fill the lead data manually to your CRM, removing this time-consuming activity. You'll get on average 30-70% more leads. Usually, that means also more opportunities, more closed deals, and a nice plump pay check! 💰
So, let's start filling up that massive, ready-to-be-closed-pipeline, shall we?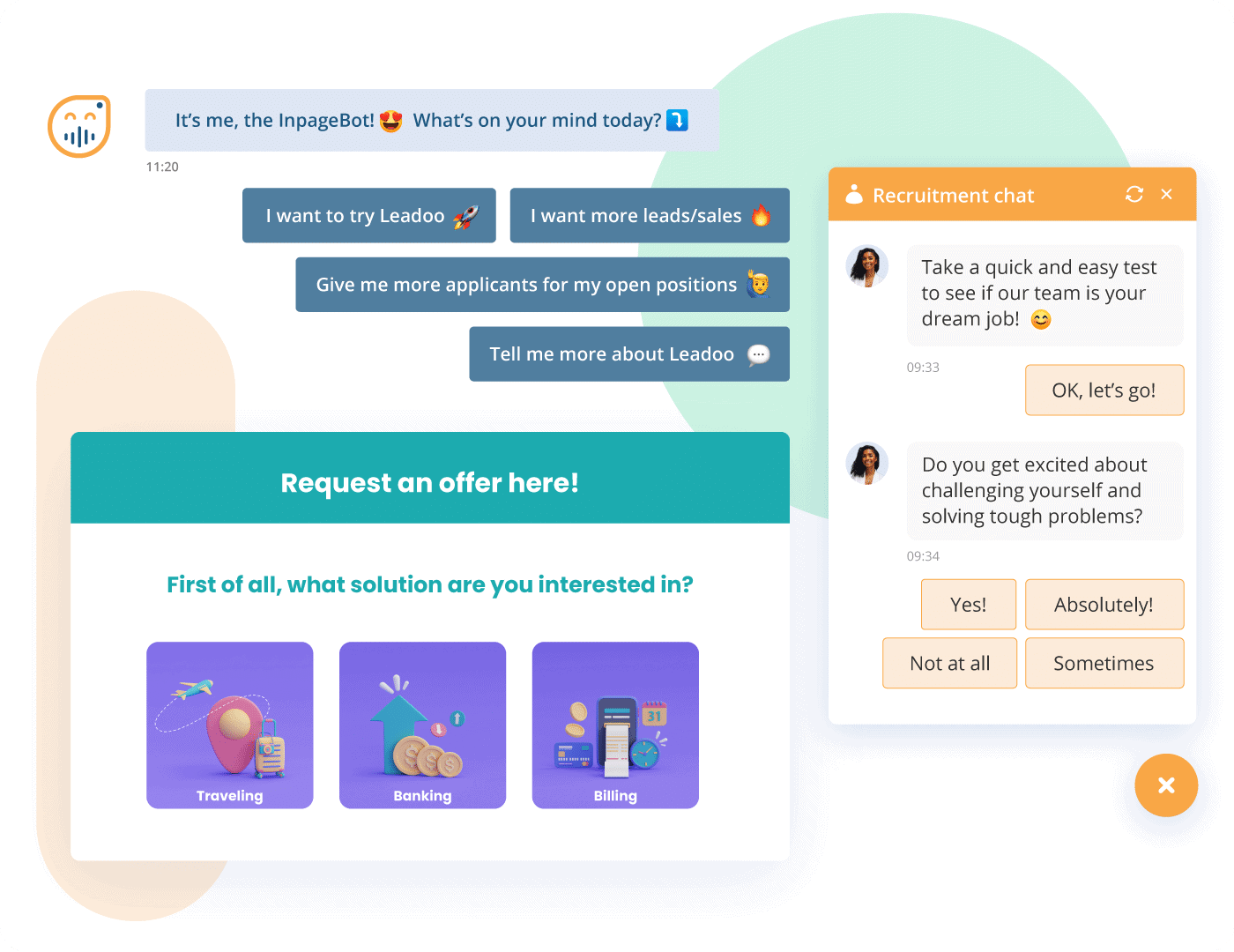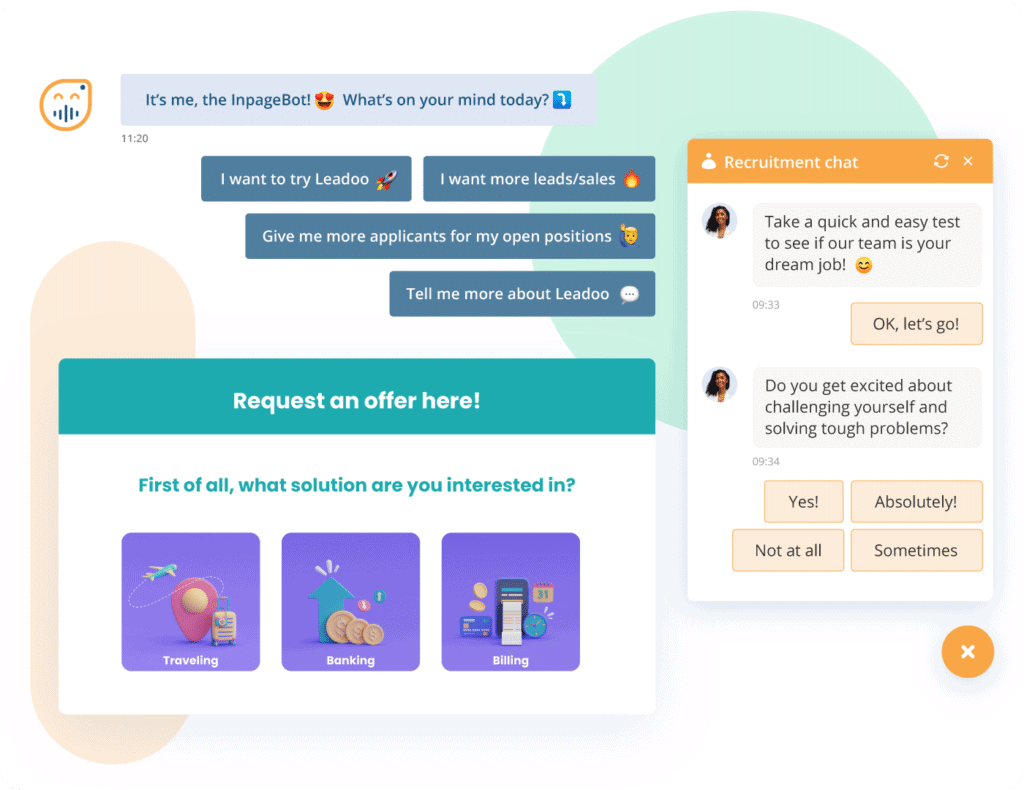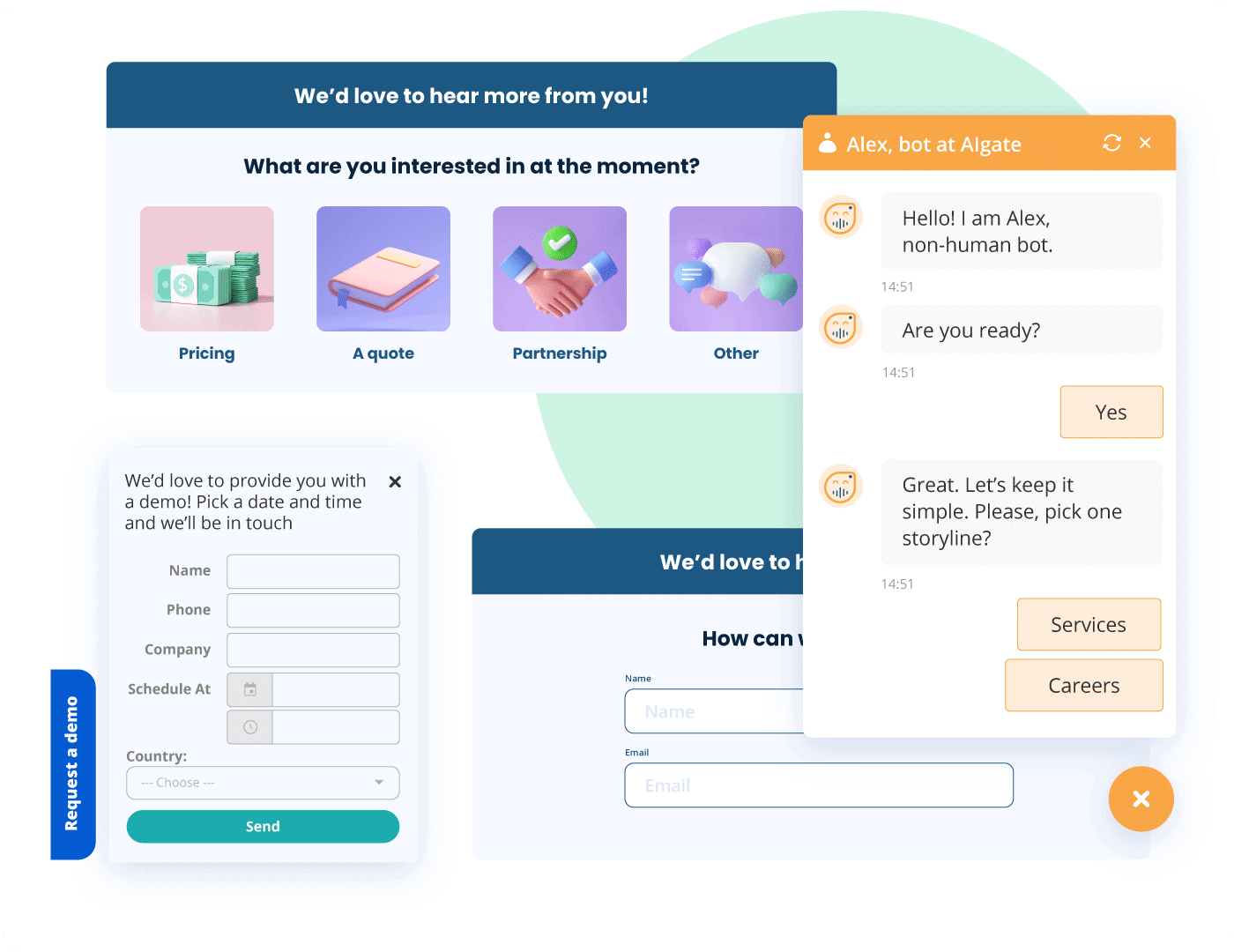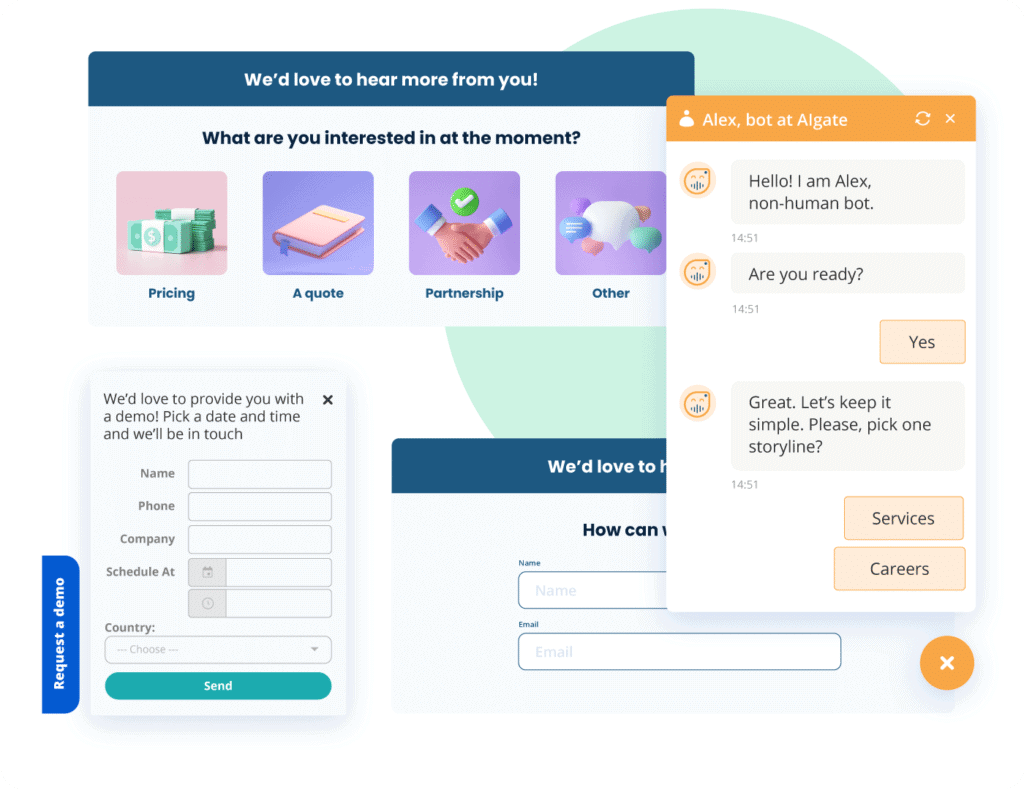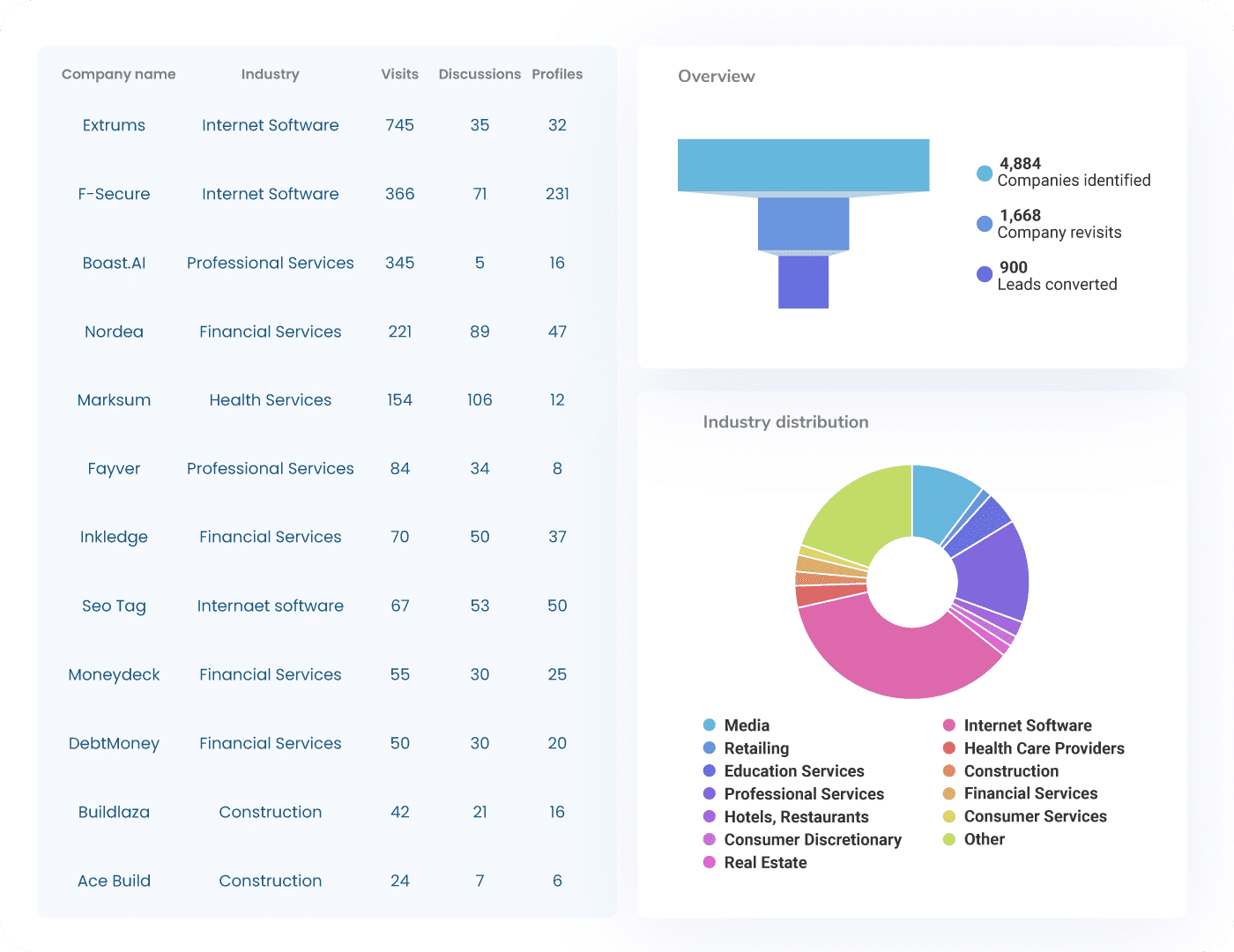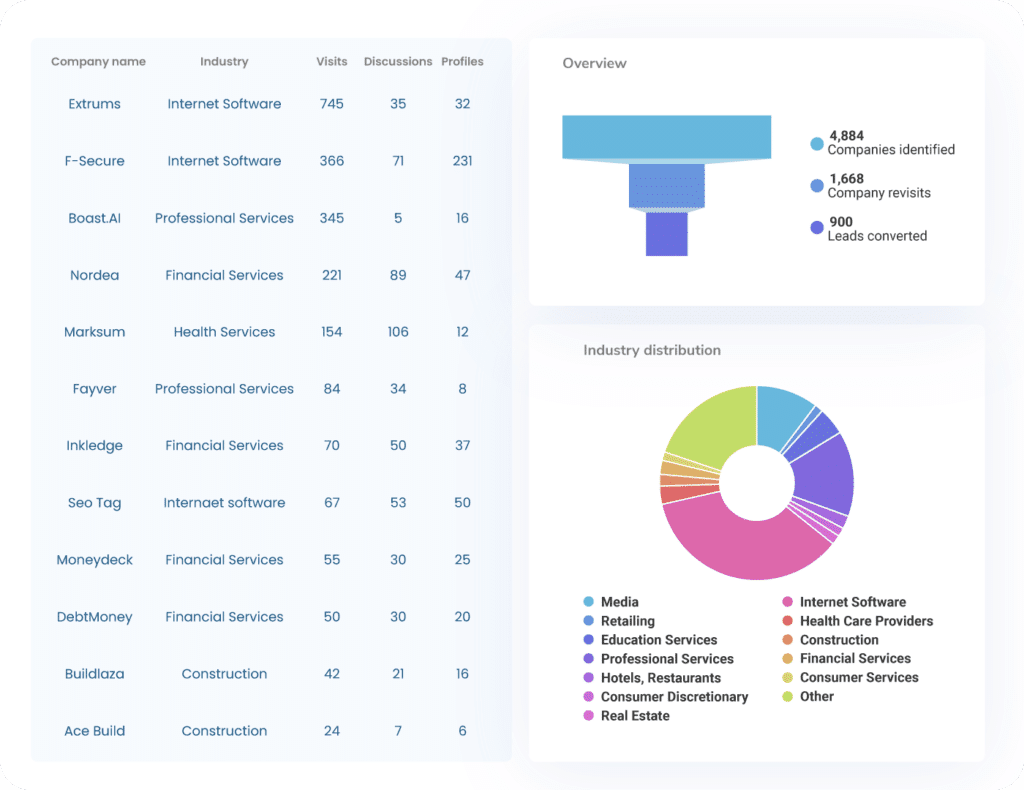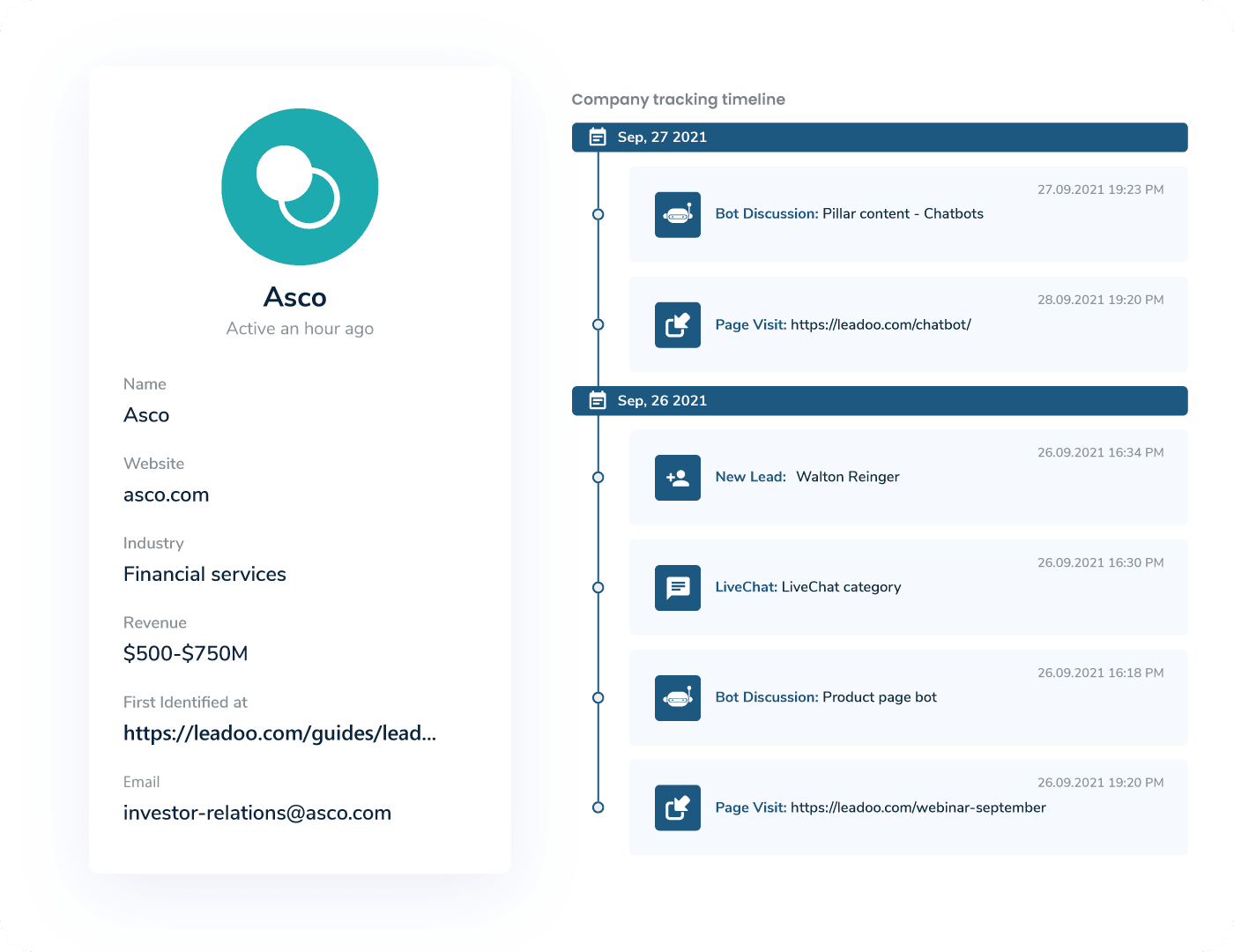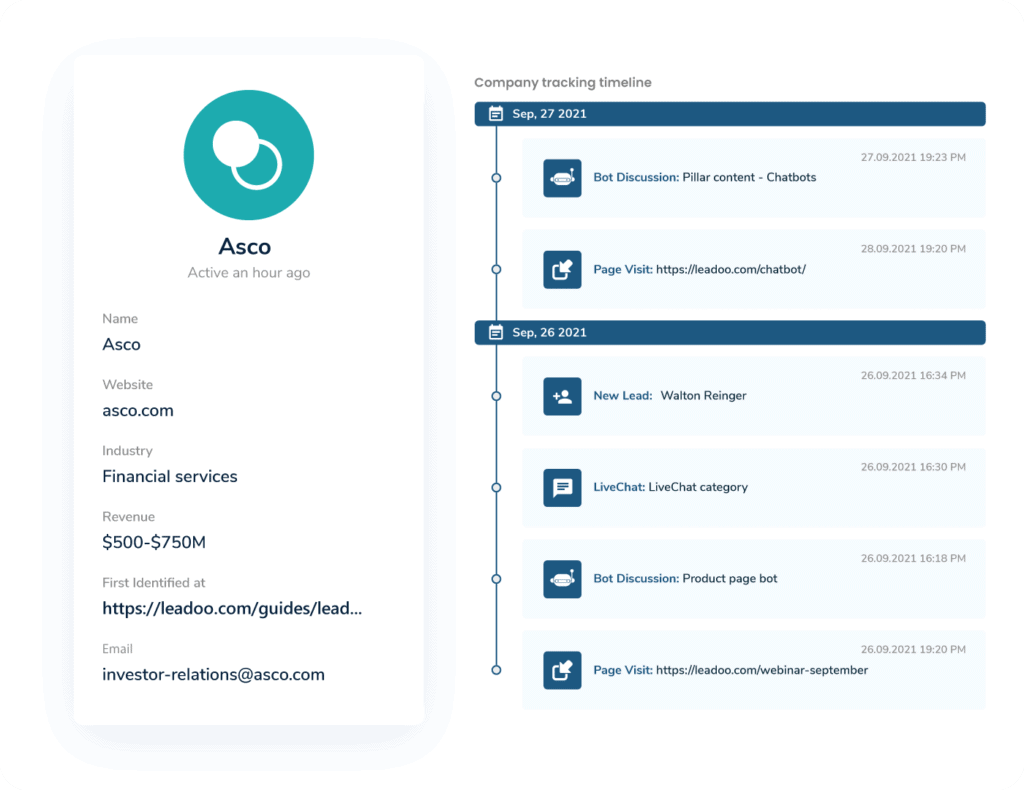 Conversion Insights
Conversion Insights includes features that let you see the companies who visited your site but didn't convert. This puts you in the driver's seat and means you can be proactive in your approach – you can see who they are, let them know you understand their pain points and, most importantly, show them how your product can save the day.
💙 Why do salespeople love this?
You'll get brilliant insights on the companies that didn't even leave their contact details. Double down on the number of meetings booked and make sure you enjoy a nice plump pay check at the end of the month 💰
Leadoo Sales Assistant
With Leadoo Sales Assistant, you can create a virtual you that will automate your meeting bookings, answer FAQs, calculate prices and provide quotes without you having to do anything. It sounds too good to be true, we hear you cry. But no, my friend, we're dead serious.
💙 Why fellow salespeople love this?
You'll be all set up and ready to go in under 2 minutes and then you can focus on the stuff that makes you money – like closing deals.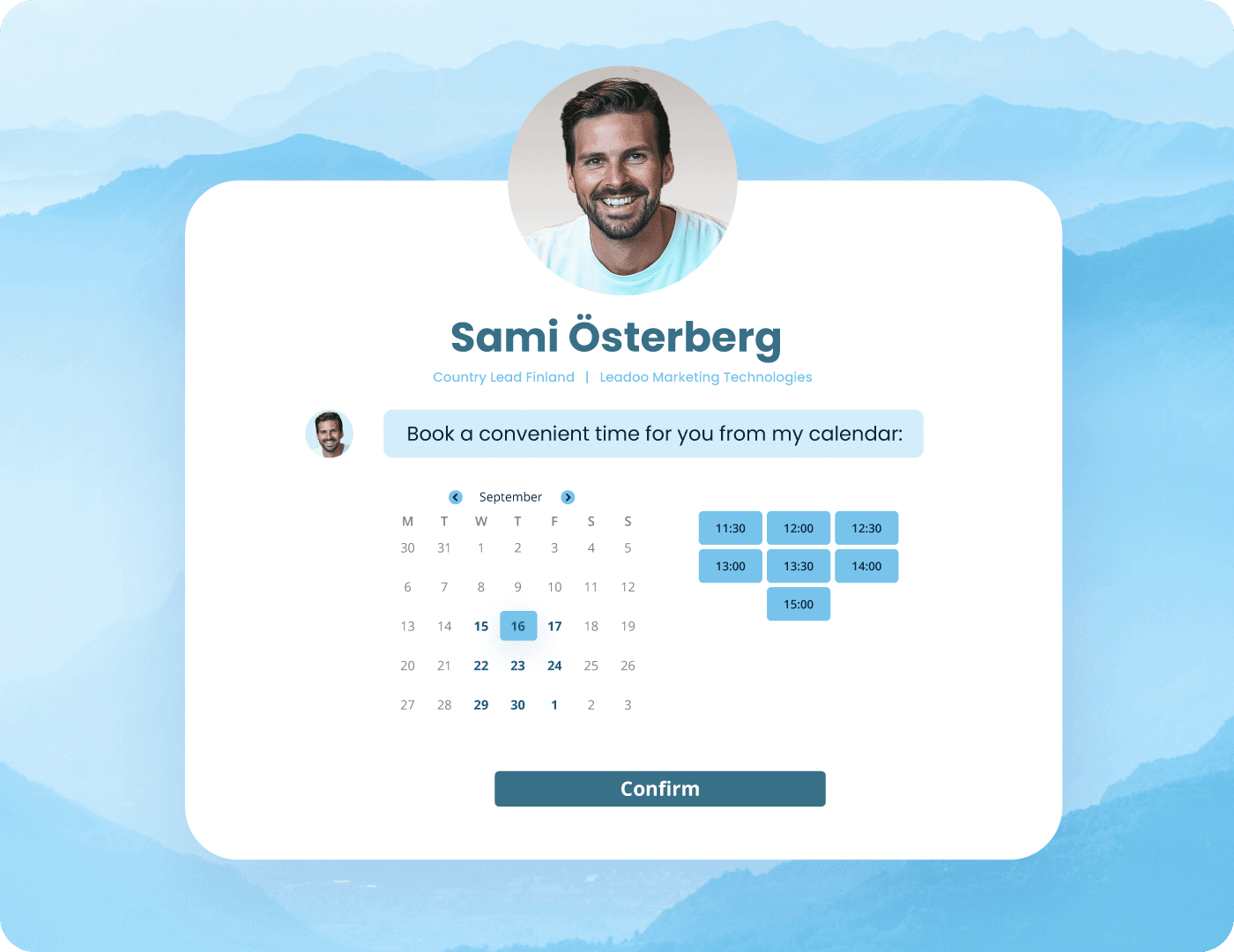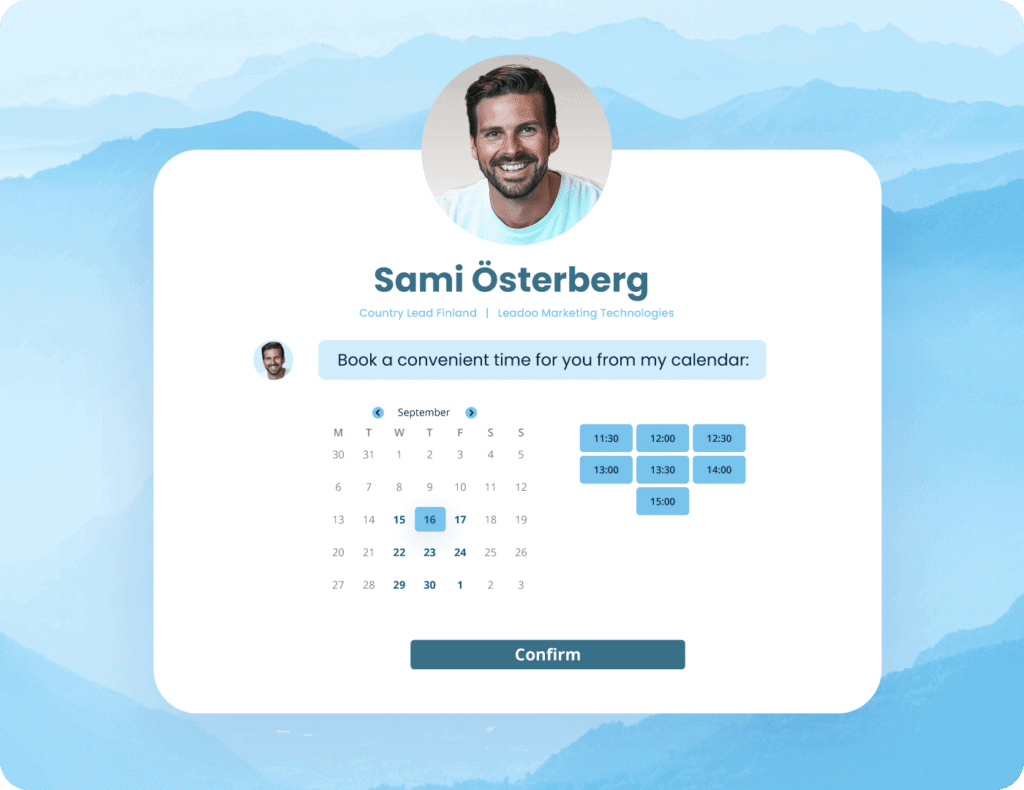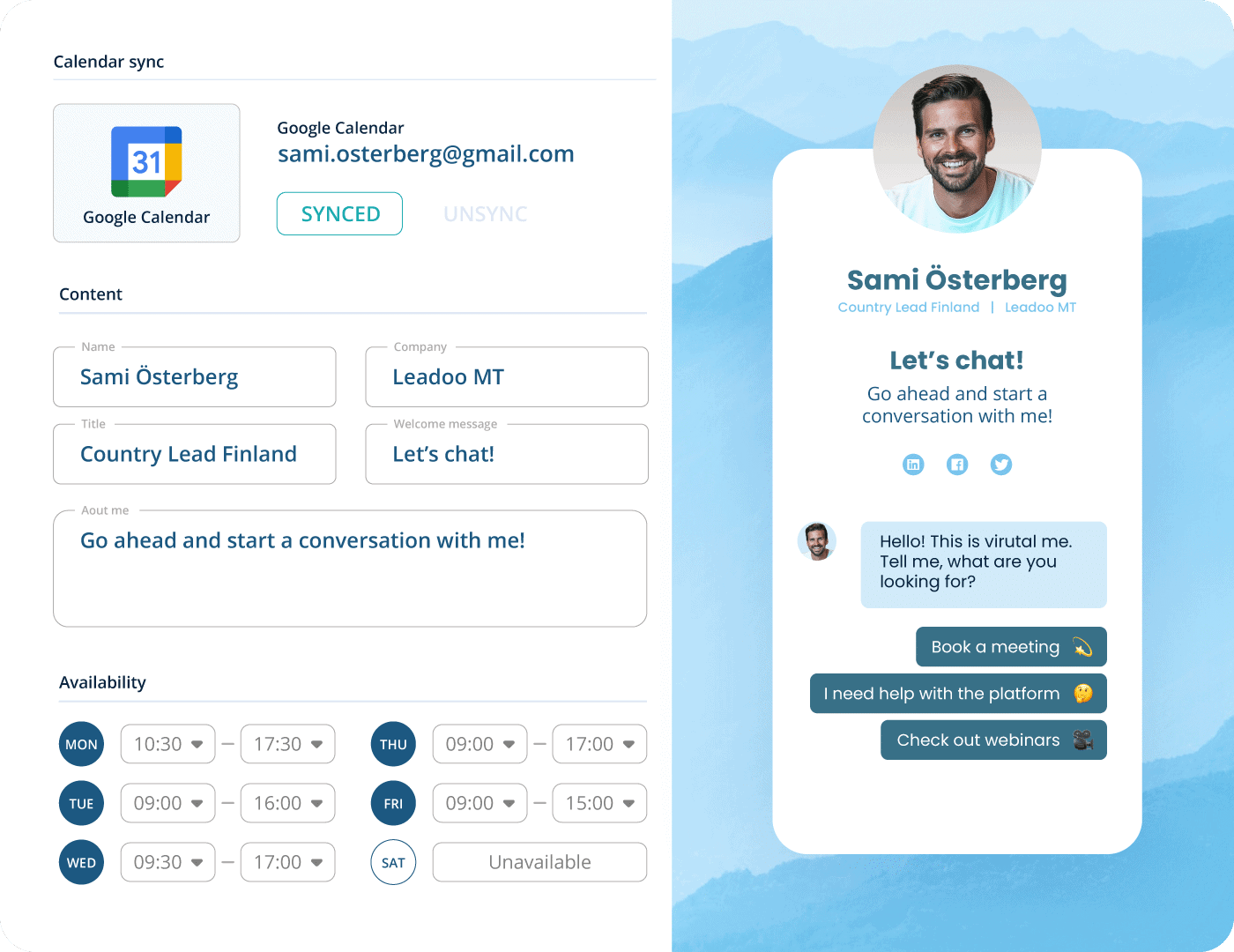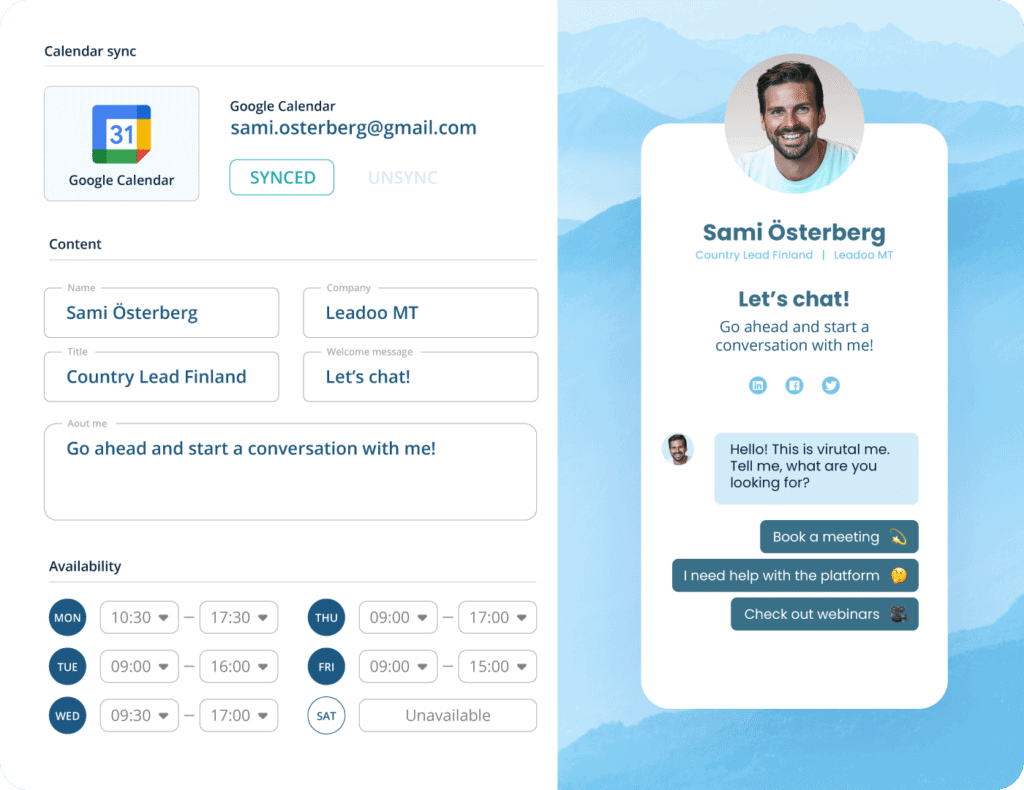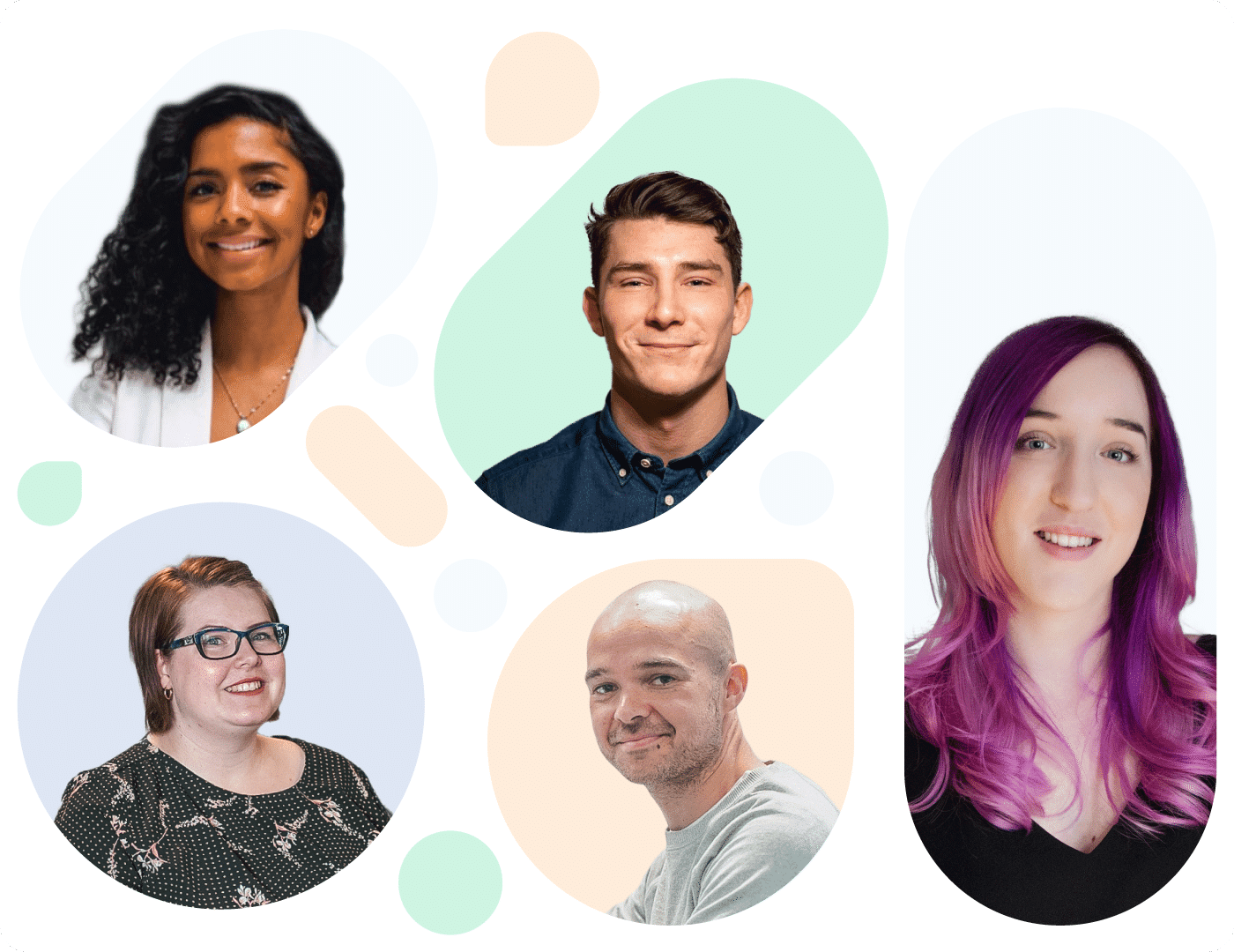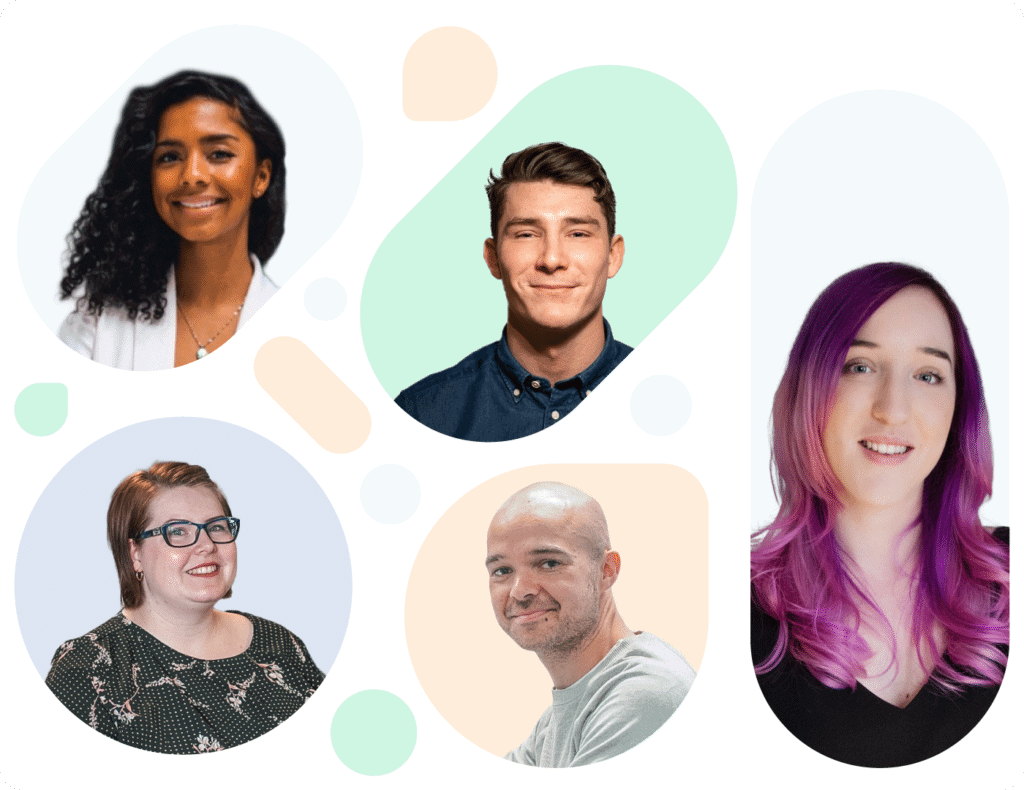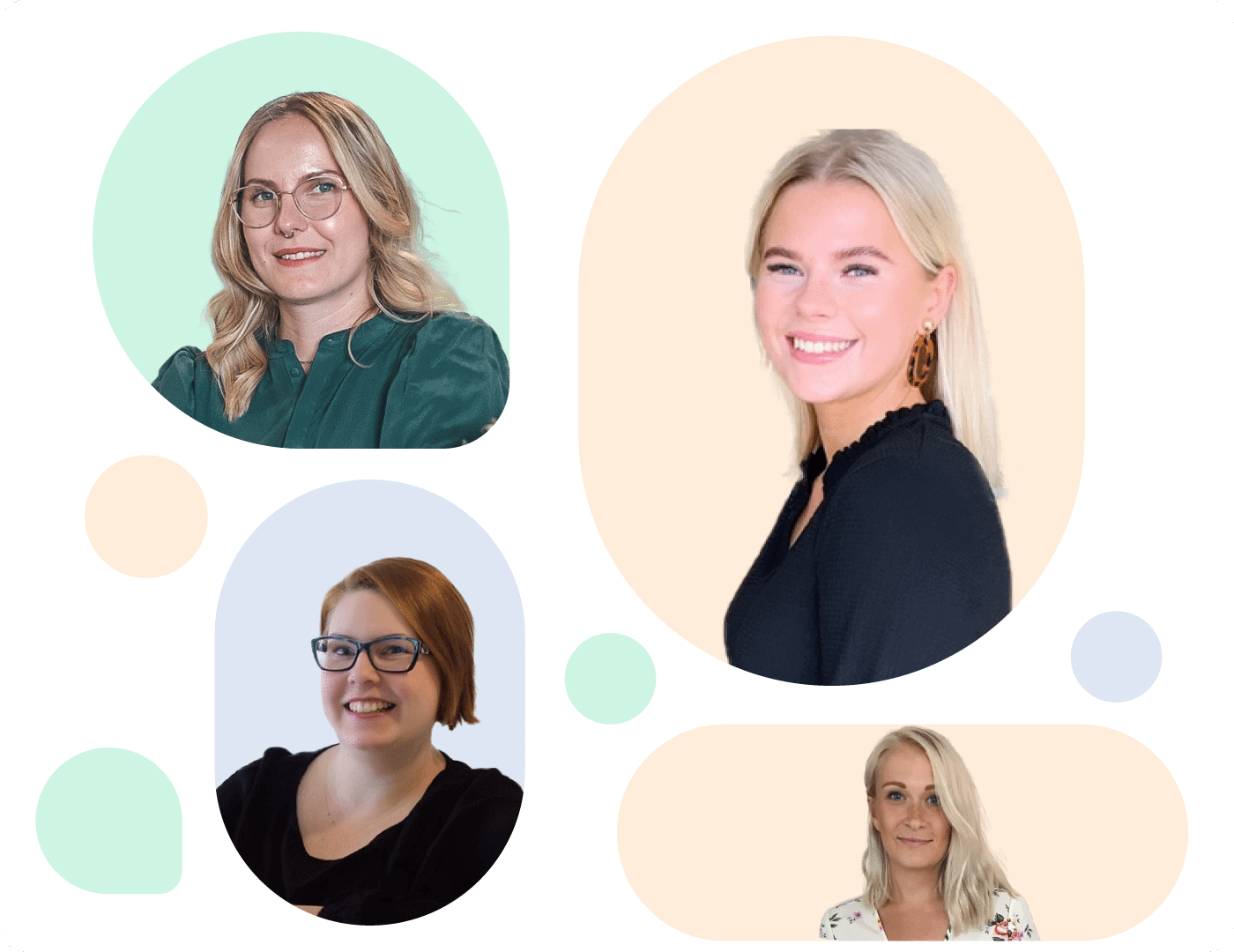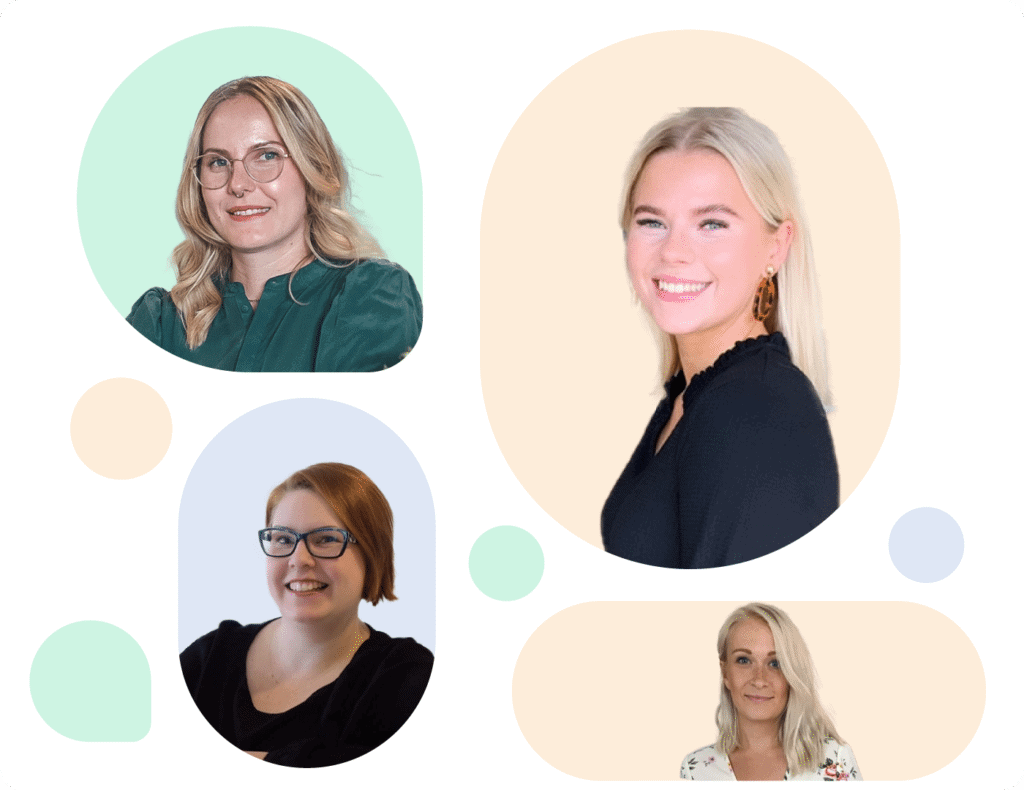 Conversion Experts
When you sign up to our platform, our Conversion Experts take care of everything for you. You can be as hands-on, or not, as you'd like. This leaves you in control, without the huge time investment to get set up.
Psst! On average we get our customers live within 2 weeks, and our customers usually only need a couple of hours of their own time to get set up!
💙 Why do salespeople love this?
You get to focus on closing deals, while our Conversion Experts make sure your Leadoo solutions are set up, built, live and converting those visitors ready for you to close!
It literally doesn't get easier than this 🚀
Up your sales results
with Leadoo
Conversion Kit helps you to get more inbound leads and maximise your opportunities – without you having to do anything
All opportunities created from Leadoo tools automatically go to your CRM, you don't have to spend any time on filling in the deets
You see which companies visit your site and get the company data, even without them leaving their contact details
Our Conversion Experts take care of everything and make sure that your Leadoo solutions keep bringing in those opportunities and you can focus on closing those sweet deals