There's an optimistic view to all the hardship of 2020. The year forced us to face and cope with uncertainty, and to seek progress that makes us all better prepared for future curve balls thrown by the universe.
We had a chat with Mikael da Costa, CEO & Founder of Leadoo MT, to hear how 2020 has shaped the business, and how his learnings direct the company towards future targets.
Tell us how 2020 went for Leadoo MT
"Well it sure was a year that didn't go according to anyone's plans – us being no exception. For instance, we've had to change our expansion plans in Europe. It has taken a lot of improvising and assumptions to get through to this point. At the same time, we've achieved great results for example in Finland, where we have met our targets every single month."
"From a product perspective, we've taken a big leap from being a chatbot player towards becoming a lead gen and conversion optimization platform. We've worked hard in the background on features that allow Leadoo users to get even better results in the future."
"I believe that 2021 will show us the growth that we were originally expecting already in 2020."
What has challenged you the most in 2020?
"Where do I even start! Take for example February, when me and Teemu (VP of Sales) were trying to figure out how we can improve our face-to-face meetings with clients. Then suddenly, we needed to go fully online in sales, and start coaching our team for that. We basically had to reinvent our way of selling. Were we prepared for it? Hell no."
What have you learned?
"2020 put businesses including us into a survival mode. Being in that mode is very stressful compared to being in a growth mode, where things are more normal. In difficult times like these, it's important to recognize your achievements and stay humble. We can congratulate ourselves for coping this well. So, the year has taught me to lift the foot off the gas just a little bit. But I prefer the growth mode and wish I wouldn't have to slow down like this again."
What does Leadoo Marketing Techologies have in store for 2021?
"We will continue combining the best parts of marketing automation and sales technology in a powerful and easy-to-use Leadoo platform. Our product roadmap for 2021 looks amazing."
The other part of our future is of course the team. We've had great growth stories so far, and I'm expecting to see more of these in 2021. If we can get the team even more hyped up, nothing's gonna stop us."
2020 in numbers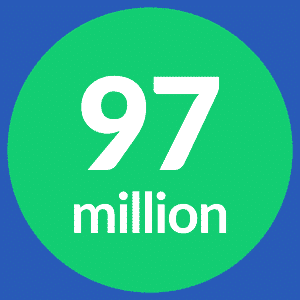 Total triggers of Leadoo Bots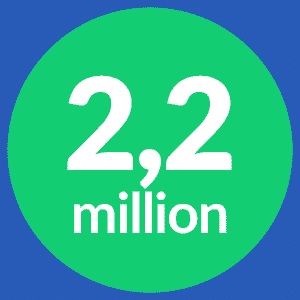 Conversations had with Leadoo Bots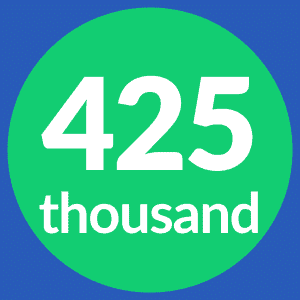 Leads generated with Leadoo Bots