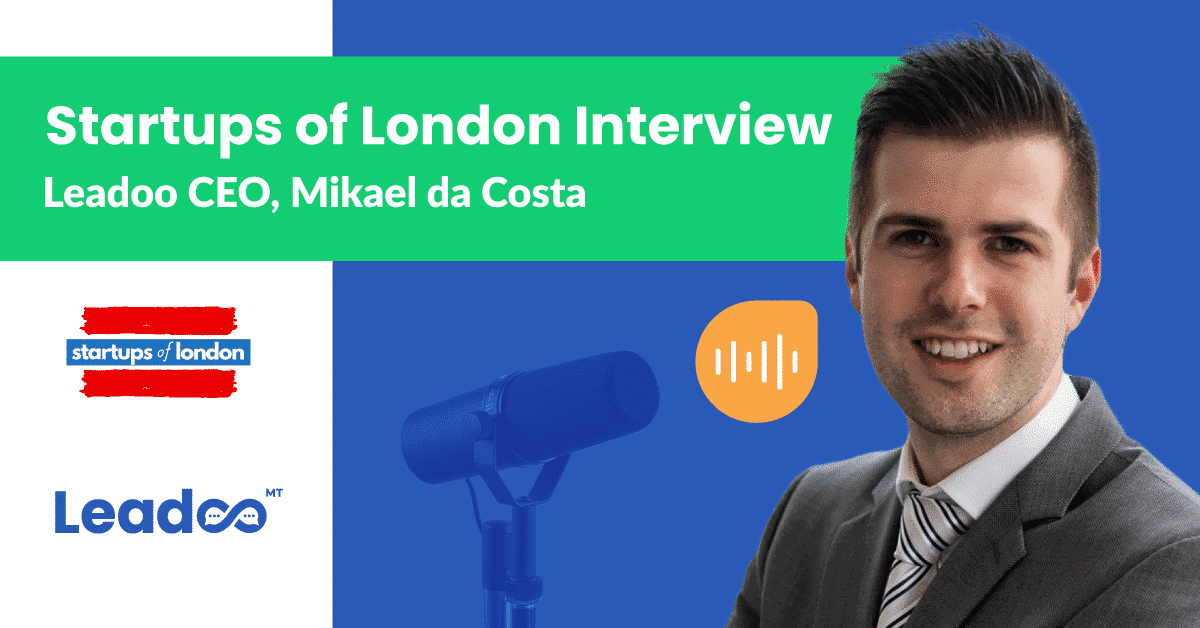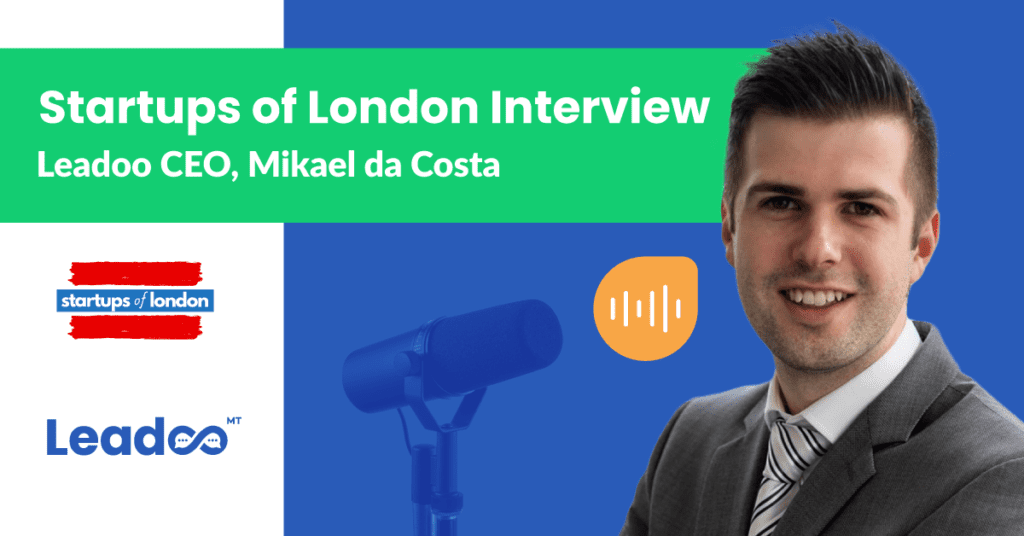 The series of video clips below are taken from the interview between Mikael da Costa, CEO of Leadoo Marketing Technologies, and Ozan Dagdeviren, Founder of Startups of London.
The value of Leadoo explained
Includes:
Leadoo's value proposition
How the concept of Leadoo was born
How Leadoo combines outbound and inbound to achieve better results

The secrets of Leadoo's bot design
Includes:
How the exchange of information happens behind the scenes
Do the chatbots use ML, AI, or human intervention
How Leadoo Analytics supports the lead optimisation

The growth of Leadoo
Includes:
How the company is structured
Where the company operates
How Leadoo is financing its growth

The vision guiding the future of Leadoo
Includes:
Mikael da Costa's views on entrepreneurship
What type of leadership driving Leadoo forward

The culture of Leadoo
Includes:
How the company is motivating its employees
What mindset and attitudes are needed to achieve high growth
Did you find the interviews with Mikael da Costa interesting? Are you ready to let the lead-driven platform accelerate you to success?
The full interview link can be found here:
"This is a Niche with Opportunities: Lead Automation – Leadoo's Story [Ep. 17]"
About Startups of London
Startups of London is "here to tell the stories of London based startups. We want to help their growth by giving them more visibility in the eyes of investors, users, talents, mentors, consultants and entrepreneurs.
Each episode of Startups of London, is dedicated to telling the story of a single startup through a combination of video, audio and written media."
You can find a link to their website here:
Startups of London