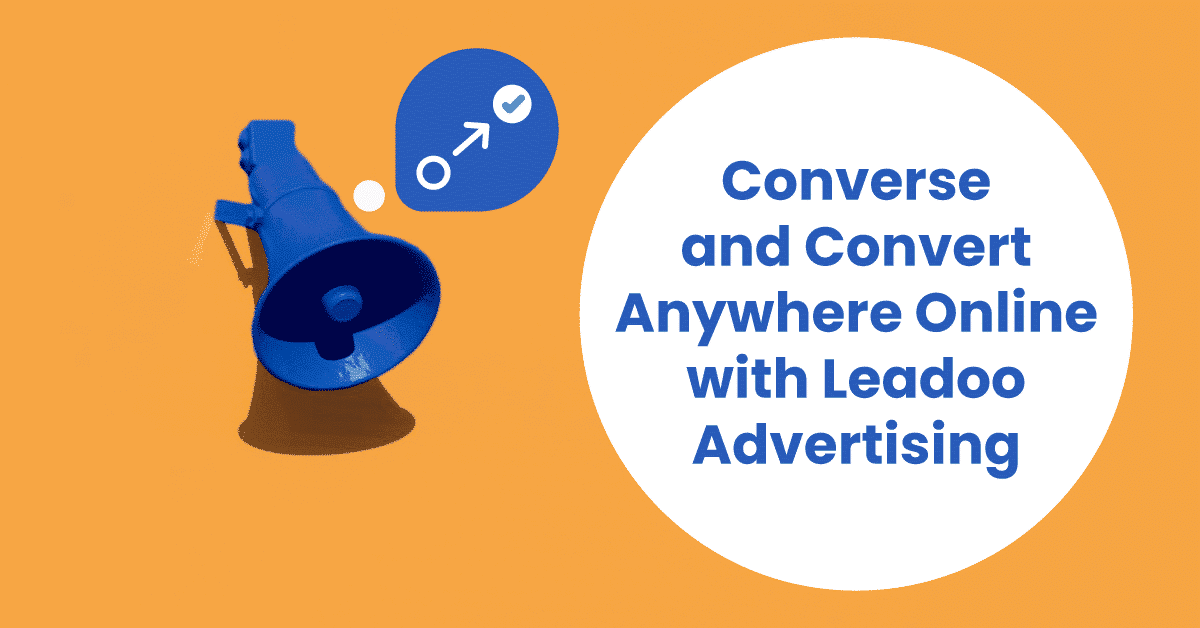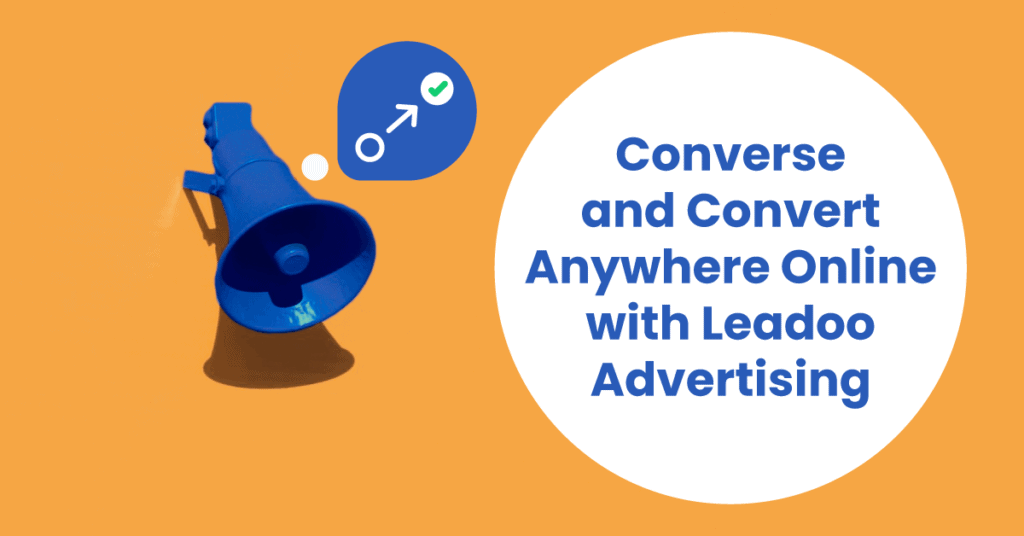 Do you think being able to convert leads anywhere online is just a marketer's fantasy? Wouldn't it be great to engage in a sales conversation as soon as your prospect sees your ad?
Thanks to Leadoo BannerBots this is no longer a fantasy – it's a dream come true!
But before jumping into the what, where and how of our interactive ads, let's step back and take a good look at why conversational advertising is one of the most effective ways to convert your prospects into leads.
BannerBots are the future of advertising
Messaging apps, such as Facebook Messenger, Whatsapp and iMessage, have surpassed their simple role as social networks, and have evolved to become the most familiar and authentic form of communication.
Almost everyone uses messaging apps on a daily basis, and studies show they feel highly engaged when doing so.
Leadoo's unique BannerBot turns your traditional display ads into an interactive conversational banner, without having to redirect your prospect to a new page. This is literally a banner that can talk to your leads anywhere online!
We all know how much of a company's marketing budget is poured into attracting and redirecting traffic to its website. This is despite the fact much of the conversion could be done right then and there wherever a prospect sees an ad.
Did you know that on average a traditional display banner has a 0.35% click-through rate (CTR)? With a BannerBot you could achieve, on average, a whopping 4.6% CTR*!! This represents a massive 1214.29% increase in engagement with your ads.
(*Data obtained from our pilot campaigns)
Yes, you read it right. That's a four-digit increase!
It's enough to make you think marketers just like throwing money away💸!!
If this was not enough to convince you, think about the way we normally run traditional display banners.
As we pointed out, a traditional display banner has an average click-through-rate of 0.35%. However, that represents only the amount of people who click your ad and end up on your campaign's landing page, ignoring what happens after that. To get an accurate comparison, we then need to consider the average conversion rate of a landing page. The average conversion rate, from landing page to lead is only 2.35%.
So now, let's do some simple maths. Yes, I know I hate that too 😅. But bear with me, it's really easy I promise:
Say you pay for 10,000 people to see your ad. If only 0.3% of them click and end up on your campaign's landing page, where only 2.35% of them eventually convert, from all those 10,000 prospects you'll only get 0.8225 of a person!!
That's not even one entire lead 😱 CRAZY right?!
OK. You can stop sweating and take some deep breaths because help is at hand. Our BannerBots are the answer to your problems, giving you the ability to considerably increase the conversion rate for your display ads.
If you think our calculations don't make sense, try it for yourself and feel free to message me if you get a different result.🤓
Driving traffic to your website is necessary but expensive. BannerBot can remarkably widen your website's reach and start engaging conversations anywhere on the internet, converting prospects who've never visited your site.
Interactive advertising has been around for a decade already, but it has mainly focused on creating engagement. Engagement is nice but it doesn't necessarily deliver business results. Creating BannerBot ads that drive towards conversion will fix that.
Bring back the human factor and close more deals in your ads
So how does it work and what's the magic behind this massive difference in results?
Well, the secret's in the headline – the change comes from the human factor! And no, there's no monkey slavishly typing like crazy behind every one of our BannerBots (that would be a bit insane). We automate pre-defined conversations directly into your banner ads to spark interactions that convert. With this technology and process we are able to:
Activate and convert potential customers anywhere on the internet.
Generate more leads and online sales beyond the reach of your website.
Widen your online reach to attract more customers.
Create super-effective retargeting campaigns by retargeting visitors who have visited your website before but haven't converted.
Engage and convert people who have not visited your website but have a need for what you can offer (using external online data or contextual targeting to reach people online).
Help your customers to find the answers on their buyer journeys.
Start conversations in the banner
If you still need more convincing, here are 4 more reasons to fall in love BannerBot:
BannerBot is easy to create, edit and share on all the biggest online advertising networks, including Google Ads, Adform, AppNexus, and many more. You can also choose the size and deliver the ad straight to your trusted publishers.
BannerBot makes your retargeting campaigns more effective as you can scale a personalized offering to every person who's visited your website.
BannerBot turns your traditional banner ads into converting conversations, so your prospects can become your customers without ever visiting your site.
This feature helps to widen your reach, convert prospects quickly and ensure you convert your website visitors through retargeting.
Are you interested in giving Leadoo a try?