One of the biggest challenges marketers face today is tracking the whole buyer's journey of the customer. Why tracking the whole journey is so important? Because your customers' buyers' journey has changed – for good. The journey is not linear, meaning that instead of people landing on your website and converting, it now requires multiple page visits from different sources. This makes measuring the impact of your different marketing actions hard or impossible, even.
Here at Leadoo we understood that it's not only important to understand which channel converts the lead. You need to understand which activity initiated the buyer's journey, what nurtured it in order for the buyer to remain interested and which activity finally converted the visitor.
With this, we are excited to announce our latest addition to the Leadoo conversion platform! Source Insights shows you which traffic sources bring the best results and what the buyer's journey of a successful visit looks like. This feature is your go-to source for knowing how your online marketing activities and website are performing.
With our Source Insights you will have an unparallel understanding of how much time (days), how many visits and page views you need from different marketing channels in order to convert your visitors into hot, qualified leads. We track the source, page visits and bot discussion details, to name a few data points.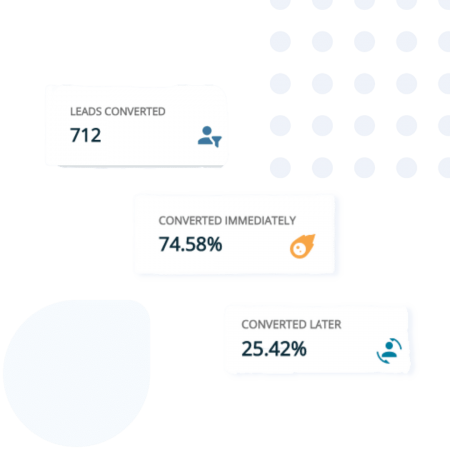 What can you see with Source Insights?
How your website is performing from the conversion point of view
Best converting pages on your website
Which sources bring the best results. Easily compare different traffic channels to see which channels perform the best.
What does the buyer's journey look like. How many days on average does a journey last, touchpoints it consists of, and interactions it requires.
Attribution modeling of your website conversions so you know which traffic channels affect successful conversions throughout the buying journey and not only the last click
Understand which channels are the most efficient in attracting new visitors, which one are great for getting the visitors back, and which channels empower the final visit that leads to a conversion
Filter specific types of conversions and analyse conversion insights and journeys in a very detailed view.
With Source Insights you get a 360° picture of all your online marketing efforts and how each action is affecting those conversions flying in – and how to get even more of them!
How does it work on the website?
It's actually really easy and quick to get working.
Adding the Leadoo script on your website heading and creating the conversion tools your website requires is all that it takes.
All the data flows in automatically and our platform turns that data into insights so it's quickly actionable and at your disposal.
And we hear you being worried of this causing an extra load on your website and possibly causing your website to slow down. That's not a thing you have to worry about with Leadoo. We've ensured that all our solutions are lightweight and have no impact on your page load time.
How to get started?
Just have a chat with our friendly InpageBot below and let's get getting all that good, actionable data in no time!