We are proud to release Leadoo Website Analytics as a part of the Leadoo Analytics family! With Website Analytics you will see all the website statistics from visitors, pages, sources, visit durations and more.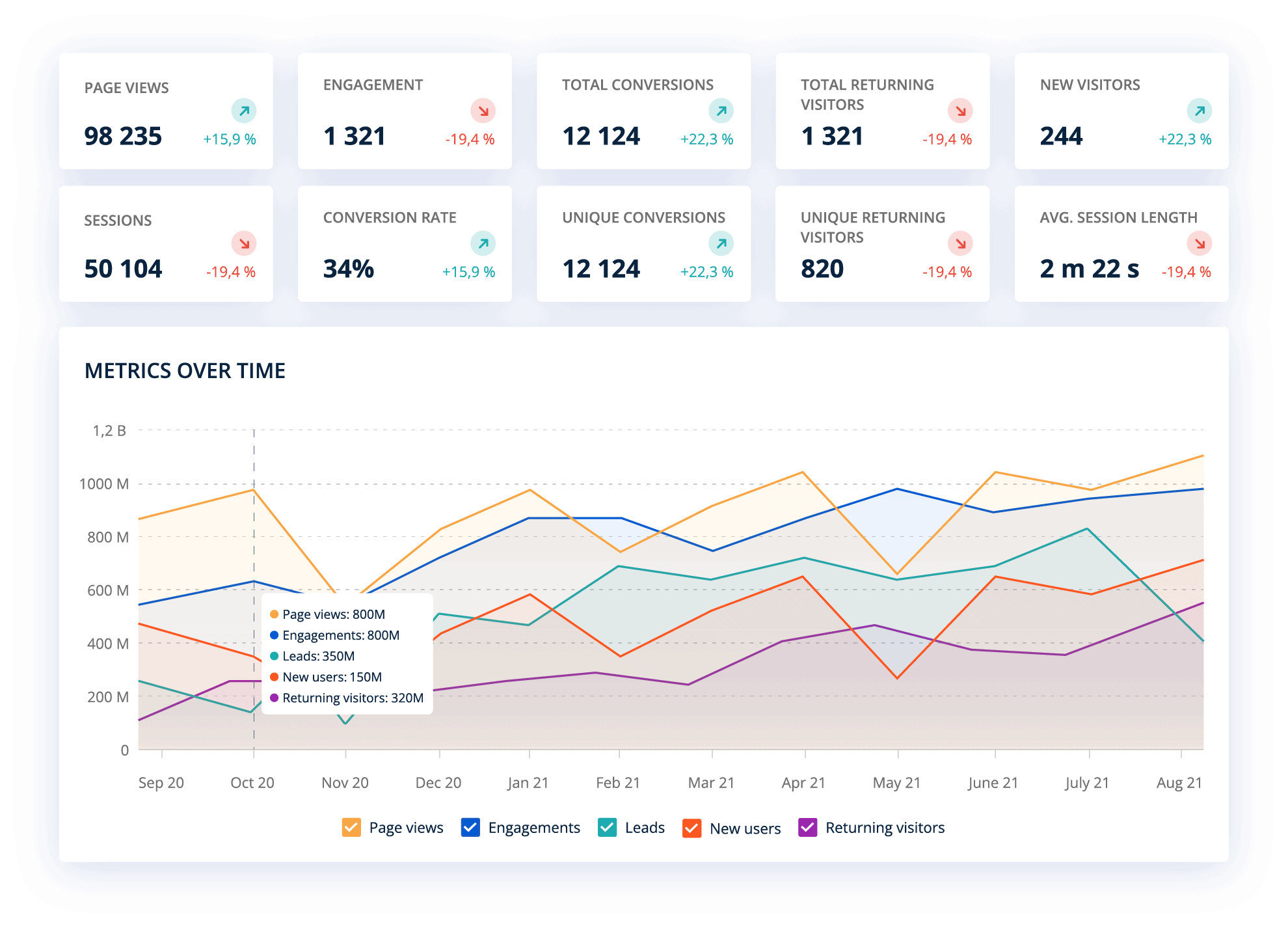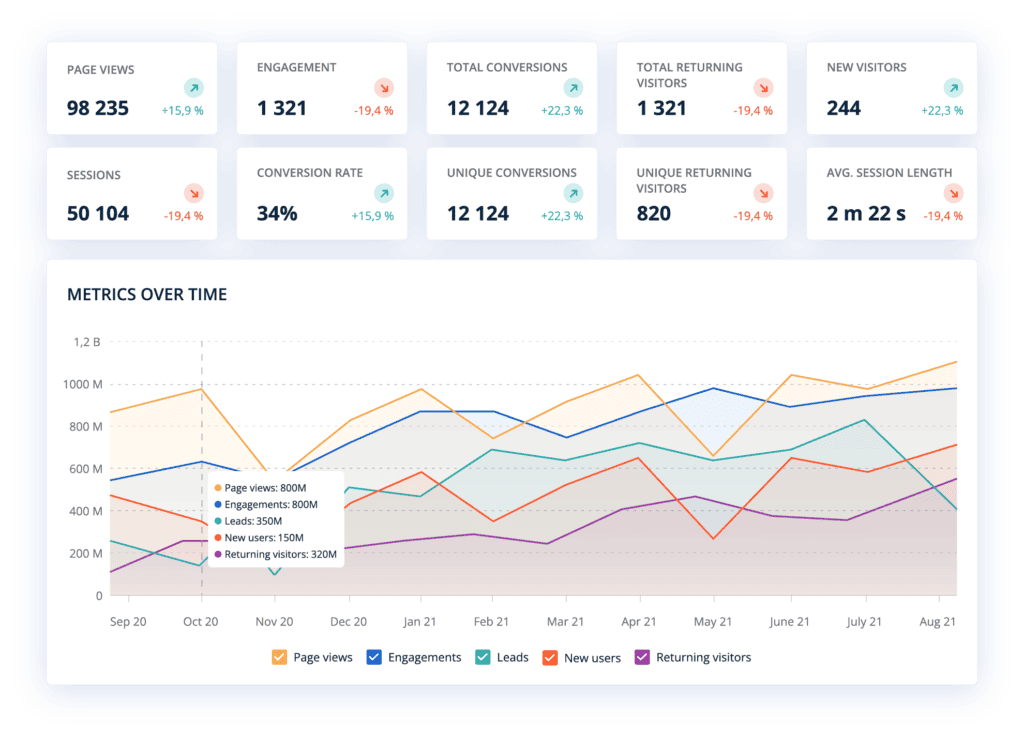 Now that Google's Universal Analytics is being faded out in June 2023, many of our customers started looking for alternatives to GA4, with data stored in the EU/EEA instead of sending it to the US. And because Leadoo already has very extensive conversion data we decided to develop this new Website Analytics feature and include it for free to all our existing customers.
If you are not a Leadoo user you can sign-up for our waitlist now. You will be the first to know when we release this to a wider audience.
You can read the full feature list here or watch how our founder Mikael da Costa explains the ins and outs of Leadoo Website Analytics.
How to get started?
Leadoo Website Analytics is automatically added to all existing Leadoo subscriptions and it doesn't cost anything. You can find it from the navigation by clicking "Conversion Insights".
To view your Leadoo Website Analytics…
1. Log into your Leadoo account (free for all existing customers)
2. Make sure to copy the Leadoo dynamic script to your website header if you haven't already done so
3. Dive into your website analytics!
…of course you can always contact your dedicated Customer Success person if you have any questions when setting up Leadoo Website Analytics! 🤩
How does Leadoo Website Analytics compare against other known website analytics tools? Check the comparison below.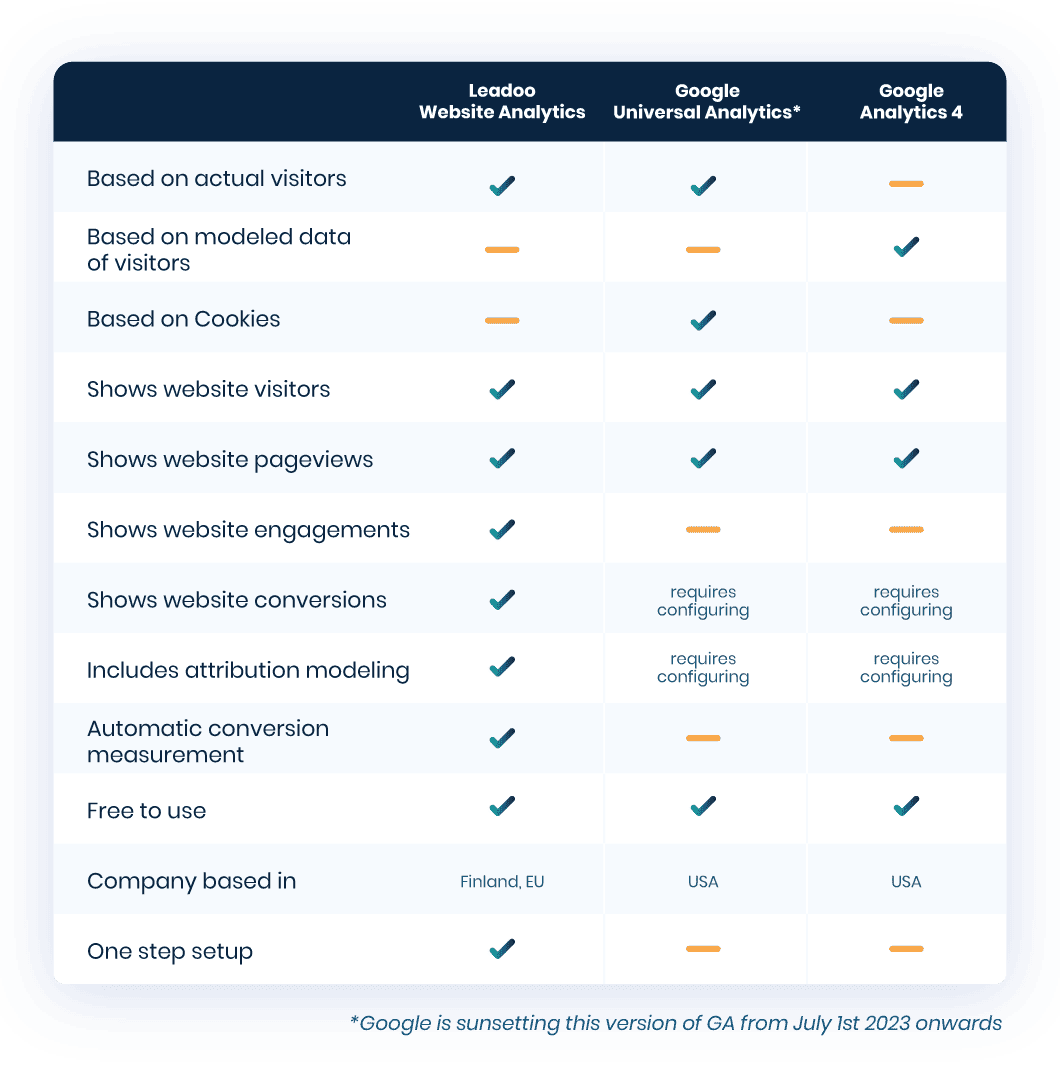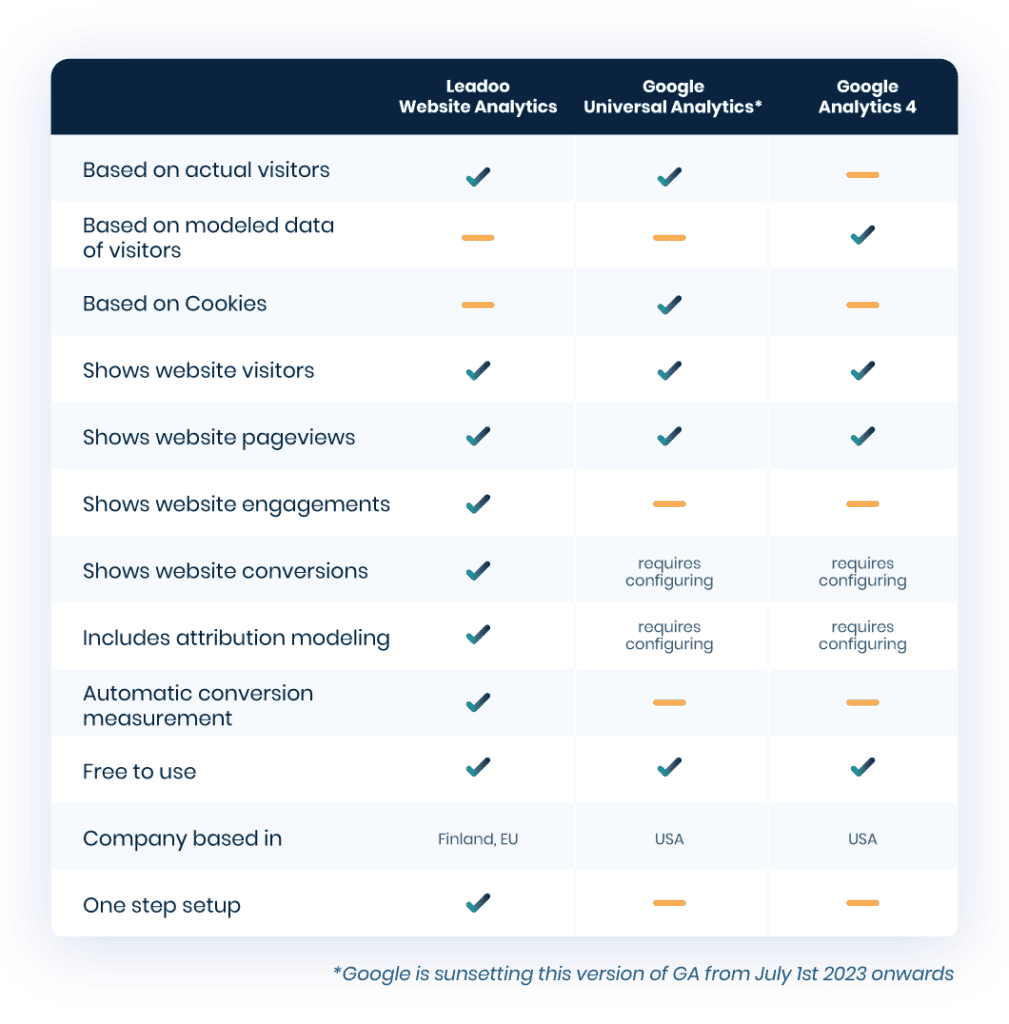 Leadoo Insights now consist of:
Bot insights – see which bots convert what and where
Source insights – see which sources are responsible for your conversions, did FB perhaps bring in more job application conversions but LI more customers?
Company insights – see which companies are visiting your site!
Journey insights – see the individual journey of every visitor
Website analytics – see analytics on sources, campaigns and pages and how they perform