We ran a series of tests on Google Lighthouse to figure out what is the impact of page speed and SEO when you implement a tool like Leadoo. The results for Leadoo are pretty awesome –  but sadly, the same can't be said for the competition.
We've built Leadoo and all of its features to help our clients convert their website visitors more effectively. The ultimate mission is to help our customers make websites their best performing sales channel.
Usability, quick website load times and the importance of SEO and search engines all tie to one of the most important aspects of digital marketing: how your page ranks in the eyes of Google. As we all know, website traffic from organic search is one of the most important sources of traffic because you don't have to pay for it, and the interest and intent of those visitors is usually reasonably high.
That is why SEO is something that every marketing team out there keeps a close eye on.
Adding in heavy features, such as pictures, videos, and poor code, slows down the speed at which the page loads – and in practice, what that means the visitor has to wait longer to see and access the content on that page. Most adult humans these days have a relatively short attention span (thanks, TikTok) so having a page that takes too long to load is only going to increase your bounce rate.
Interactive tools, such as Leadoo's chatbots and other conversion tools, increase the value the website is able to provide to the visitor, but any tool like this shouldn't affect the speed of the website too much because otherwise the website's usability and performance drops in the eyes of Google.
This is why it's really important that tools like Leadoo are as lightweight as possible but still be able to include a lot of useful features to help convert more visitors right there, on your site.
The research method
We conducted this research by 
Creating a traditional WordPress website 
Implementing different conversion and chatbot tools on it
Tested the load times for each of the tools 20 times and counted an average score for each tool. As the test method we used Google Lighthouse scoring.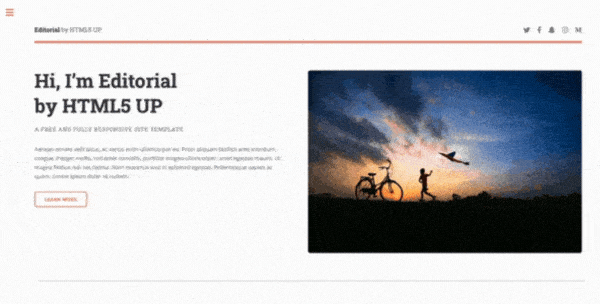 Google Lighthouse is an open-source, automated tool for improving the quality of web pages. You can run it against any web page – public or one requiring authentication. It has audits for performance, accessibility, progressive web apps, SEO and more. 
Lighthouse gives every page four scores and the one focusing on page load times is "Performance" score, so this is the variable we focused on when rating the tools within this research piece.
The tests were machine-run to avoid manual influence, and ran on September 16th 2022. The tests were conducted in a way that we ensure validity and reliability by repeating the tests over and over to check the results were the same. We also made several complete test runs on different dates, and at different times, to validate that the average results gained are indeed repeatable.
This way all the tools were tested during different times so no temporary issues or slowness affected the end results and all tools were offered a simultaneous test environment.
All of the tests have been stored for peer review purposes and can be found here.
This is an example of the test run and score for Leadoo's tool on Lighthouse.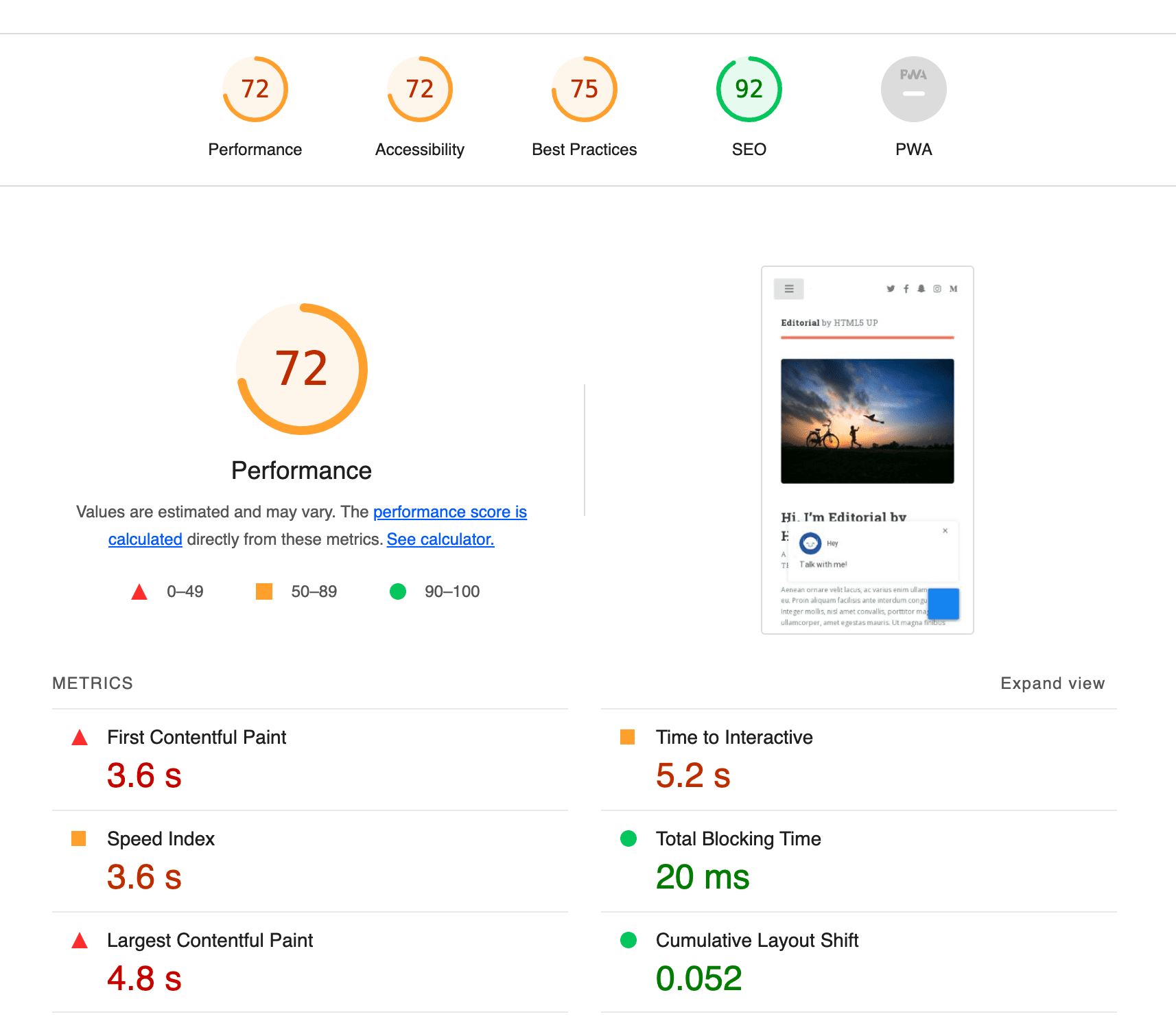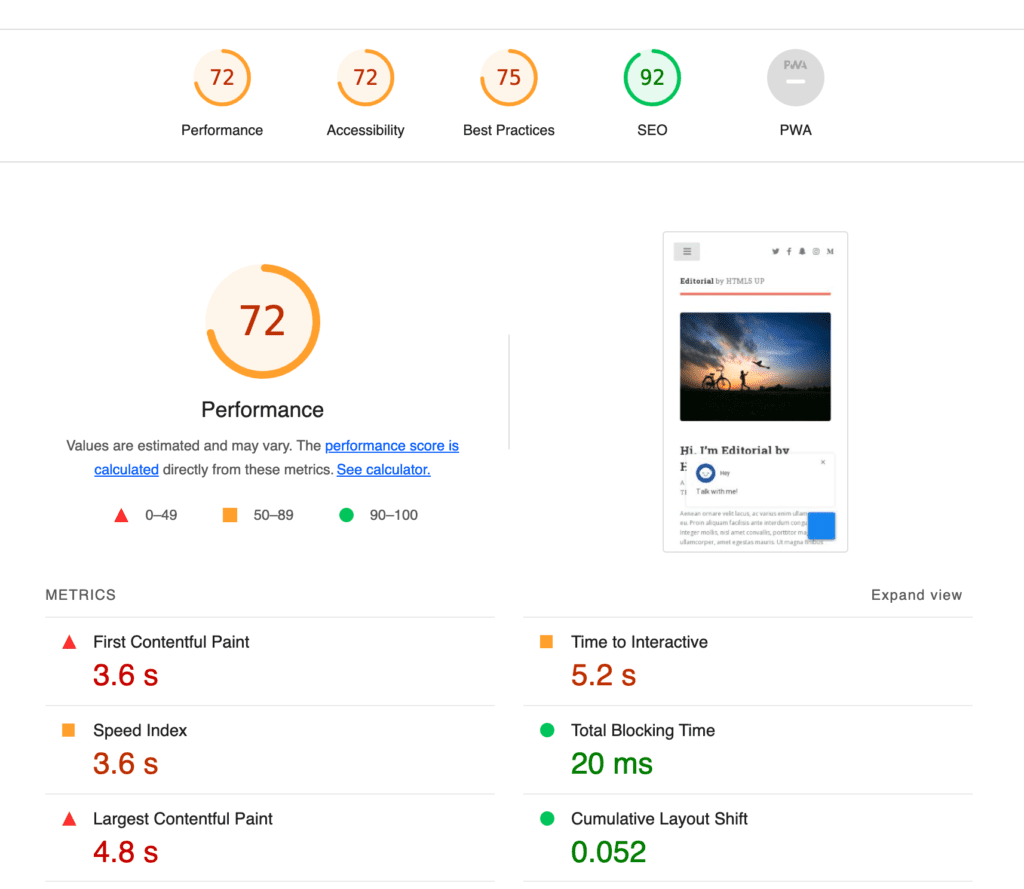 The results
Leadoo is by far the fastest and most lightweight tool to use with a really minimal effect on the page performance.
You can see the results from this comparison below.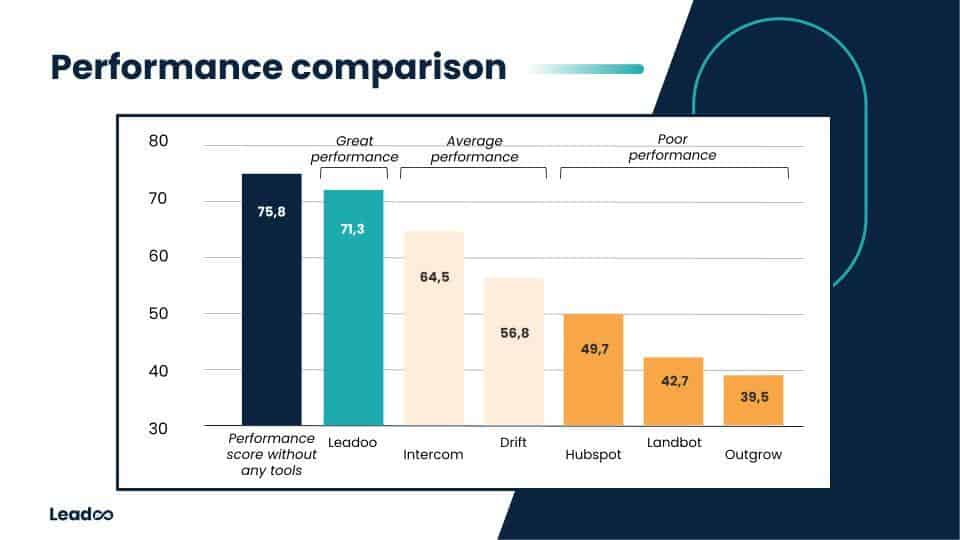 Based on the research we can divide the tools in three categories based on their performance:
Great performance (Leadoo)
Average performance (Intercom, Drift)
Poor performance (Hubspot, Landbot, Outgrow)
Leadoo is the only tool in the "Great performance" category which is surprising (even for us!) when considering the comparison against these much larger competitors, and what their R&D budgets must look like comparative to ours.
The difference between Leadoo's performance against the other tools is significant and, although having Leadoo on a website barely has any negative impact on a site's performance, the same can't be said about the other tools.
Good to know: what affects the load times of chatbots and other conversion tools?
All the elements a website has (text, images, fonts, code etc) require http requests to a server in order for the page to load, render and operate like it should. The second thing affecting load time is the weight of the requests. So the amount of requests and the weight of the requests matter the most. Also things like the logic on how the JavaScript has been programmed has an impact on load time.
We noticed during this test that both the amount and weight of the requests vary quite a lot between the different tools. 
Leadoo, Intercom and Landbot all send about the same amount of requests (about 6) whereas Drift sends over 70 requests.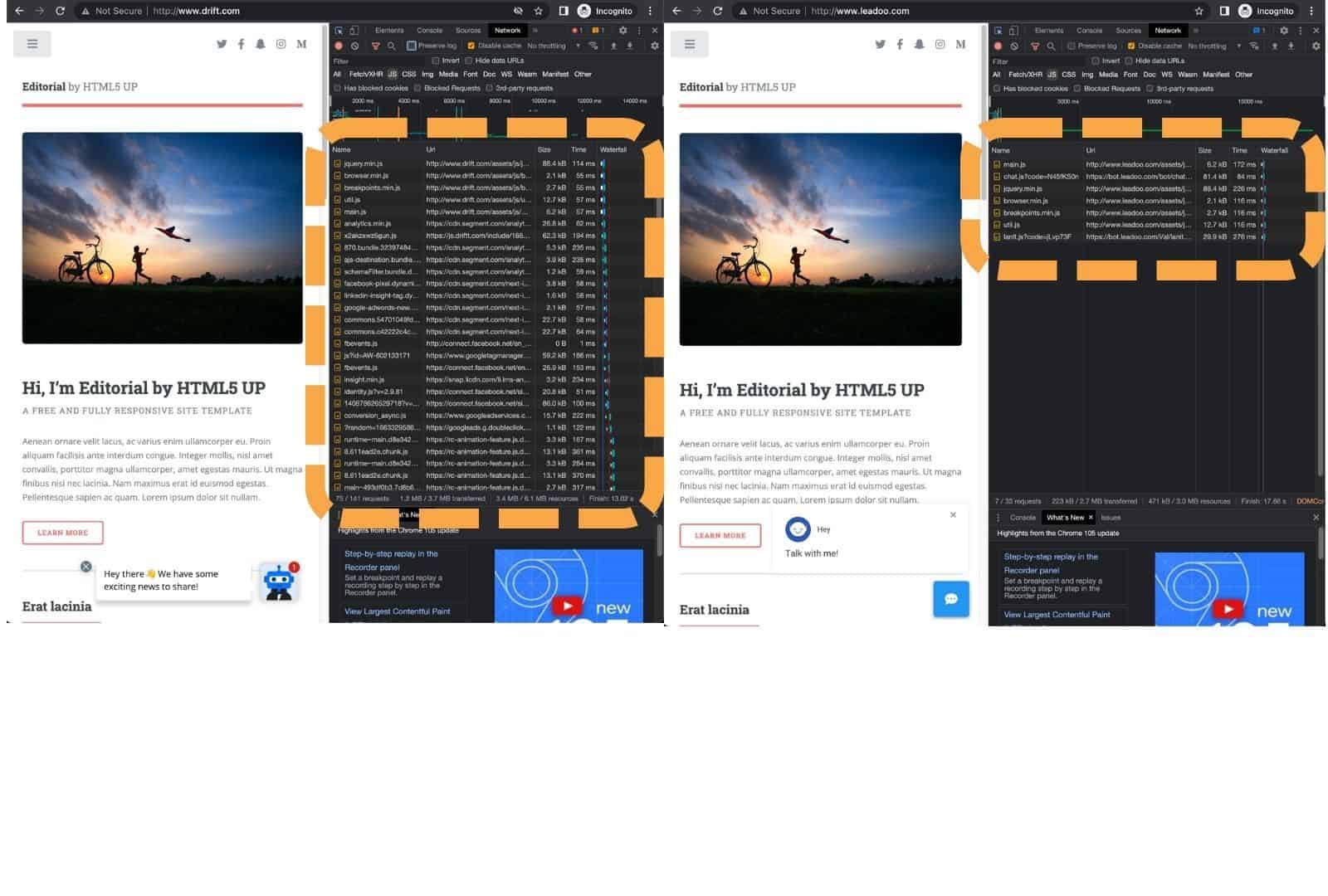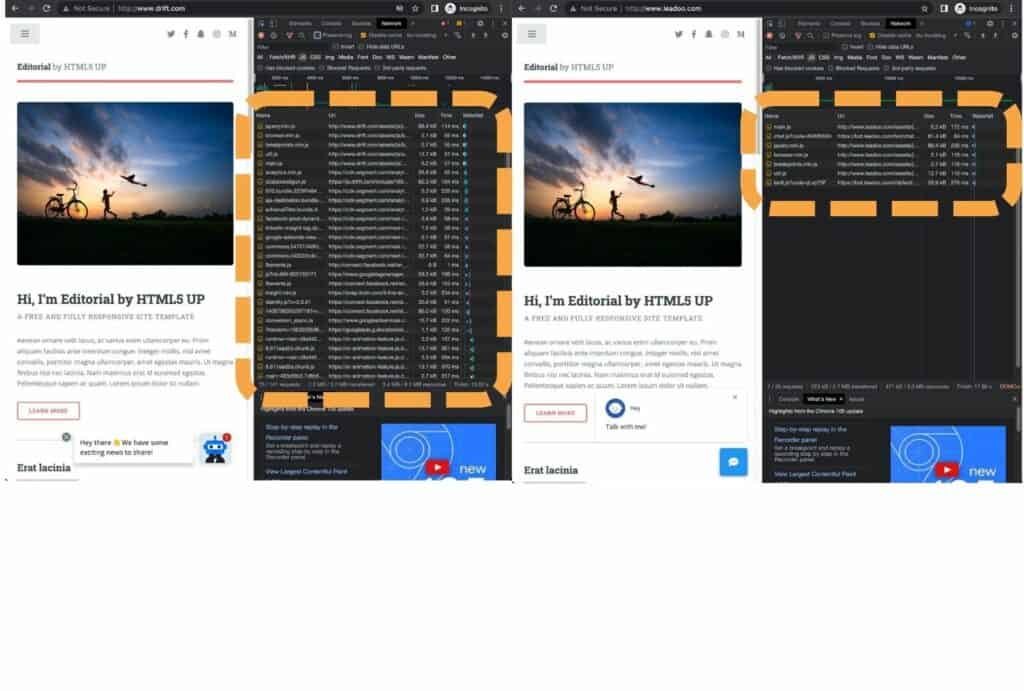 Closing words
There appears to be quite massive differences between the different tools and this is something that companies should take into account when choosing the right tools. The impact for page speed and SEO can be clearly seen in the results of this research.
We at Leadoo welcome any additional research on this topic and are more than happy to assist further research in this matter. As mentioned earlier, all the research material is shared and can be peer-reviewed at any time. 
Want to give Leadoo a go? Talk to one of our light-weight tools below and get started!