Leadoo is super excited to announce our latest partnership with Genius Marketing, who are based in the UK, and specialise in translating clever, complex STEM products and services into simple, saleable, relatable concepts that customers engage with and buy into.
Emma Humphrey, Genius' founder (or Original Genius, as she's known) and Santtu Kottila, CMO at Leadoo, gave us insight on the partnership:
Q: How was the partnership initiated?
A: "We were exhibiting at the same event as the Leadoo team and got talking to them about what they do. The technology was really exciting, as was the support behind it, so we immediately scheduled a meeting to find out more," explains Emma.
"Our teams are often present at various in-person events across the UK, and so when we met Emma and the Genius team, it made sense to form a strategic partnership with them. Genius work with their clients on design through to strategy, and we know that marketers are focused on gaining conversions and providing their sales teams with hot leads. It's a perfect match," Kottila adds.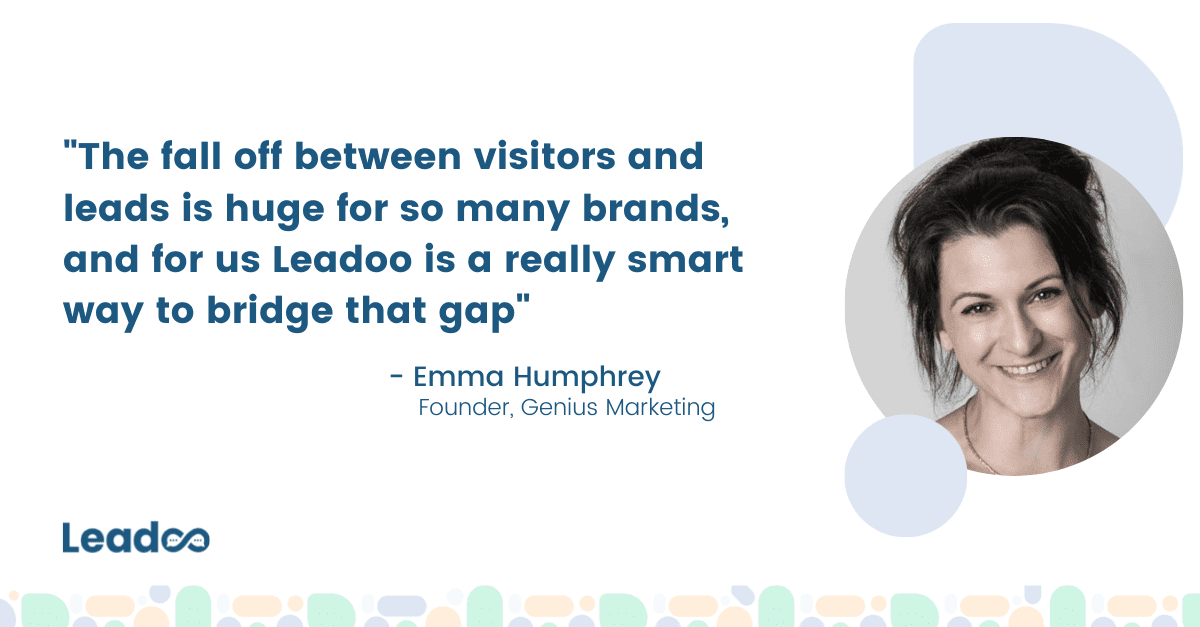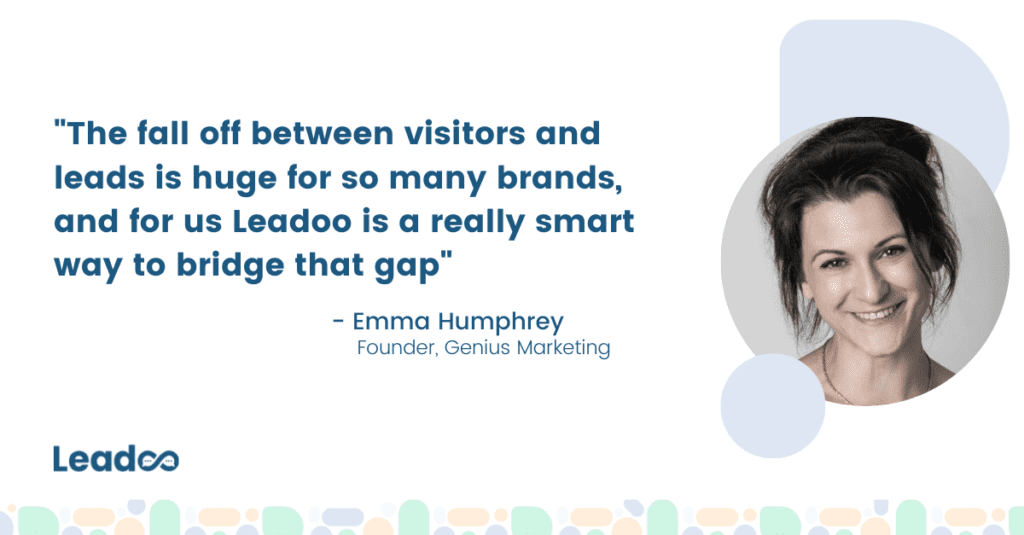 Q: What motivated you to partner up with Leadoo?
"Once we'd taken a closer look at what Leadoo can do, especially the amazing uplift in conversions it delivers across all sectors, it was a no brainer to become a partner," Emma begins, "For us, if marketing is seen as a cost centre, and not a revenue generator, it's failing and that needs to change right away. Leadoo gives us the ability to take our sales-inducing storytelling and convert it into a compelling conversation between our client's brand and their customer once we've got them onto the website."
Q: Why do you consider conversion optimisation as important right now?
"For us, one of the most heartbreaking aspects of the job is seeing really engaging ads or content that we've created chuck a tonne of traffic onto a site, but it doesn't actually convert into a serious number of leads. The fall off between visitors and leads is huge for so many brands, and for us Leadoo is a really smart way to bridge that gap."
Kottila concludes: "We couldn't be more pleased to be expanding our partnerships in the UK market by working alongside Genius. Genius are absolute specialists within their field and we don't doubt that we will be able to provide excellent value to their clients through the implementation of our products"
If you'd like to know more about partnering with Leadoo, get in touch via this page, or chat to the bot below 👇