Sales and Marketing Professionals in Finland (MMA) brings together over 20,000 business experts under one roof. The labor union supports the sales and marketing community with comprehensive services for various employment situations, and helps members to develop their skills with education and training.
Challenge
MMA faced an acute challenge in spring 2020, as the global pandemic forced companies to radically re-evaluate their need for workforce. Suddenly, thousands of professionals especially in the service sector found themselves affected by rearrangements, layoffs or unemployment. The situation flooded MMA with unemployment benefit applications and requests for legal services, maxing out their service resources.
Solution
To ease the mounting pressure, MMA decided to "recruit" a customer service bot from Leadoo. They had already researched conversational tools, and the flood of requests presented a natural moment to act.
The new team member, Milla-bot, was assigned to do customer service on top of MMA's phone service. Milla is a ChatBot that helps current and future members from the moment they land on mma.fi. Additional bots were placed on MMA's unemployment fund site and to collect sign ups to the union's newsletter at jaseneksi.mma.fi.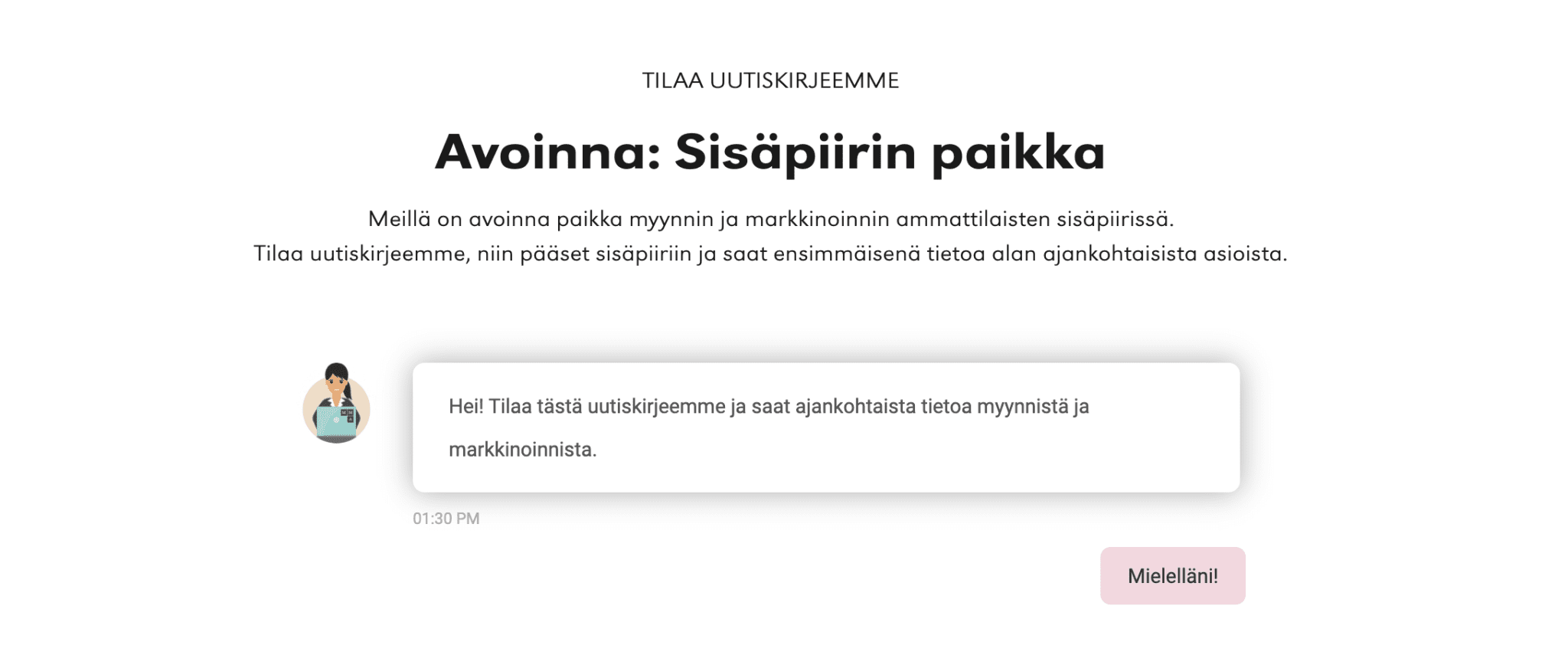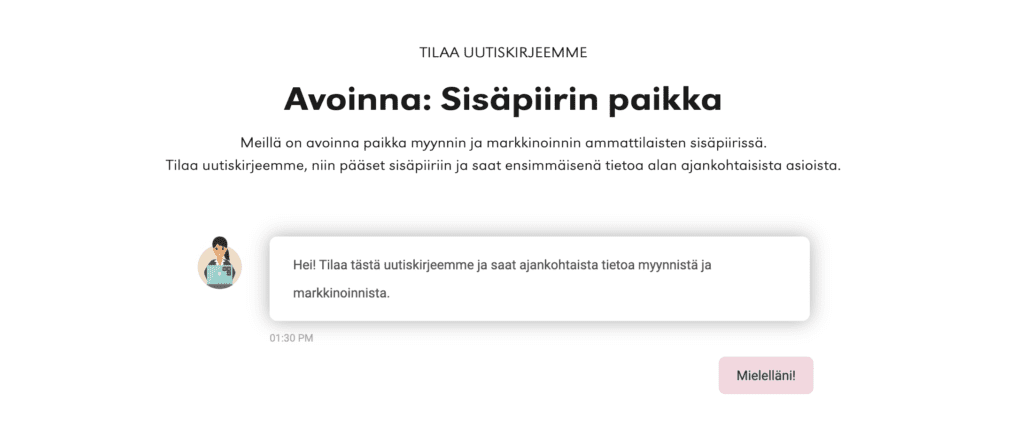 Results
Milla-bot provides an automated way to get personalized service in a broad variety of situations. Milla frees up resources from a previously used live chat function. Now MMA's service personnel can focus on the cases that require human assistance.
Milla-bot handles around 50 customer service encounters every day

MMA has been able to optimize customer service resources

Another employment fund liked the solution so much that they wanted a similar one on their website
Experiences
"It was very important for us to get up to speed quickly – thanks to our snappy decision making and Leadoo's team, we were up and running in no time. Implementing Leadoo was effortless and fast compared to competing software."
"I feel really positively about our cooperation. Ever since we started using Leadoo, the team has developed the product by adding interesting new features. The service is also very useful and valuable to us."
Samuli Myllyharju, Development Manager at MMA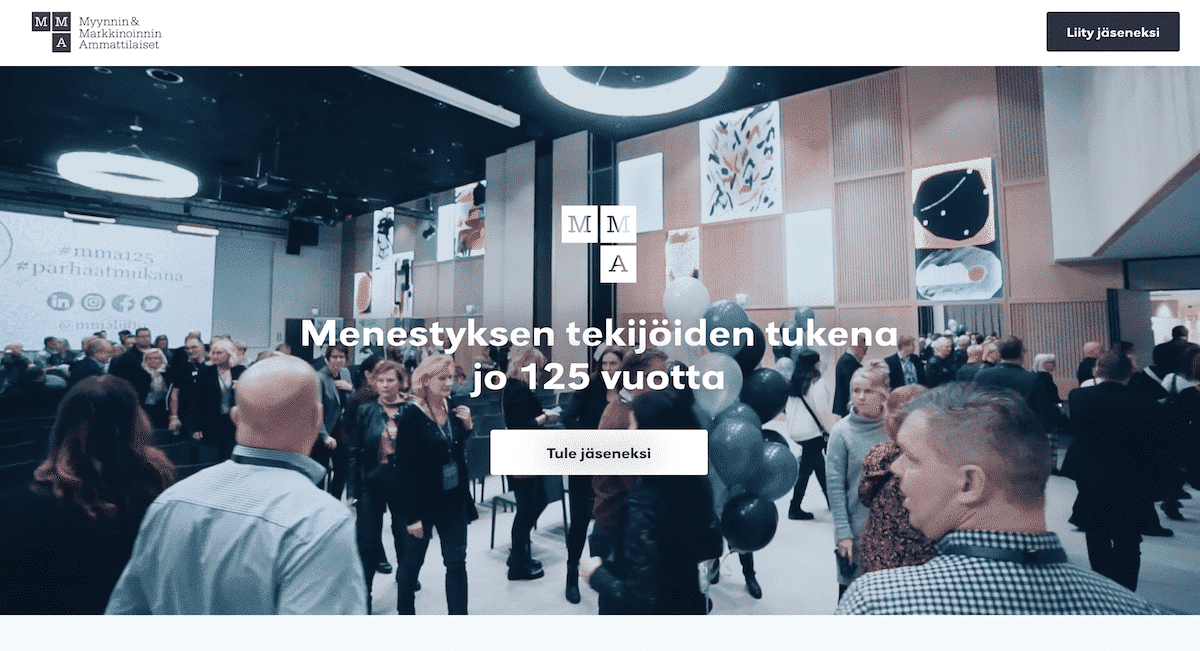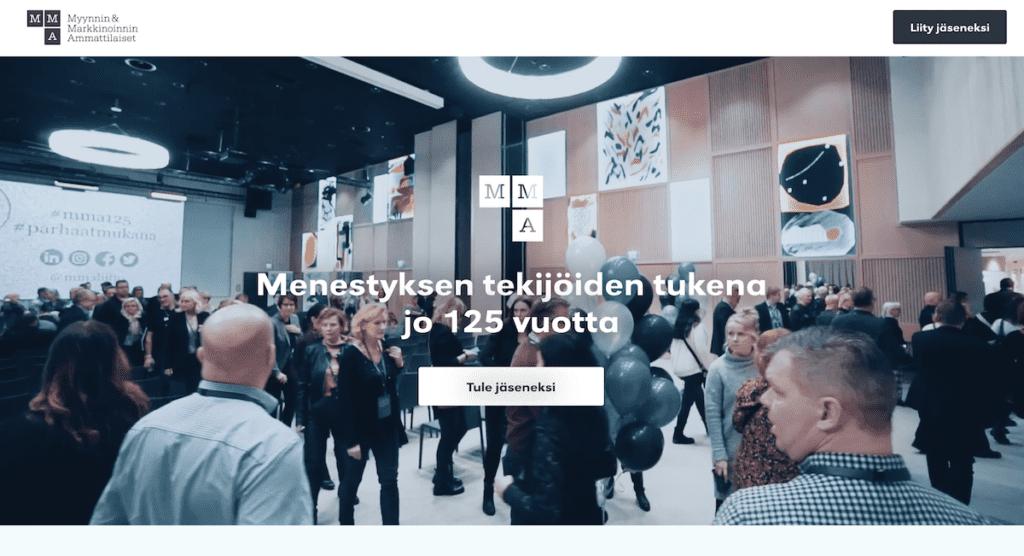 Read more success stories