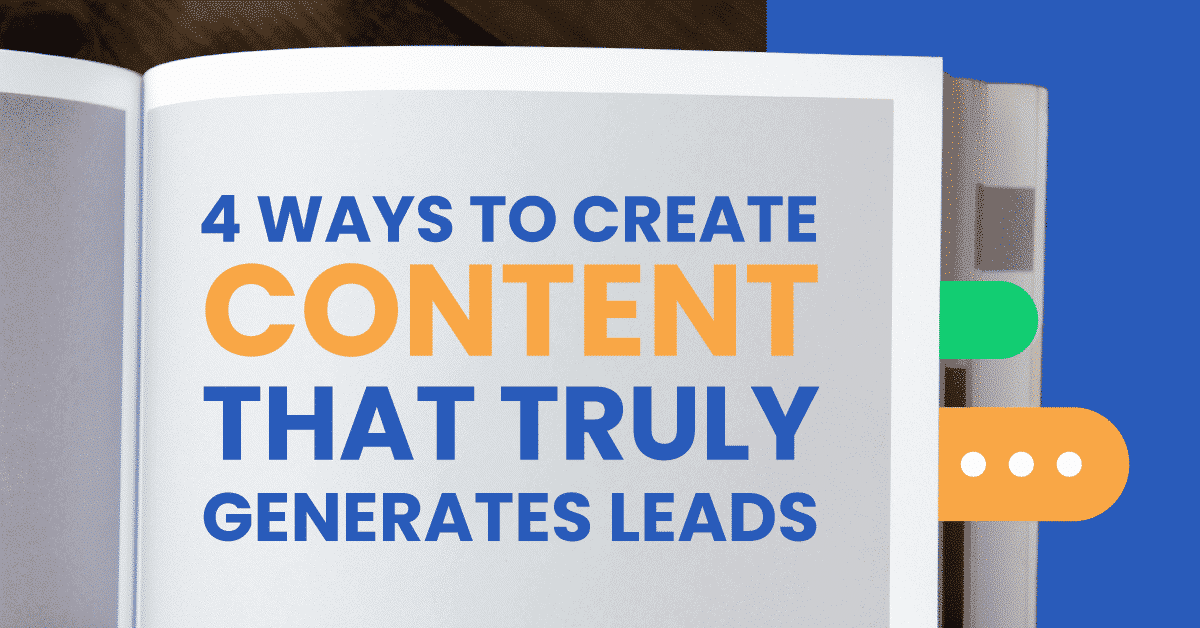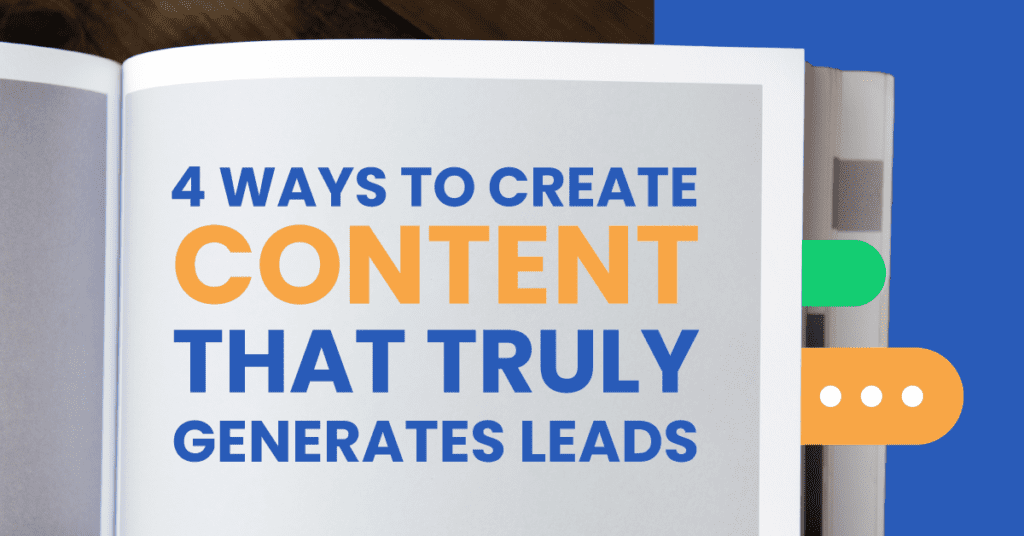 It might be a worn-out phrase but the old adage "content is king" still has plenty of relevance.
72% of marketers say content marketing has increased engagement, hitting highs of as much as 8 times new traffic as other strategies.
However, we still need to work smart and make clever choices so that we engage and leverage all the benefits of our quality content, differentiate what we do and continue to generate leads!
That's why you need to constantly shake up your strategy with ideas for creating great content. So here are four ways you can keep your content relevant, interesting, and full of purpose.
Find the value – and keep adding to it
There's so much content out there, it's essential to keep asking yourself "why this matters?" If you find the 'why' (hat-tip to Mr S. Sinek) then your audience will respond to what you produce. To look at it another way, find the purpose or value of putting out that information into the world.
Of course, while this can mean discount offers or other incentives, these are more marketing tactics, whilst the strategic value is what the audience gains from simply reading the content. A fishing business, for example, might provide competition results, tips on fishing spots, or guides on technique, offering an informative benefit in themselves.
The audience's desire for the content can then be leveraged for lead generation. A lead is generated when making the content gated, either with a sign up for notification of future results, or an email to download and access your content. Personal information in exchange for desirable value.
Offer bonus content
Another way to generate leads and leverage audience interest is to offer additional content. These can be a natural extension of the content they've just read, such as a detailed eBook based on the blog topic, or participation in a webinar, for example.
The key to bonus content is knowing why the audience is there in the first place. If your value strategy is clear it will give you good ideas for additional material. So, taking the fishing scenario a stage further, if the competition element is key, offer them the chance to enter a league of their own. If the tips on good fishing spots is the focus, suggest a webinar on how to pick the best locations.
Interact with quizzes, questionnaires and surveys
Another approach to lead generation is to offer your audience regular quizzes or prompt them to complete a questionnaire or survey. Data collection for lead generation is easy to incorporate, and quizzes are a fun and rewarding experience for your audience.
Try reading: What is gamification and how it can help your business
Questionnaires and surveys are natural lead generators but can also accomplish other objectives at the same time. Whether you drop in product research questions, get feedback for branding, or gather data on your industry, survey information can be collected in tandem with lead generation – it's all in the design.
Customise engagement with chatbots
Finally, while we have looked at several approaches that leverage traditional content, new technology also provides a fantastic opportunity for lead generation. Conversational marketing and context sensitive chatbots installed on an offer page are a highly effective approach to lead generation.
Going back to value-based strategic thinking, bots can interact and answer questions or direct the visitor to more relevant content on your site. The personalised experience appeals to the individual and activates them in a way an eBook or video can't. According to a recent Time Inc. study, 90% of consumers believe that businesses should use custom content to build their brand, meaning that conversational bots have enormous potential.
Content won't die when it gives great ROI
Content marketing is a broad term that covers almost all aspects of your digital marketing strategy. Generating traffic is an important metric to monitor but don't get blinded to your real purpose – creating leads and making sales. This means your strategy must have a solid hold of the sharp end of the funnel, i.e. converting more visitors into leads. However, because content marketing brings 3 times as many leads and costs around 62% less than traditional, ad-based efforts, the content king won't be giving up his throne just yet!