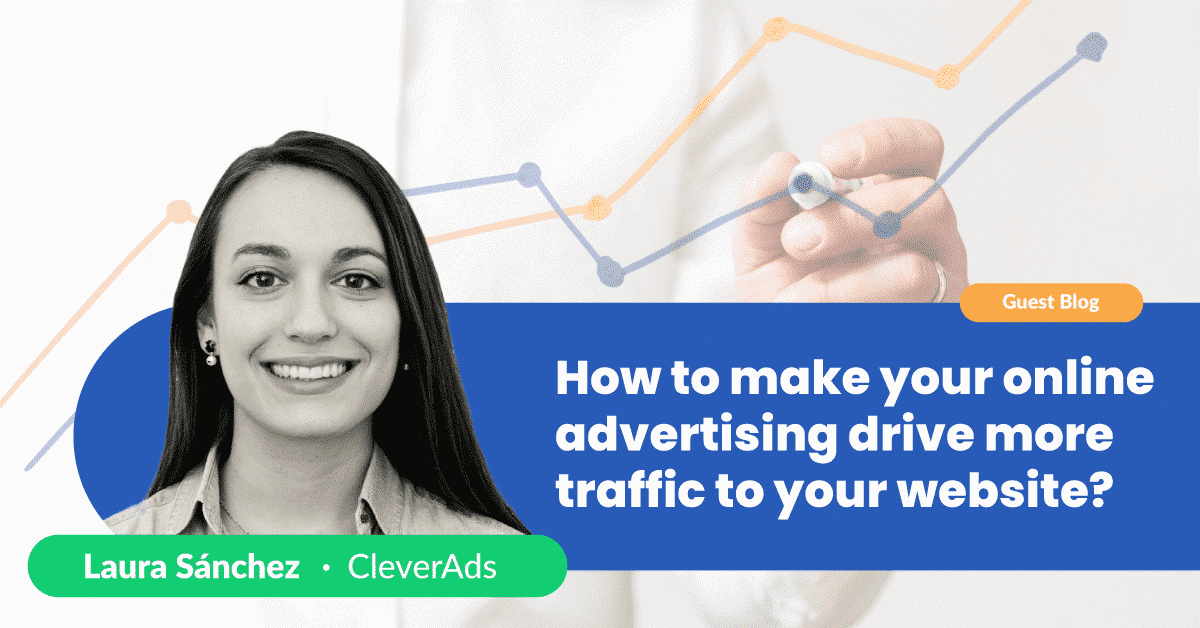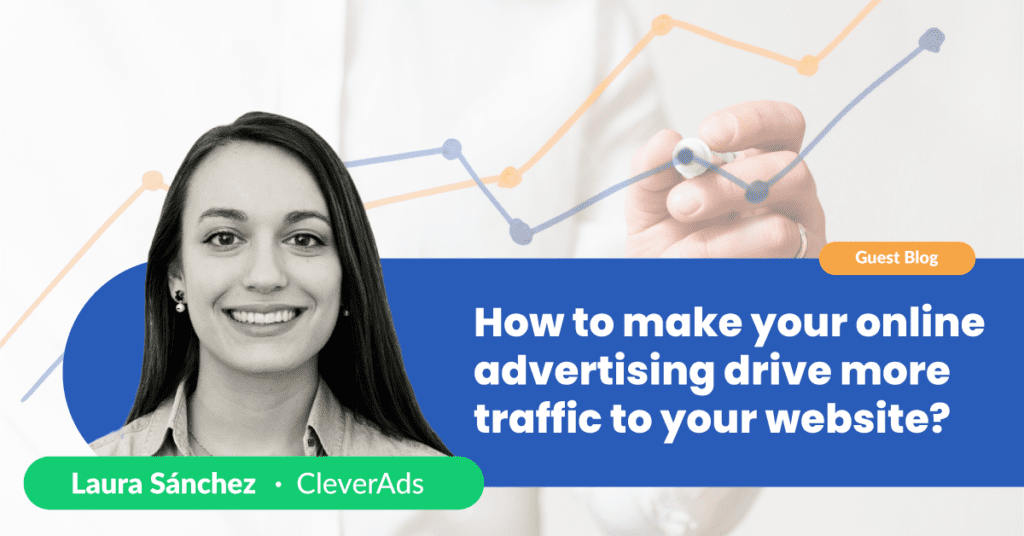 There are many ways of increasing your website traffic, and many strategies you can use to do it. In this post we'll discuss why and when to use online advertising to do it, and which are the best and most effective strategies. The days of getting free traffic from social channels are long gone and if you want to make sure you have enough traffic you can convert, you need to use paid methods.
Laura Sánchez, a seasoned paid advertising professional from CleverAds, shares her tips on where to start. CleverAds is one of the many industry partners with whom Leadoo works with.
Simply put there are two ways of increasing your online sales or lead generation,
Make sure you have enough quality traffic
Make sure you convert visitors effectively from your website
In this post we will concentrate on the number one but if you also want to learn about the latter one then you can read this article about "The 5 Ways to Convert More Leads and Sales from Your Existing Website Traffic".
Why use online advertising in your traffic acquisition strategies?
Online advertising basically consists of buying traffic with paid online ads. Then, why pay for traffic when there are other marketing strategies that are less costly? There are many reasons why every business does it:
There's no doubt that the biggest traffic sources are search engines, and online advertising allows you to appear at the top of search engine results for the search queries you deem relevant for your business (Google Ads, Bing Ads, Yahoo Ads, etc).
Reaching this positioning for free by working on your SEO takes a lot of time (no joke, it can take years), work, and even luck. While through advertising, you can position your site and start bringing traffic in the blink of an eye.
You don't even need to have a big budget, most advertising platforms like Google Ads, will allow you to target your audience accurately so that you won't need to invest a bunch of money to get great results.
Unlike other strategies, paid ads allow you to track everything (clicks, sales, sales value, cost, cost per click and sales). You'll always have the information needed to know your ROI, as well as to understand your visitors' behavior and so make better decisions with the paid ads route.
Growth! Getting more quality traffic to your website means you grow the potential amount of leads of sales you are able to convert from your website. If you have already pumped up your website conversions (eg. with chatbots) then it's time really start investing in paid ads because you could be growing even faster!
Best online advertising strategies to boost your website traffic
Now that you understand why it's crucial to include online advertising among your marketing and traffic acquisition strategies, let's walk through the 4+1 must-know strategies you should be putting into practice.
1.Reach the right people by running Google Search Ads
Google Ads is a great way to reach highly targeted and motivated audiences. Through Search Ads your ads will appear to people that are currently searching for what you offer actively.
You don't interrupt people while they are doing other things like in other means of advertising but appear just when they need you. This means you won't only attract tons of high quality traffic, but also a huge amount of sales and conversions.
It's not difficult to start advertising on Google, even if you are new and have no prior knowledge, as there are free Google Ads automation tools that can create your Search Ads in just a few clicks.
You just need to know how you want to target your audience in terms of location, demographics, and the most important: the keywords you want your ads to appear under. This way your ads will appear every time someone searches for the keywords you are bidding for.
You'll only pay per click (and thus per visit), helping you use your marketing budget much more efficiently and effectively.
2. Achieve maximum reach through Display and Social Ads
Display and Social ads are great as you display an image or video along with your texts and so even if people don't click on your ads, your brand, products, and services will get a lot of free exposure and awareness.
Take into account that Google allows you to reach over 90% of internet users worldwide through its Display Network, and some social media sites like Facebook have a potential reach of advertising of around 3 billion people. So there is a huge reach opportunity for this type of ads.
These types of ads allow you target users by location, demographic and interests – but not by keywords. This way you won't restrict your ads appearance and your ads will show up to people interested in what you offer even if they are not searching for it specifically at that time.
3. Retarget people that already know you with remarketing campaigns
You can use remarketing campaigns both most social platforms. This form of online advertising helps you display your ads to people who have already visited your website, already know your brand and hence, are more likely to convert.
Remarketing also allows you to target visitors that have performed specific actions on your site. This way you can personalize your banners and message for those segments, increasing the likelihood of attracting them again and making it a powerful way of getting traffic for your site.
4. Beat your competition by running Shopping Ads
Shopping ads are essential for any business selling products. These types of ads appear above organic and paid search and feature the product image, price, and other tags that help your ad stand out and make them very informative. This way people who click on the ad already have a lot of information and so they are more likely to convert.
These ads are also more visually appealing, because they display a picture of the product, which attracts buyers and makes them more likely to click and land on a product page. Also leads searching for a product are closer to making a decision.
Another key benefit of Shopping ads in terms of attracting traffic is that you'll display your products next to your competitors, regardless if they're much bigger. These ads allow you to compete against them on equal terms.
Succeeding with your online advertising strategies has a lot to do with continuously making small adjustments and improvements to your campaigns.
Things like updating your keywords by checking which search queries people actually use to find you, being aware of which locations, genders, devices or time schedules have a better performance and bidding higher for those, are things you should include in your online advertising weekly checklist.
+1. Never stop testing and optimizing your campaigns
Let's be clear, when optimizing your campaigns there will never be a moment where you'll be completely finished. You should be aware that to keep attracting a constant flow of traffic to your website you'll need to be constantly monitoring your ads performance and optimizing it.
There are automated advertising audits that will help you detect what you should improve and apply the optimizations in one click, helping you save time and money at the same time.
Laura Sanchez is a Marketing Product Manager at Clever Ads. Clever Ads helps businesses any size boost their traffic and sales through a suite of Google advertising free tools.
⬇️ ⬇️ ⬇️ ⬇️ ⬇️ ⬇️ ⬇️ ⬇️
Want to get familiar with some additional tips and tools to increase your website traffic? Have a chat with this bot below and download an extensive guide with 8 free and 5 paid methods on How to increase your website traffic. Read more about the guide here.