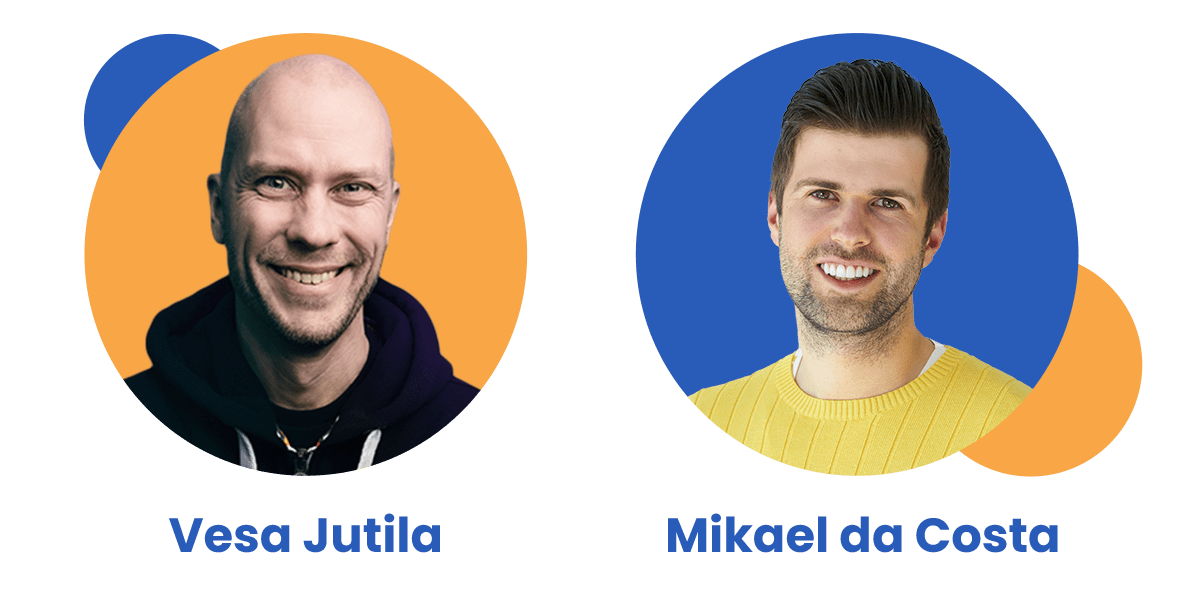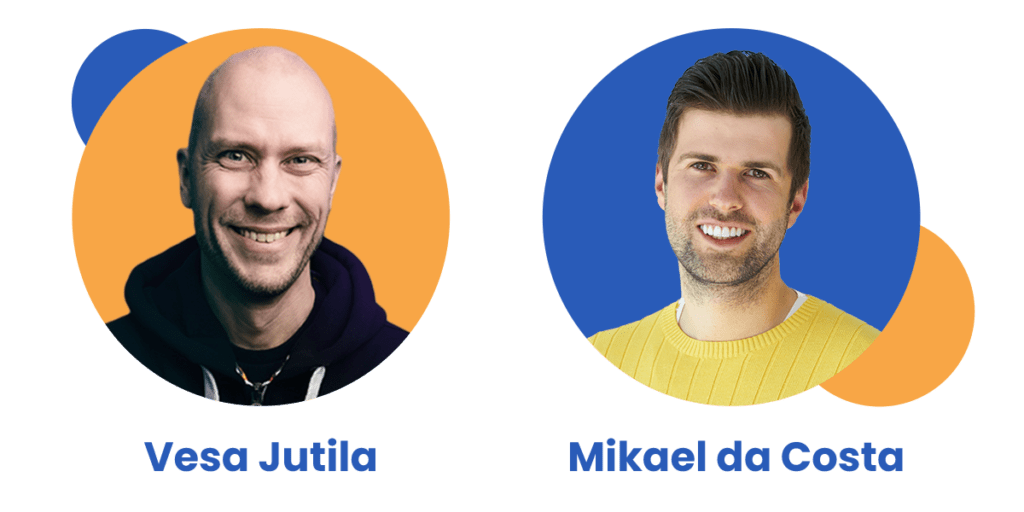 We are excited to announce that we are strengthening our leadership team and product development by bringing in Vesa Jutila as our new CEO (effective June 1st). Mikael da Costa, the founder and current CEO of Leadoo Marketing Technologies, will stay fully committed to the company and will take the role of Chief Product Officer to lead our product development.
Since establishing Leadoo MT 2.5 years ago, our growth has been spectacular. We have grown from a team of 5 to almost 80 professionals operating in multiple locations throughout Europe. We are on a really strong growth track and look forward to gaining even more speed going forward.
Vesa is experienced in building and expanding global businesses and he will bring his expertise to Leadoo Marketing Technologies as we will be growing our business further. Vesa coming in also makes it possible for Mikael to focus fully on product development so that we will be able to offer even more value to our current and future customers.
A few words from Mikael:
"When we started Leadoo MT 2.5 years ago, I had no idea we would grow so rapidly. I've learned a lot about building an international business but at the same time my heart has always been in building products that our customers love."
"When I met Vesa, it felt natural to make this change so that we both can use our strengths to the max. In the end, I see this as 'pressing the pedal to the metal' and accelerating Leadoo MT even faster."
"I will stay fully committed to Leadoo Marketing Technologies. I feel that I can best add value to our future success by focusing more on the product and supporting all our teams from that perspective. I have quite extensive knowledge of customer needs and market dynamics to steer our product development towards the most value adding features."
A few words from Vesa:
"Leadoo Marketing Technologies is one of the fastest growing companies in its field, thanks to its ability to generate more conversions for its customers. I'm excited to join this superstar team and help accelerate Leadoo MT's growth."
"I have extensive experience in scaling businesses globally and that is something I can put to use when taking Leadoo MT to the next level. Being a start-up co-founder for the last 5 years, I understand the benefits of a fast-moving and agile organization but also know what it takes to operate a global business with consistency, established processes, and at scale."
"My main three focus areas will be to:
Grow and strengthen Leadoo MT's team to better serve our current and future customers.
Speed up our product development efforts with Mikael taking the leadership role – this will accelerate introduction of new value-adding features to our customers.
Establish Leadoo as the lead conversion solution of choice and continue expanding the business internationally."
"I will be working closely with Mikael and the rest of the leadership team to ensure a successful CEO transition and to put Leadoo MT on a fast track for continued growth."
Any questions to Mikael or Vesa? You can connect with them [email protected]
Featured article