You've given blood, sweat and tears to that blog post, guide, or video. It's almost given you sleepless nights, and the impression of a thousand open tabs from all your research is now permanently impressed on the inside of your eyelids. Yet that content you lovingly crafted isn't converting people, or even pushing them further down the funnel, and you can't help but wonder why. We know this is something many people struggle with – knowing how to create content that converts well – so we thought some handy tips on improving conversions throughout your content would be appreciated by our marketing friends. 
When we talk about content, this can take many forms – from blog posts to videos, graphics, web pages and images. Whatever form it takes, it needs to be helpful and educational for your audience, as well as doing its job of signposting visitors to your website or a CTA where they can learn more about you and your products. Most importantly, it needs to be tailored to the buyer's position in the buying funnel and whether or not they are ready to buy; providing opportunities for soft conversions.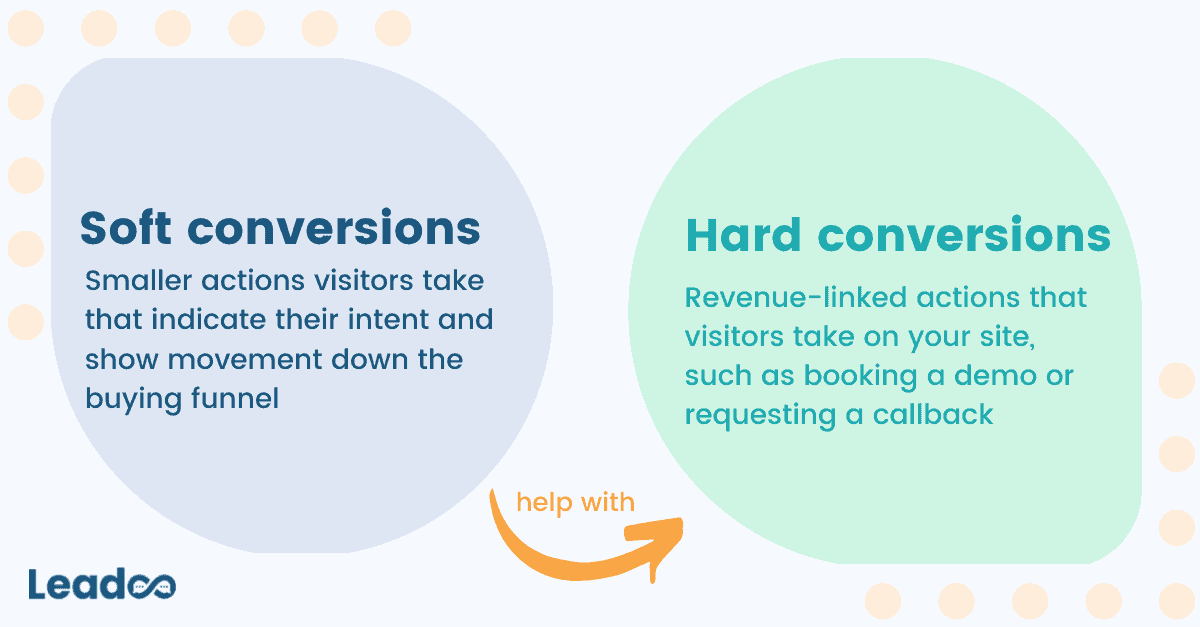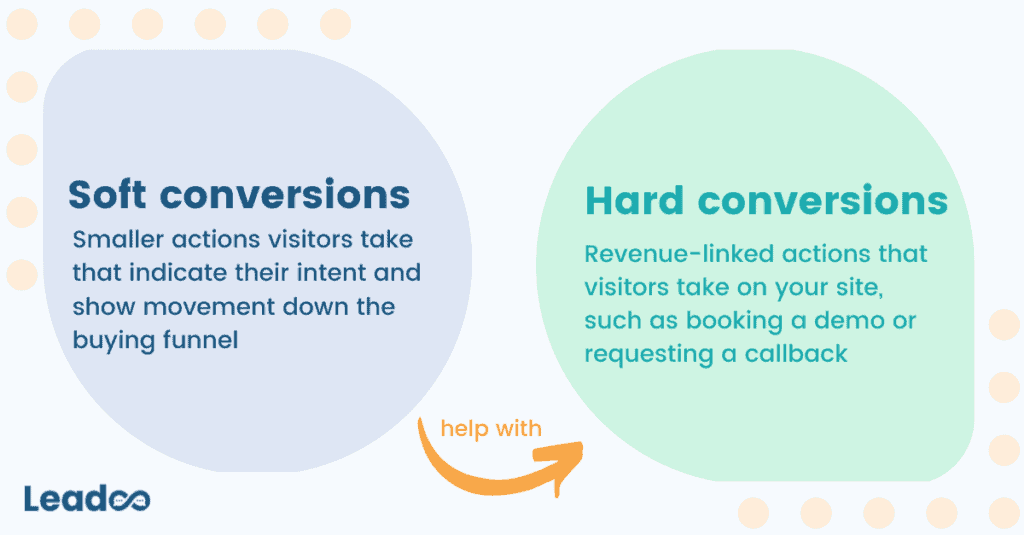 We're going to look at the main things you should focus on when you're looking to create ultra-converting content for your site.
Why is creating quality content so important?
Firstly, a common misconception within content marketing is that volume is the most important factor. And whilst this does help somewhat in terms of SEO, it doesn't actually help you convert the people who are on the page reading the content. Quality content attracts visitors and makes them stay. It's that simple. 
It should also be noted that quality can look different depending, again, on the needs of your customer base – some of your prospects may feel overwhelmed with too much text when they're looking for facts, for example, and this may cause them to leave your page without reading much of your content at all. For these customers, shorter form content, infographics and visuals are the key to maintaining their attention and encouraging them to want to learn more. 
Quality is  therefore mostly about recognising the needs of your customers and ensuring you're providing for how they want to consume your content. For example, if your target audience tends to be younger, then it's likely much of their content consumption is via audiobooks and podcasts, rather than traditional media such as newspaper articles or even blog posts, and you should tailor your content offering to meet this need. Content not in the form that your customer is looking for will cause them to seek it out in their desired format elsewhere – meaning you lose that customer into the ether potentially forever.
1. Know your audience
At the heart of all content marketing strategies should be a deep understanding of your customer – without this, you have nothing. You should firstly decide who it is that makes up your target audience. There are a million ways to categorise these (ok, perhaps not quite a million), but you can of course start by segmenting people using the old favourites; demographics, psychographics, behavioural and geographic segmentation should give you a good starting point to identify common characteristics in your typical customer. It may be the case that you end up with several personas, each representing a different type of prospect, and that's perfectly fine – very few businesses solely sell to one very small segment or niche market, and even niche markets tend to have one or two overlapping customer personas. 
Once you know who your audience is and what they look like, you can start to identify the common problems amongst this group and how your product is able to help. You can start by asking some basic questions about your identified personas; What do they care about? What do they struggle with? What are their motivations and fears? What are their goals? 
Figuring all of this out is the first step, and then you can then create content which they actually find interesting and relevant so are therefore more likely to consume it. This is where you can make use of all that market research you probably spent hours conducting when creating your brand and product strategy – by making yourself intimately familiar with your target audience's pains and frustrations, you can identify the ways in which you can help. Communicating the value of your product or service is the key, and each persona or target group identified will have differing uses for your solution. This makes it really important to alter the messaging and value proposition offered to each group and persona so that it's always relevant for them. More on this later in the article.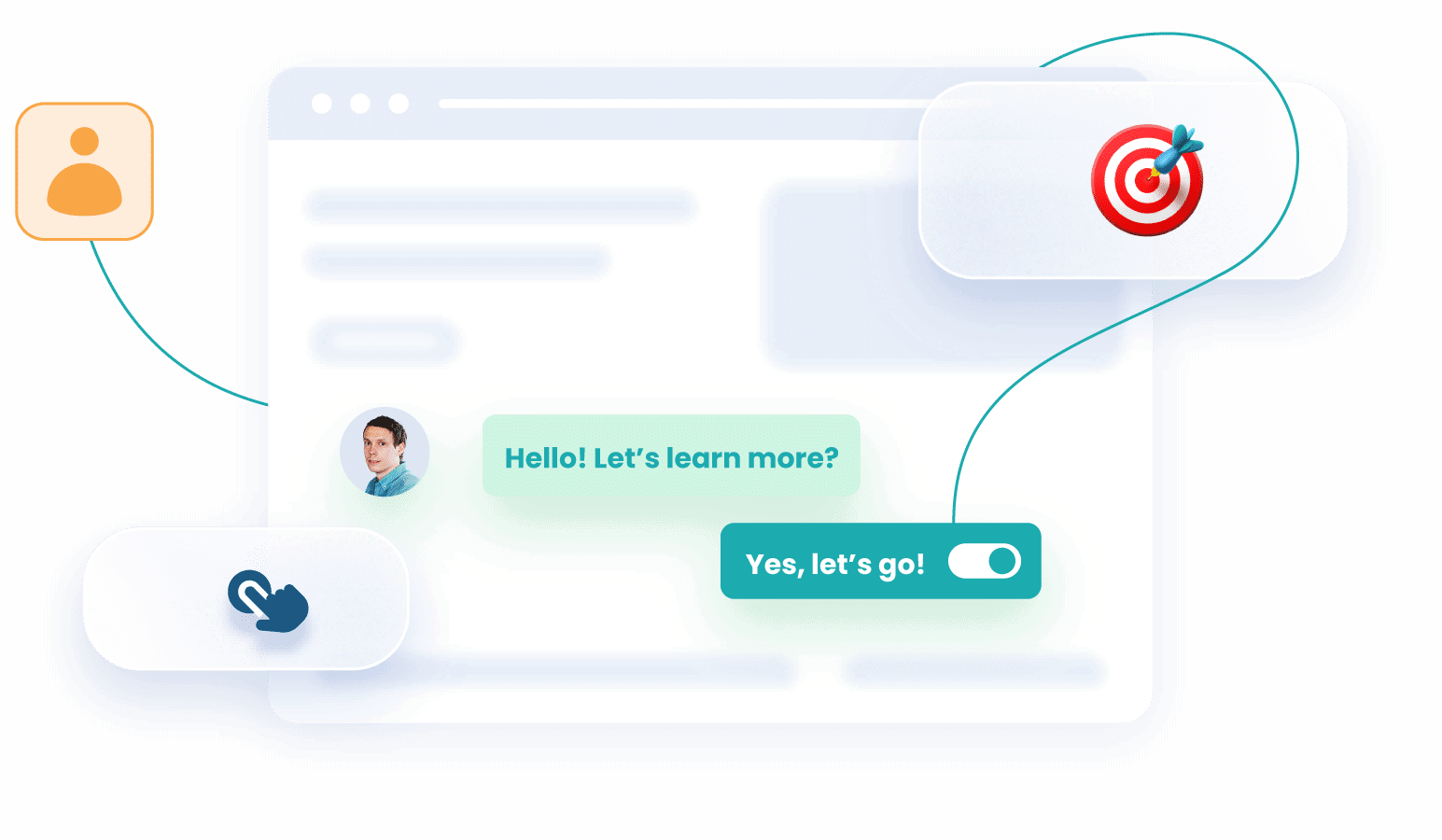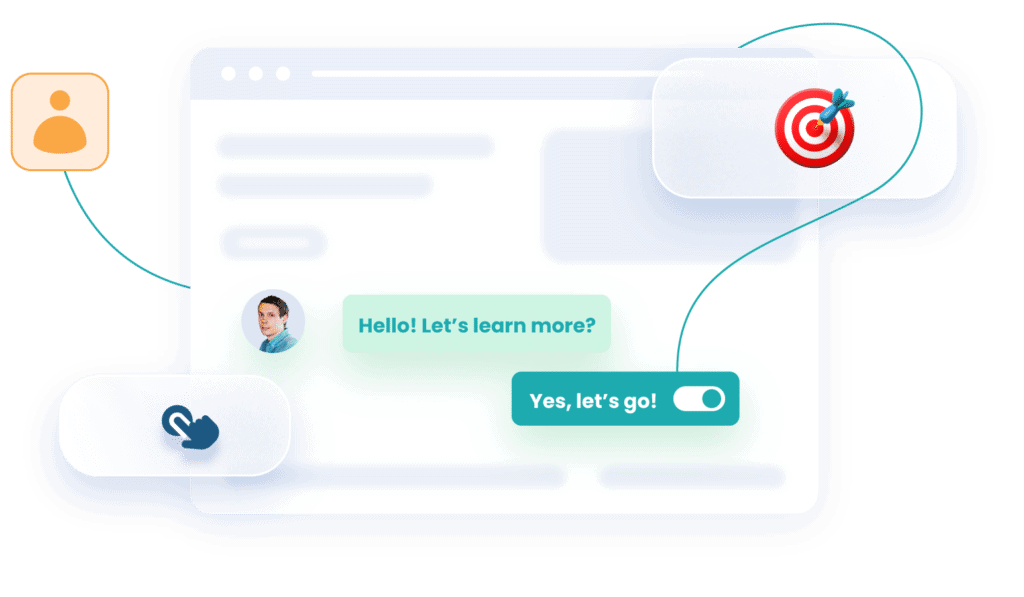 2. Set goals for your content
Once you know who you're targeting with your content, you should look to set some simple goals for the content you produce. Three simple things to start you off thinking here:
1. What stage of the funnel is my reader going to be at?
Not every customer is ready to make a purchase the second they land on your site for the first time. You need to know where they're at, and then ensure that there is content available that is relevant to their stage of the funnel. For example, if they are only visiting for the first time, you can look at which pages they looked at and how long they looked at it to assess the intent of your visitor (and even leverage this in retargeting campaigns). 
2. What do I want them to do as a result of engaging with my content?
This is important because it determines the calls to action you should set within your content – if you want them to read more information, then you need to provide a signpost of some description to get them there. This could be a CTA, a linked bit of text, or a chatbot that directs them to the next step. This would also count as a soft conversion (and remember, they're really handy for helping us understand our customers better).
3. How can I make number 2 happen?
Just because you have the ability for your visitors to take the next desired step, it doesn't mean they will. Your job is to provide all the information they need to make a decision about whether or not to take that step. Then, if they decide to do what you wanted them to, then you need to make it as frictionless and easy as possible for them to take that step. Don't overwhelm your visitor with a 50-field contact form. Ain't nobody got time for that, and they won't fill it out.
This is of course not an exhaustive set up, but it does provide a good starting point for you to start creating content that is relevant to every audience you're trying to reach. Before you start the creation process, you should be able to clearly identify what problem your content solves and how it does so, so that you can ensure you're communicating the value of your product for these issues. You can of course then set more official objectives for your content, to help you focus the contents of each piece on the target audience specifically. The objectives could be as simple as getting a better understanding of what sort of content works for your audience, or a harder KPI like improving the conversion rate of content on your blog.
3. Decide on the type and medium for the content you need
Now that you've given consideration to the purpose of the content, and its intended audience, you need to think about what medium your target audience most often consumes other content through. For example, if you're targeting a younger audience, then it makes sense (considering 90% of Gen Z have at least one social media profile) to create content designed to be shared via social media channels such as Instagram and TikTok. Alternatively, if your target demographic is sales and marketing professionals, LinkedIn is your friend. No other social platform offers access to a business network like LinkedIn, and the targeting capabilities on LinkedIn are decent. LinkedIn is used by professionals to share business insights, job opportunities and industry news, and so content created for LinkedIn should be created with this in mind. 
It may be the case that the message you need to convey is a more complex one, better suited to a video or a podcast, perhaps due to the sheer volume of information. Some consumers prefer to digest information that is presented visually, such as through infographics, while others prefer to read long-form text. Get to know your audience (point number 1!) and make sure that you're delivering the content to them in the medium they prefer.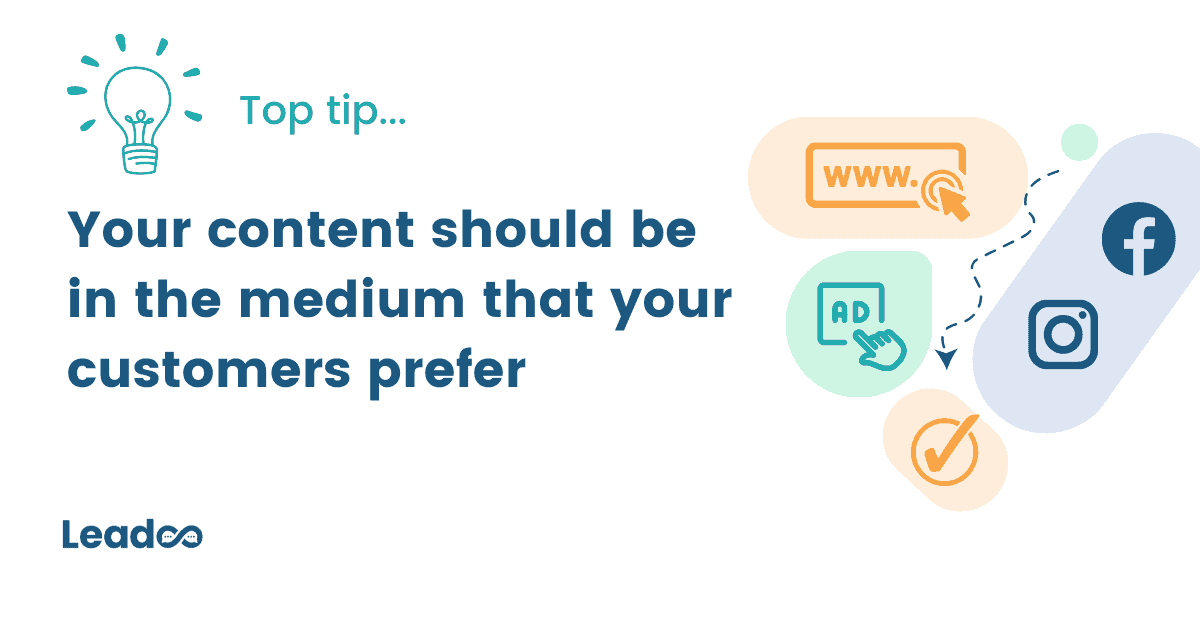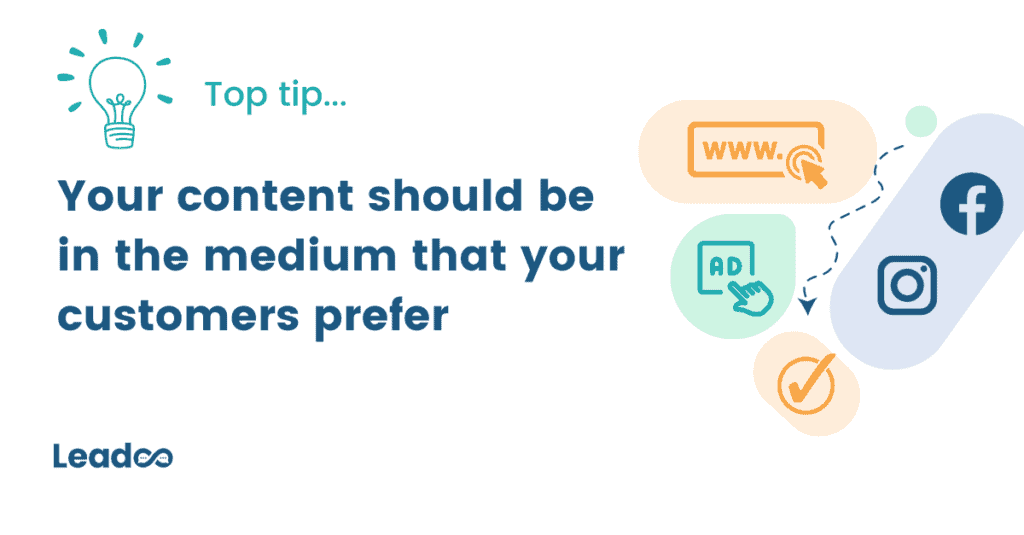 3. Find tools to help you convert your existing visitors
Making your 'book a demo' button bigger and brighter, or your contact form longer, is not the catch-all solution you probably think it is.
In our extensive experience of working with clients across a huge number of industries all across Europe, we know that this just doesn't work. If you want to convert your audience, then you need to give them plenty of opportunity to do so, and make it really easy for them. Presenting your prospects with an arduous contact form (or just an email address to email), isn't going to fly with today's customer. They expect an easy experience, personalisation and immediacy – none of which a contact form bigger than your dreams will solve.
And, whilst the standard analytics tools like Google Analytics and Hubspot can help you track things like where your audience comes from, how long they stay on your site, and what they do while they're there, they don't necessarily give you the most holistic view. If you want to focus on converting your visitors across your site, then a Conversion Platform, such as Leadoo, is what you need. Leadoo provides you with a comprehensive platform that gives you oversight and control of the conversions happening on your site. With Leadoo, you can see who is visiting, how long they stay on each page, where they've come from (using more than the last touchpoint, making your attribution much more accurate), which companies people are visiting from, as well as key contact data on company decision-makers and individual visitors. 
Leadoo also provides interactive, personalised conversations for your web pages to allow visitors to interact and ask questions about your products, get help from an agent, or be referred to the relevant sales team.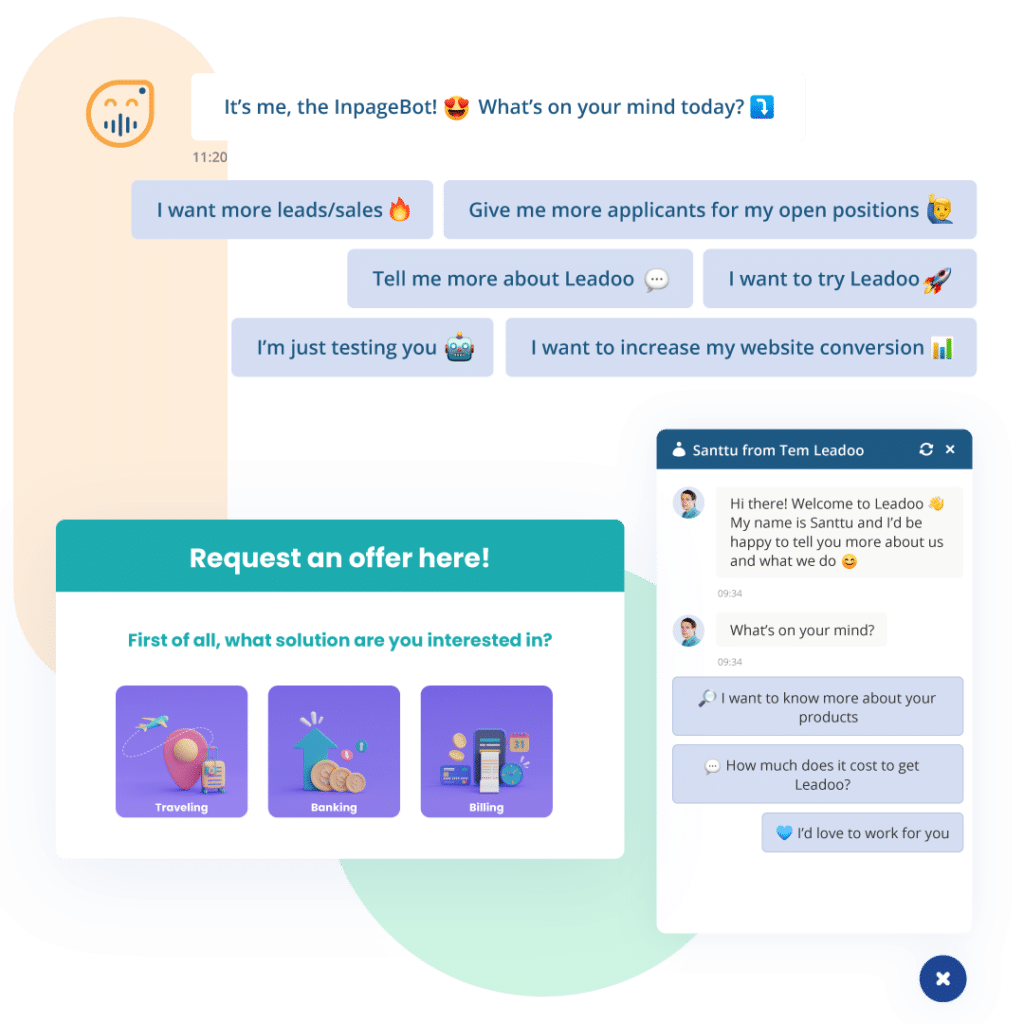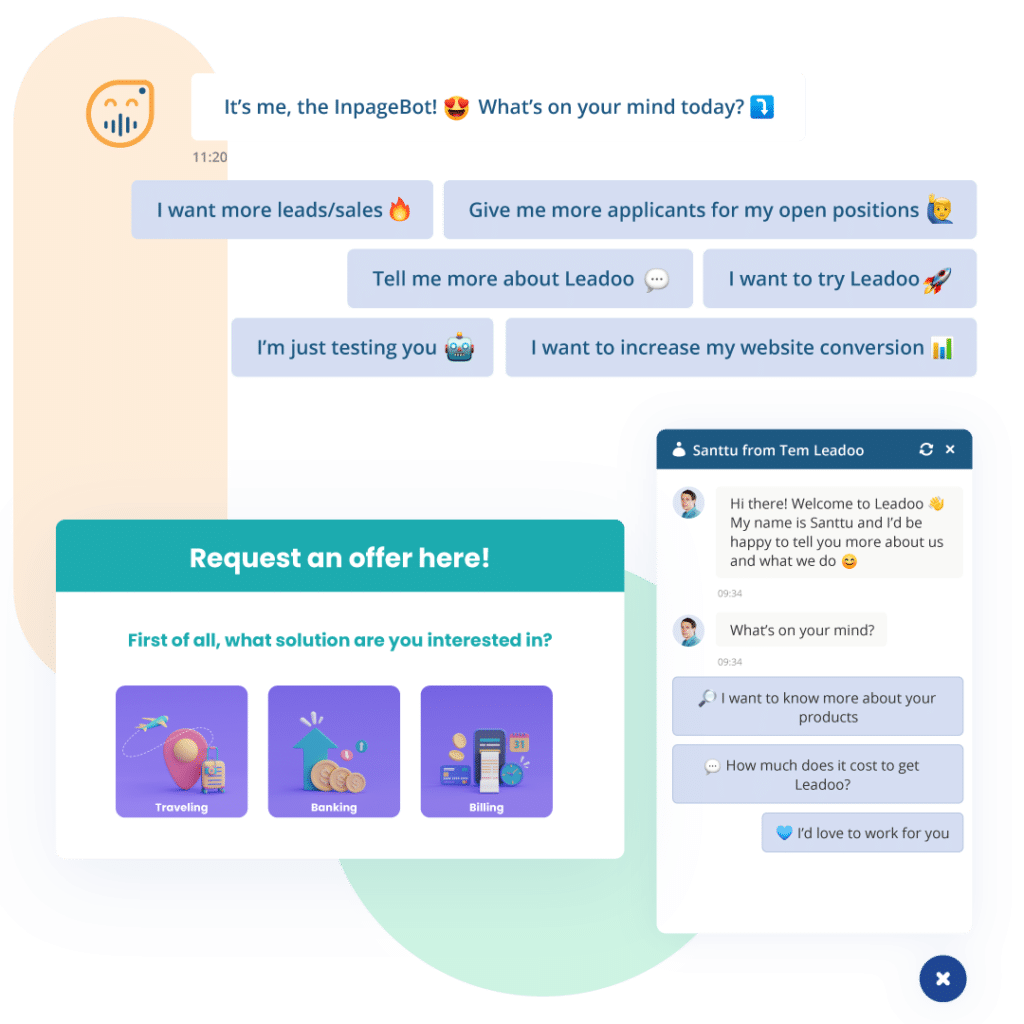 Key takeaway – personalised discussions win customers
At the end of the day, creating content is a lot of work, but it's also fun. You get to stretch your creative muscles, work with your team, and build something that will ultimately help your business and your customers. Follow the tips above, and we have every bit of faith that your content will start converting the way you want it to.
If you want help with creating converting content, or want to discuss anything conversion related with us, we'd love to chat! Get in touch or chat to the bot below 👇