We're all aware that on average less than 2% of your website visitors convert. It means that 98% of visitors are "touch and go", they just leave without leaving a trace.
What if you would know who visits your website and you'd get the decision-maker information in addition to company information, such as industry, revenue, and headcount?
You can do it now with Leadoo's newest feature, Prospector.
Identify 20-30% of the B2B buyers visiting your website
A common problem with other company identification software is that they're standalone solutions, and don't help with direct website conversions either. Because of this, they're not able to provide you with comprehensive behavioral data or show purchase intent.
Leadoo Prospector allows you to convert also the companies that are so-called soft leads. These companies have shown interest in your company by visiting your website and Prospector gives you the contact information of their key decision-makers.
If just 2% of your website visitors convert and can be classified as hard leads, it means that a huge part of the remaining 98% are soft leads.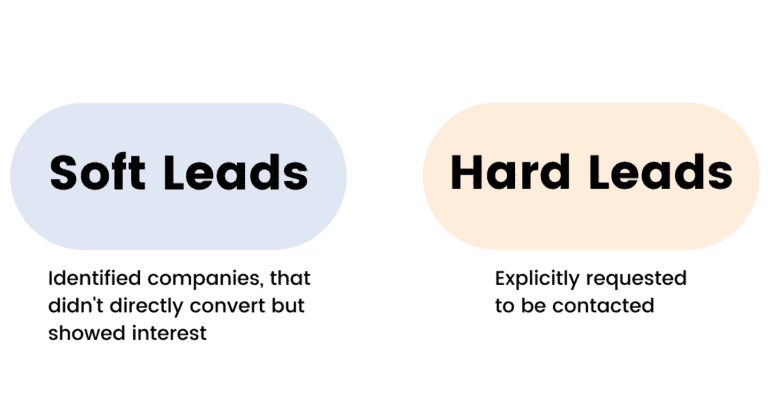 What data does Prospector provide?
It's important to to have the contact information, of course, but buying signals and behavioral data is something that really puts the cherry on top.
You'll be able to see which marketing efforts brought the company on your website in the first place, what were they interested in, what were they doing, and of course the rest of the customer journey, too. Knowing that customer journey isn't linear and simple with B2B buyers, this information is crucial when it comes to converting your website visitors into customers.
Pair Prospector with Source Insights and you'll have an absolute unfair advantage over your competition.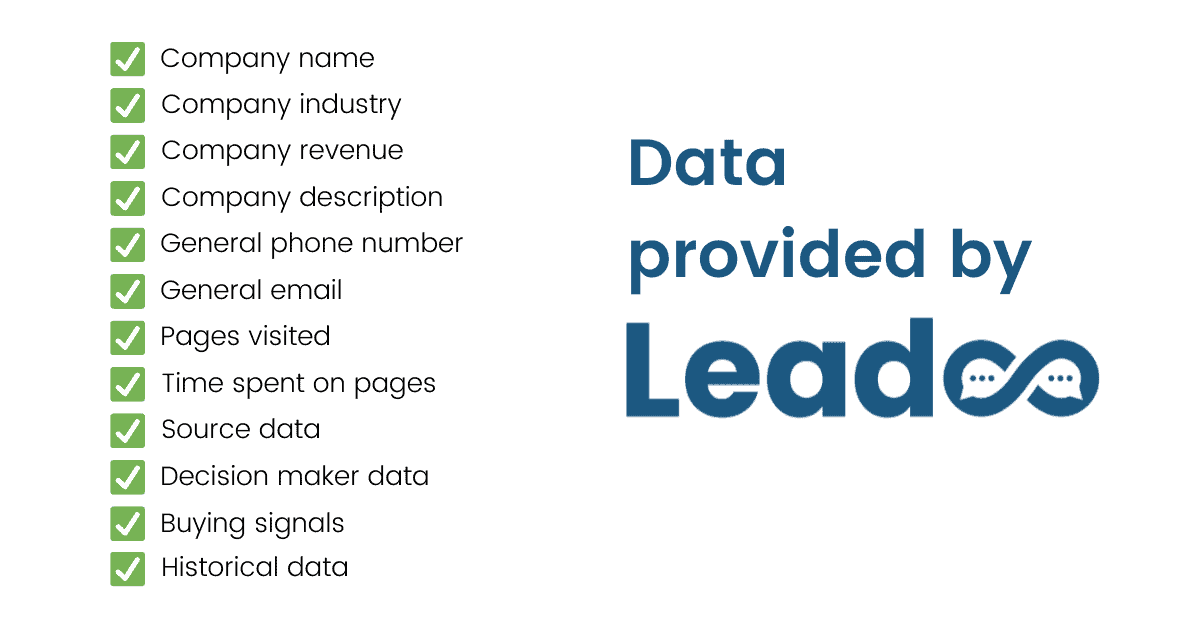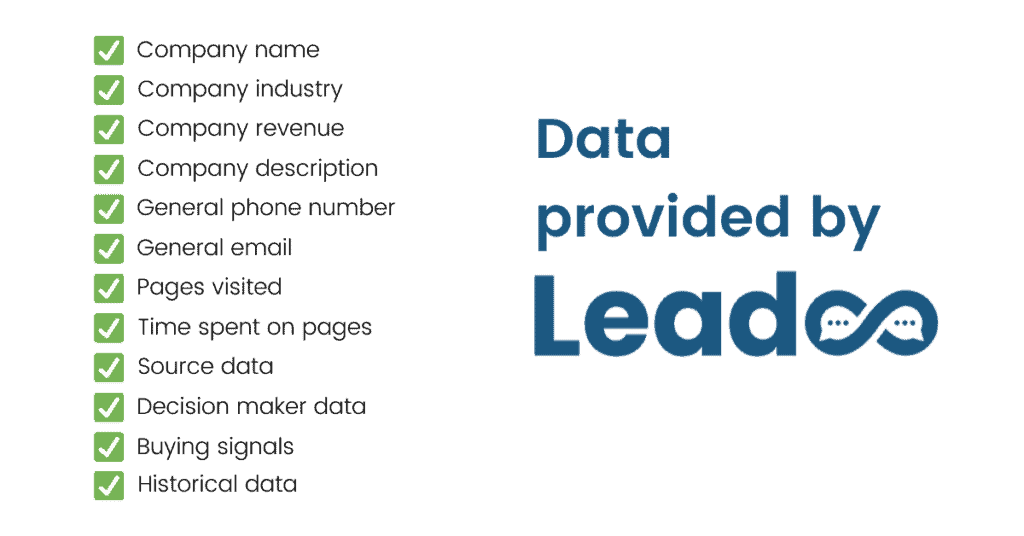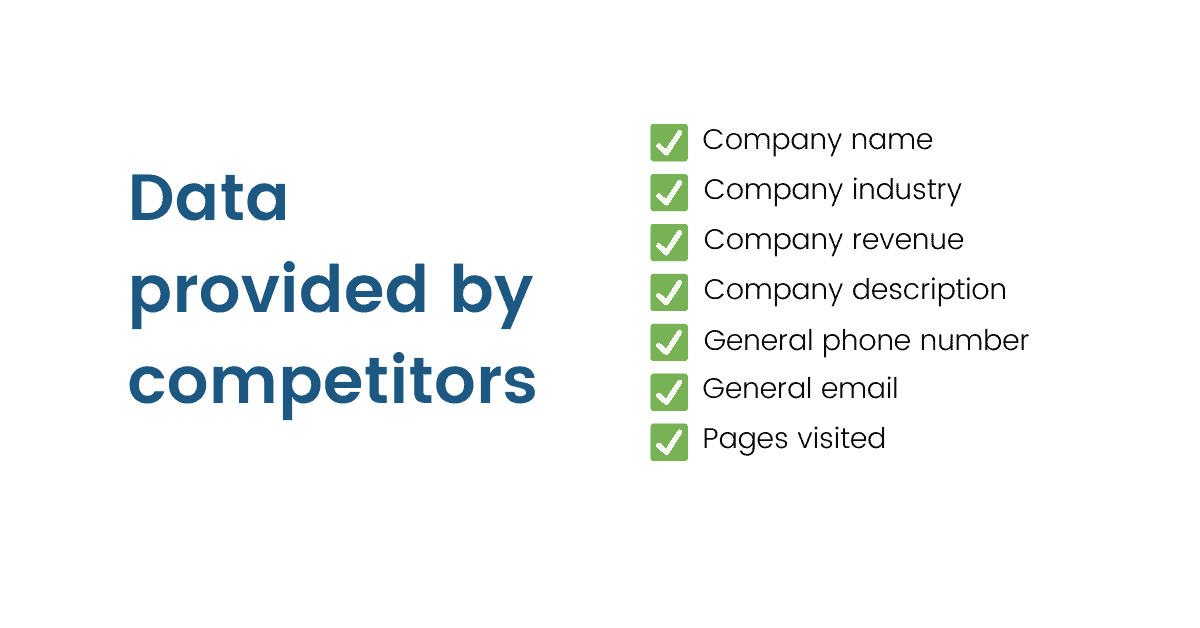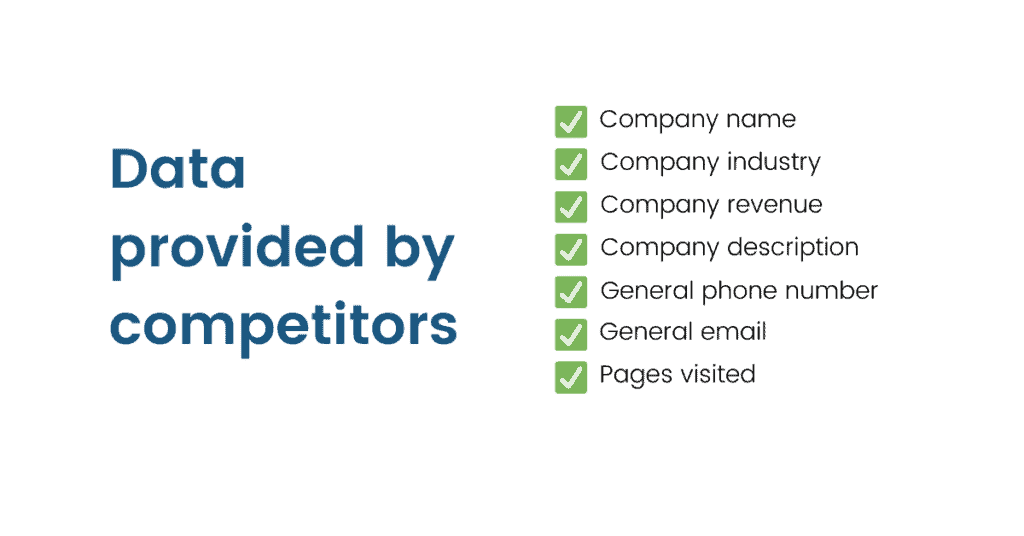 How does Prospector work?
When a new company gets recognised from your website with our Company Identification, it can trigger different actions.
By integrating Leadoo platform with your CRM system, you're able to get the company identification information and the decision-maker data brought in directly from Leadoo to your CRM.
If the recognised company doesn't exist yet in your CRM, the integration creates a new record of the company and decision-maker data automatically. If the recognised company already exists, the CRM record gets updated and enriched with the data.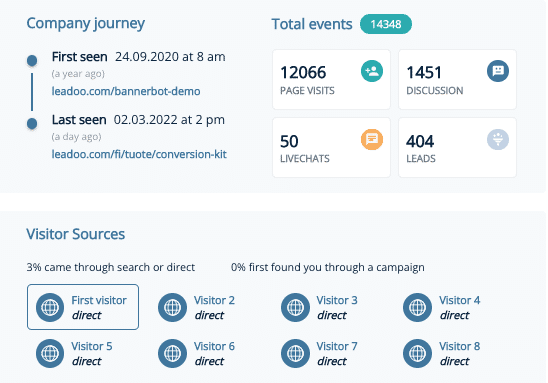 Is this GDPR compliant?
100%. With any Leadoo feature you don't have to worry about GDPR compliance. We've made sure our solutions are fully GDPR compliant and you can use them with your CMPs, too.
How to get started?
Prospector is a part of Leadoo Conversion Platform. Unlock your unlimited conversion capabilities and start getting the results your competitors are still sleeping on.
Spark a conversation with our friendly InpageBot and let's get cracking 👇🏼